Carports
Garages
RV Covers
Boat Covers
Portable Buildings
Cabins
Gazebos
Playhouses
Storage Buildings
Offices
Guest Houses
Porch Barns
Party Barns
Decks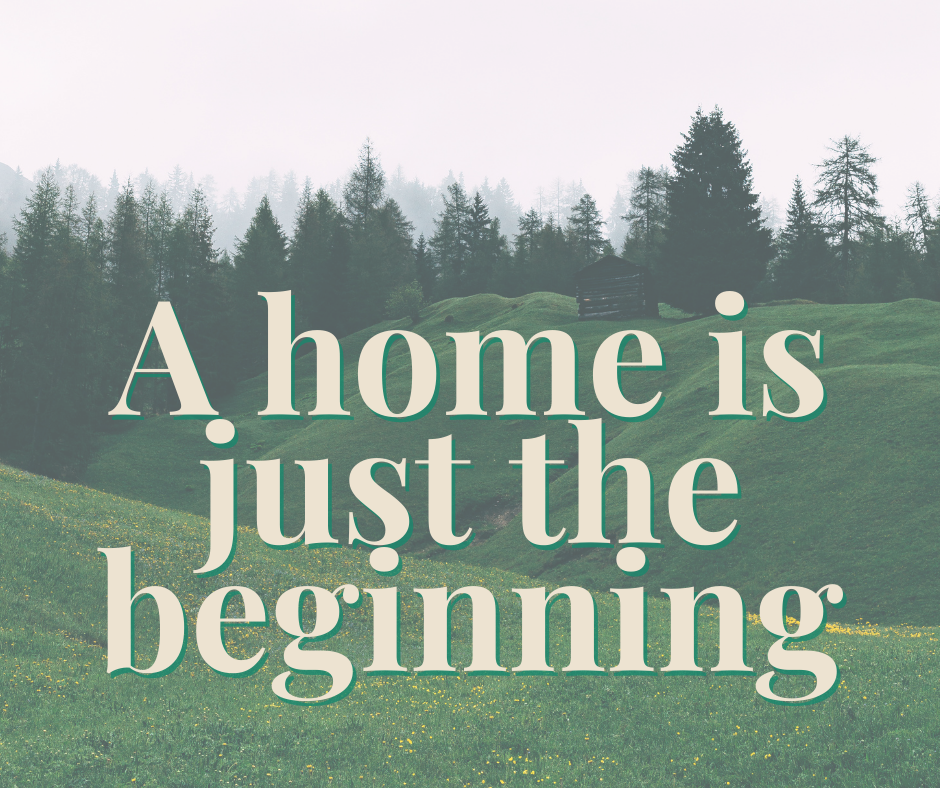 Let us help you find your perfect structure. We have over 15 acres of buildings ready for delivery. We can also build to your specifications at no additional cost to you. Our carports, covers, and garages are built on site for those had to get to places. In house financing is available on all portable buildings and select cabins. 
Let us help you build your dream place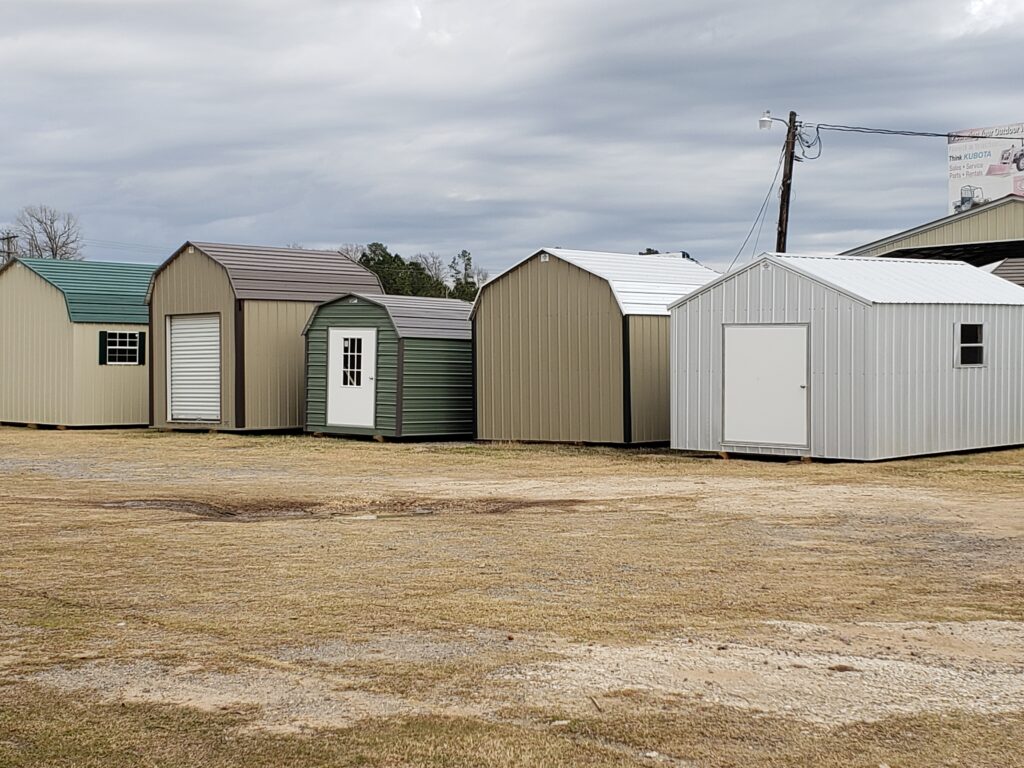 Quality built buildings of all sizes and colors. We carry, both, gable and barn style roofs. We have many options to choose from such as different sizes of doors, including roll doors; several sizes of windows, with or without grids; work benches; peg boards; light kits; vents; lofts; and much, much more.
We also build decks, gazebos, dog kennels, playhouses, greenhouses, and party barns.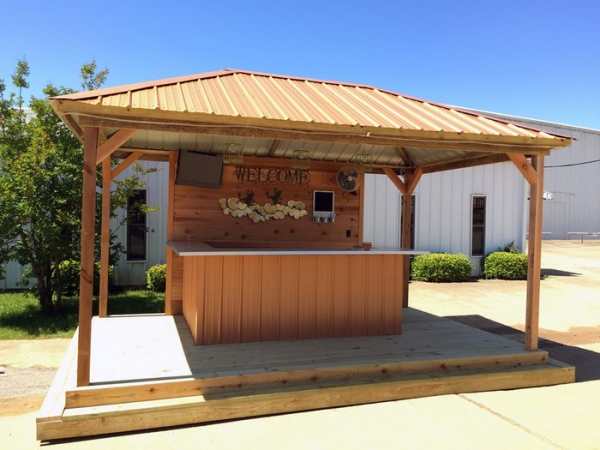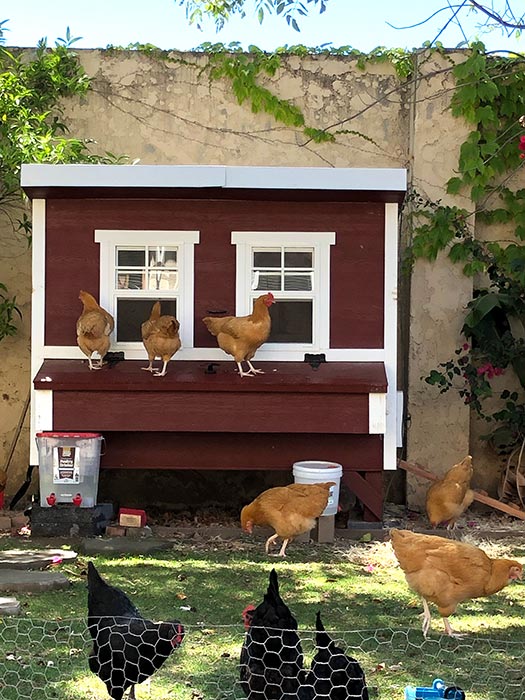 The newest addition we have added to our growing inventory family, is chicken coops. Ever heard of OverEZ coops? The maker was featured on Shark Tank. So, does this make us famous because we sell their products? We also carry feeders and waterers.
Ever wanted or needed a carport structure to cover your vehicles or maybe just your toys? Or a dream garage to build your vehicles or store your tools and mowers? We have what you need! Don't look any further as we can build to fit your needs and these structures are built on site. We have two companies we work with, C & H and Bedrock Structures.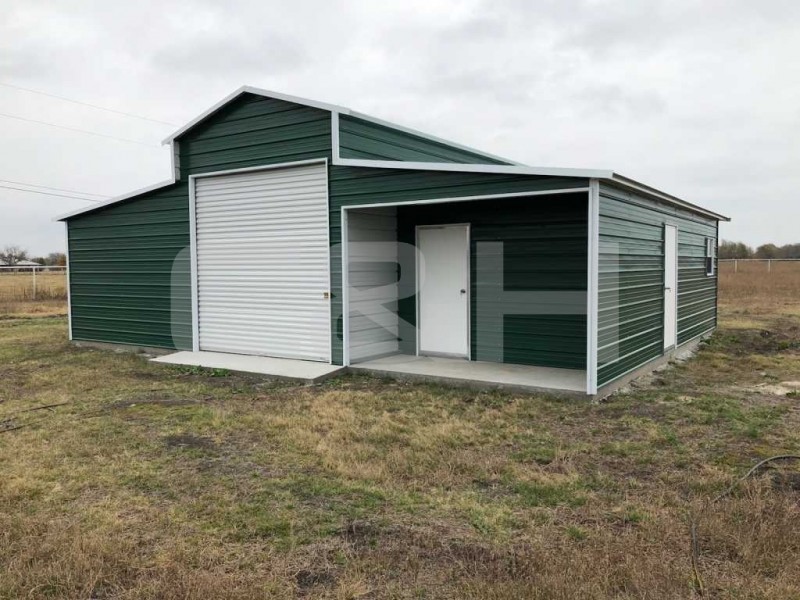 Metal siding cabins are all the rage now. Currently we have a 3 bedroom, 2 bathroom Cedar View III sitting on our lot waiting to find a home of it's own! Come see this beauty with it's granite counter tops and built in coffee bar. Most of our cabins include all major appliances, washer & dryer, and cooling/heating unit. We do have some available that are not equipped with these items. 
When you are ready to move to your new cabin, we can help you with your U-Haul needs. We have trucks, trailers, and moving supply waiting for you!