Office/Efficiency Floor Plans
Looking for an office space, efficiency cabin, or an expansion from your RV? We have the solution for you! This cabin is a 14×24 (336 sq ft) with the benefits of a small home. Simplicity at its best!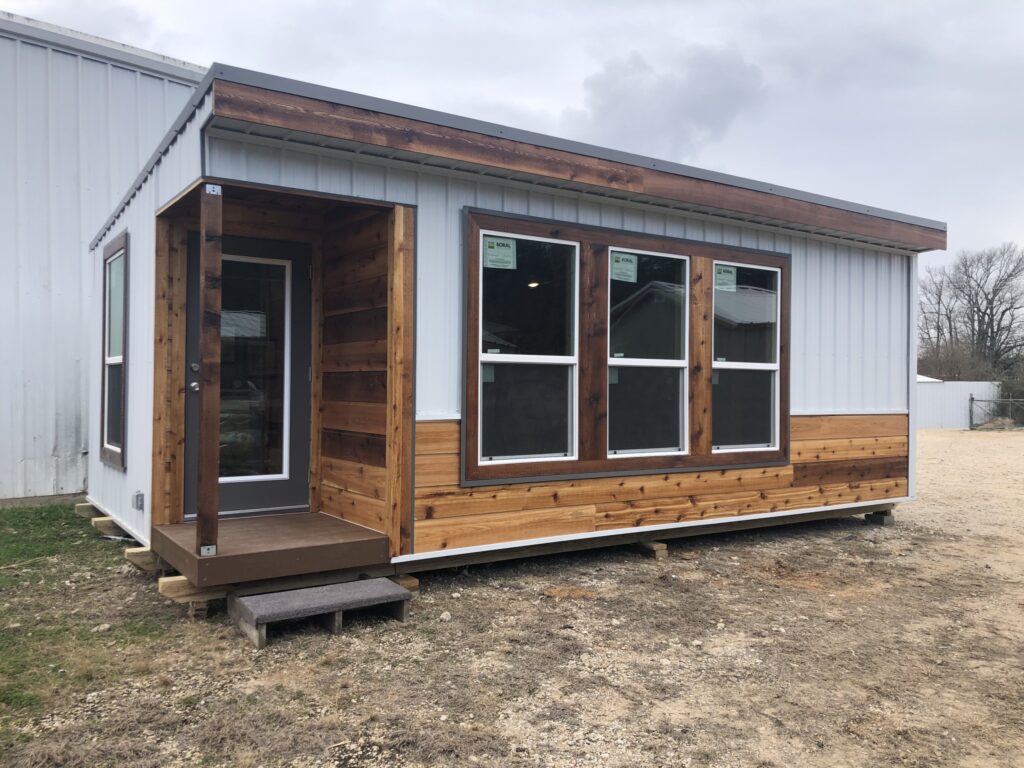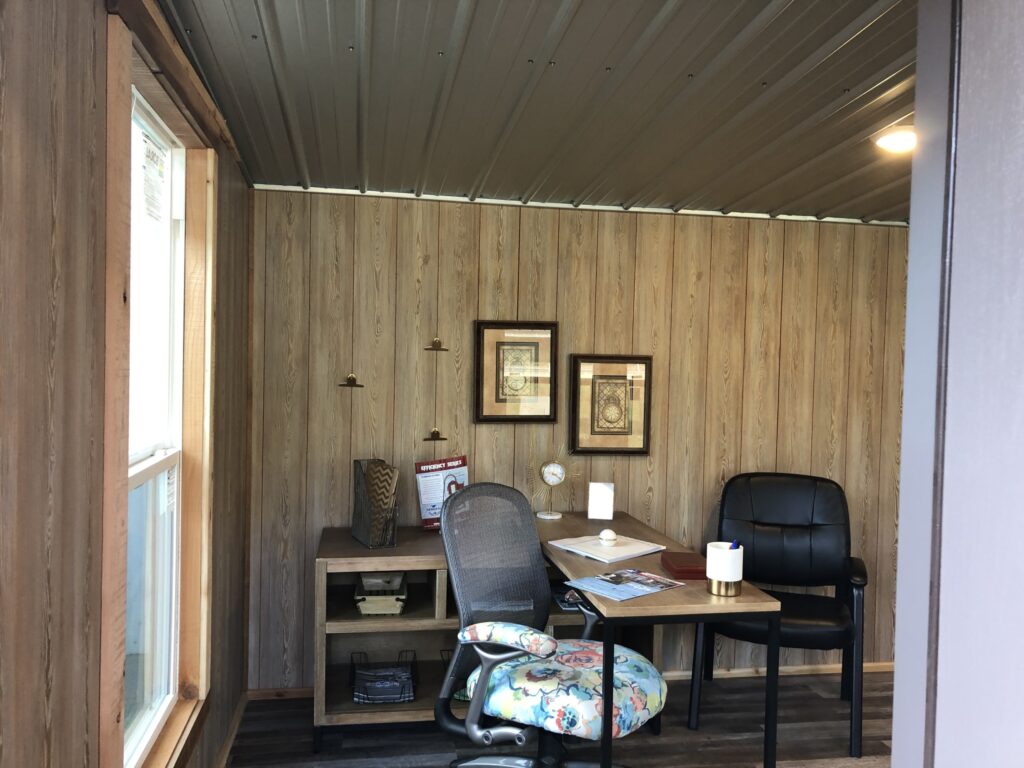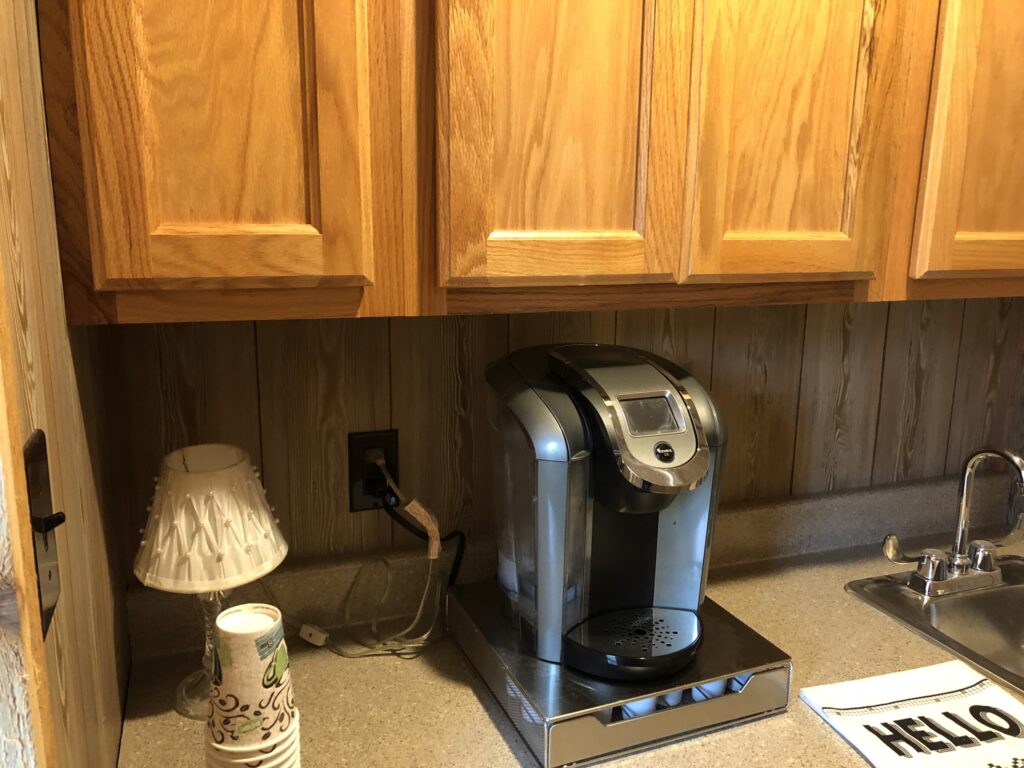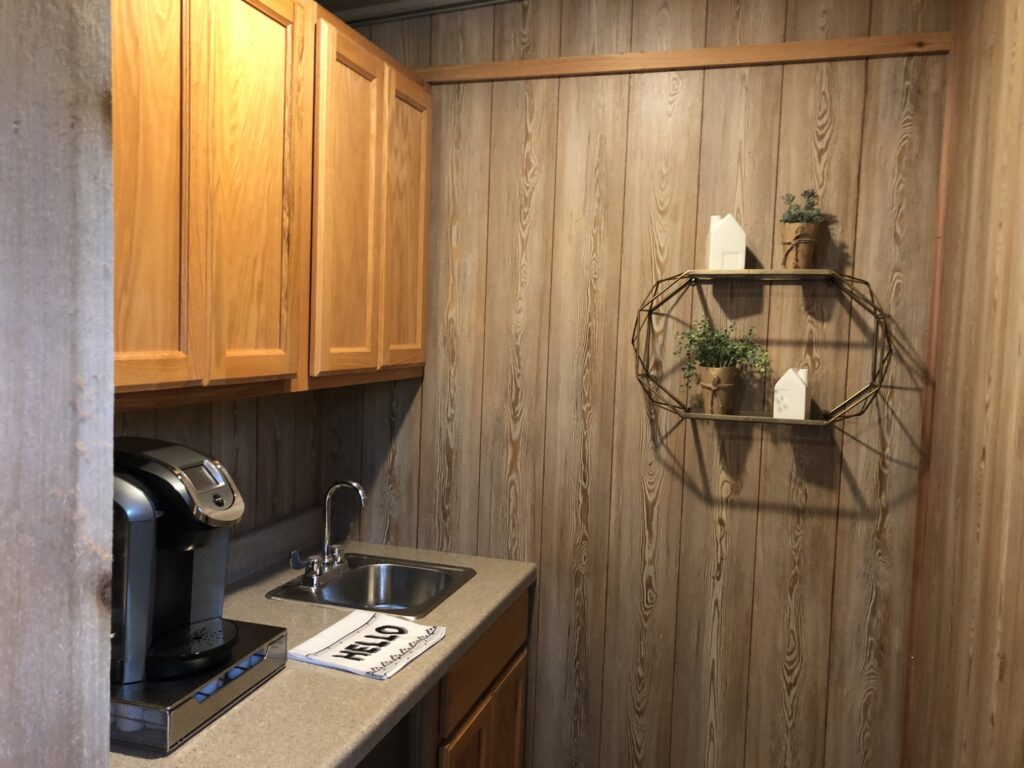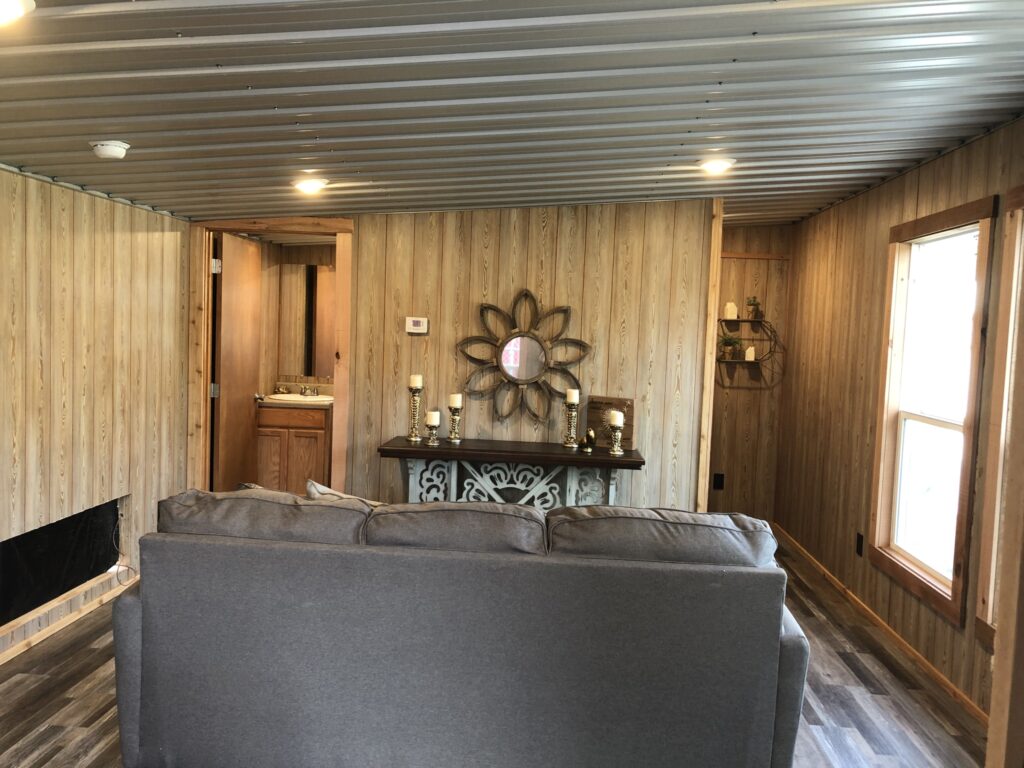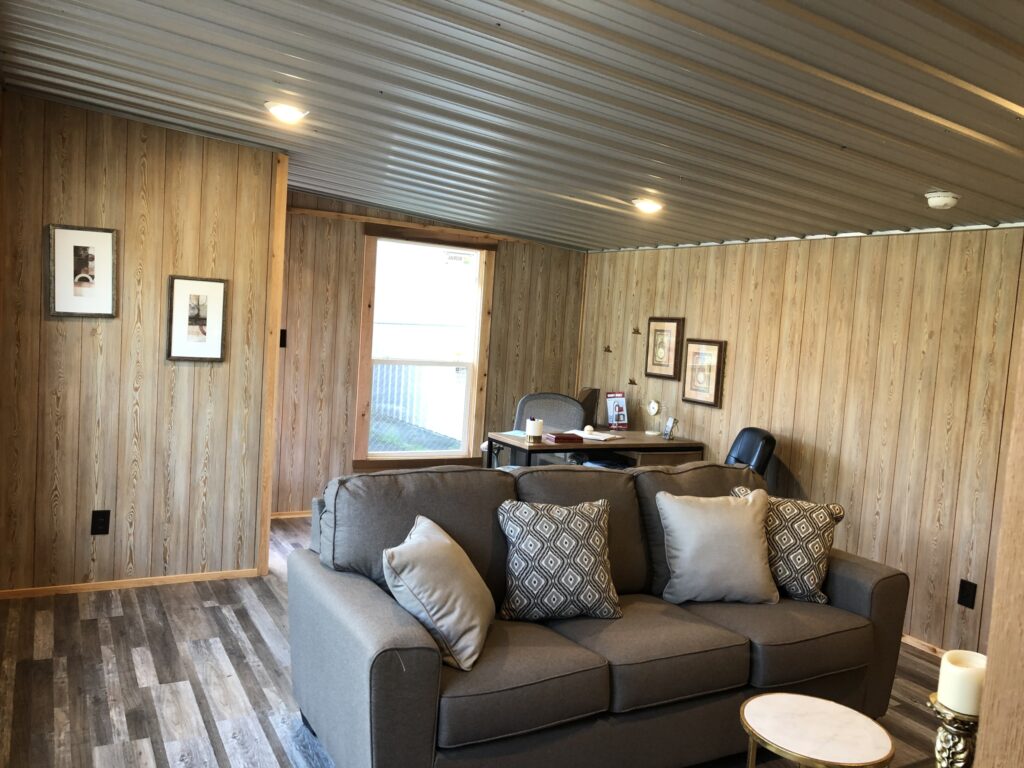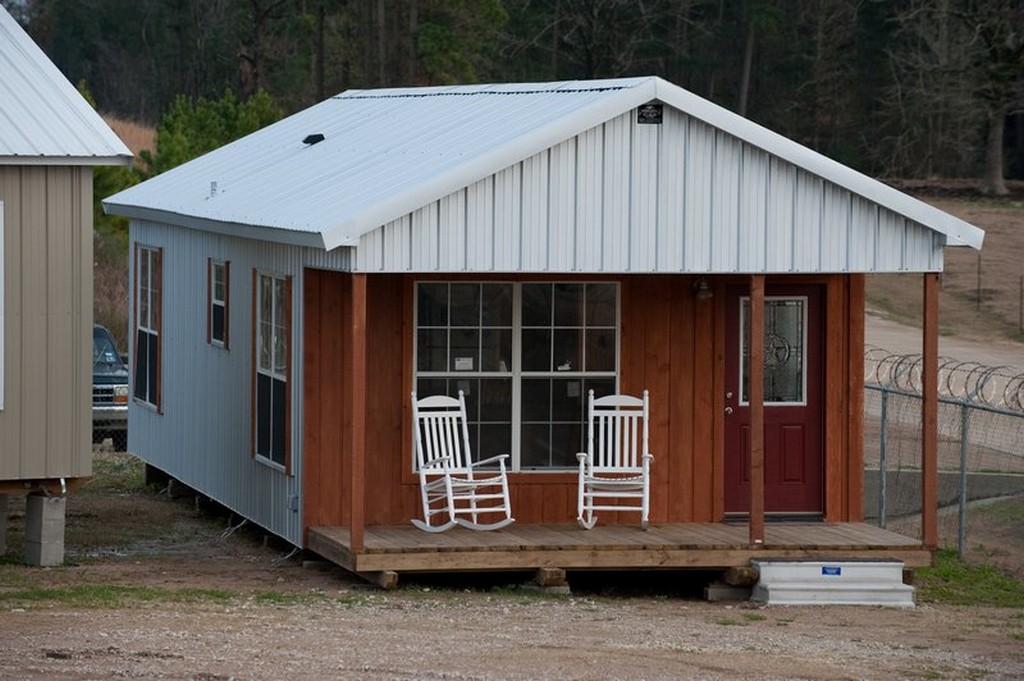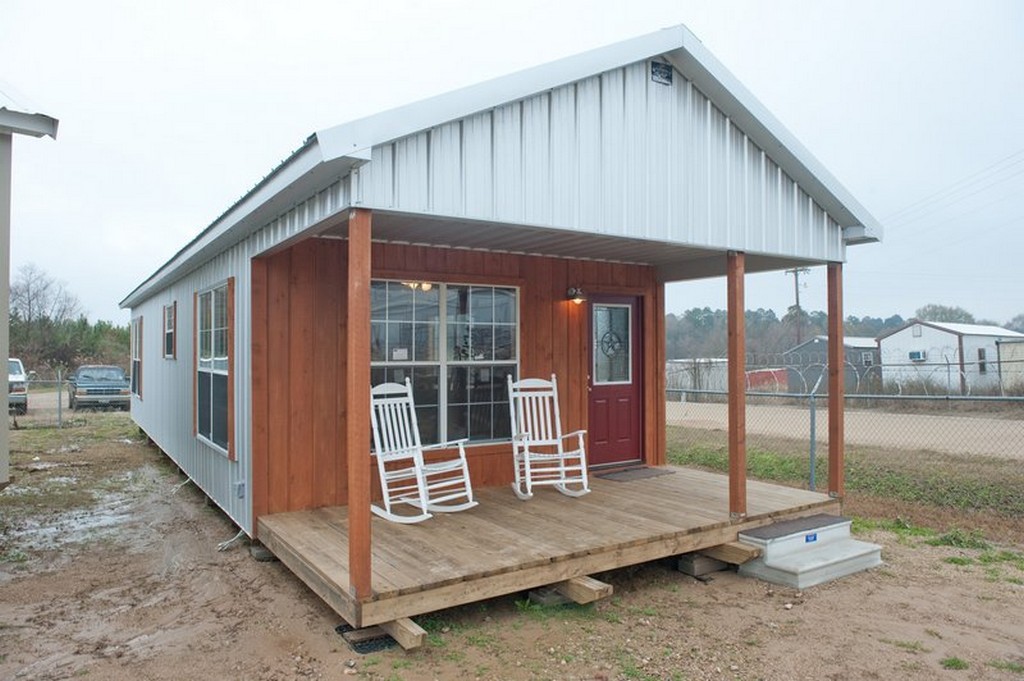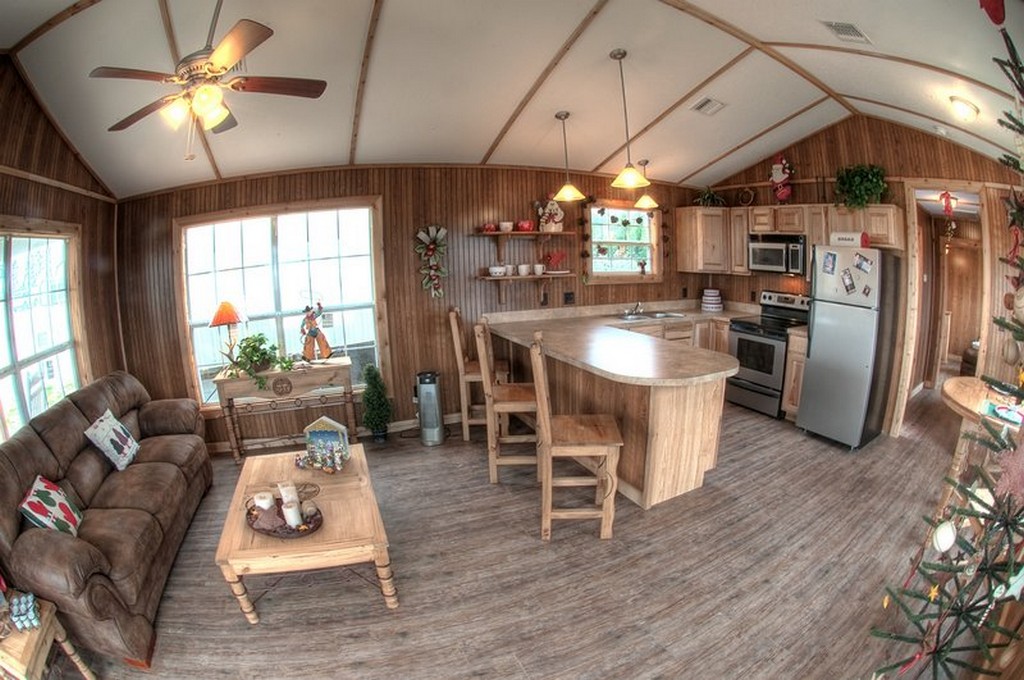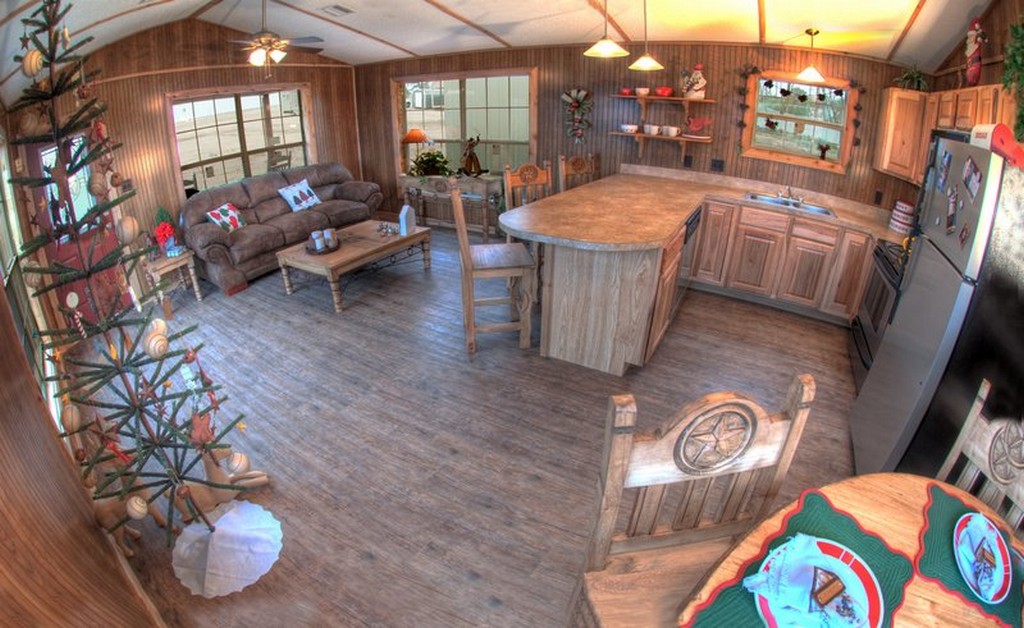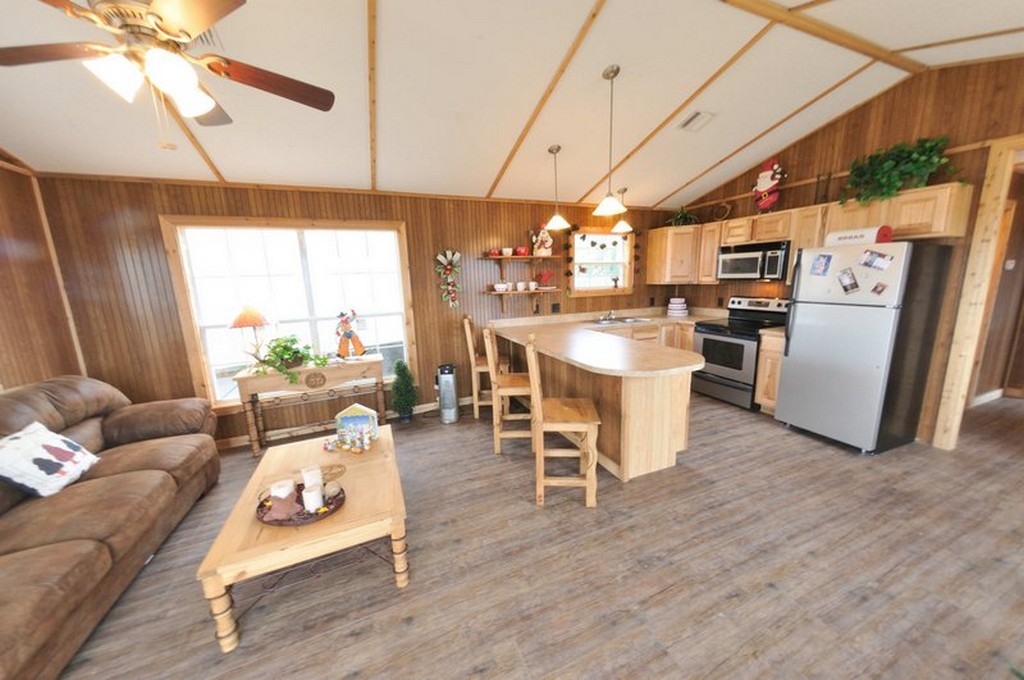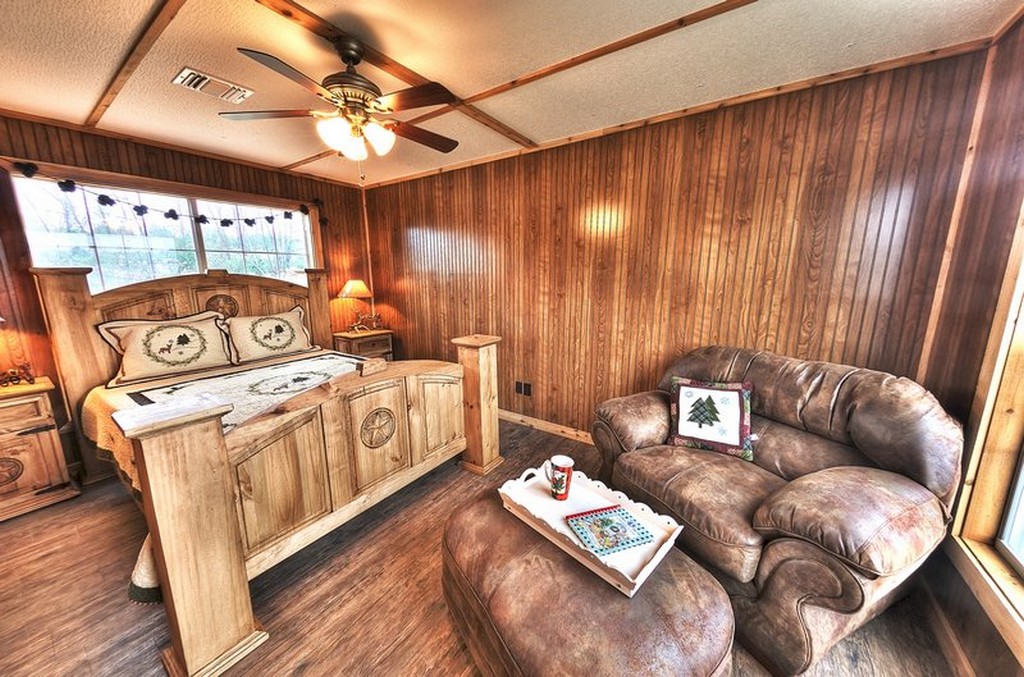 Just enough room to snuggle up in your very own cabin. Find your place in this 16×46 (736 sq ft) beauty.
Have you seen those container homes? This one resembles one but is built much better! It has the circulation needed and is well insulated. Find yourself relaxing in this 16×44 (704 sq ft) home!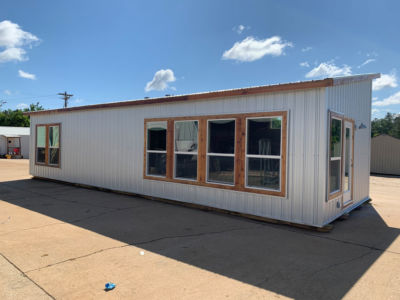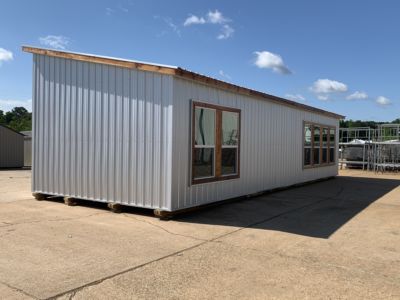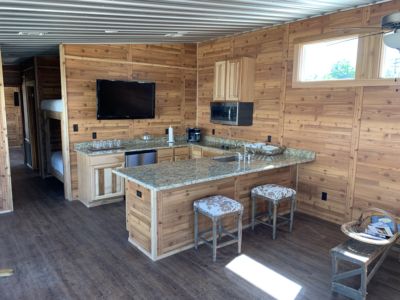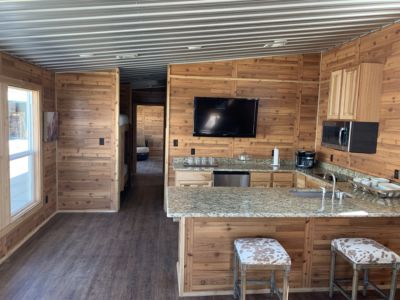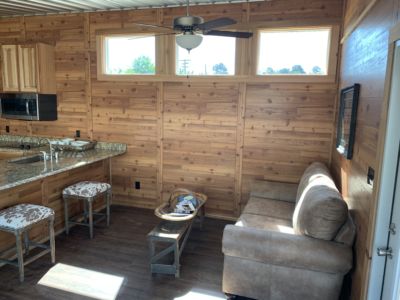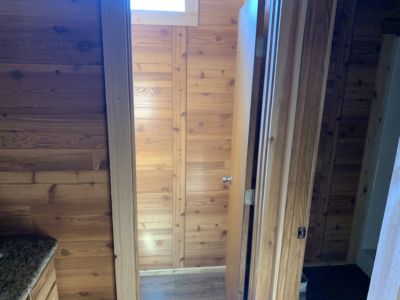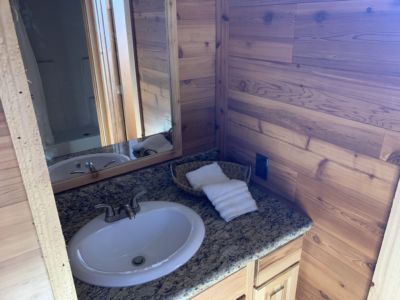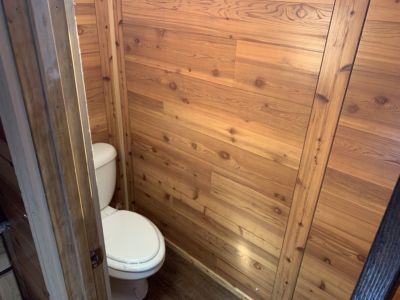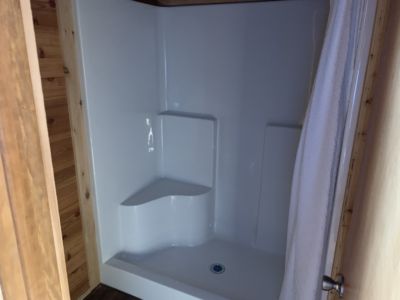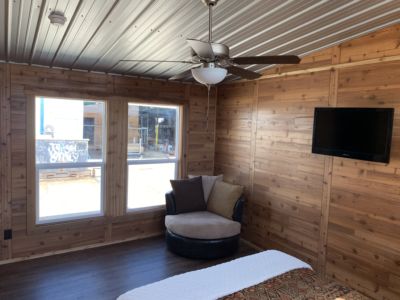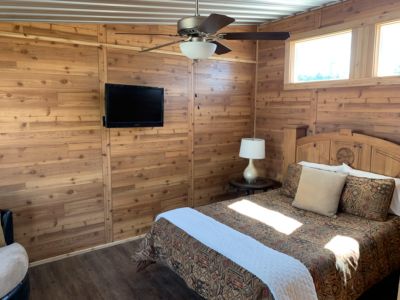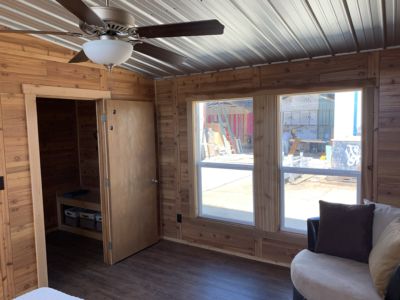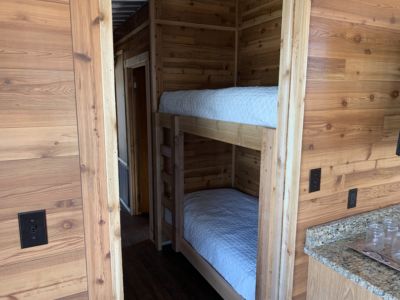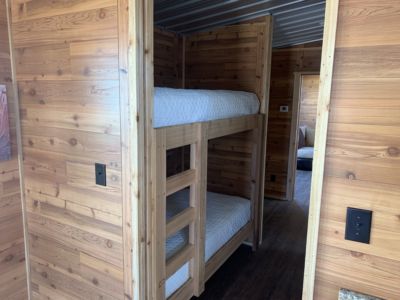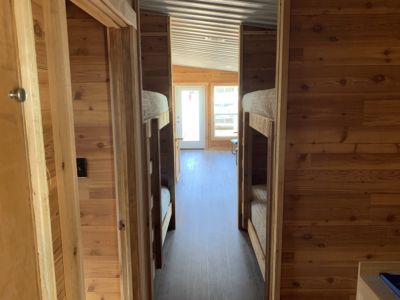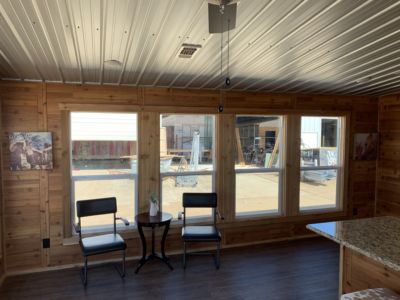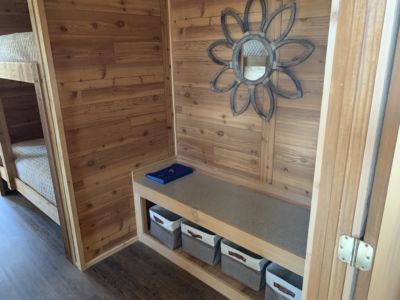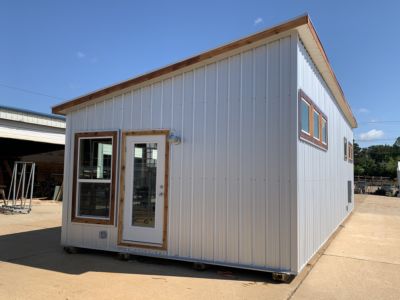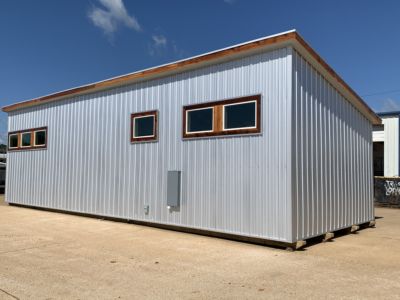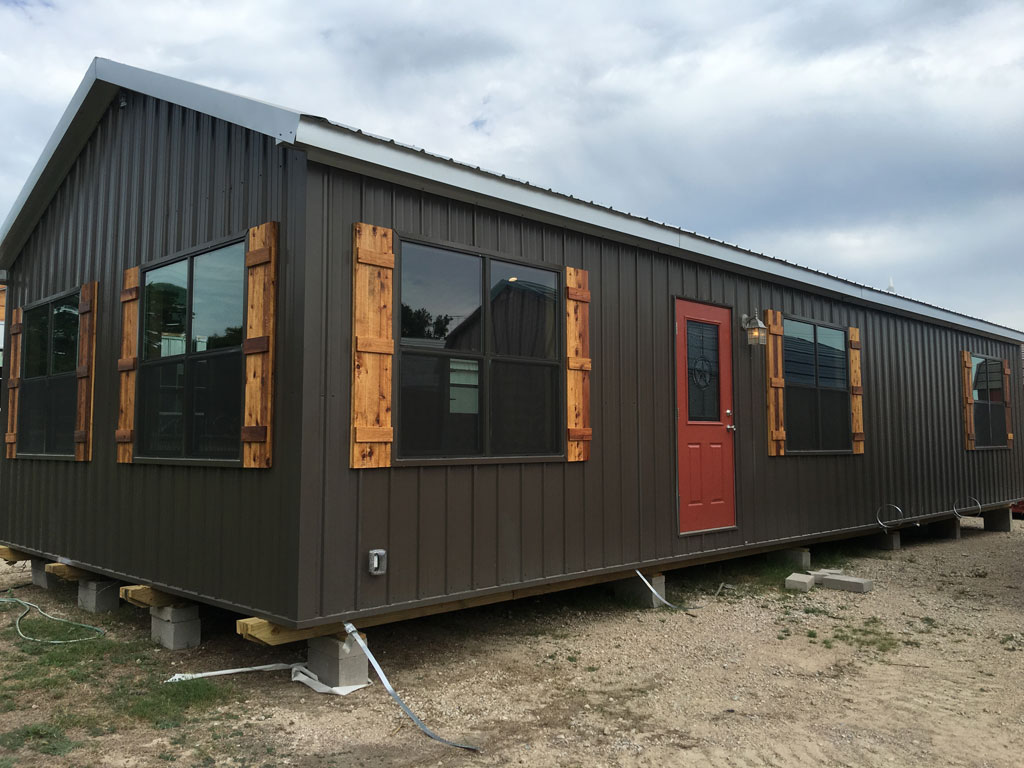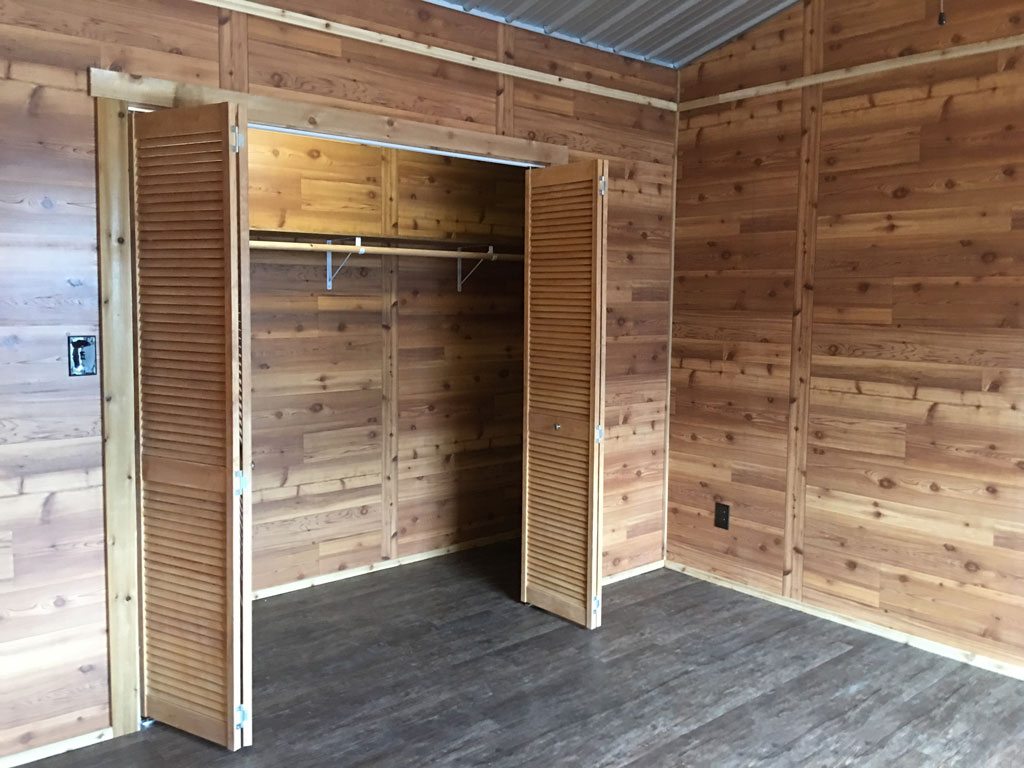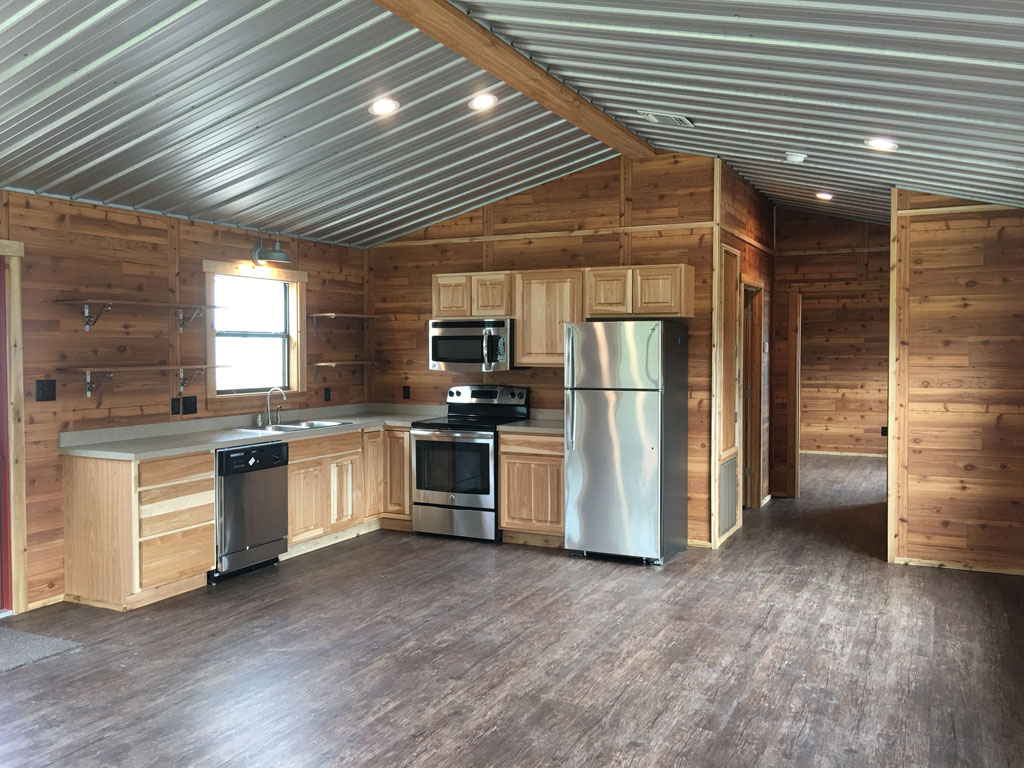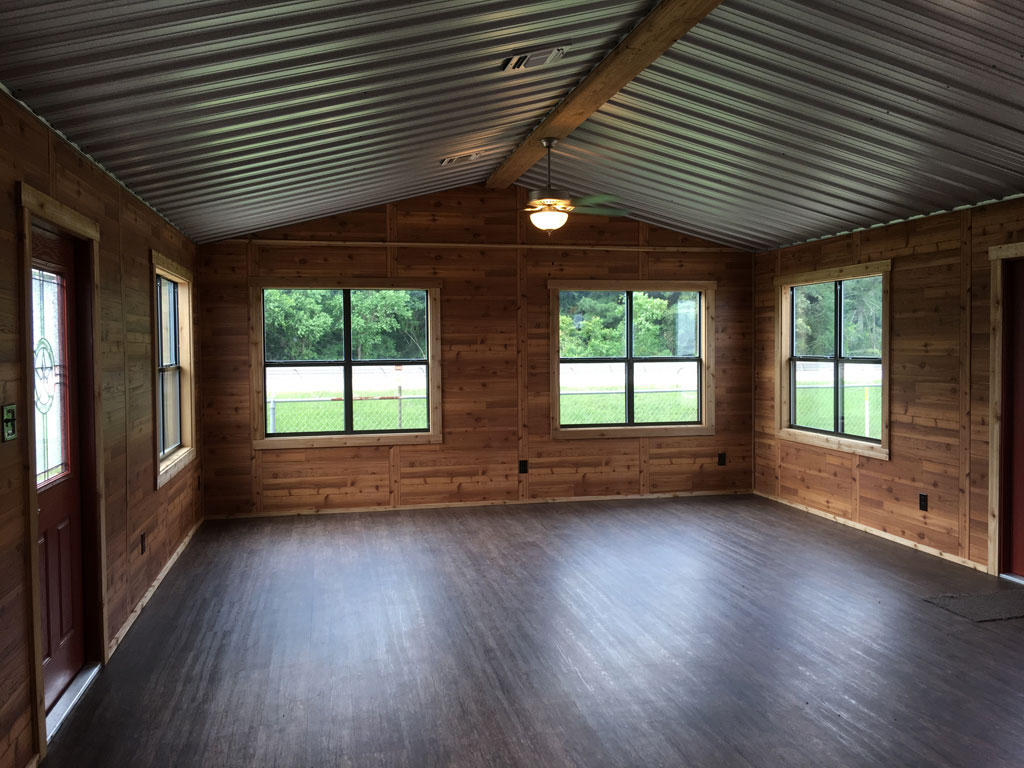 Most of our homes come with all major appliances, along with a central air and heat unit and washer and dryer. This little beauty comes with all that neatly placed in an 18×46 (828 sq ft) home. Plenty of windows in the living room area for that wonderful view of the lake, pond, or pasture. 
Many colors to choose from when building your dream home. Let us help by starting out with this nugget that has a loft for extra sleeping area, a get-away-nook, or just decorate to have something to chat about over tea. You'll find your self loving this 18×40 (720 sq ft).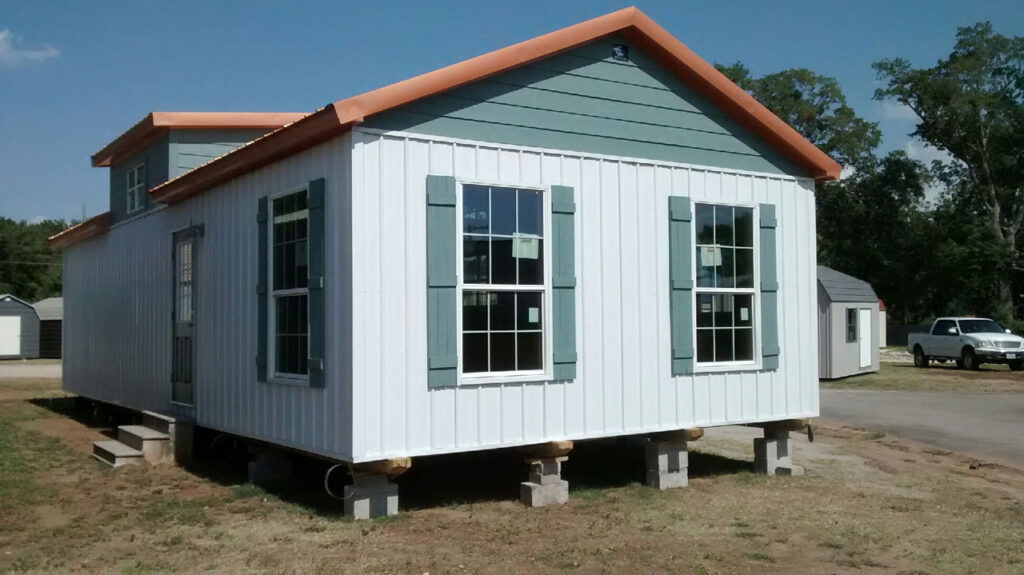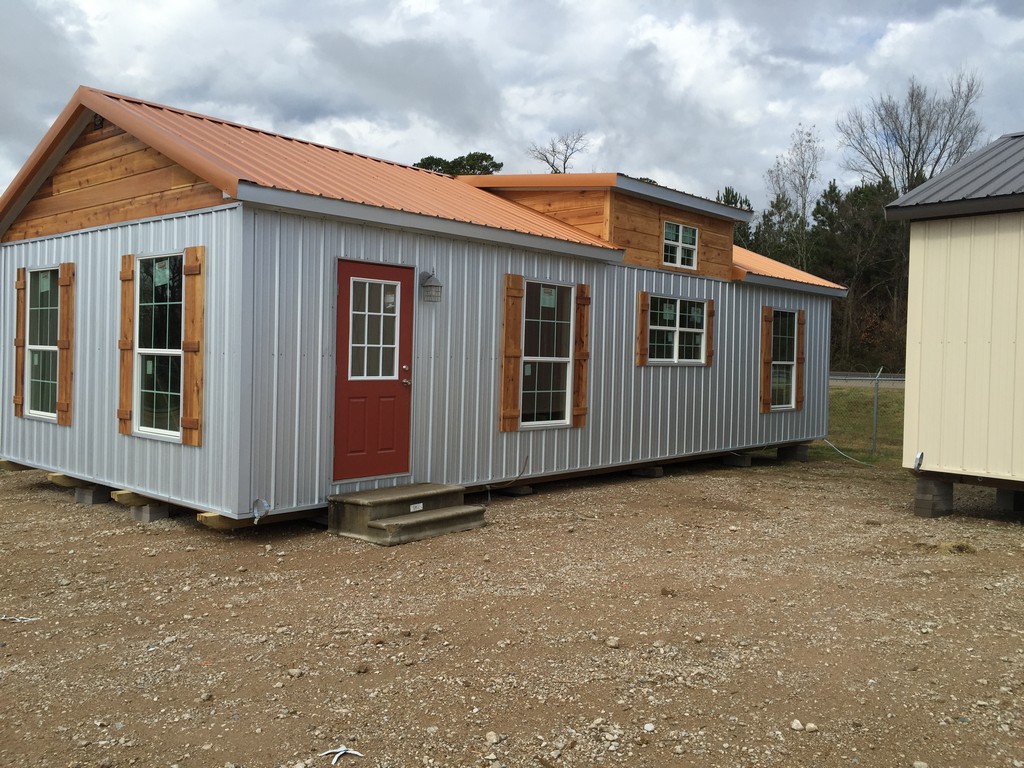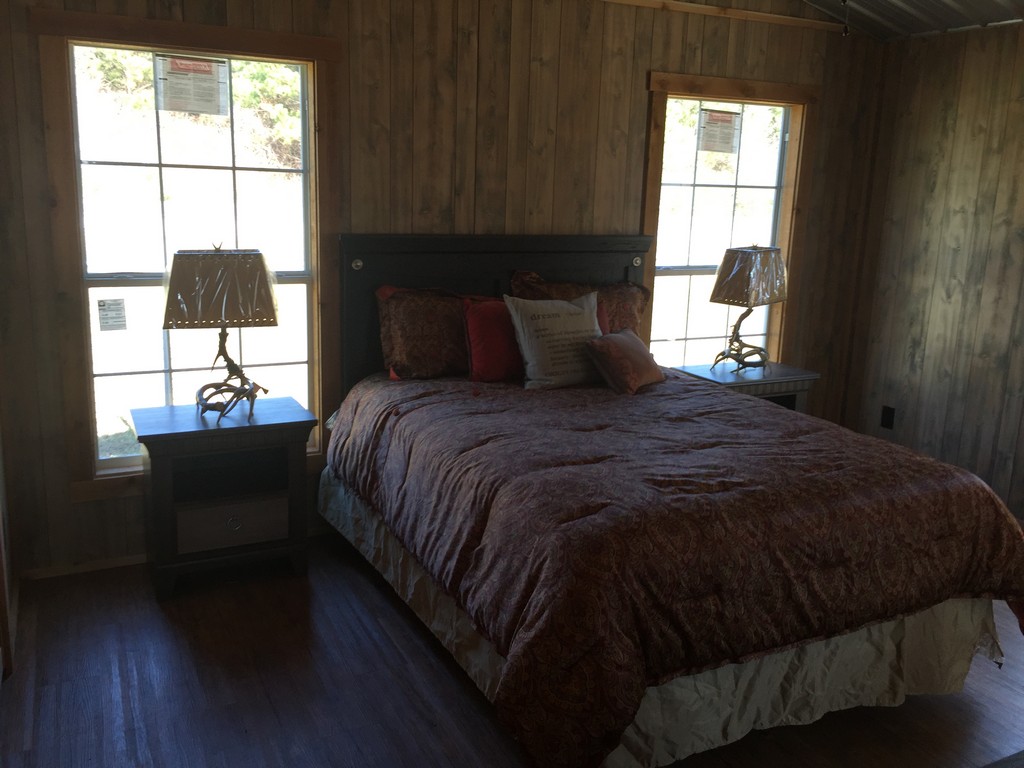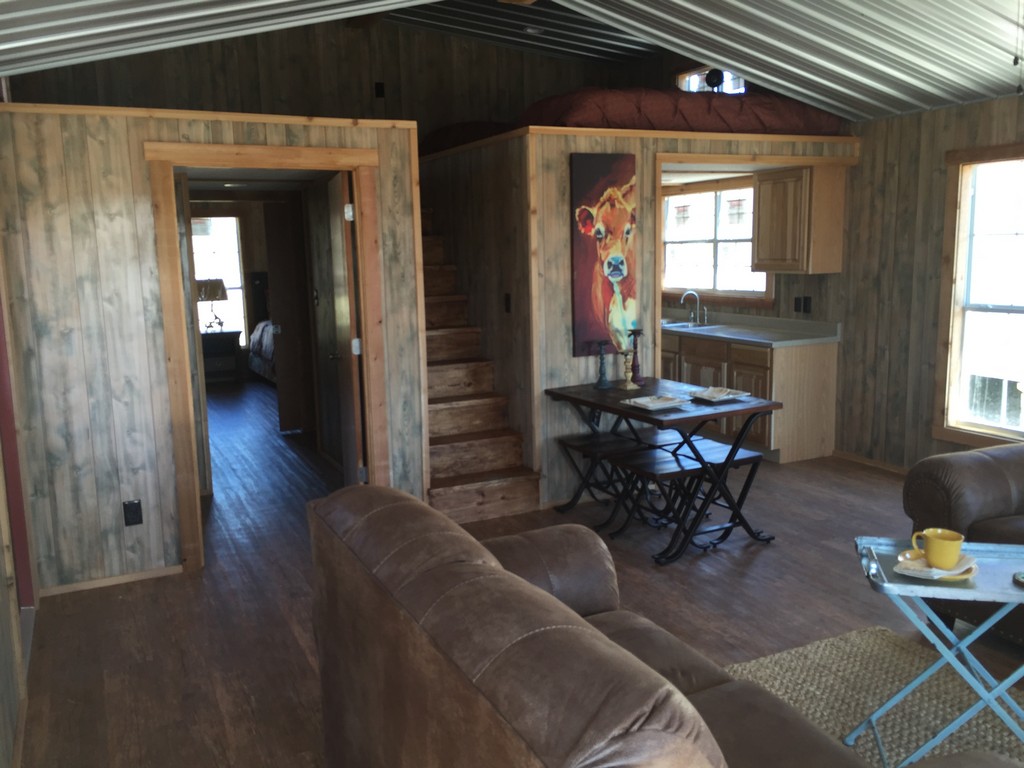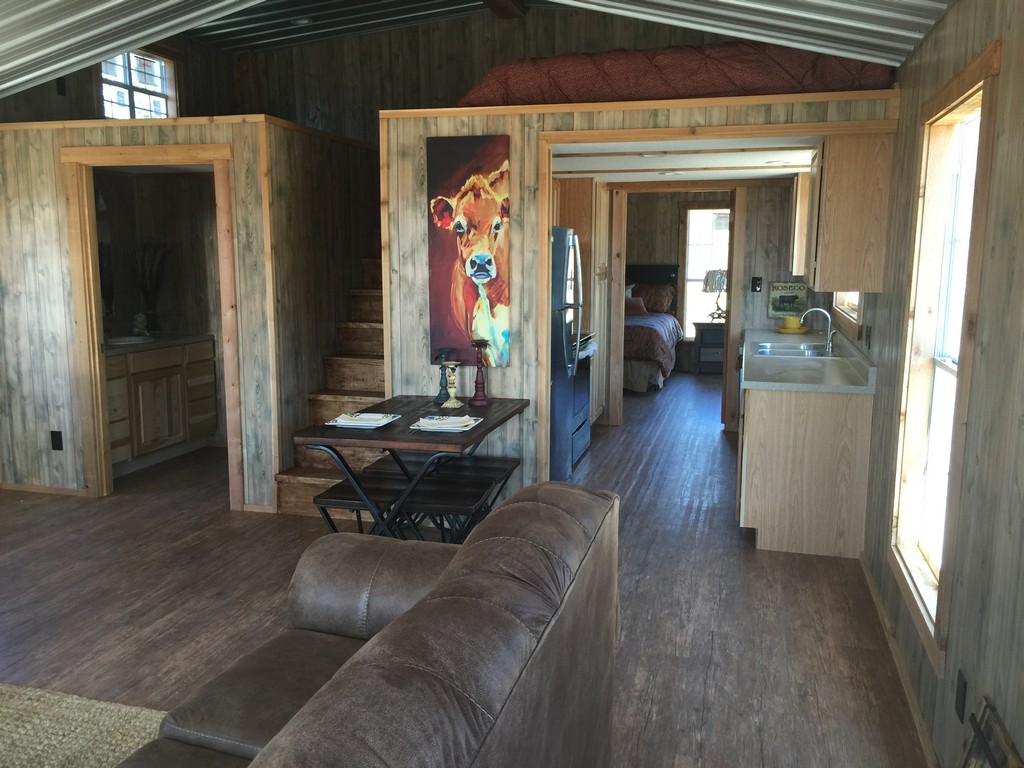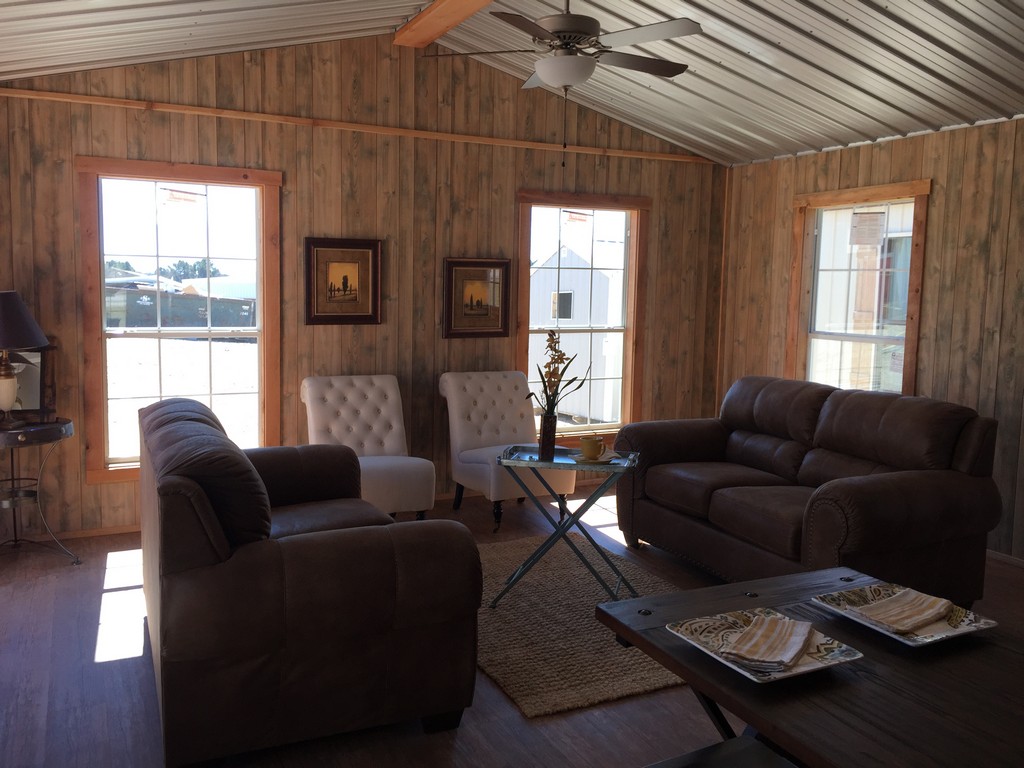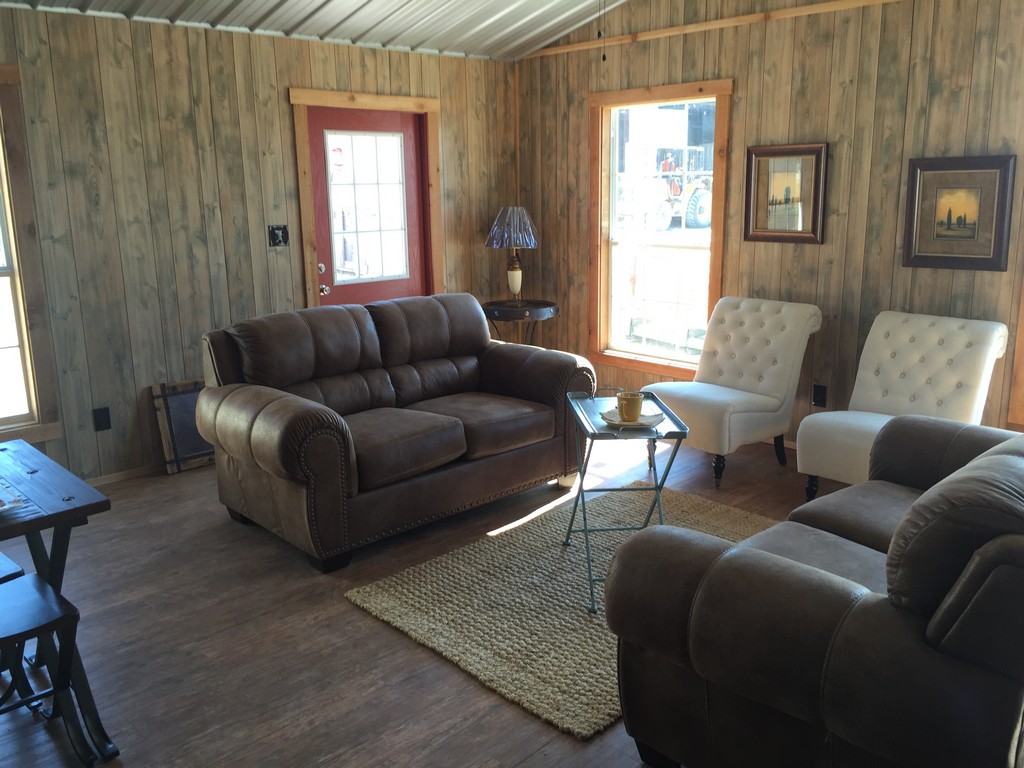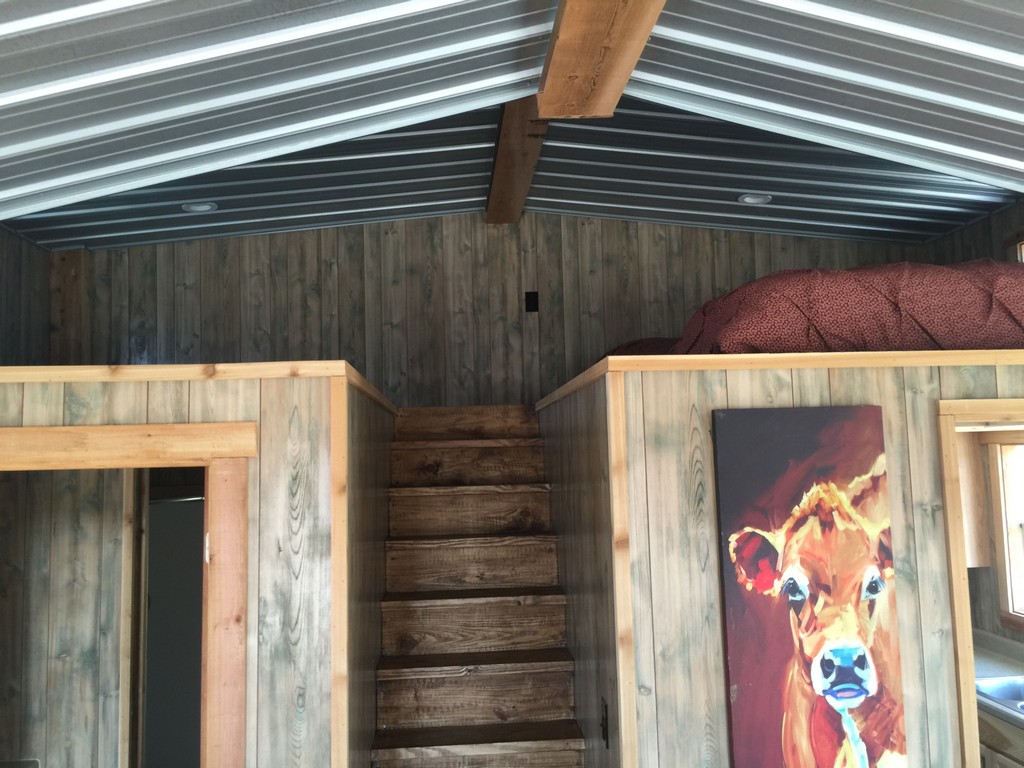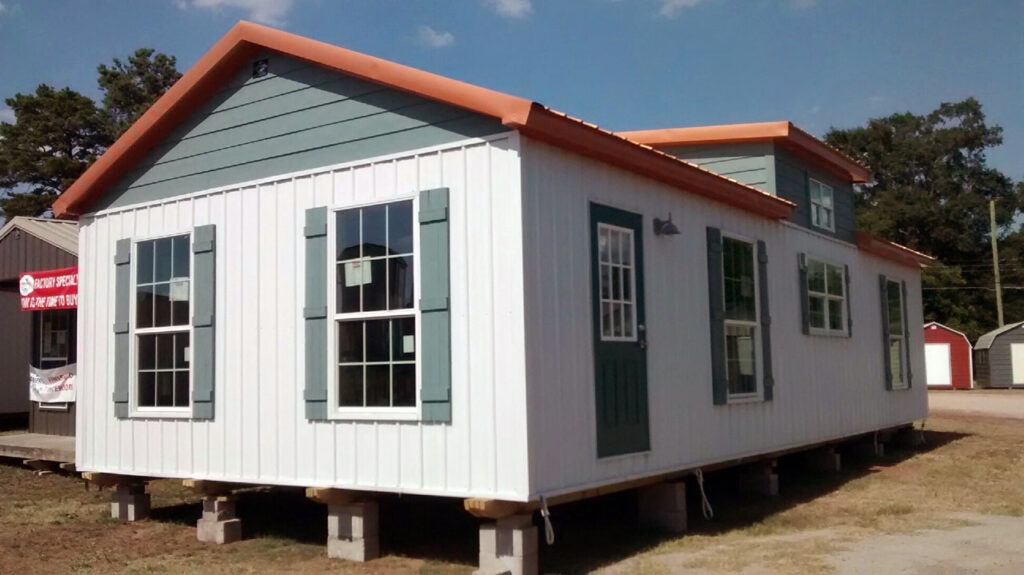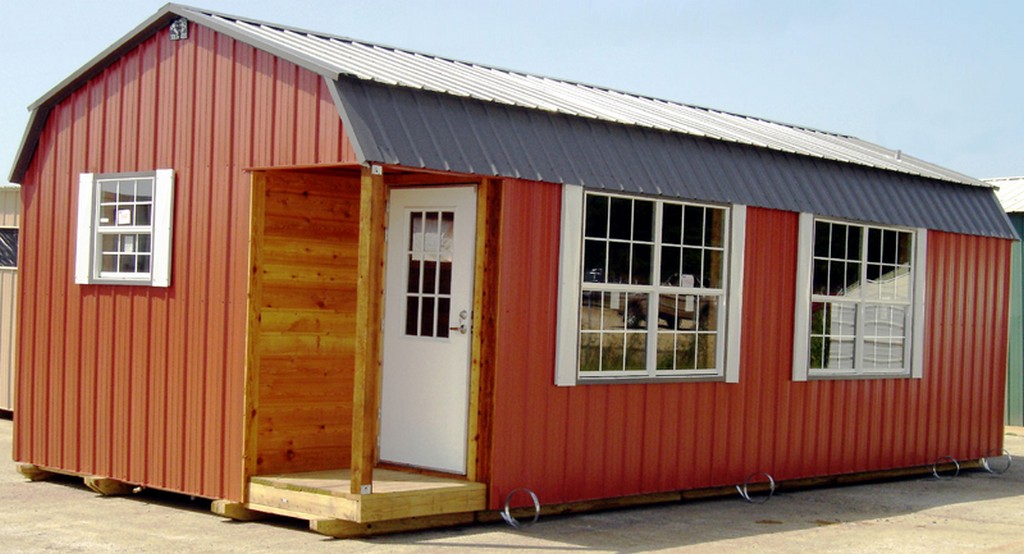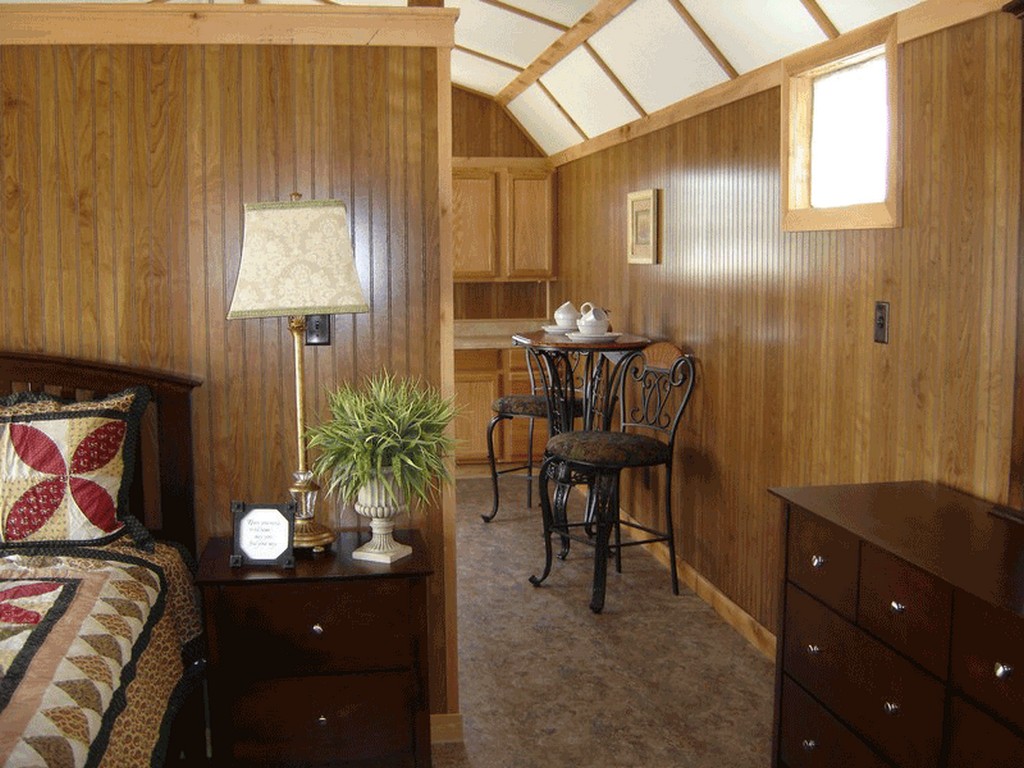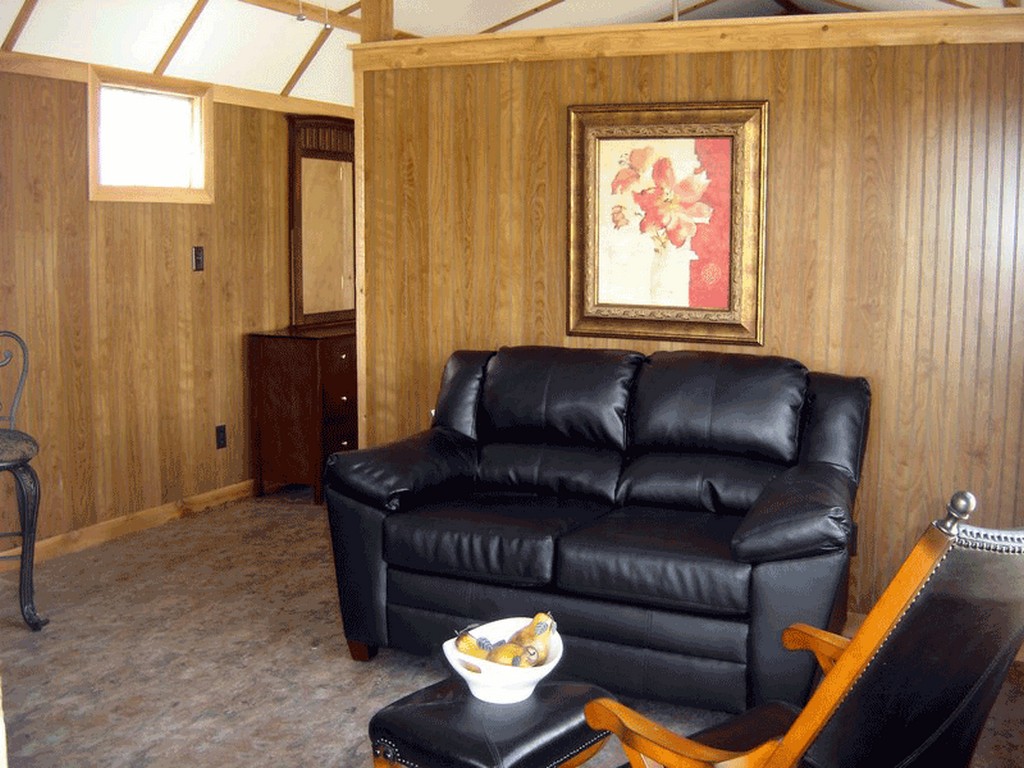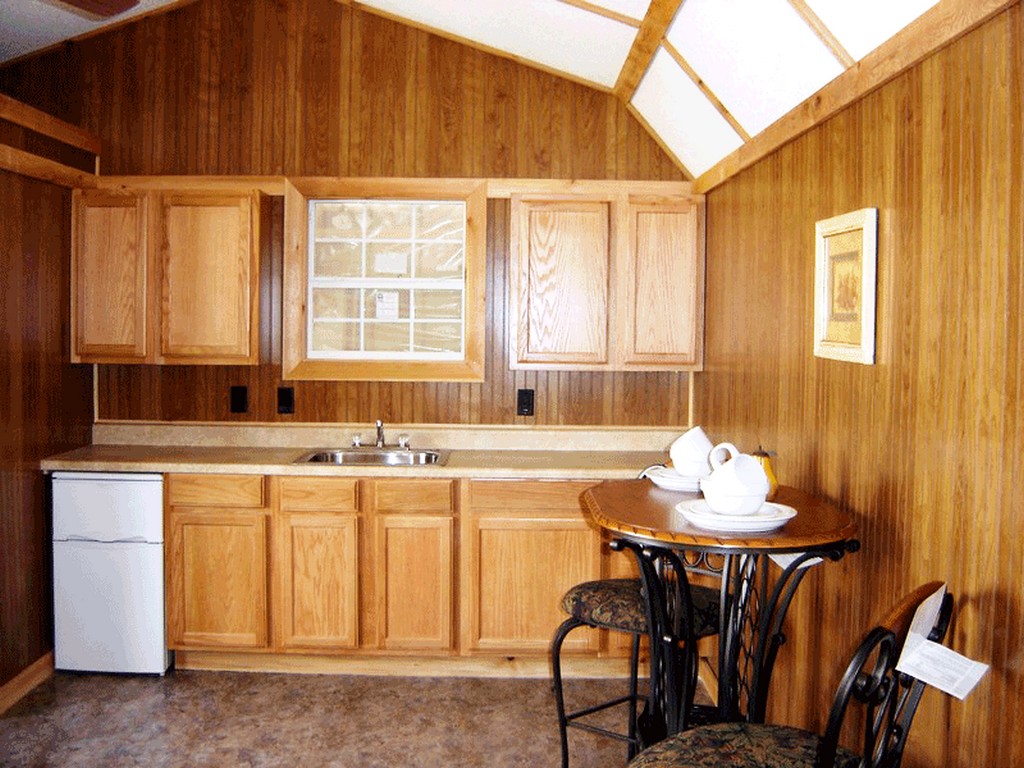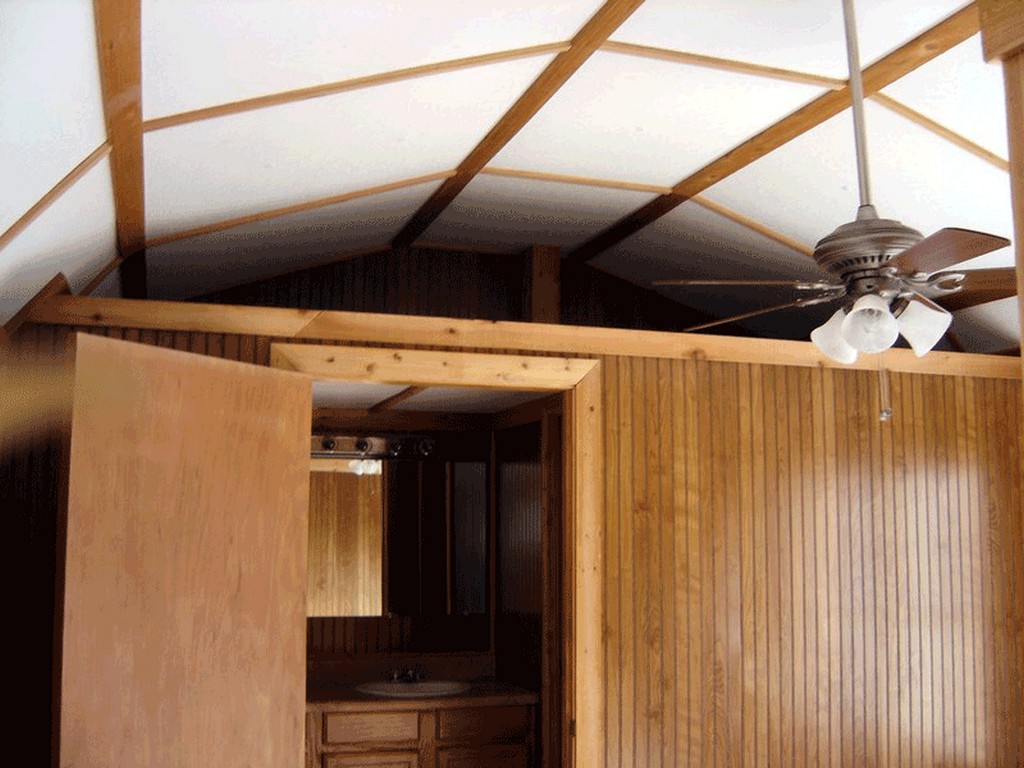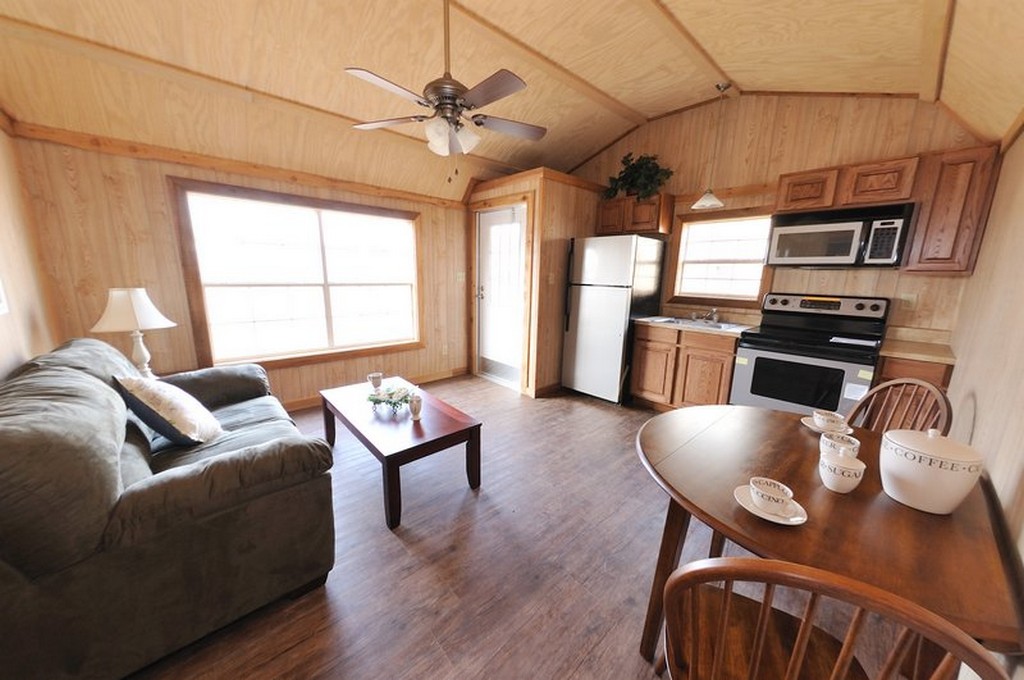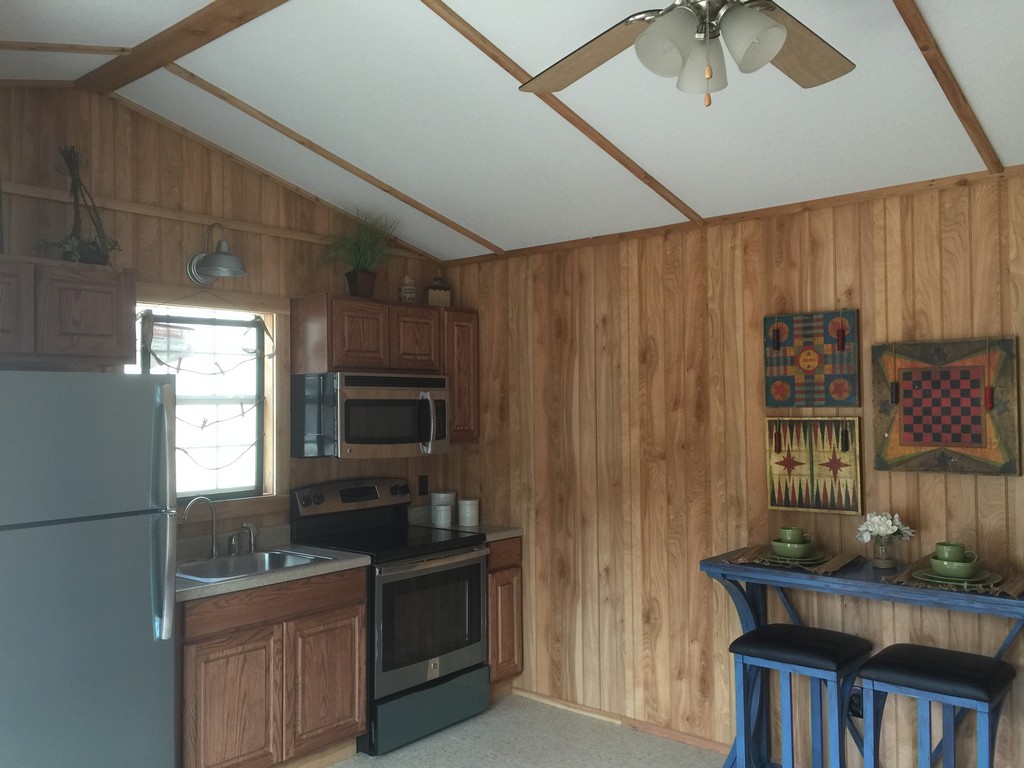 Build specifically for those that need little and would like to be in something elite! Check out this beauty of a 14×30 (420 sq ft).
The Dream Catcher was show cased at the Rodeo back in 2019 when the floor plan was first released. This one really caught a ton of attention. We can also build this into a lovely two-bedroom home. 18×48 (864 sq ft)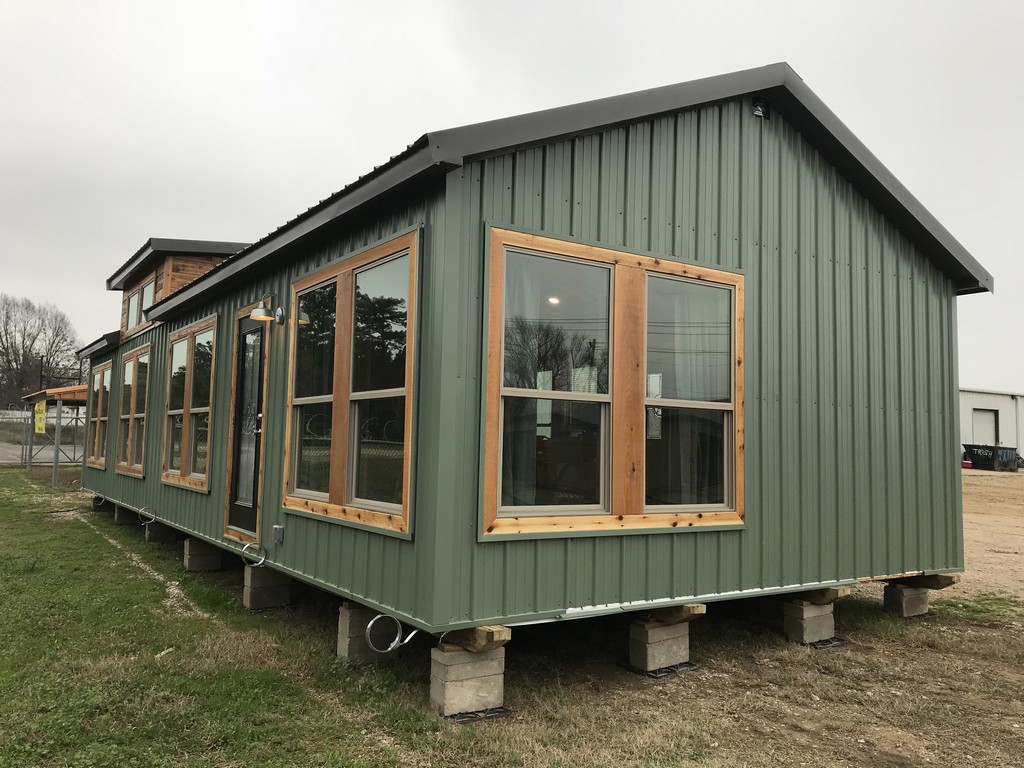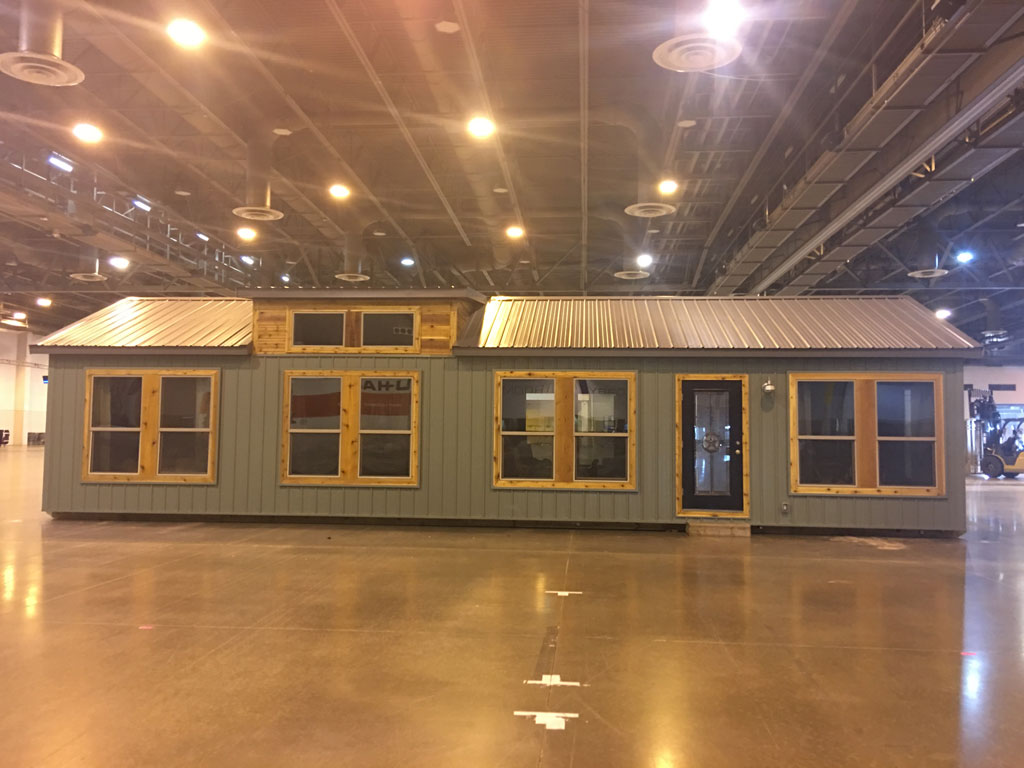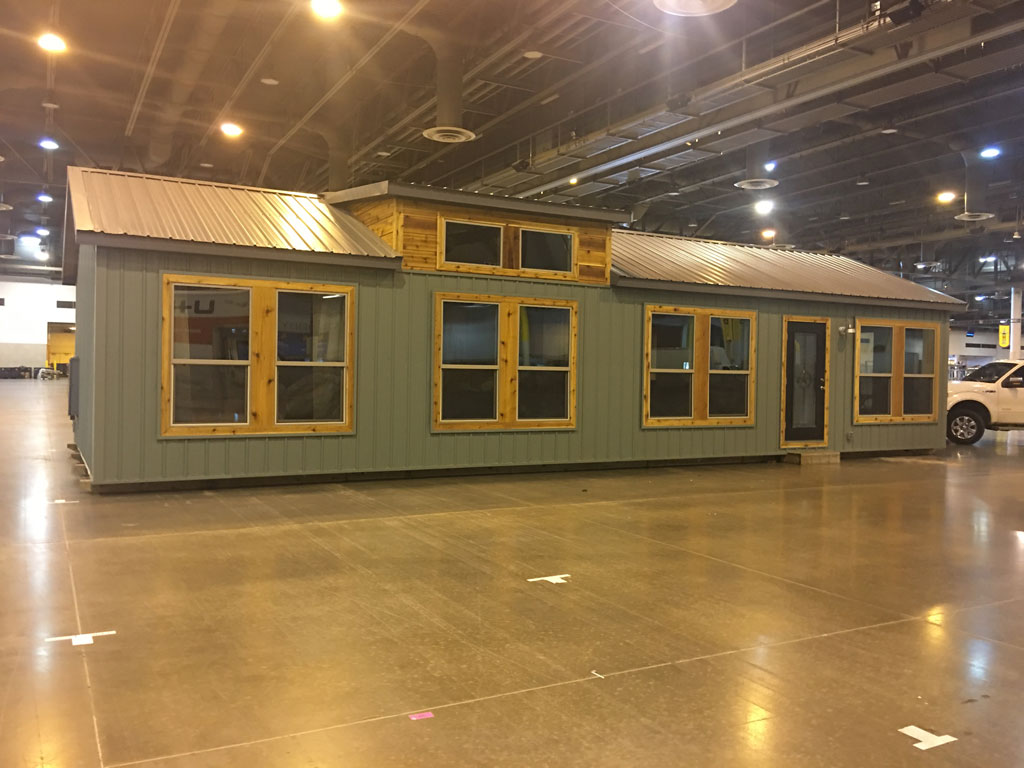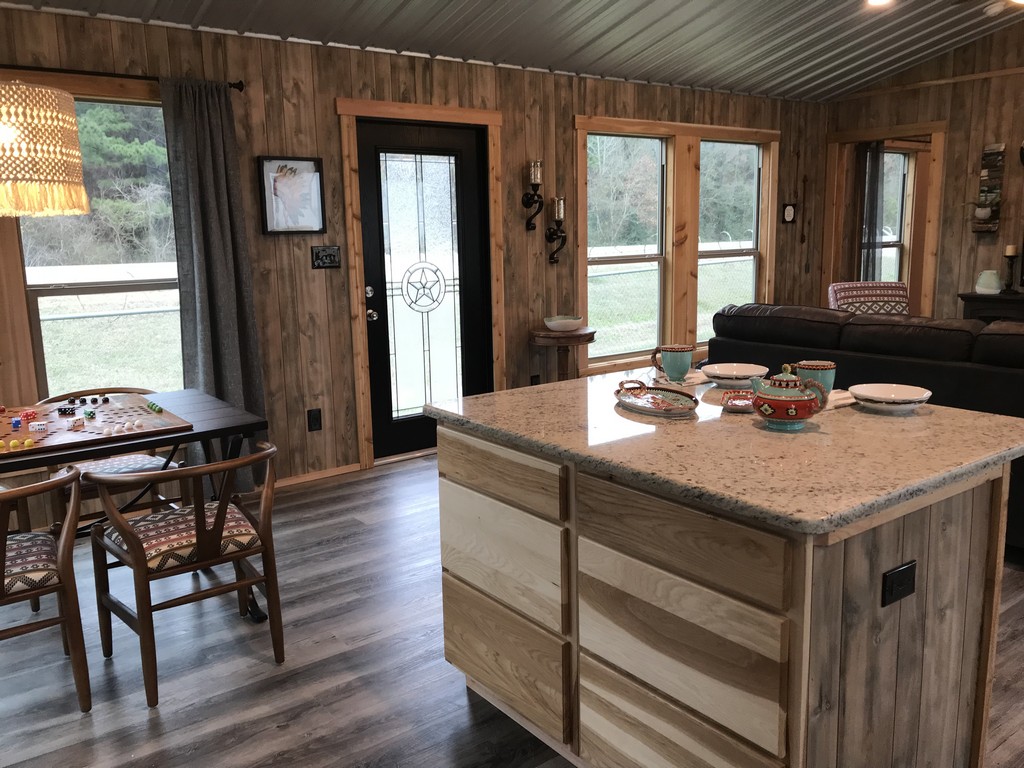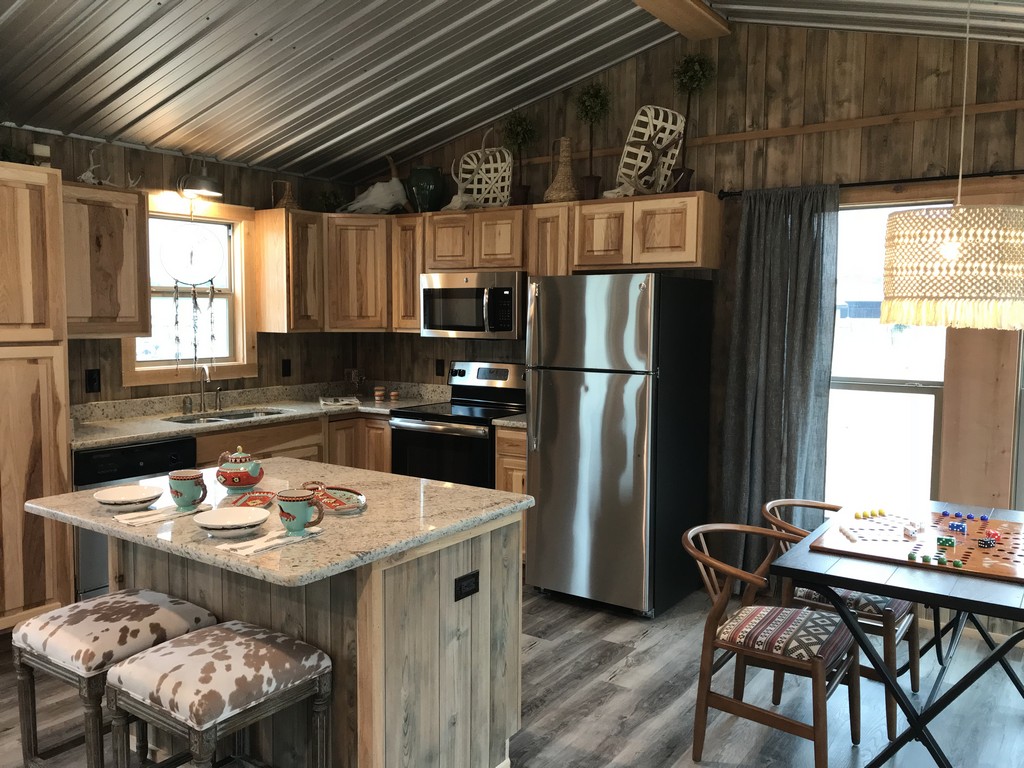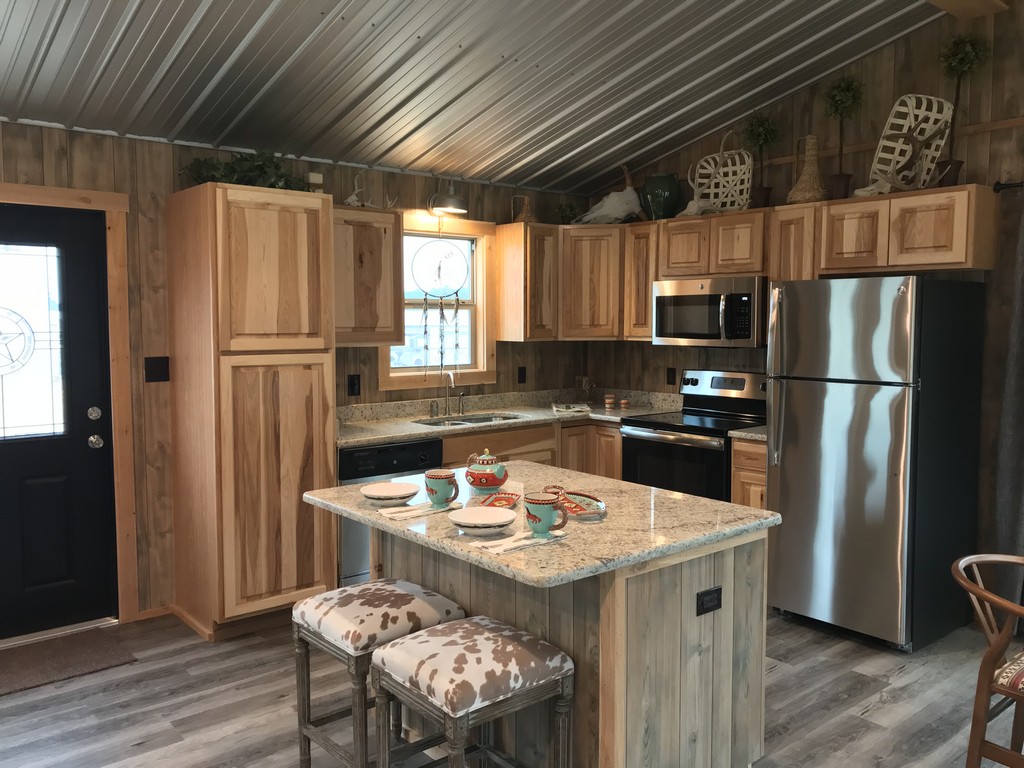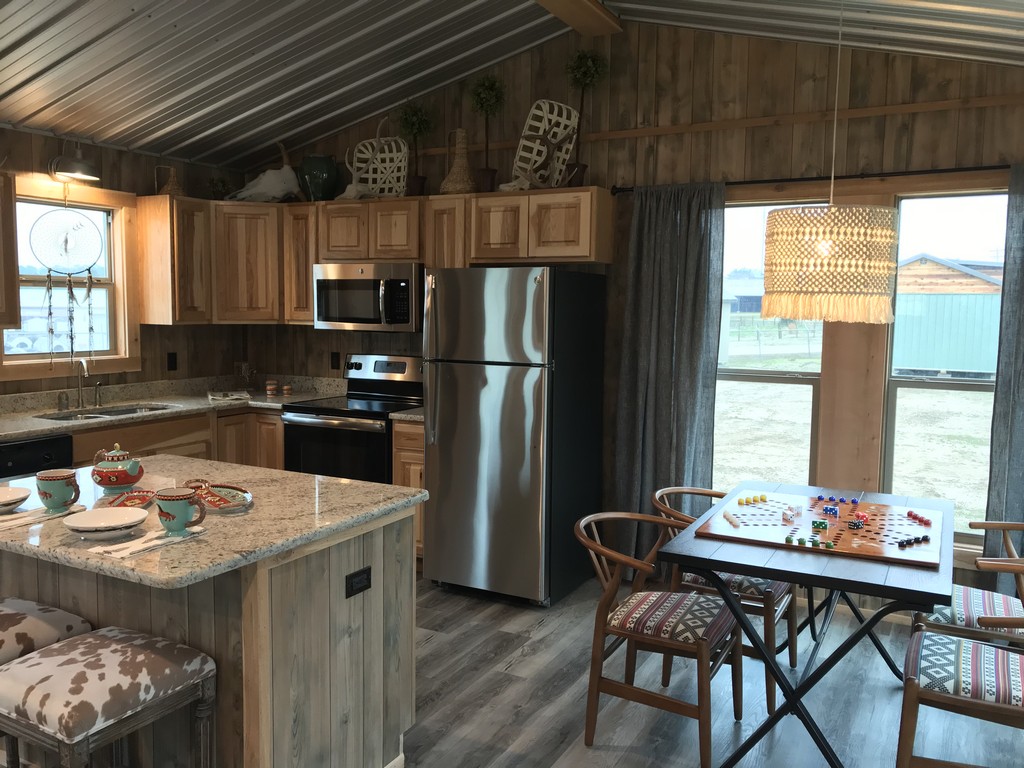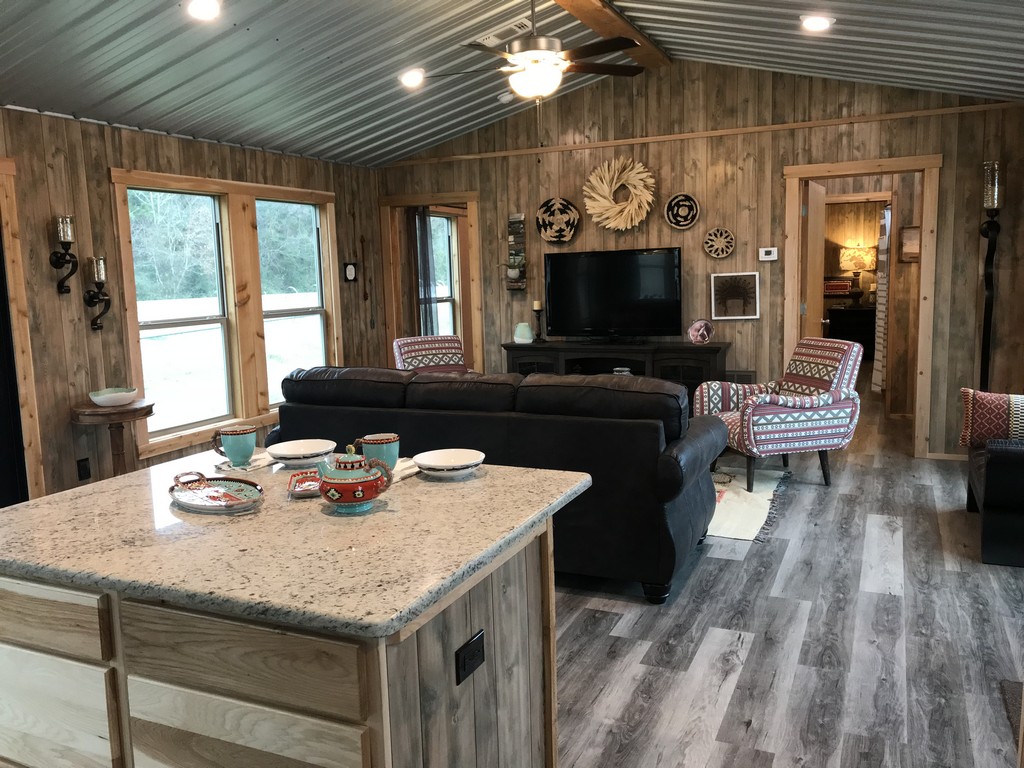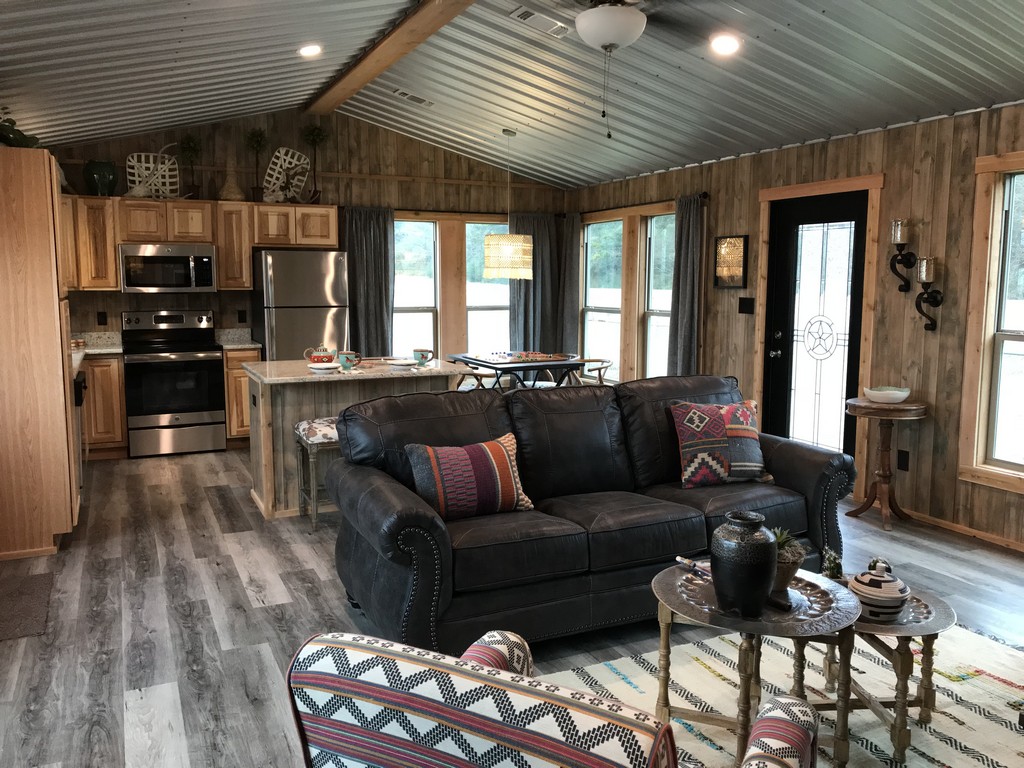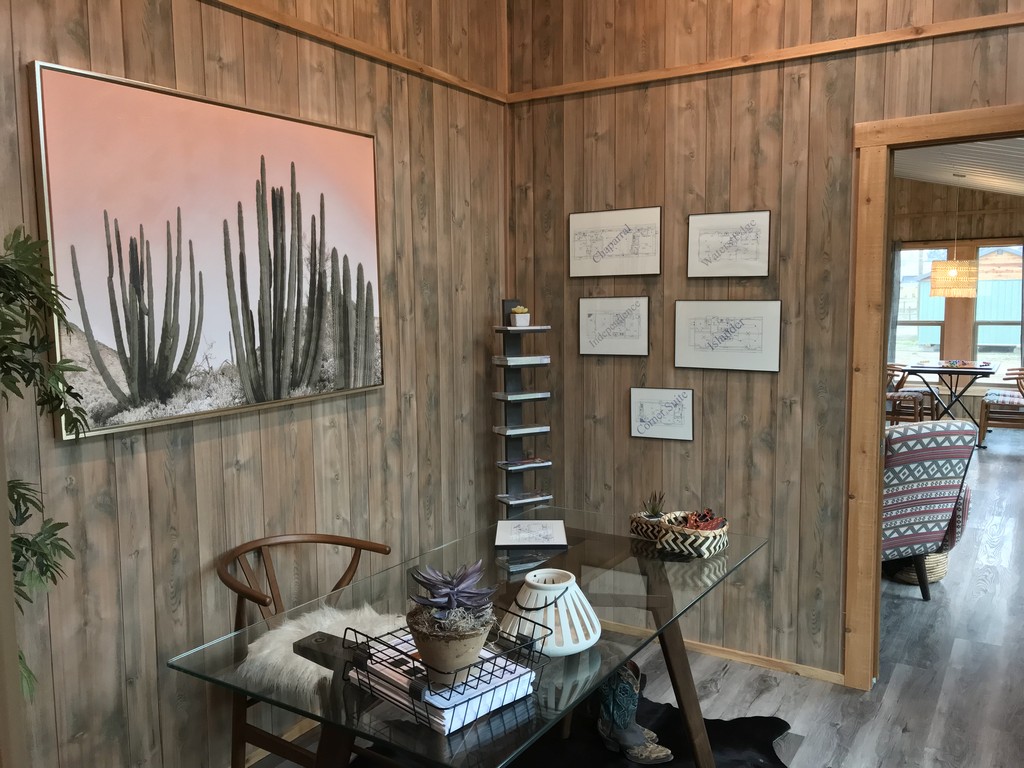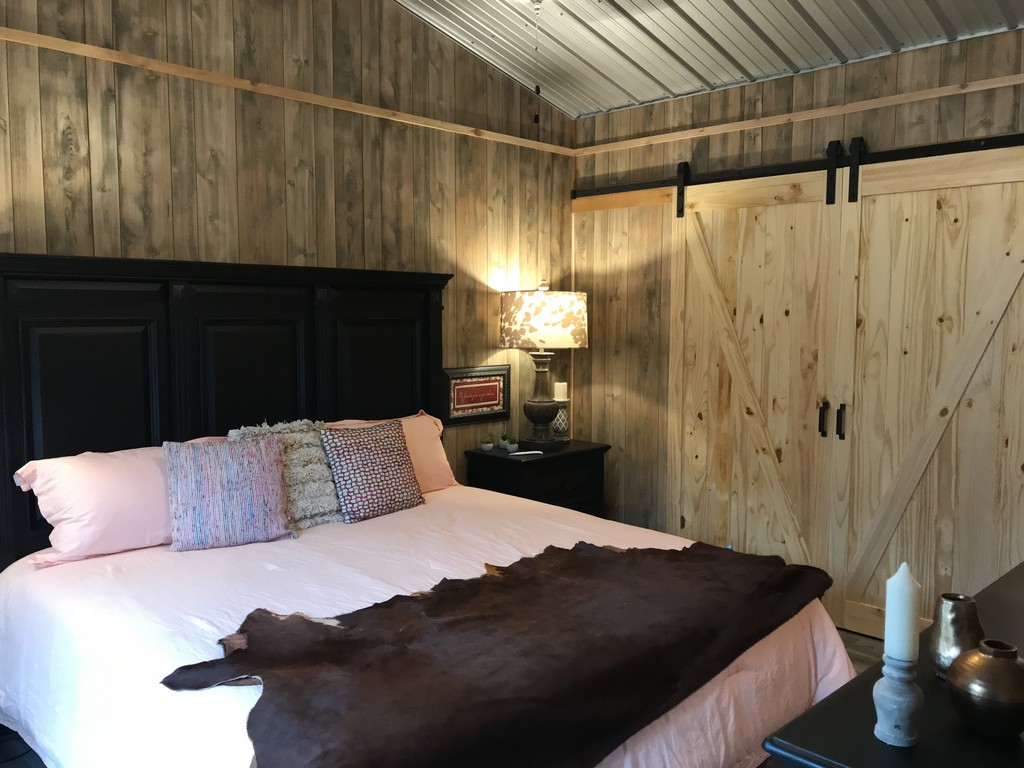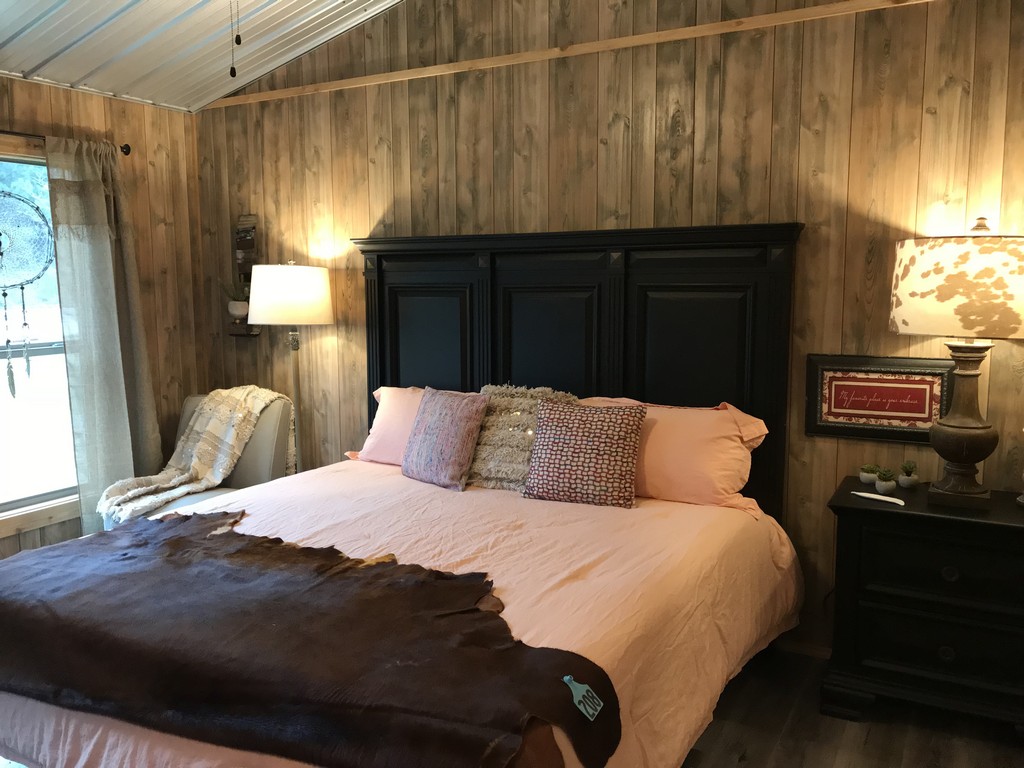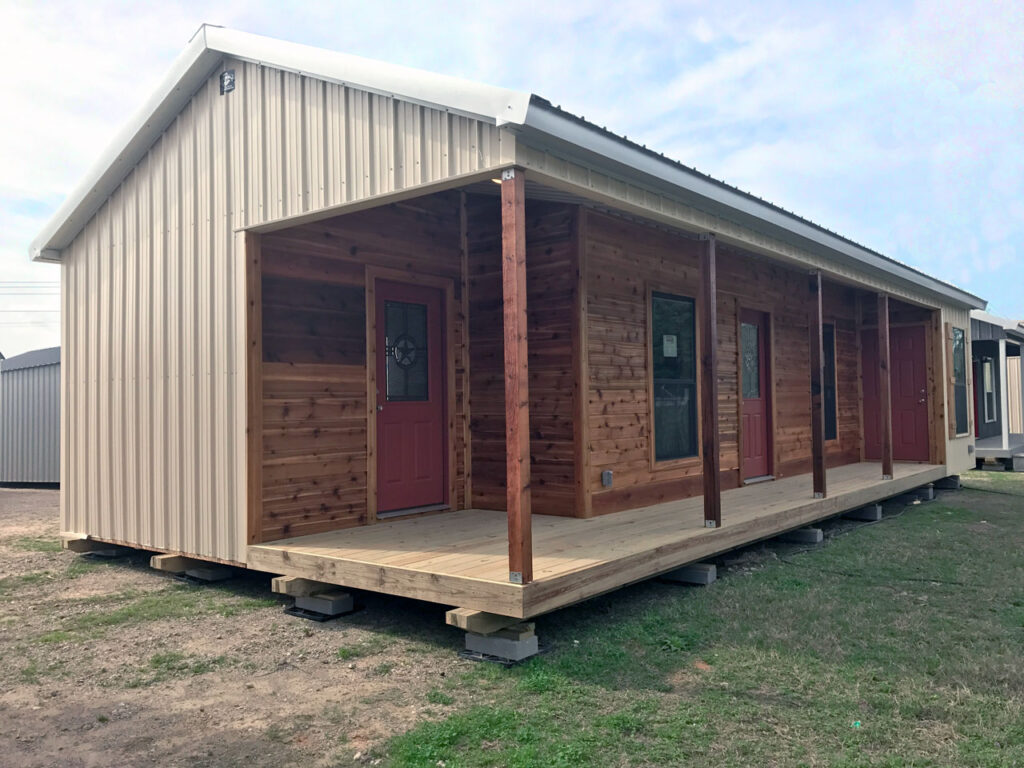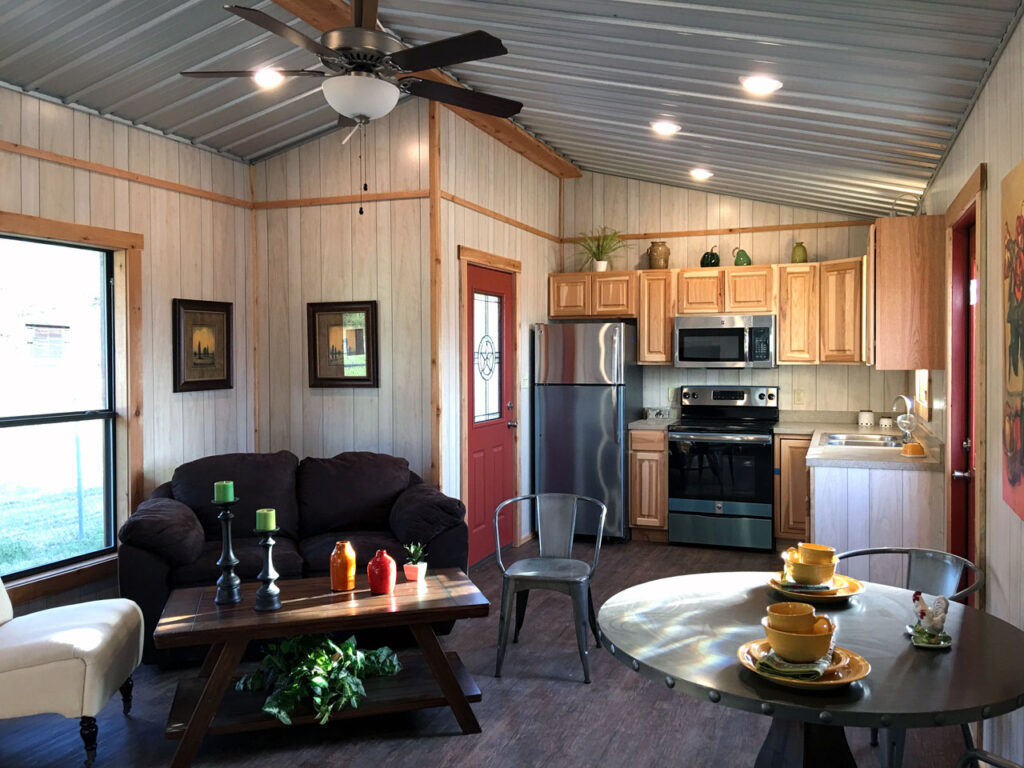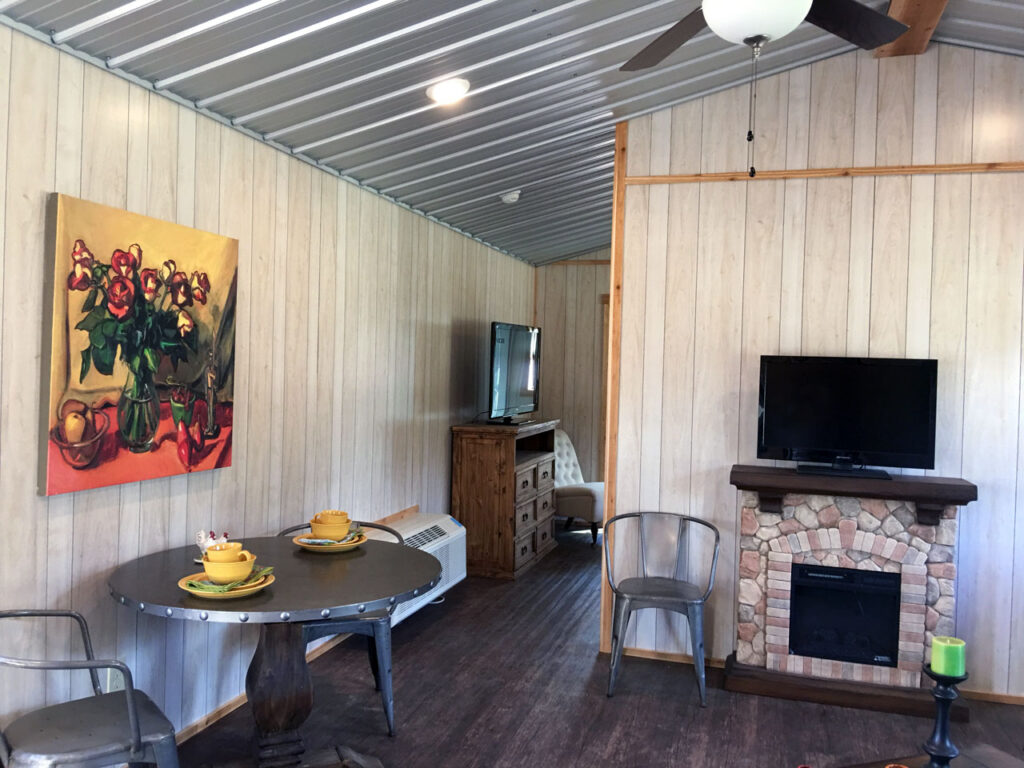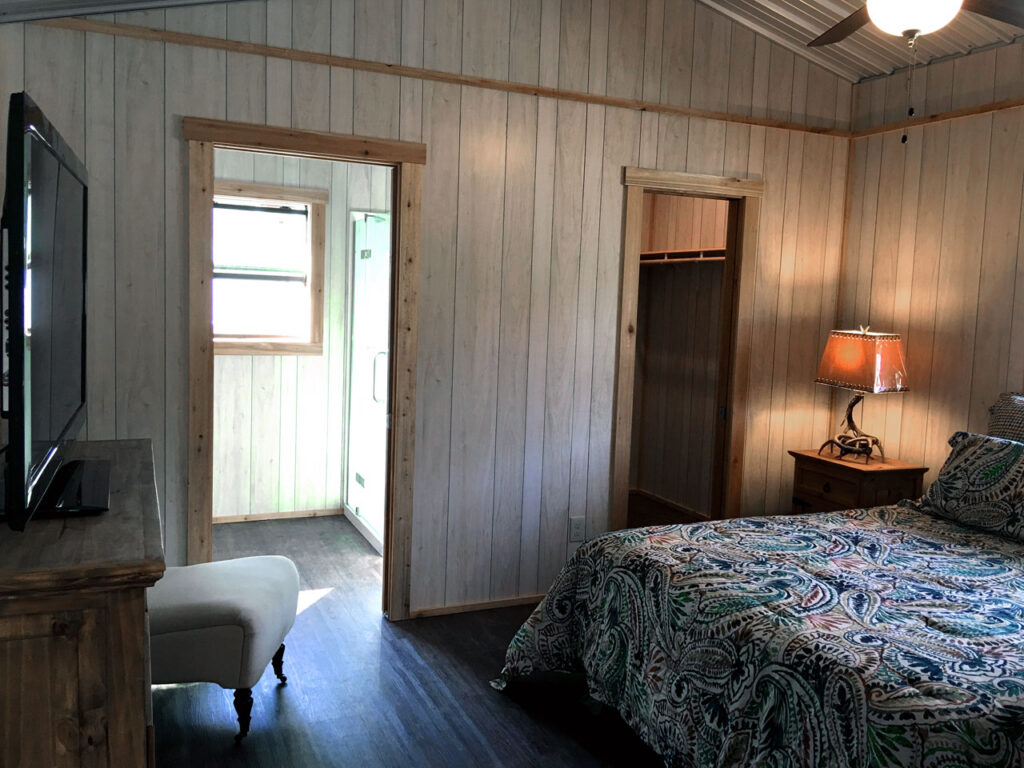 Would you like a little taste of a nice cedar porch that goes along the front of the home? Then we have what you are looking for. Grab your rocking chair and come catch the breeze on this beautiful 18×40 (720 sq ft) home.
The Independence is not only a popular floor plan with two options available, it's also one of the oldest floor plans to date that keeps on striving. 16×40 (640 sq ft)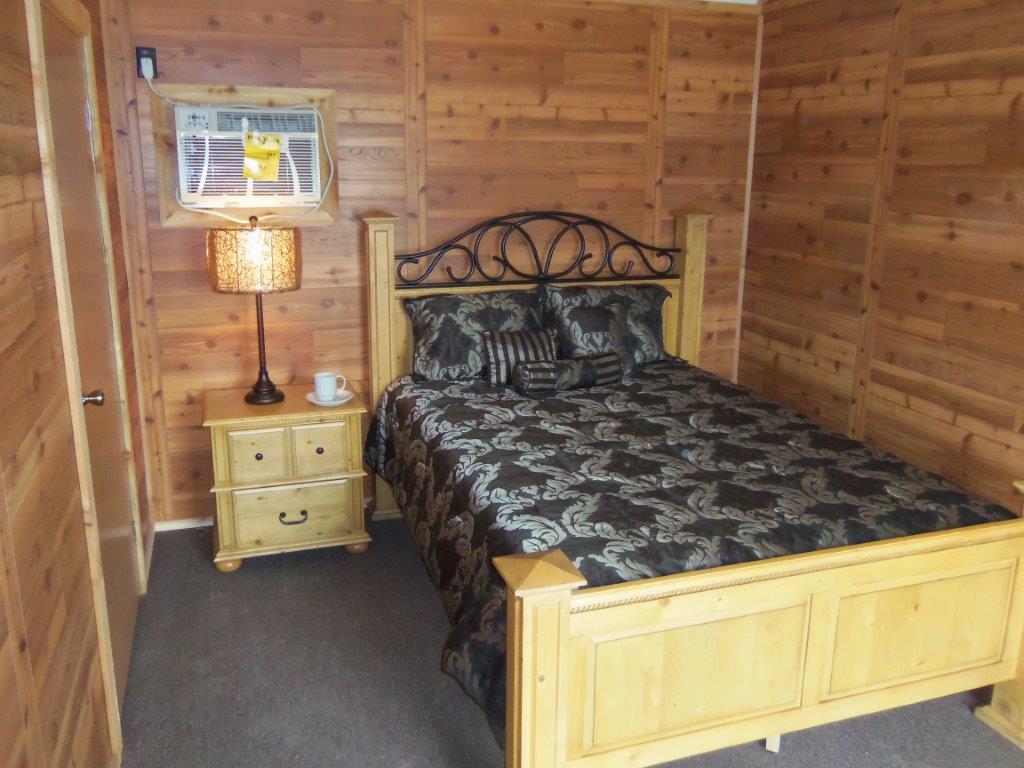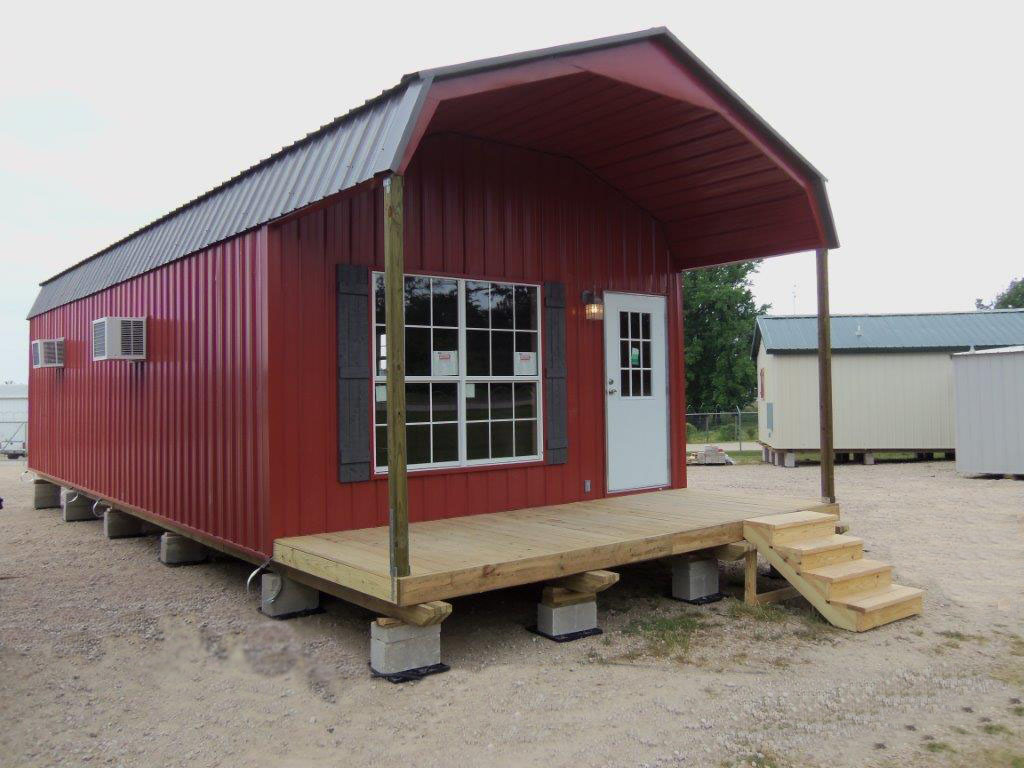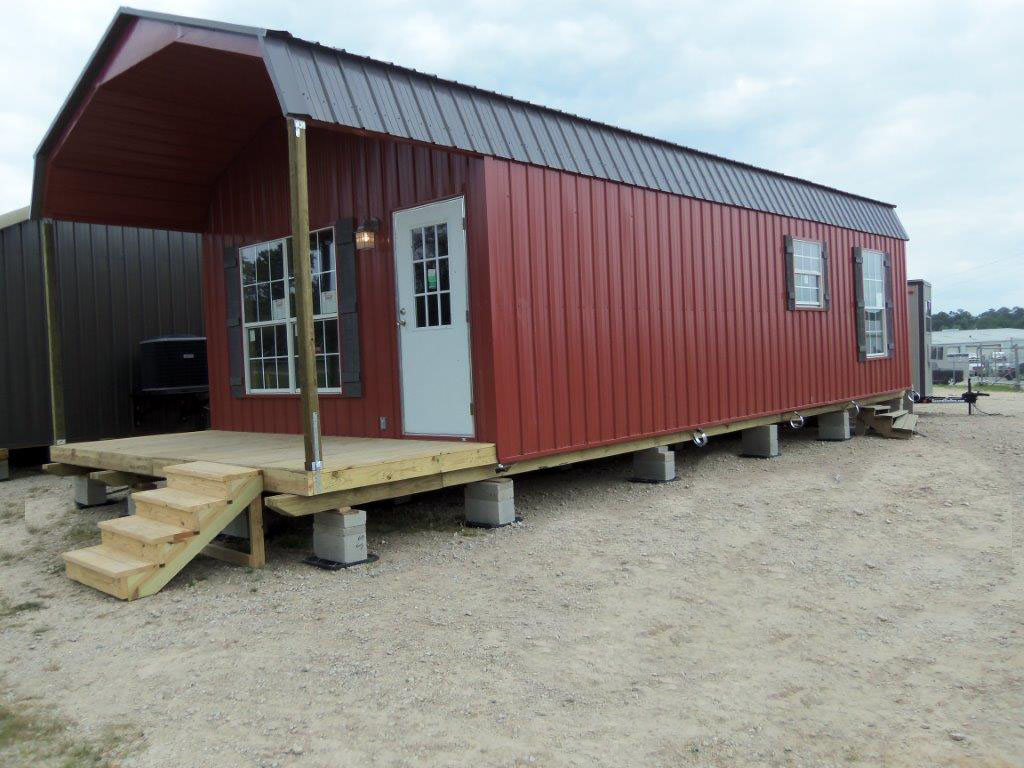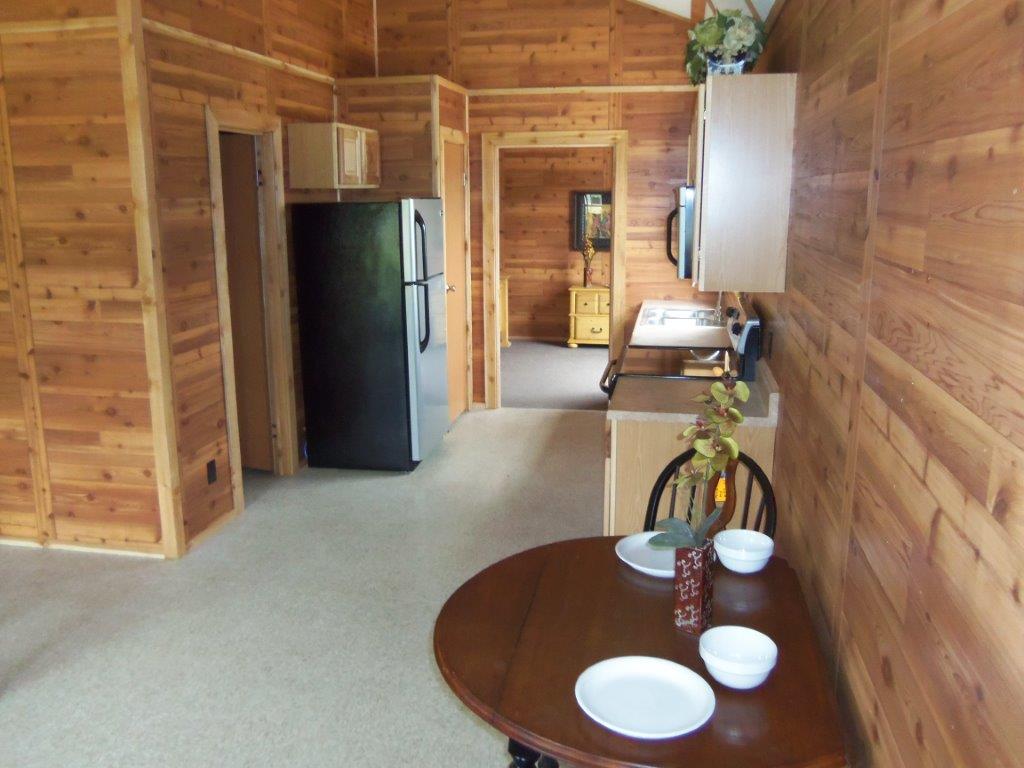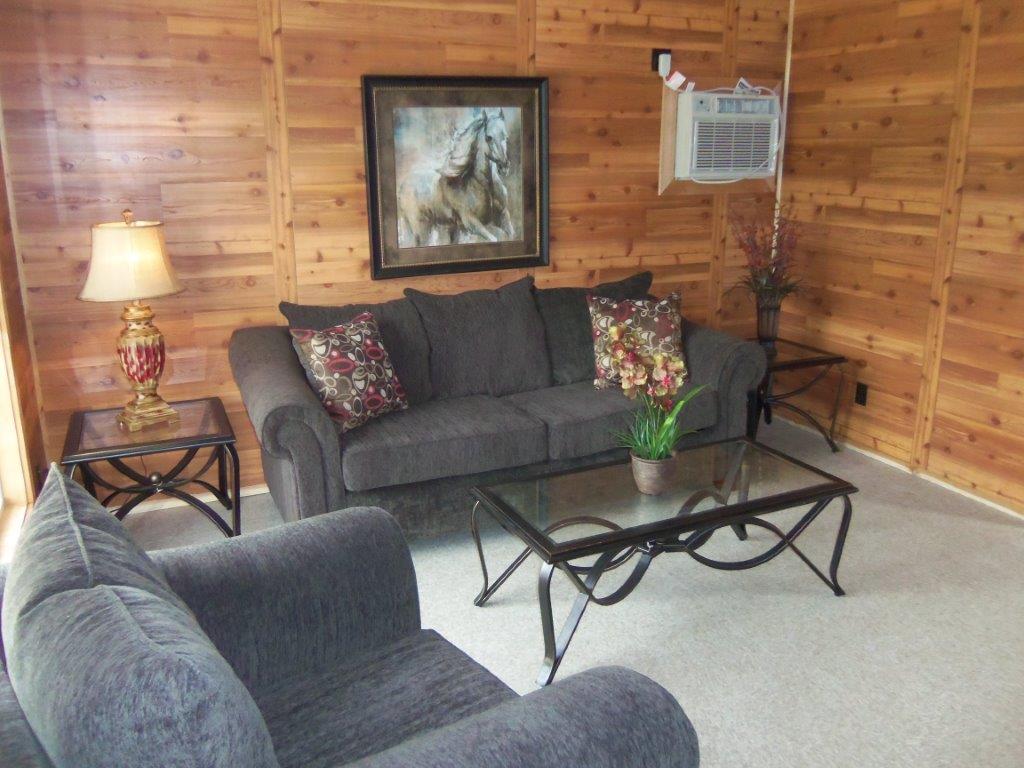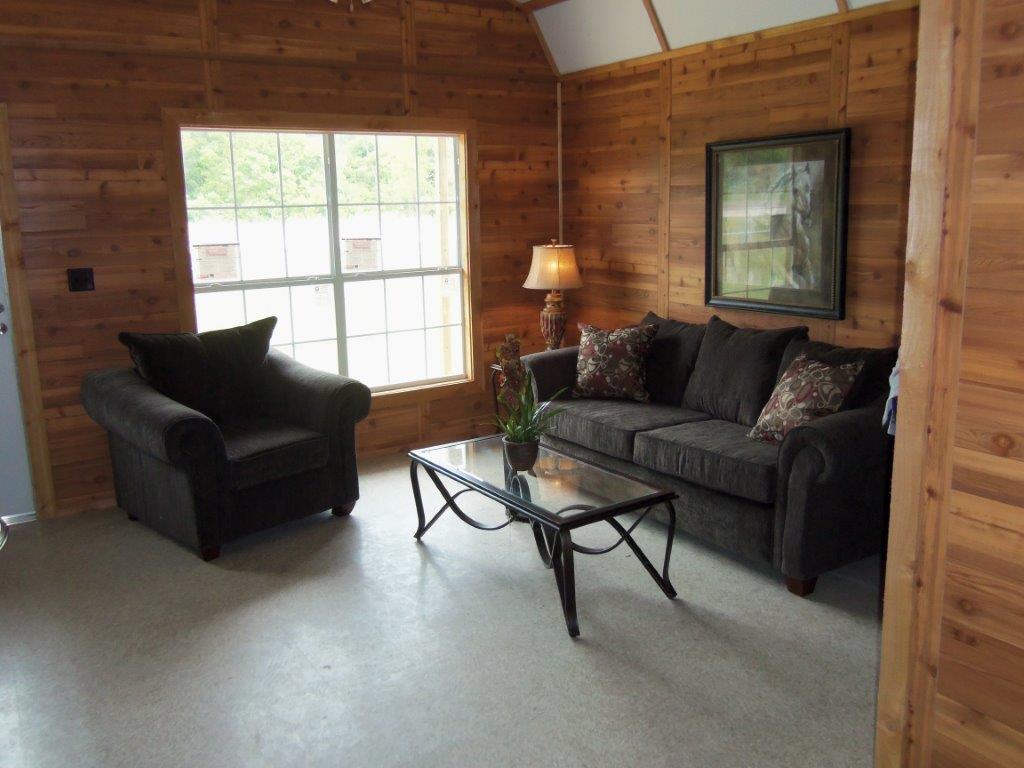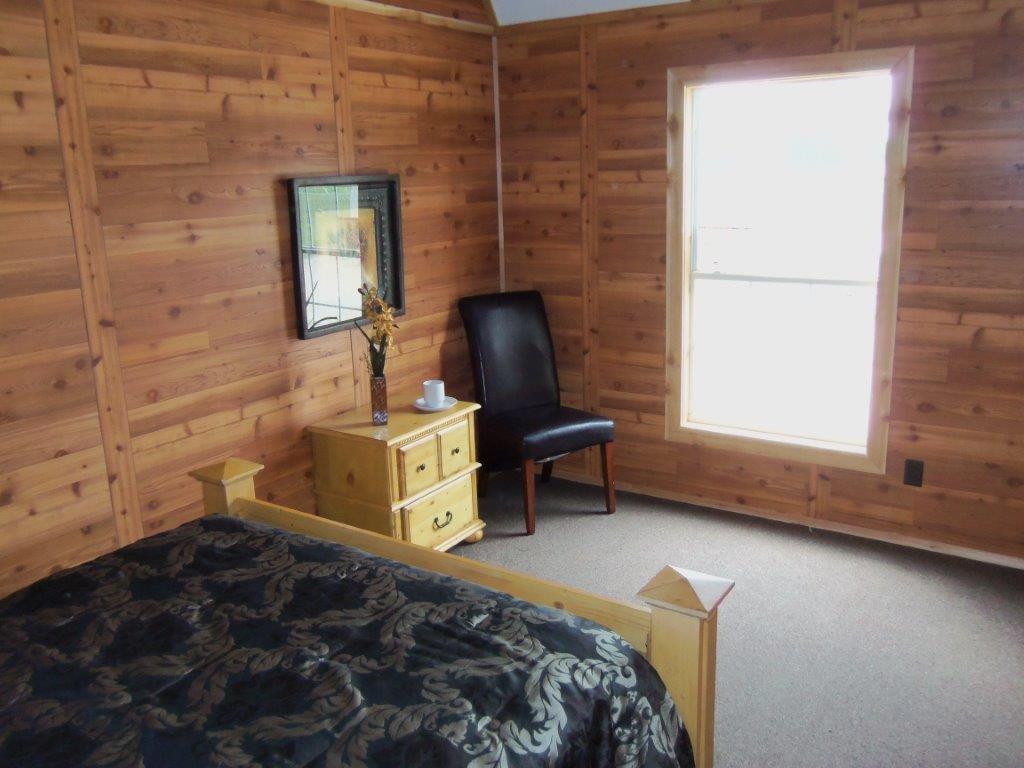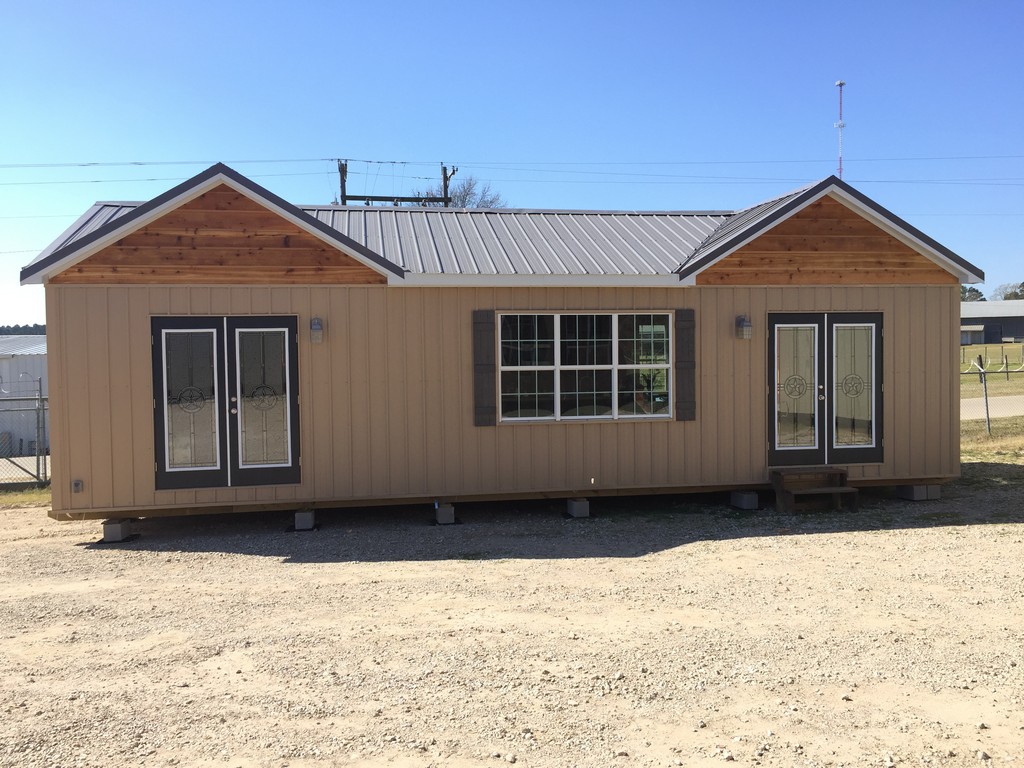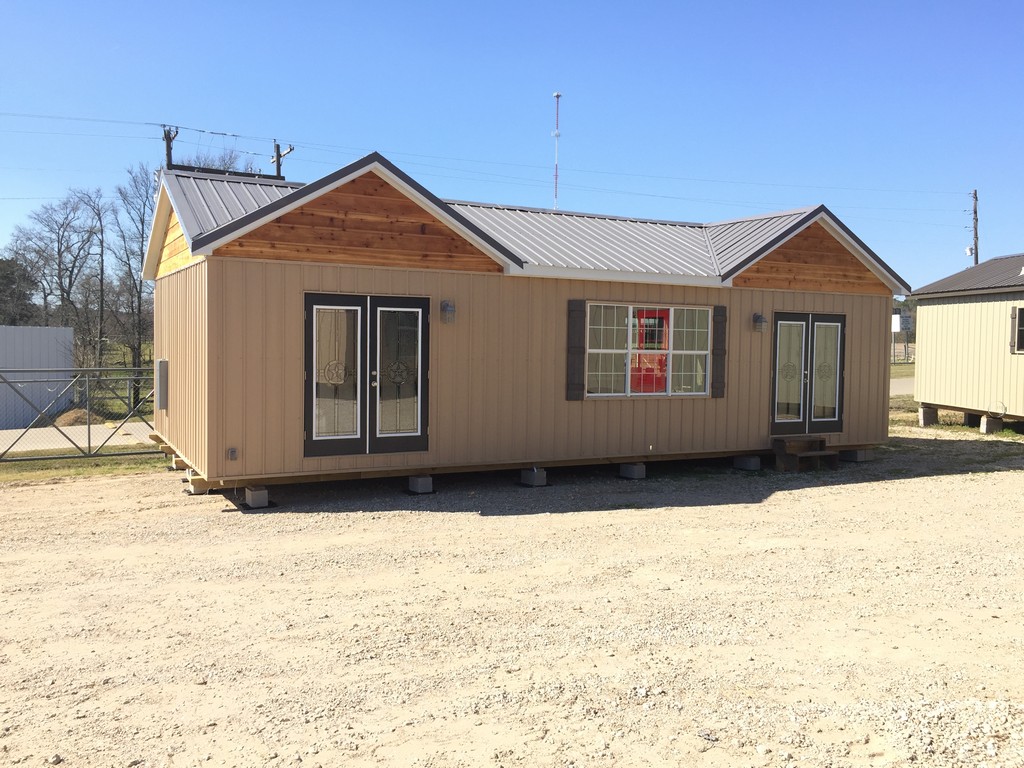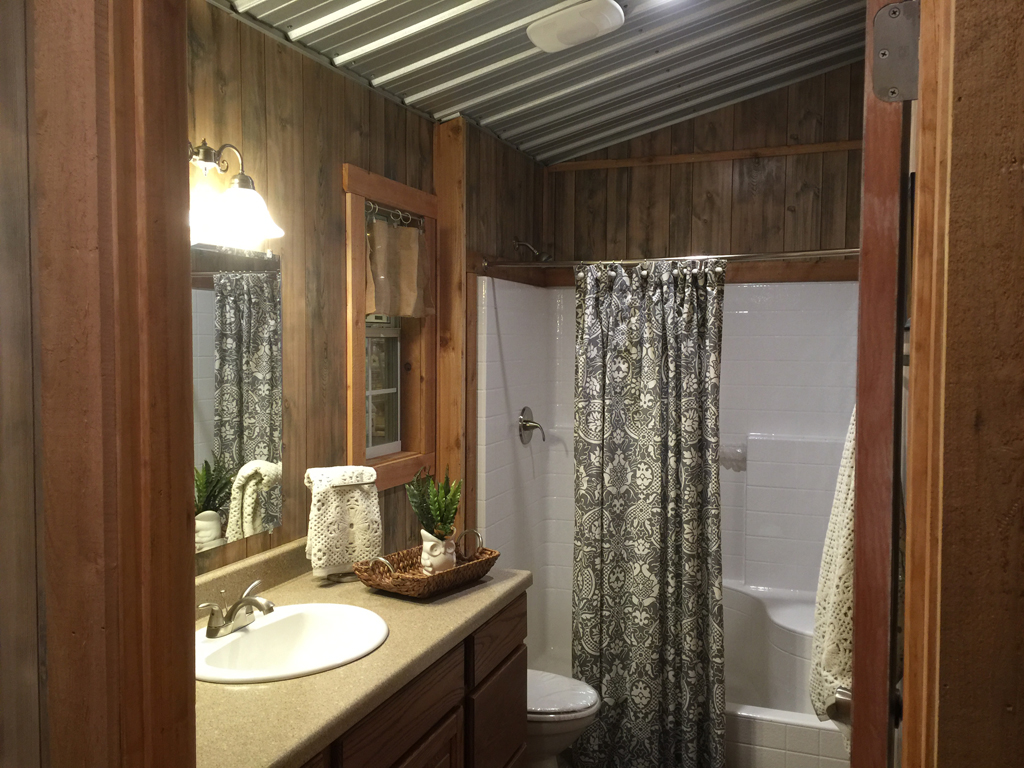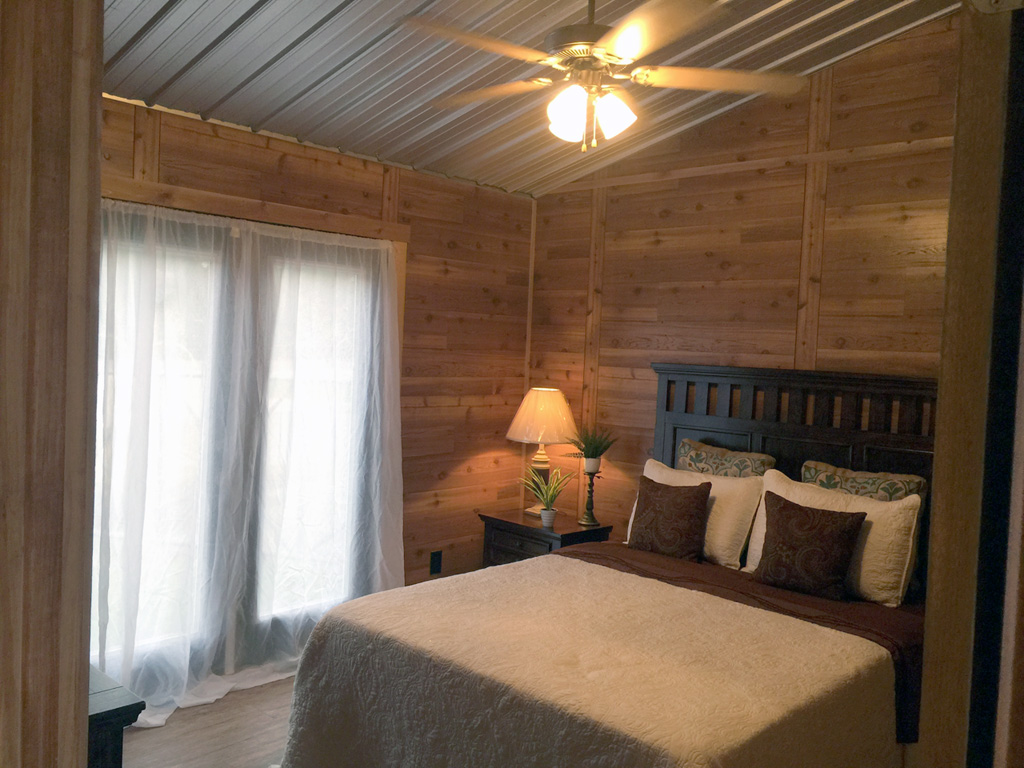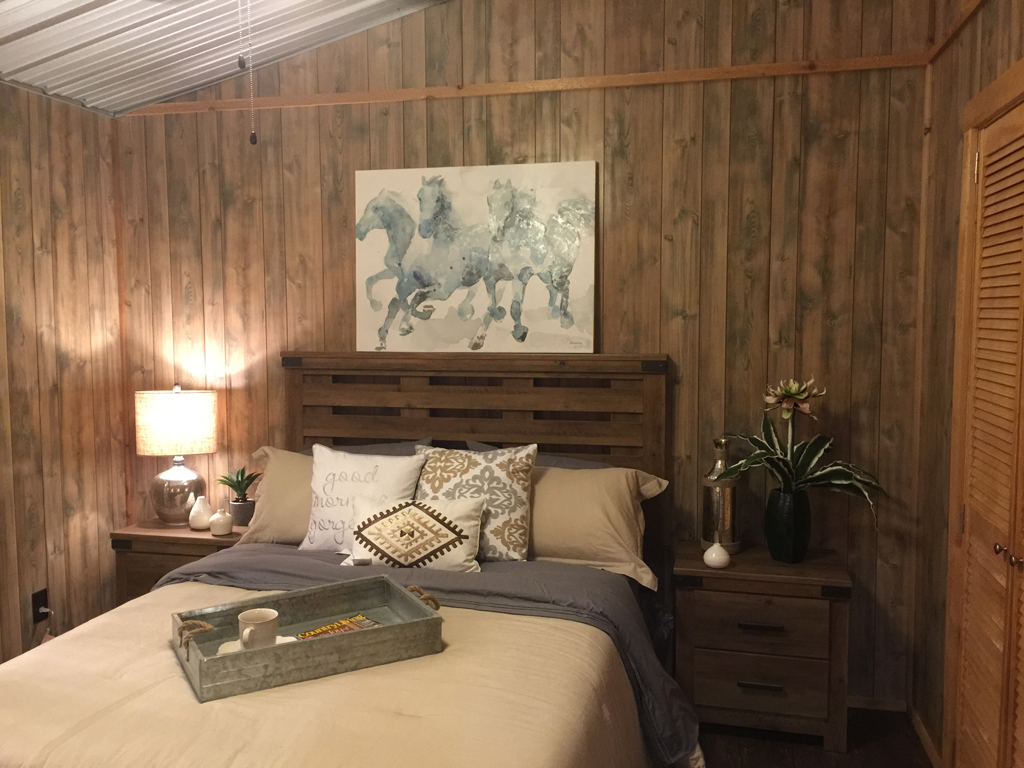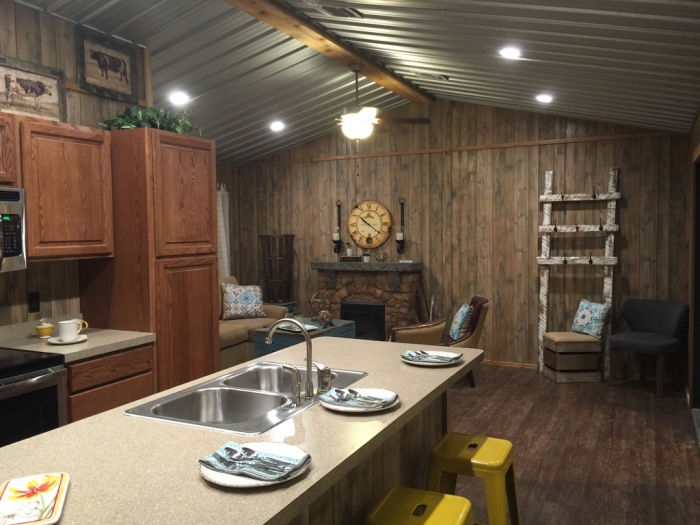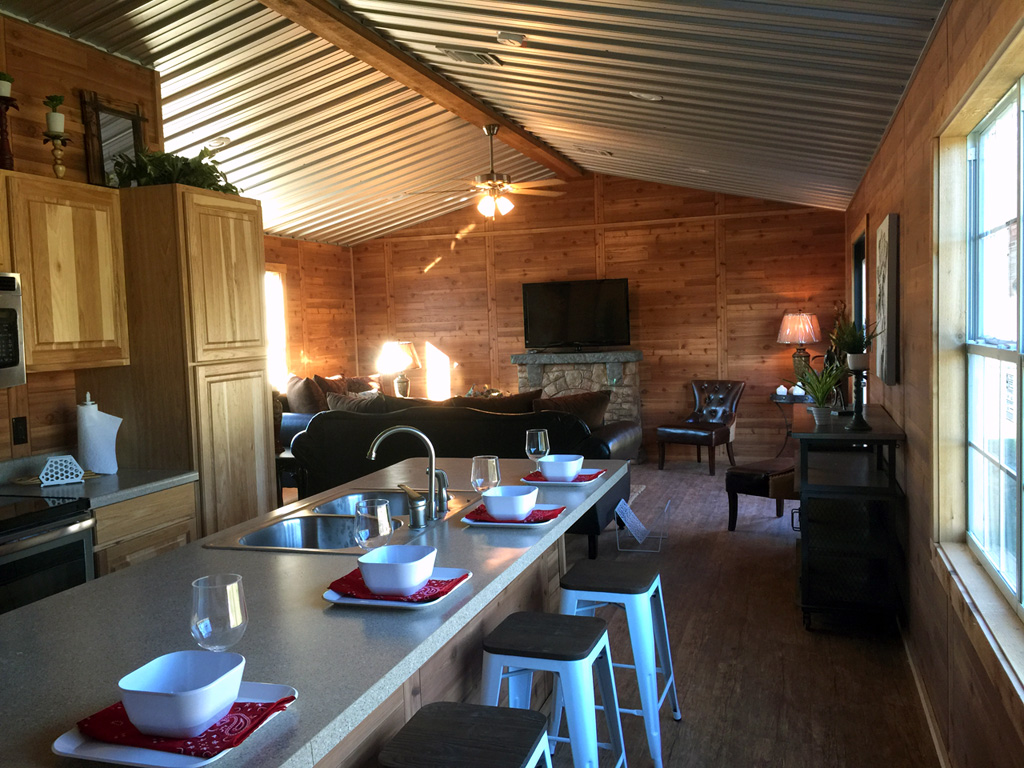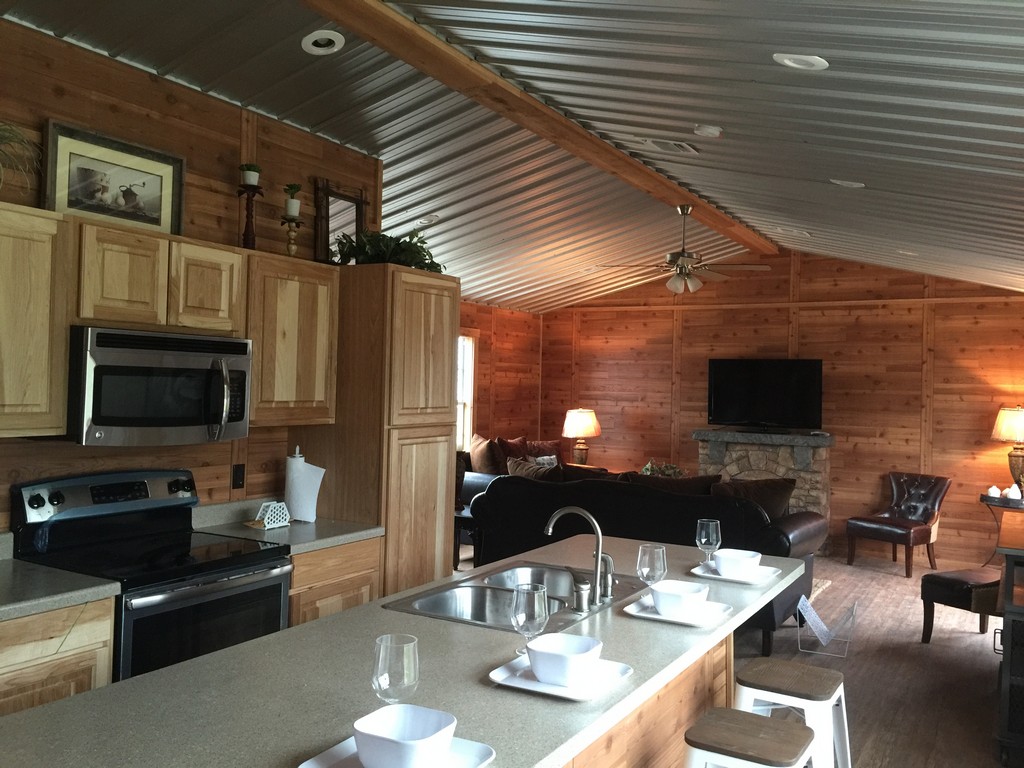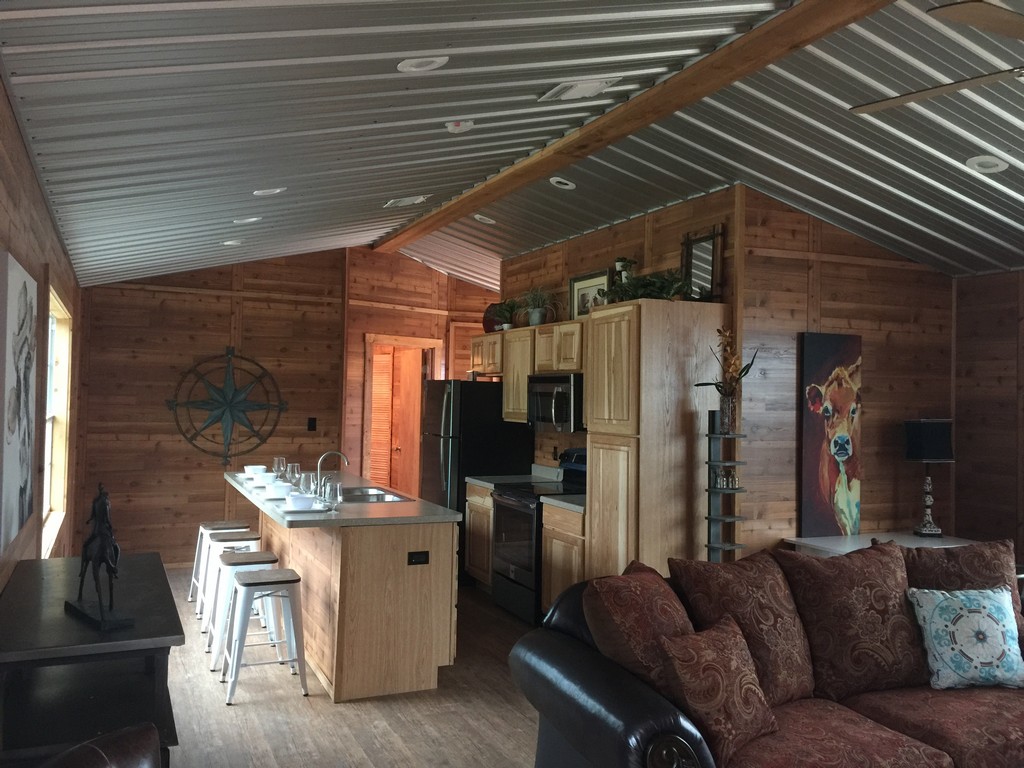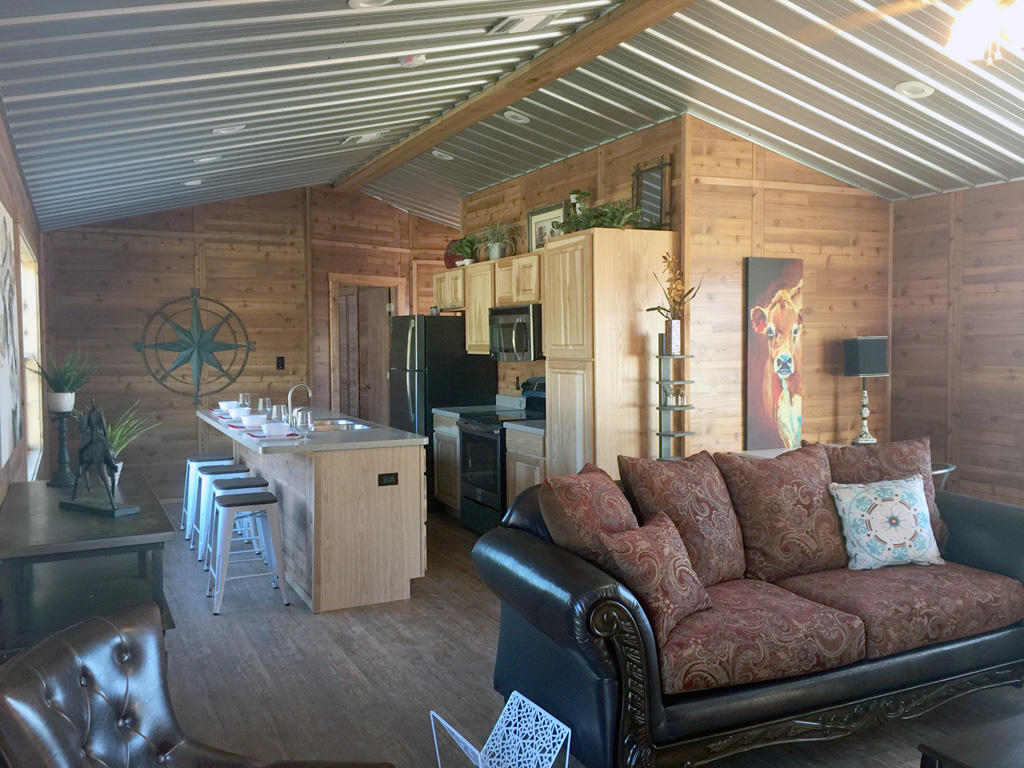 Looking for a cabin that truly fits the name? The Islander features one of the most beautiful kitchen islands you will find. Let the natural light beam through and light up your kitchen while you sit at the bar or cook your favorite meal. 18×44 (792 sq ft)
The Primrose is sheer beauty at its best! One of the simplest floor plans for easy living. 18×36 (648 sq ft)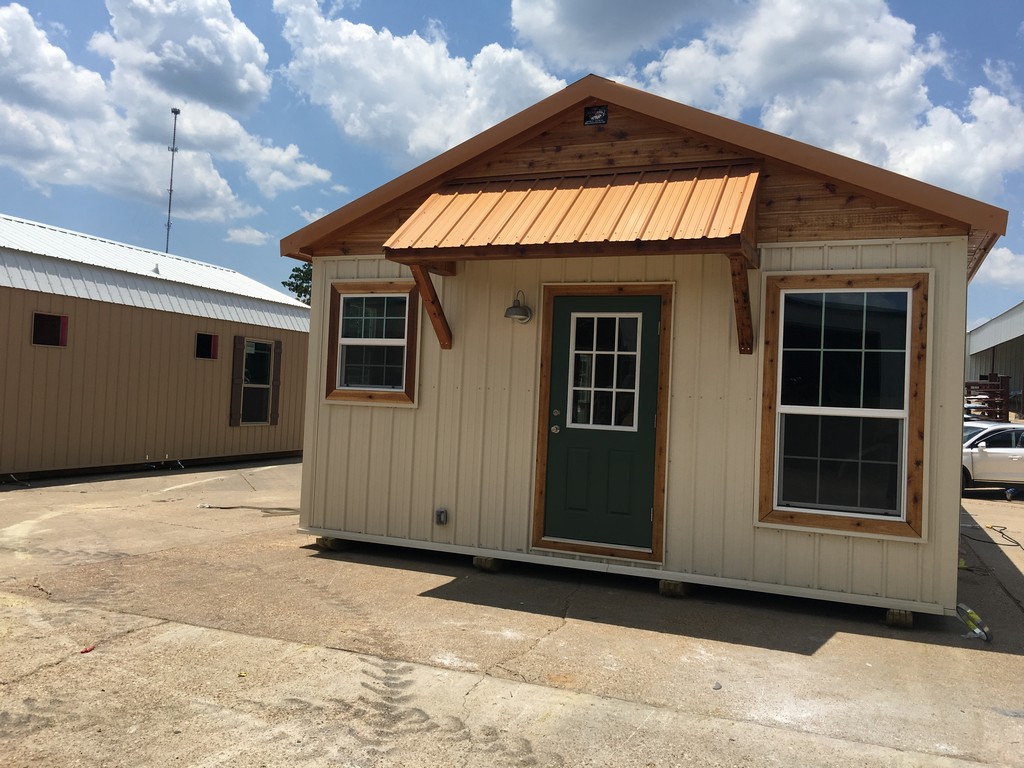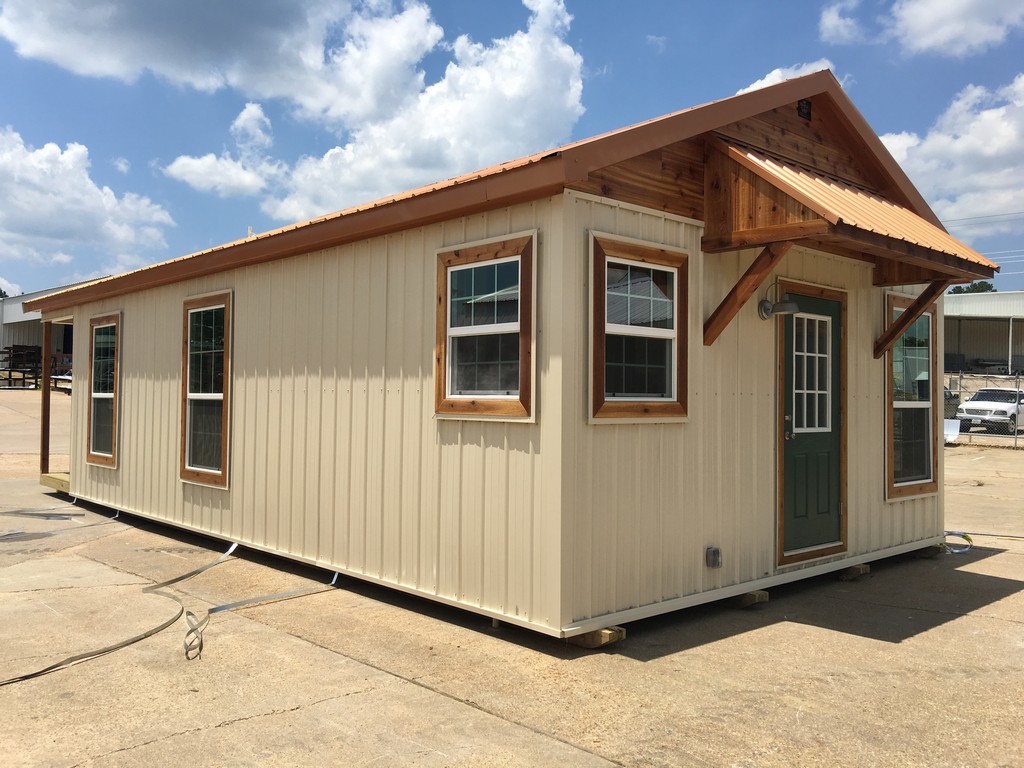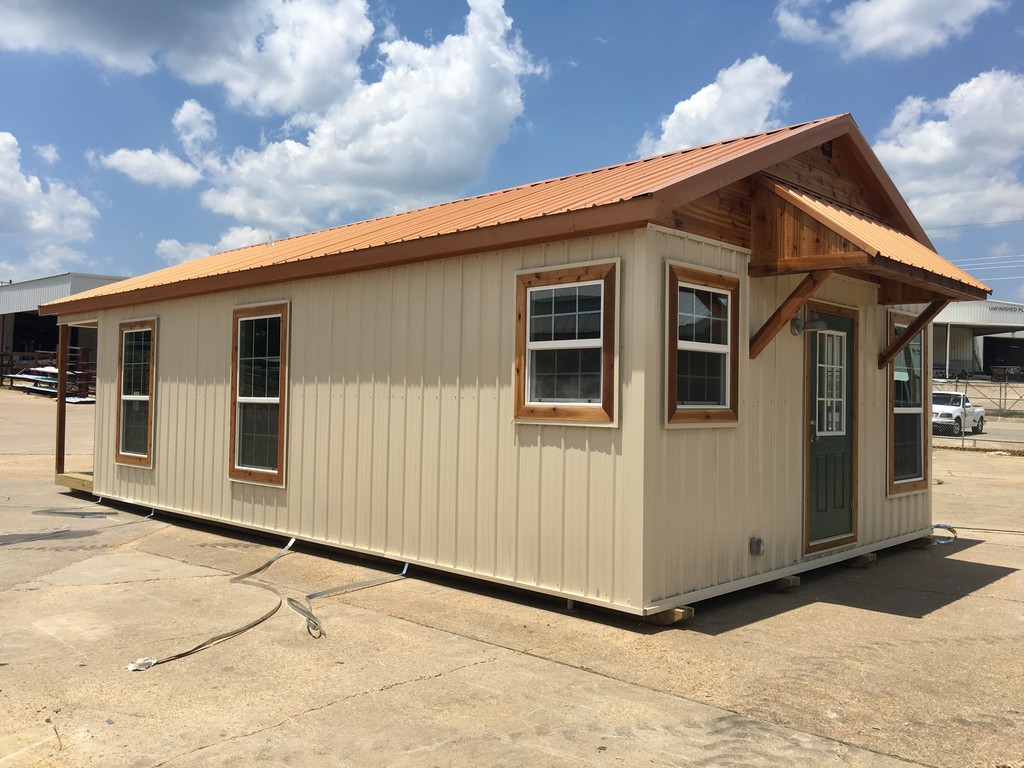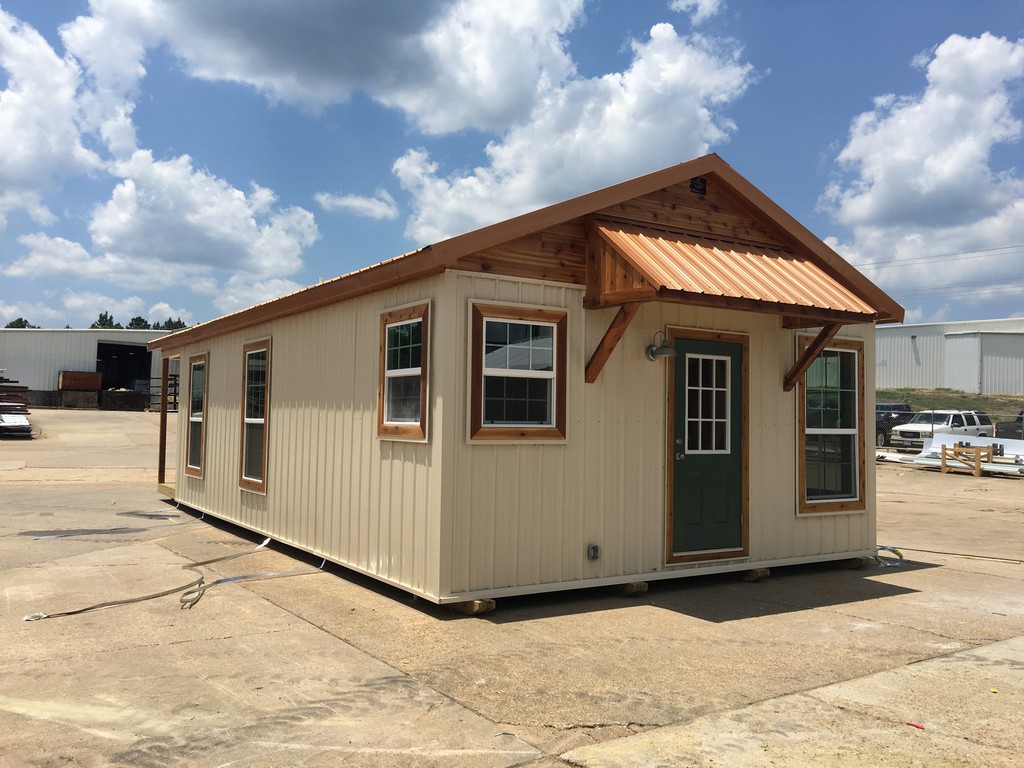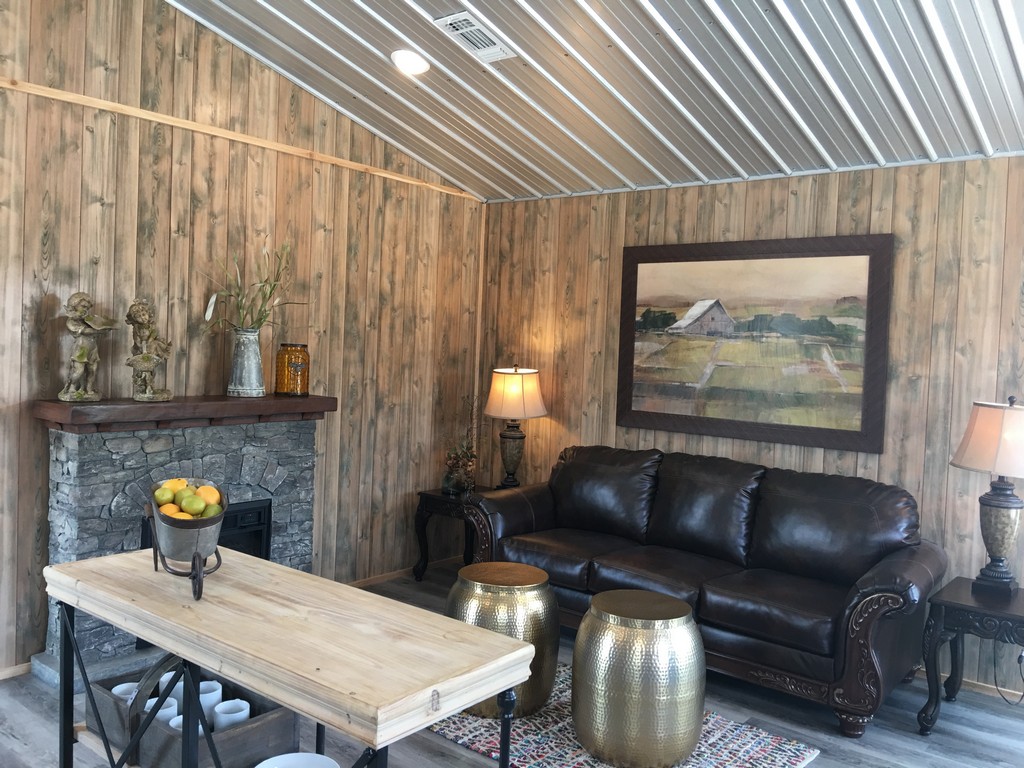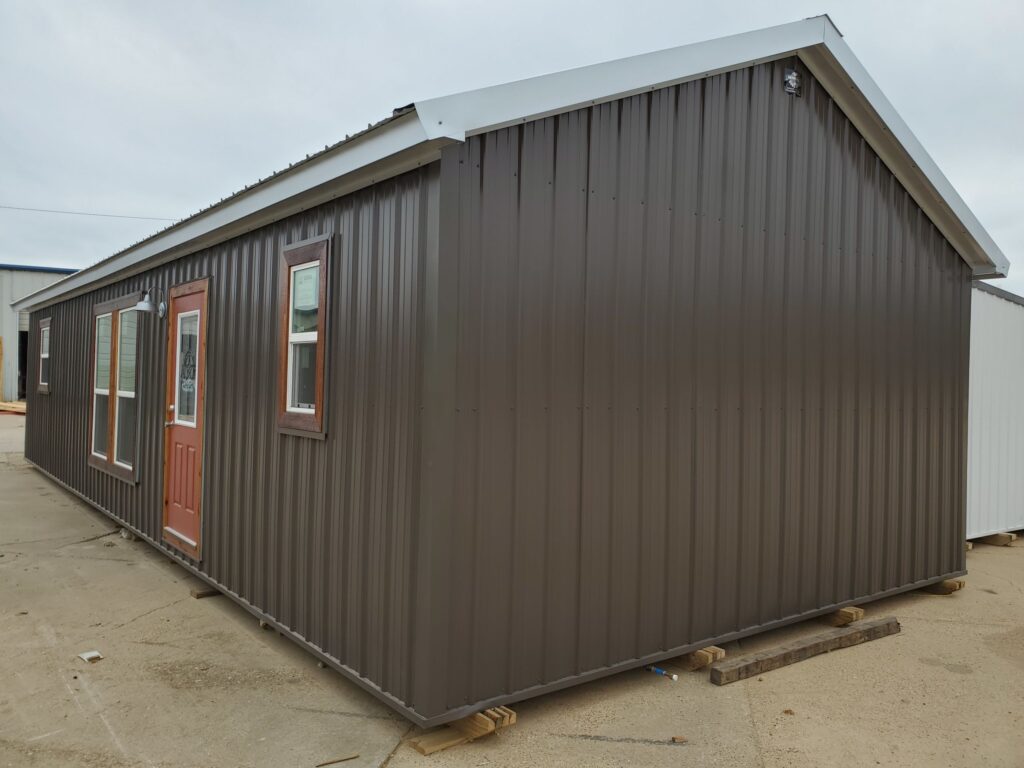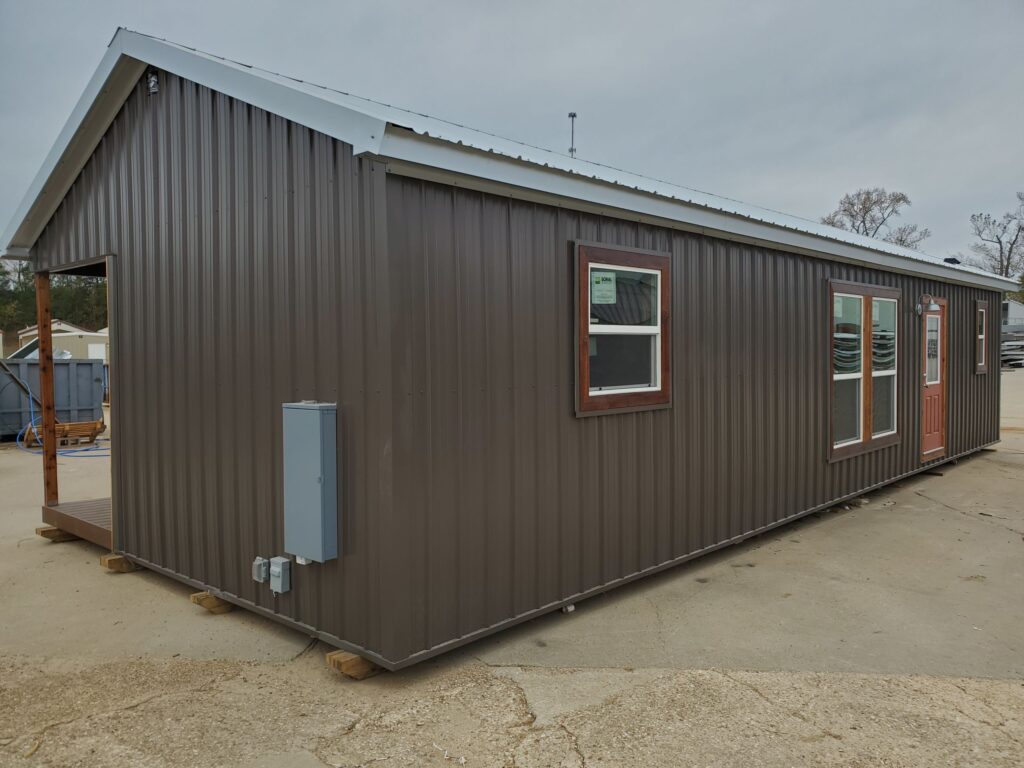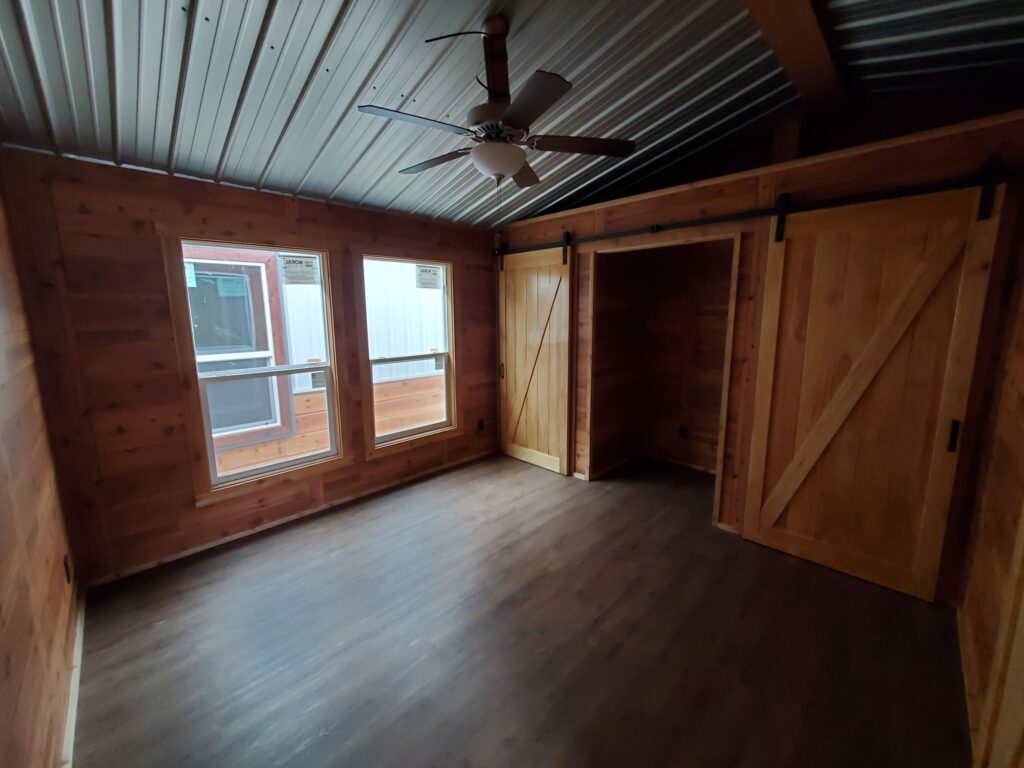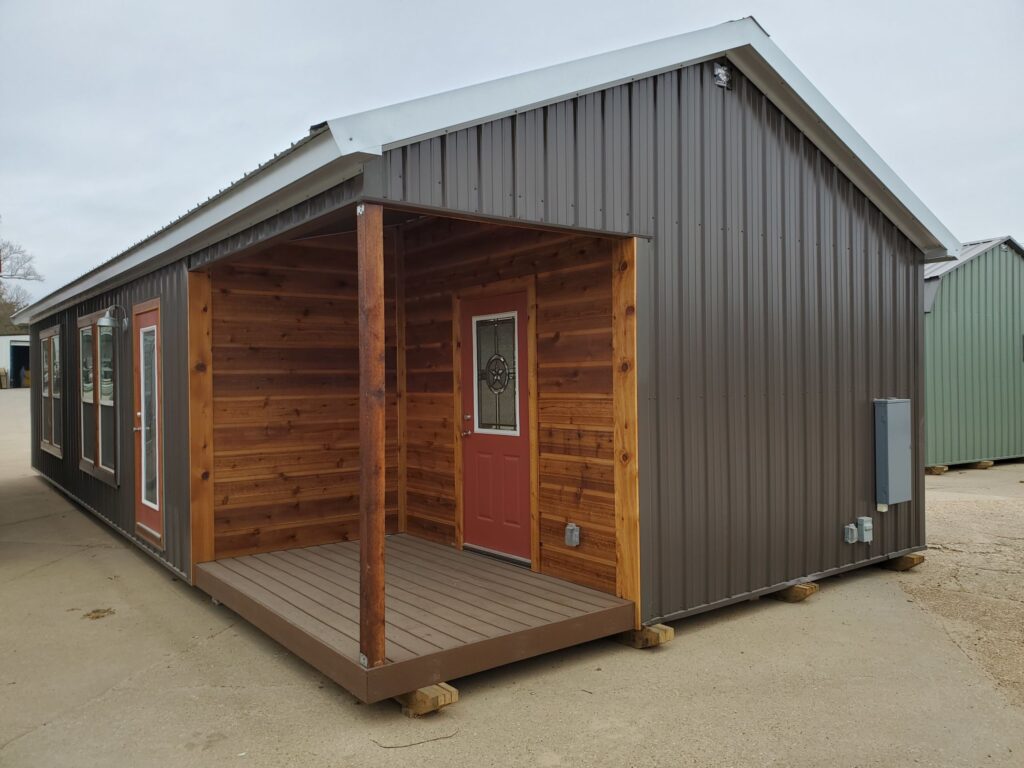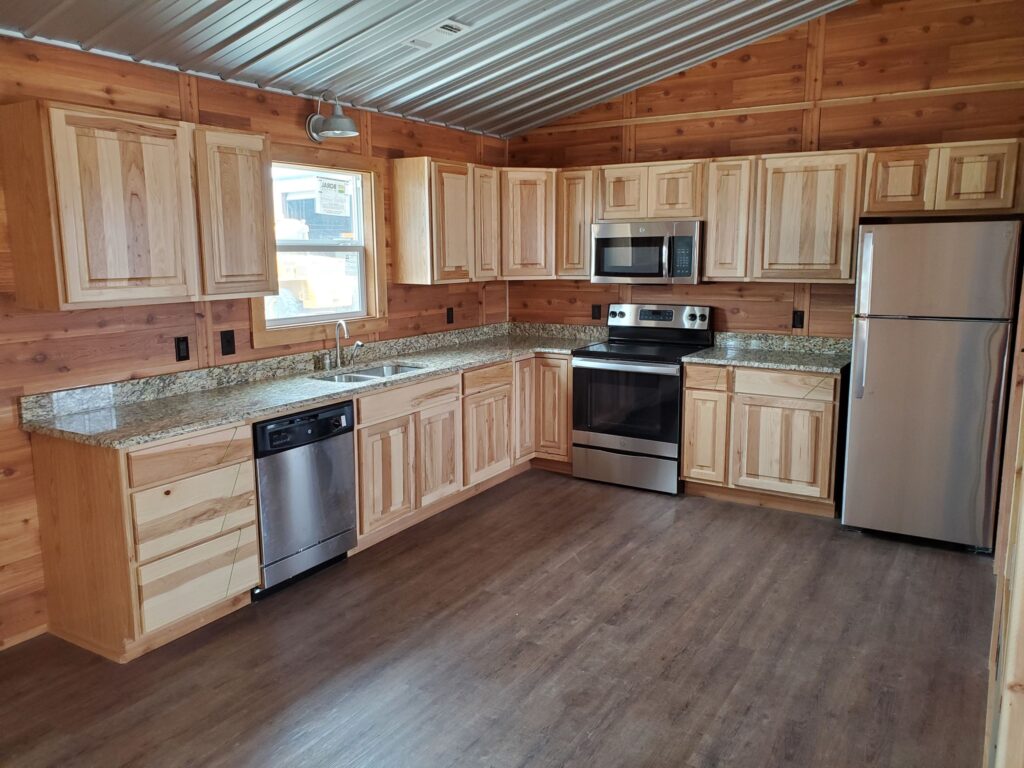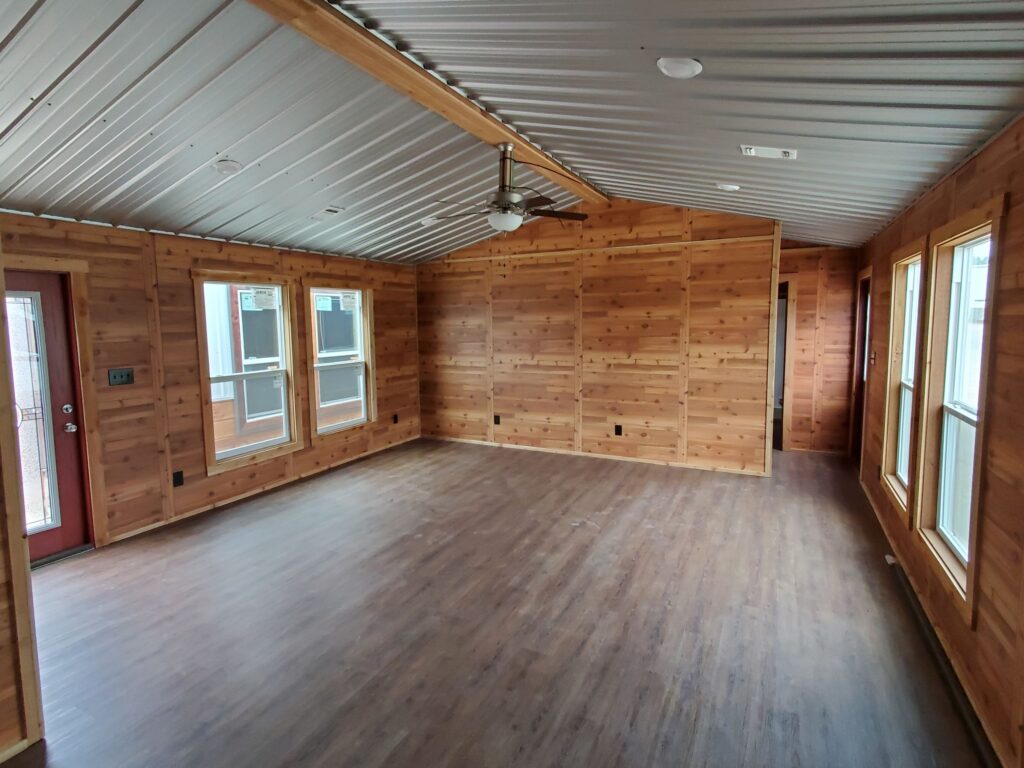 YeeeHawww! Get those doggies movin as we are closing in on this floor plan called the "Rodeo"! 18×44 (792 sq ft) of pure enjoyment!
Imagine being in the woods under the constellation in this cute little cabin called "Star". 16×40 (640 sq ft) of awesomeness!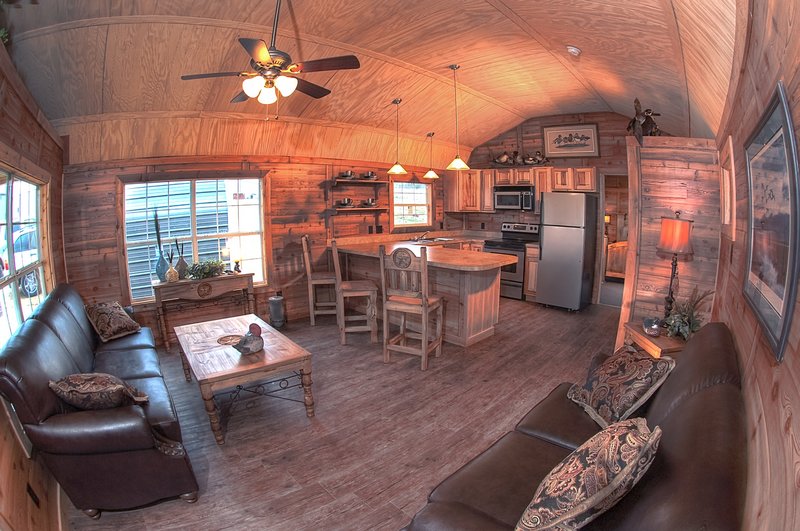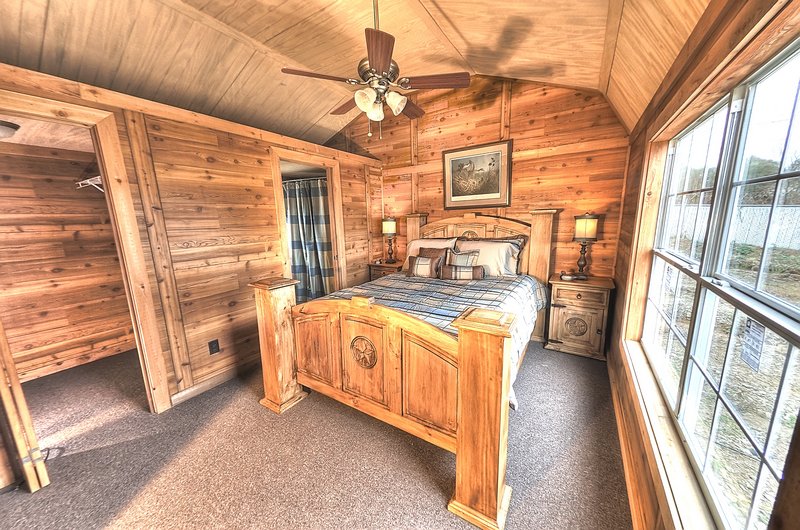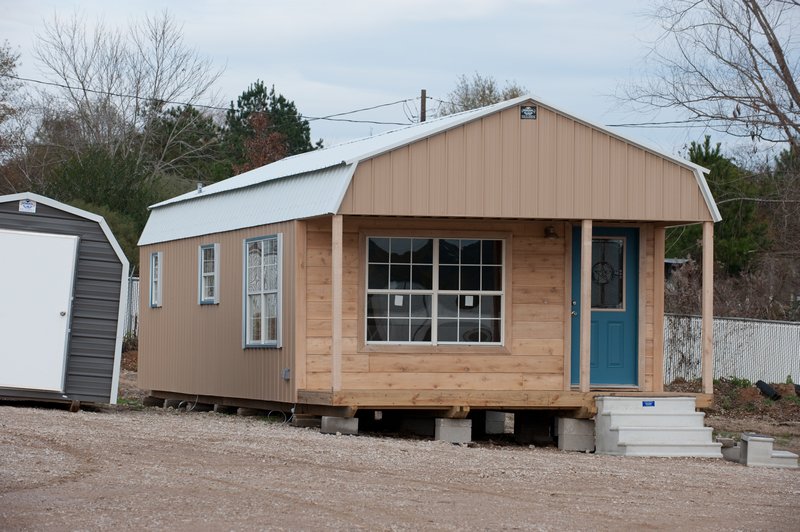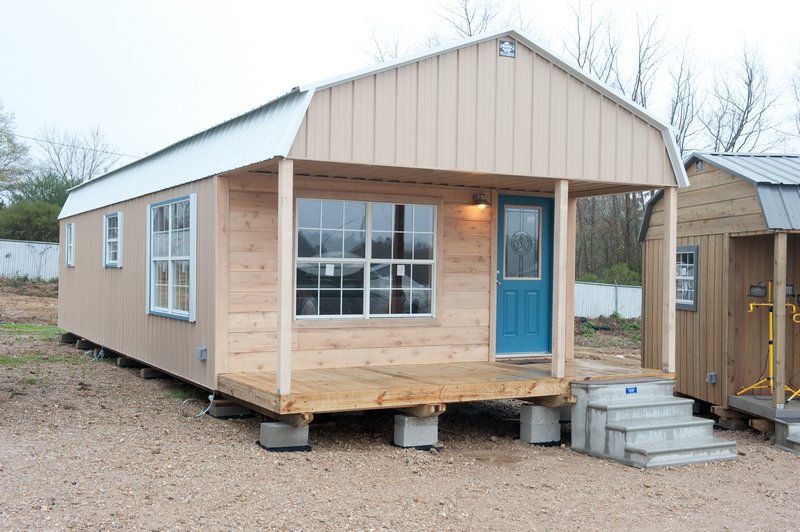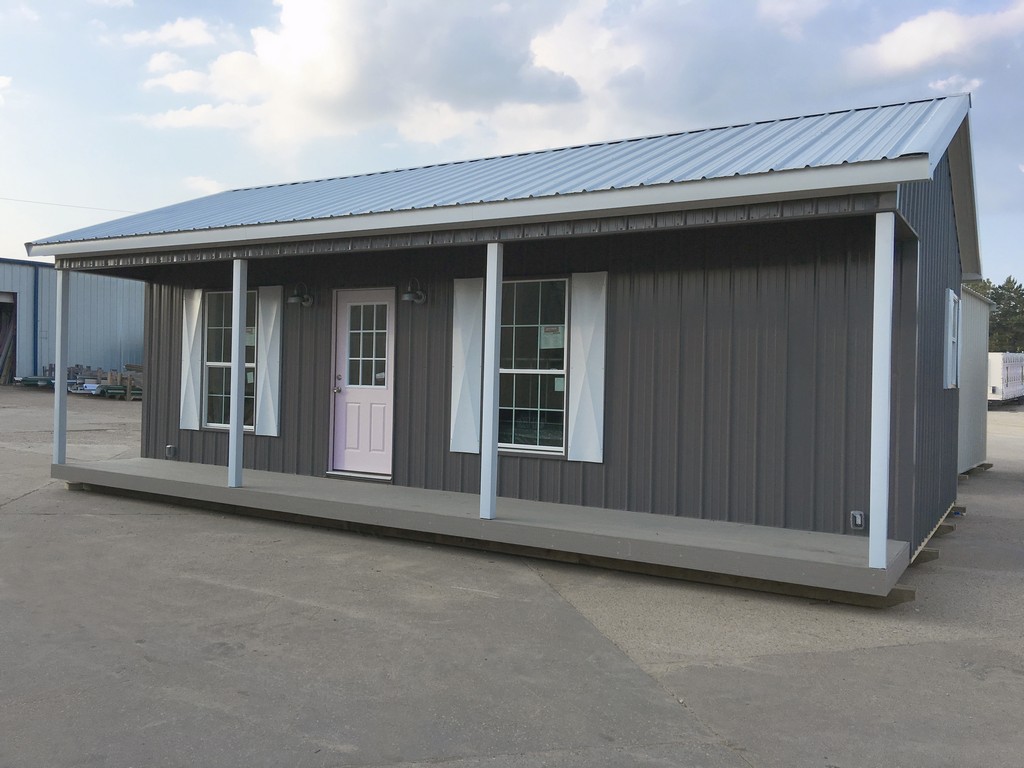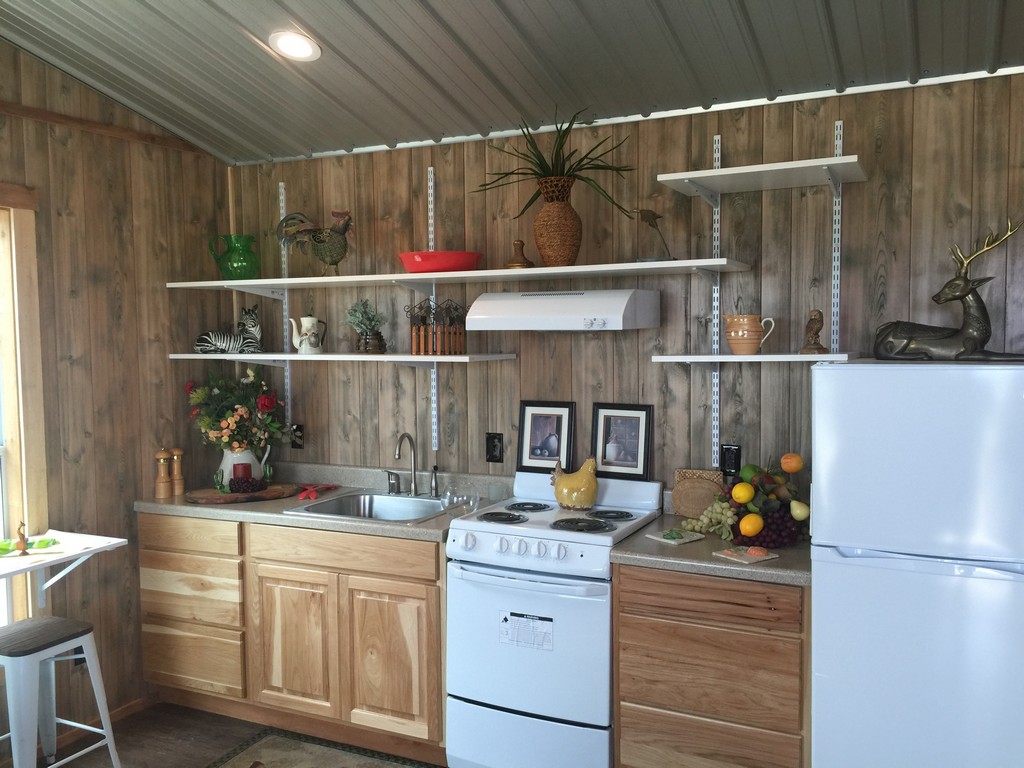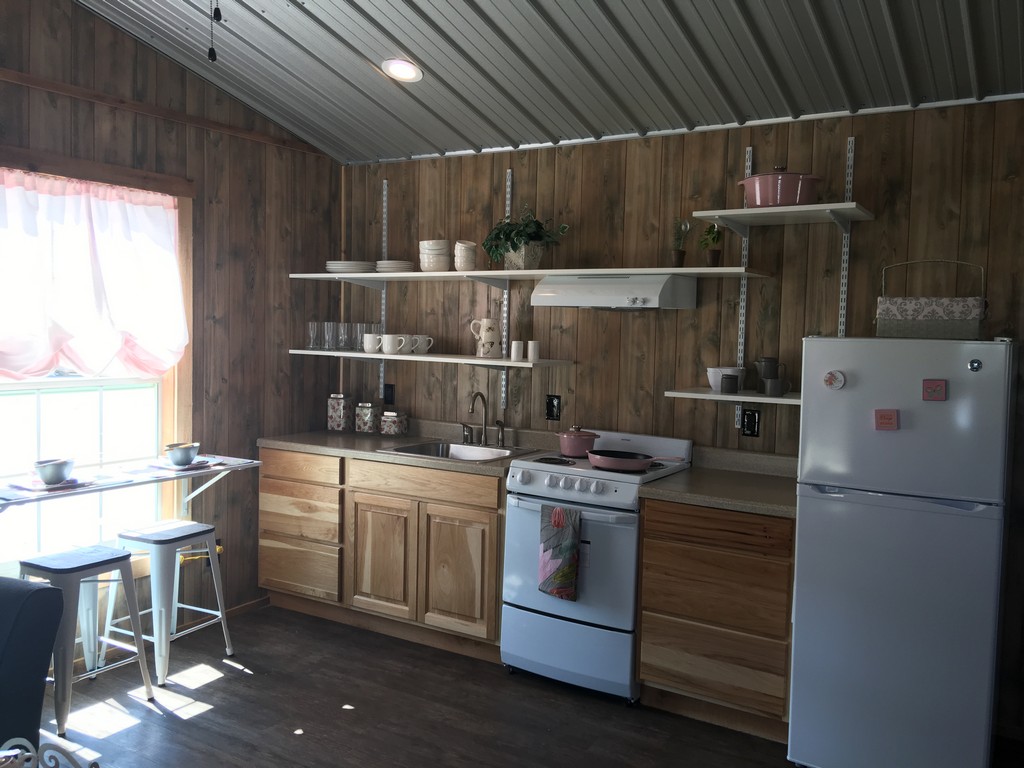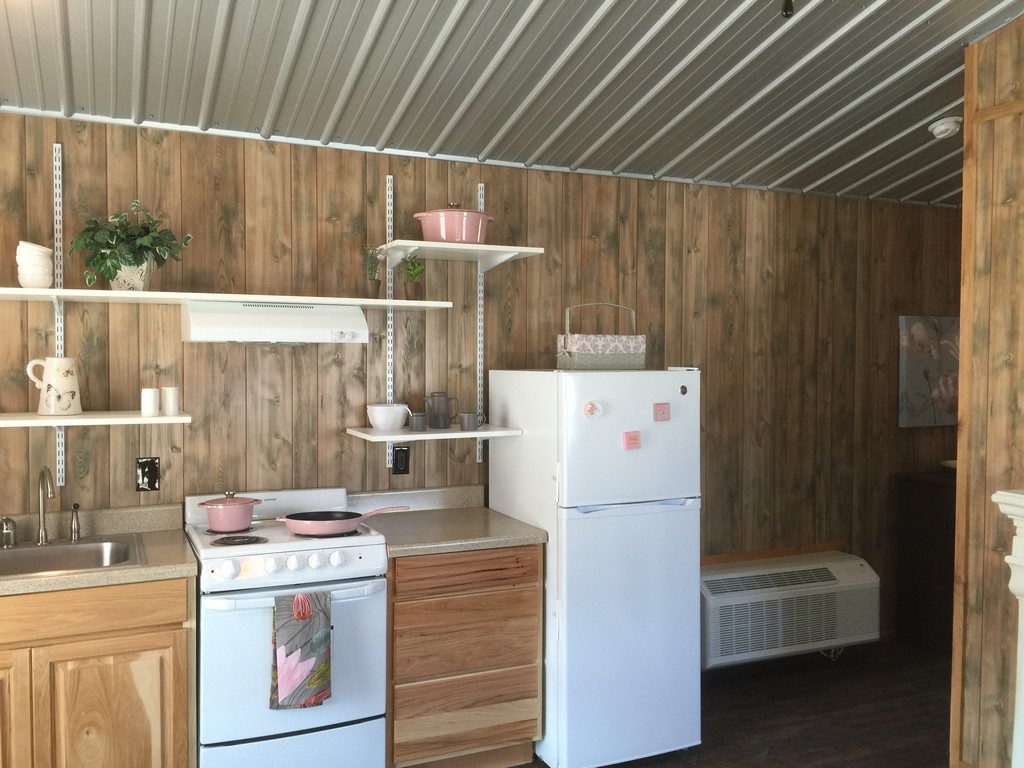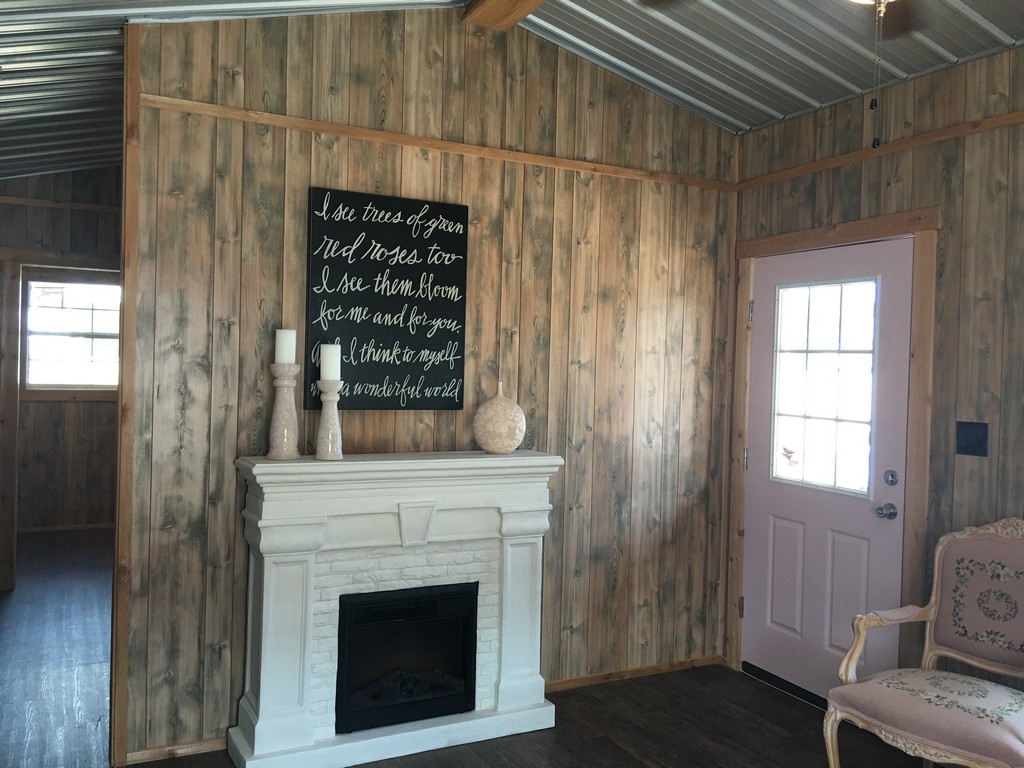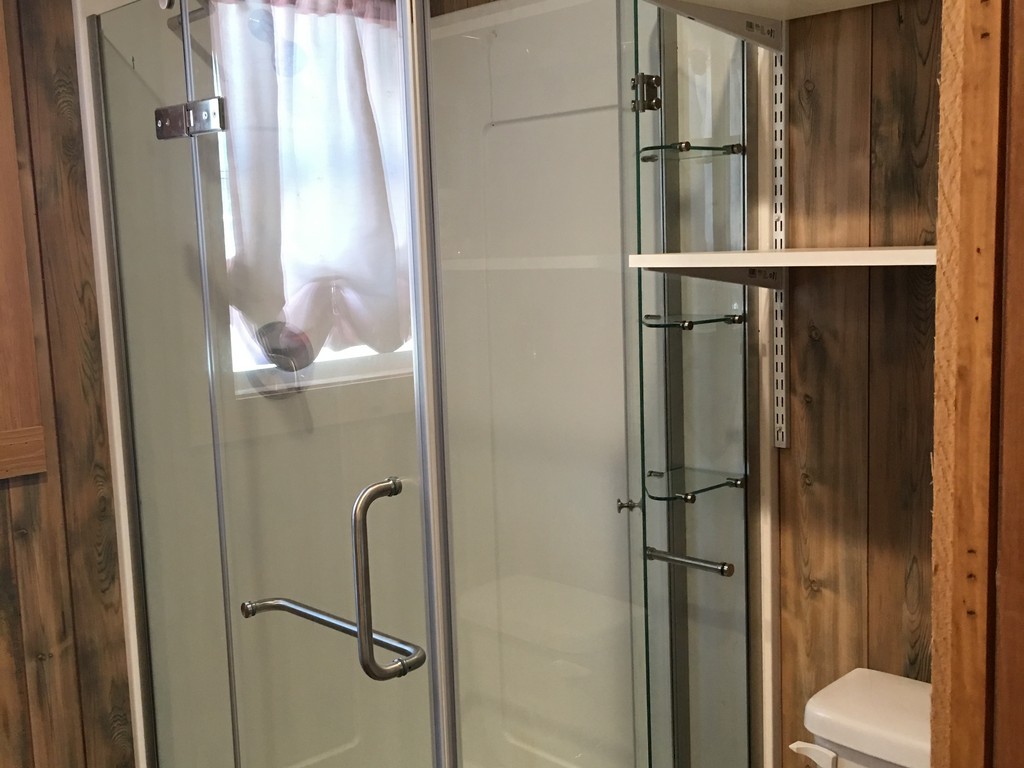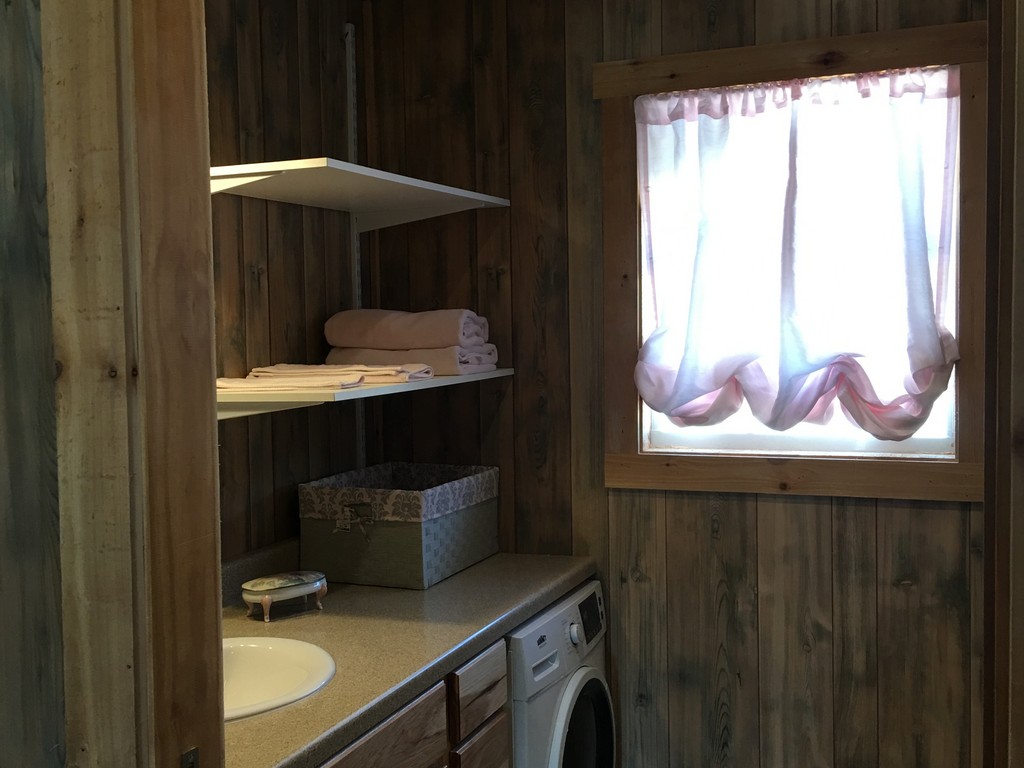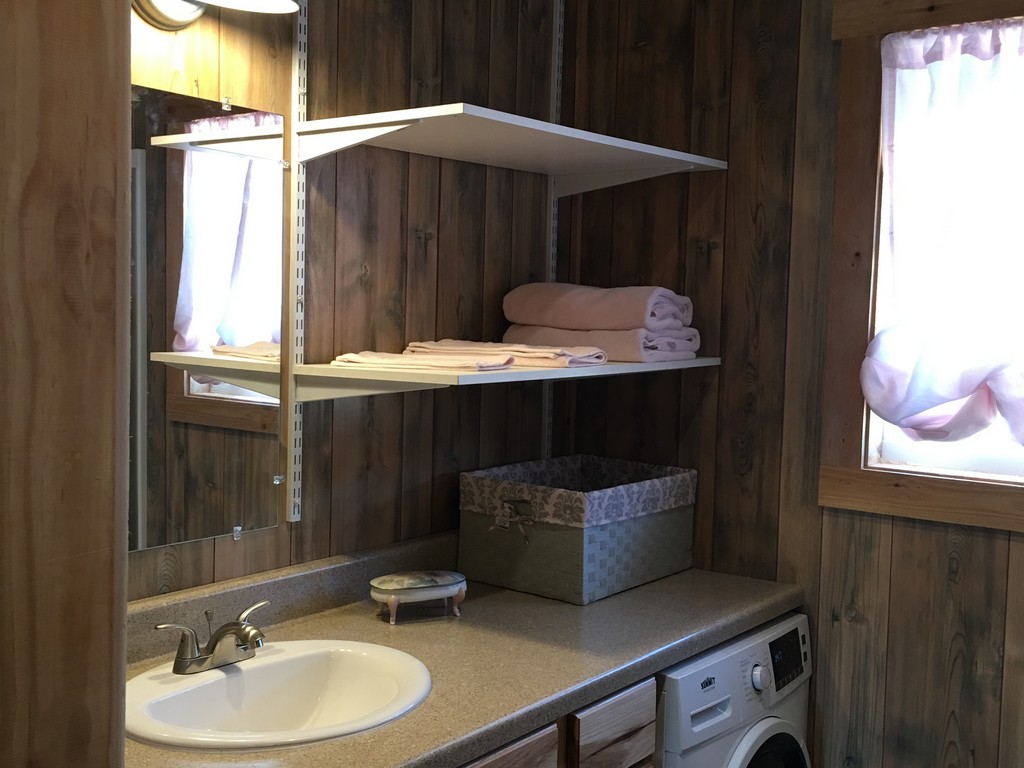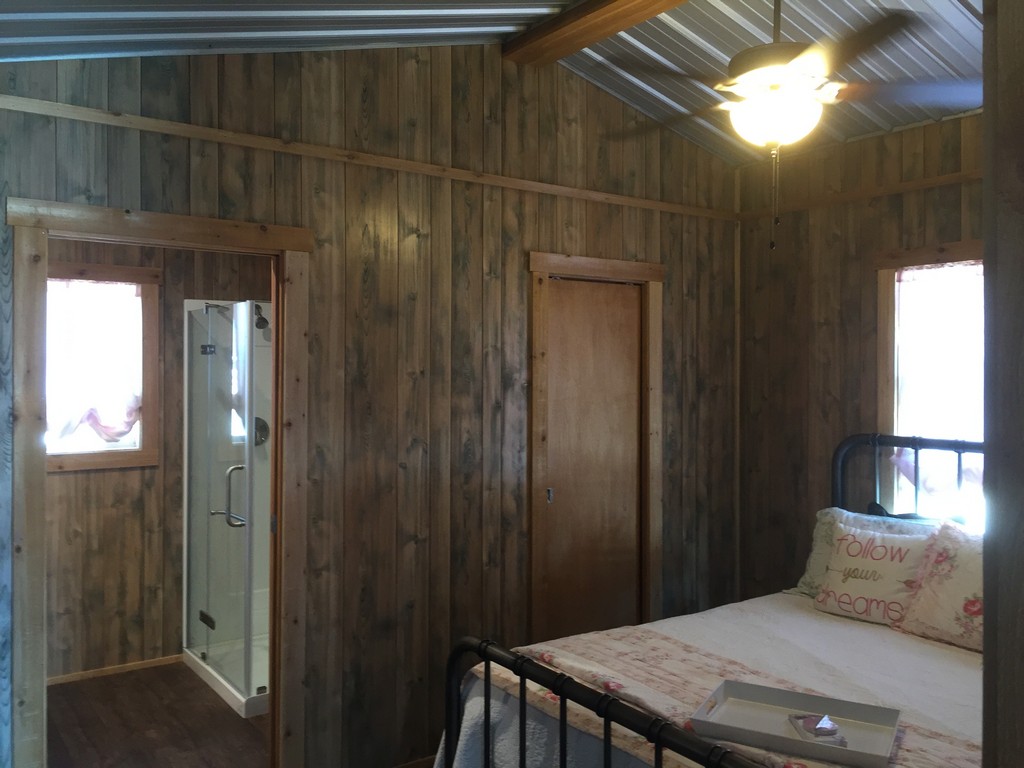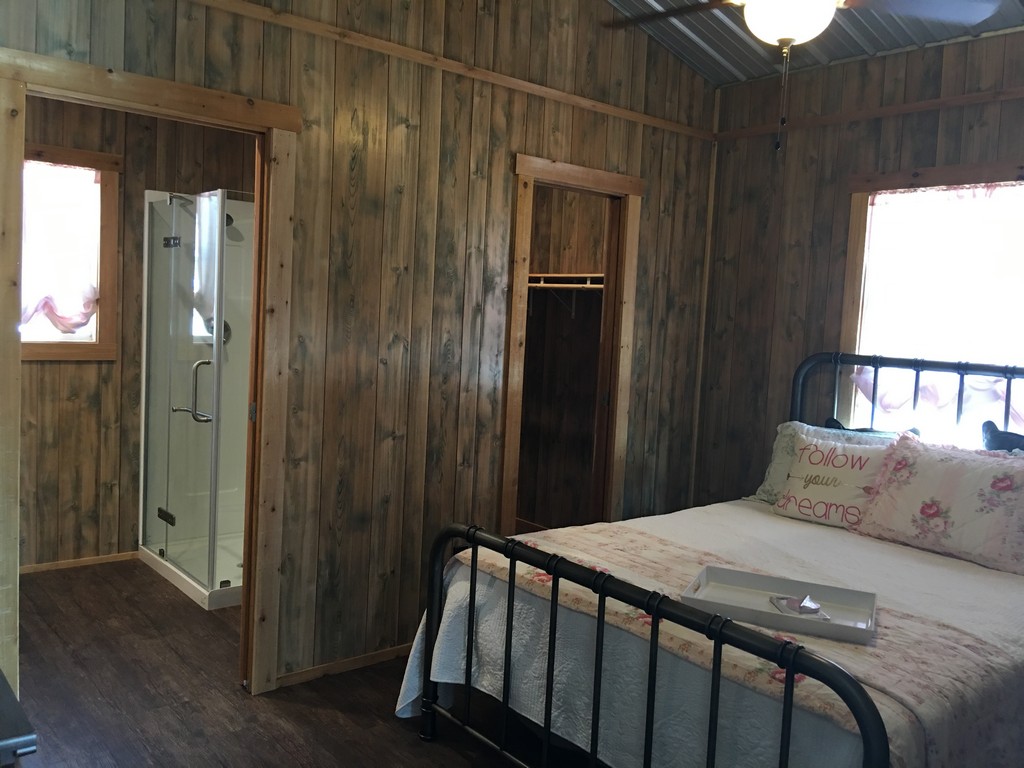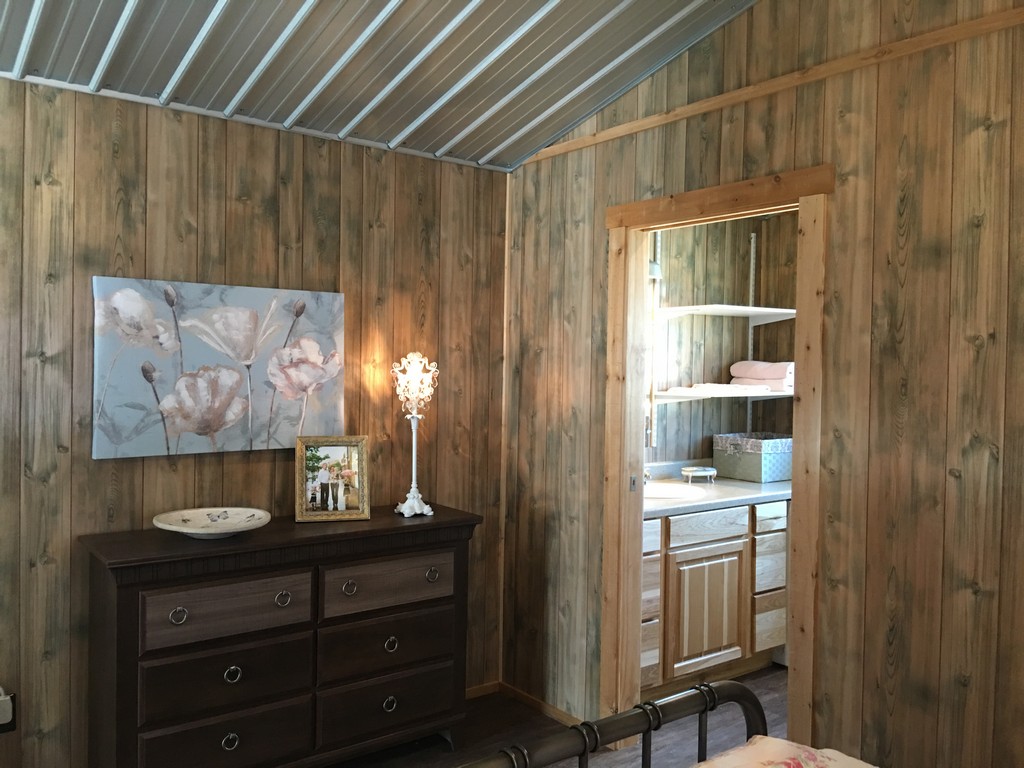 We love what this customer did in her design of a Veranda. Isn't this just darlin'? We can build you one just like it, or make your changes and color scheme to how you see fit. 18×30 (540 sq ft)
The Water's Edge best attribute is the windows in the living area. It opens the cabin up for a wonderful view of anything you would like. With the open concept floor plan, there is plenty of room to move about and enjoy your view. 18×40 (720 sq ft)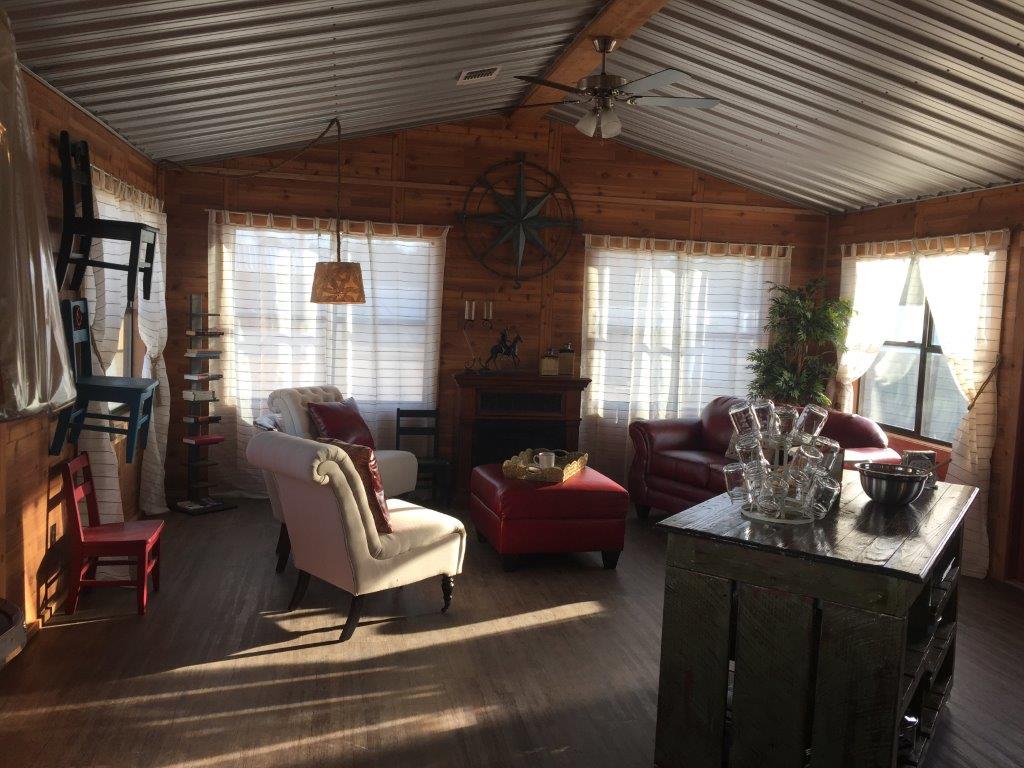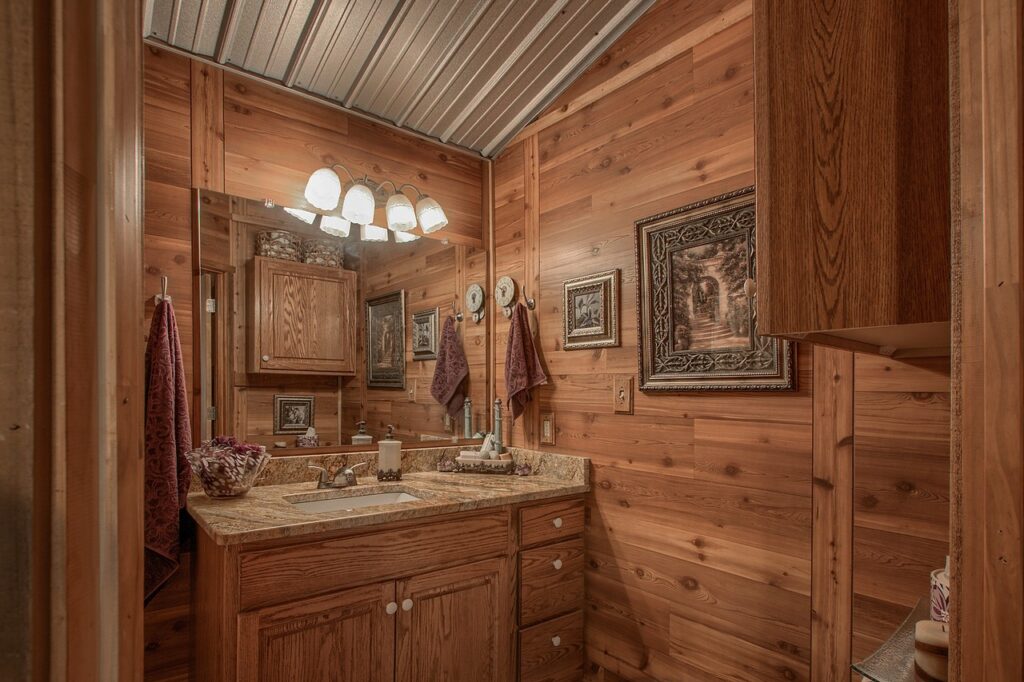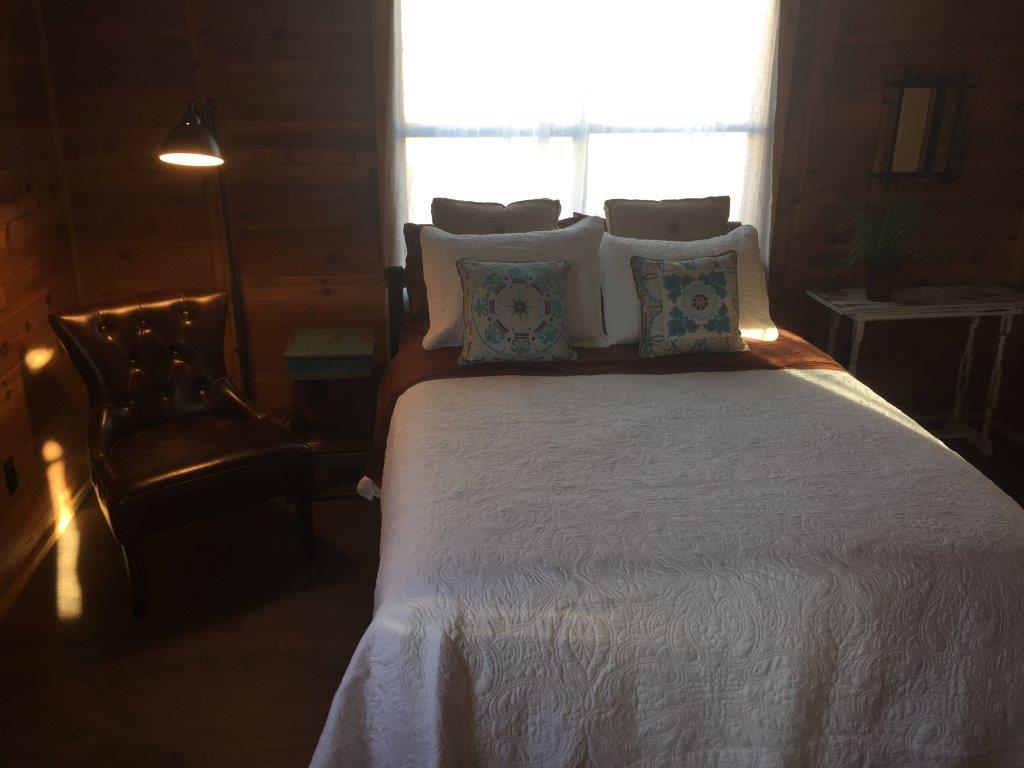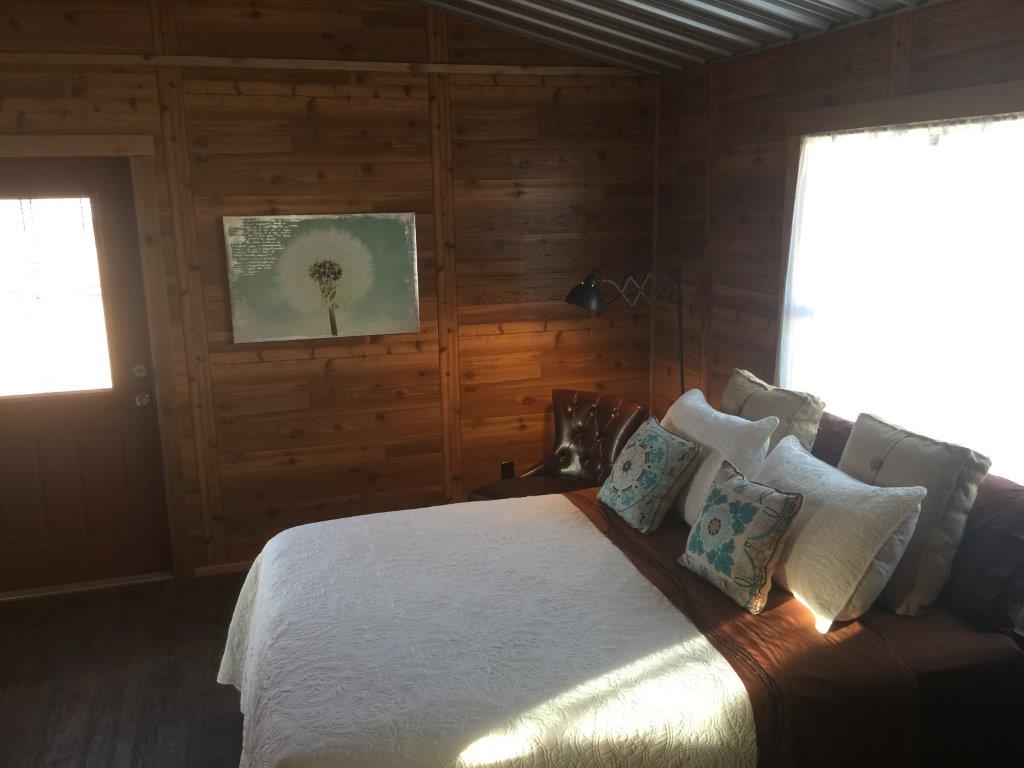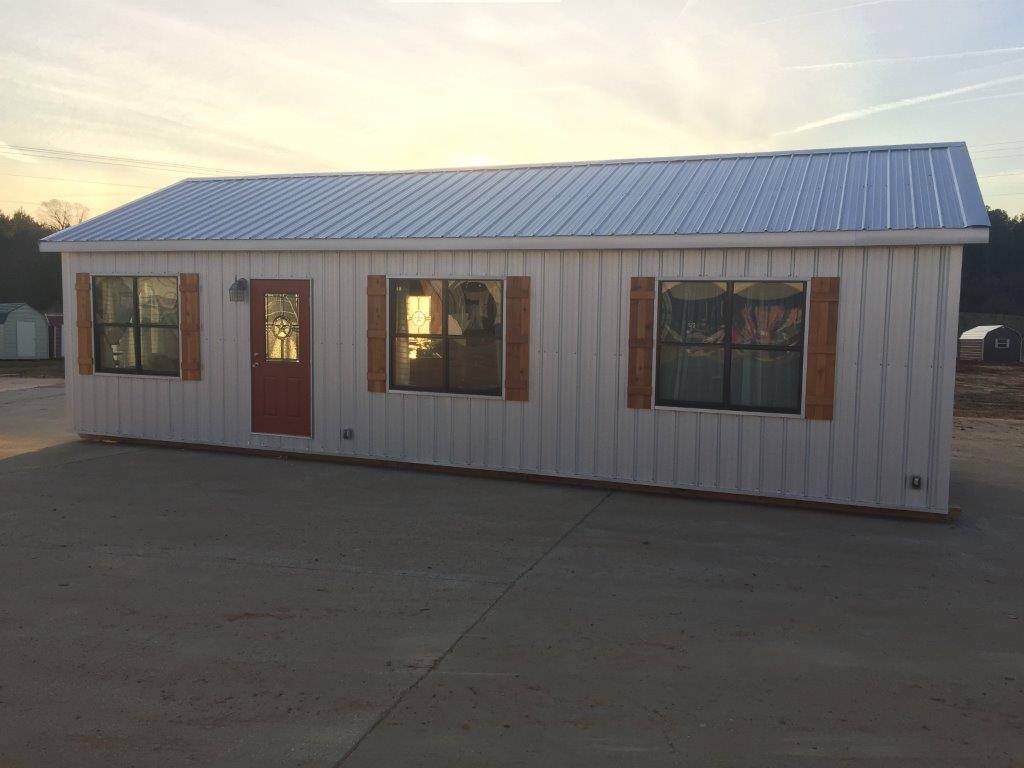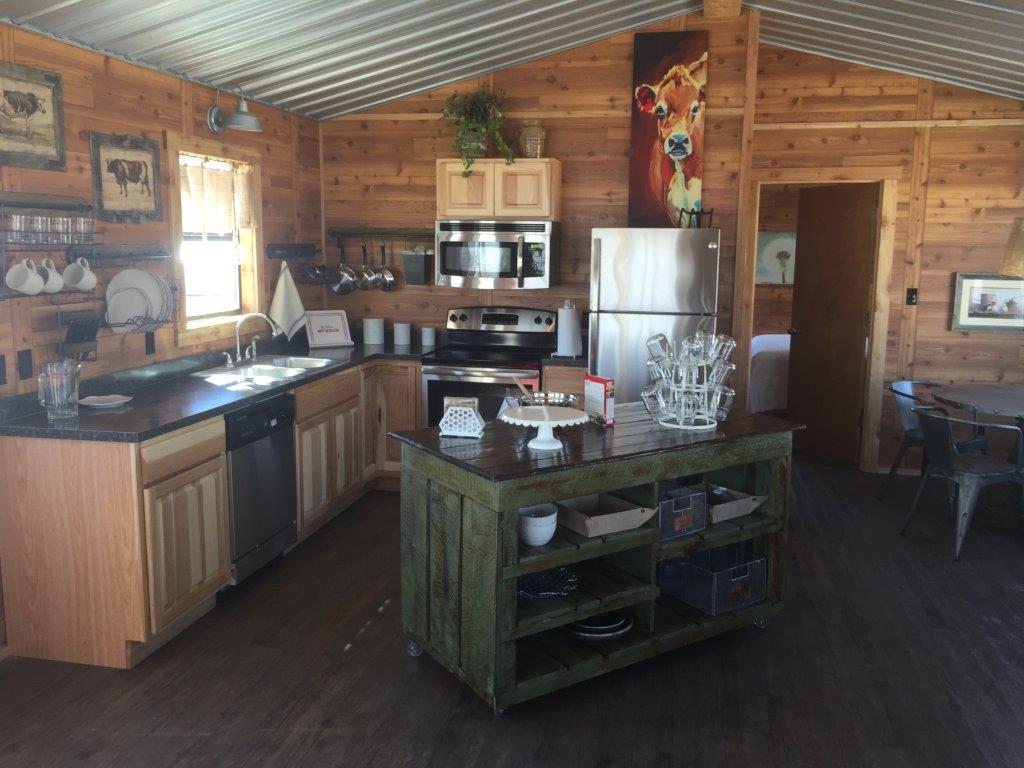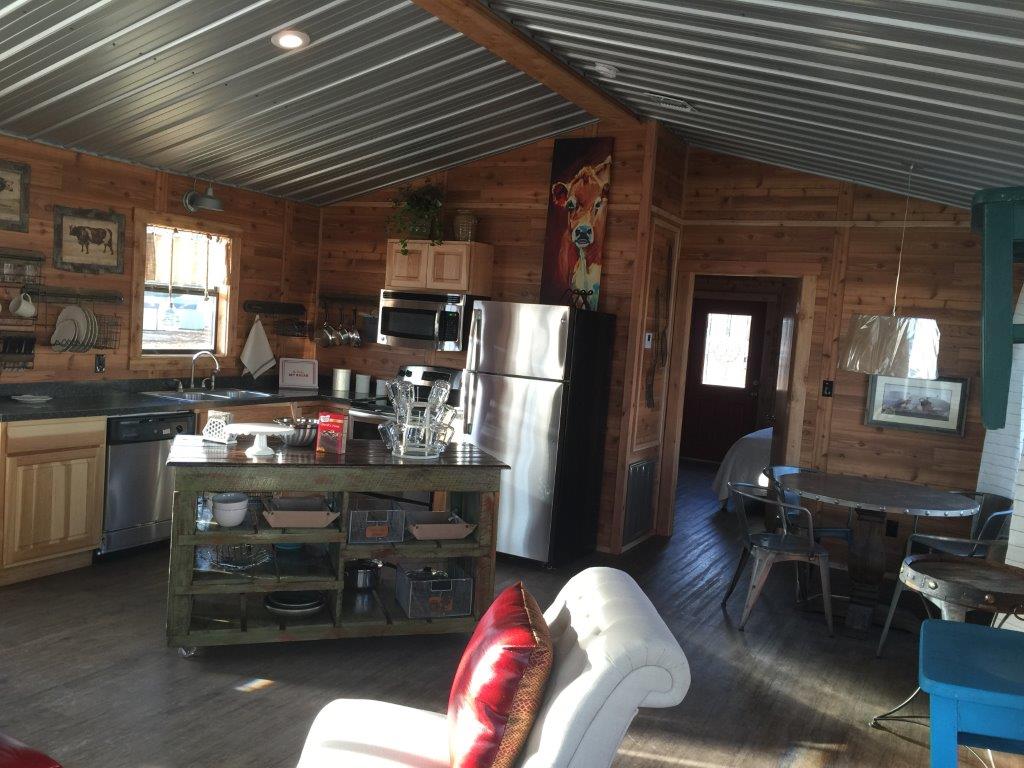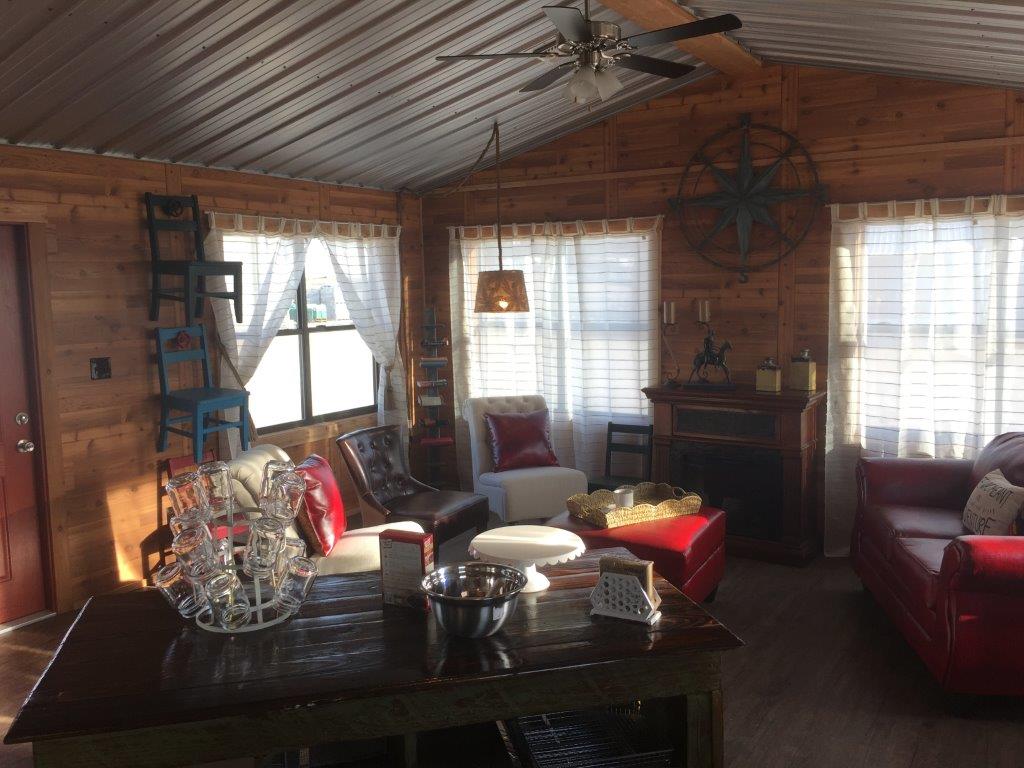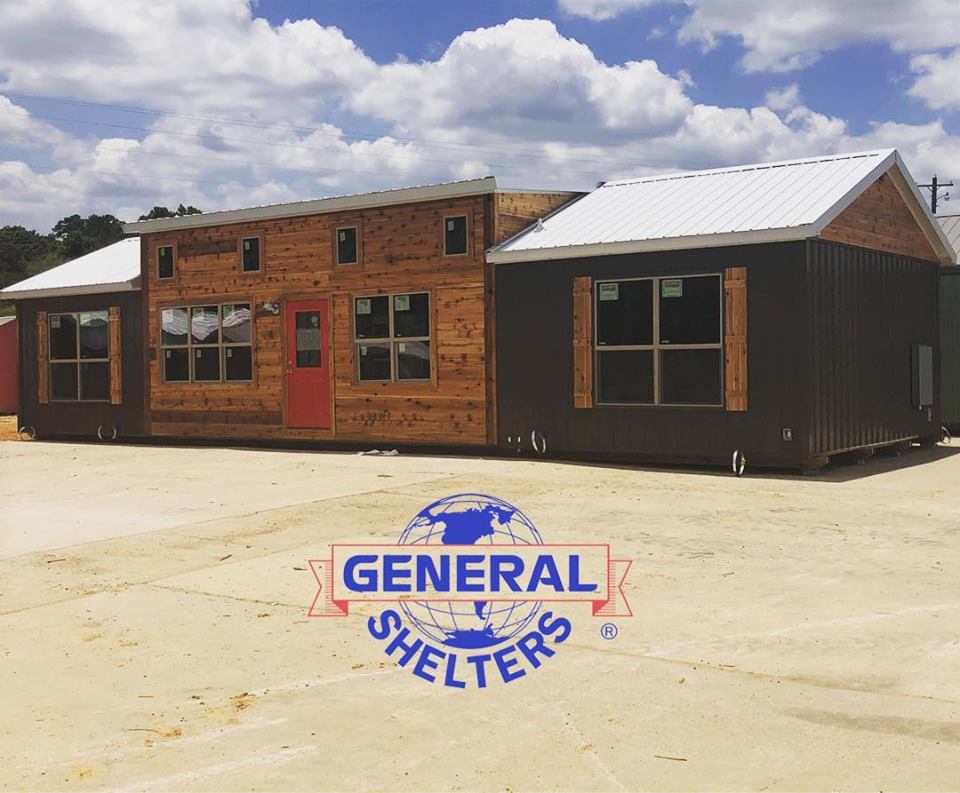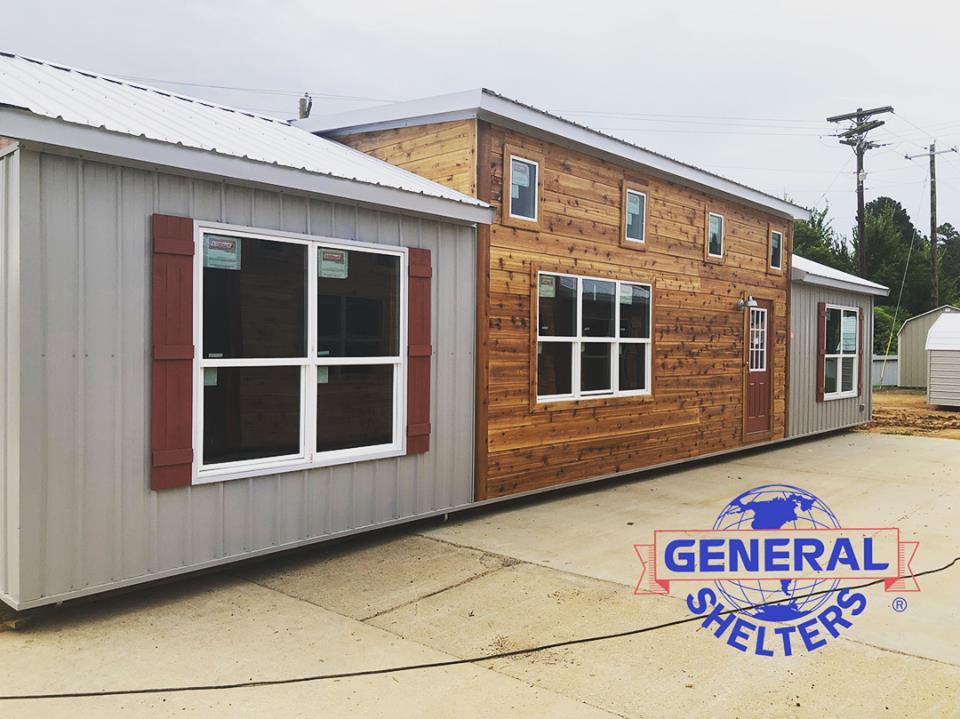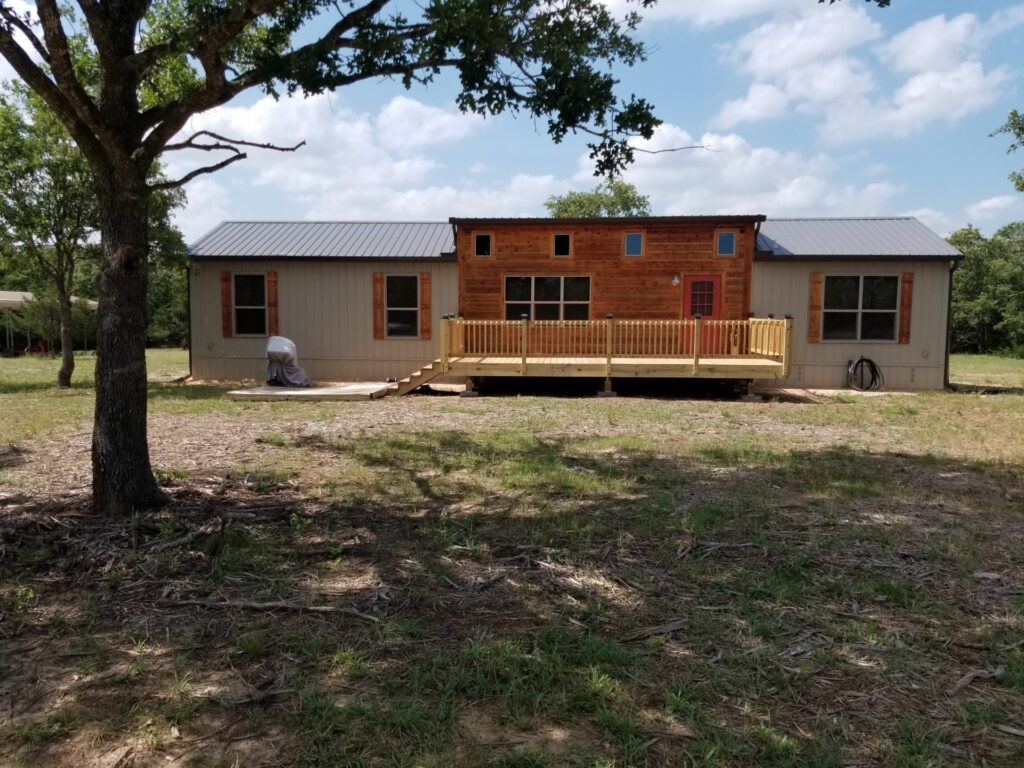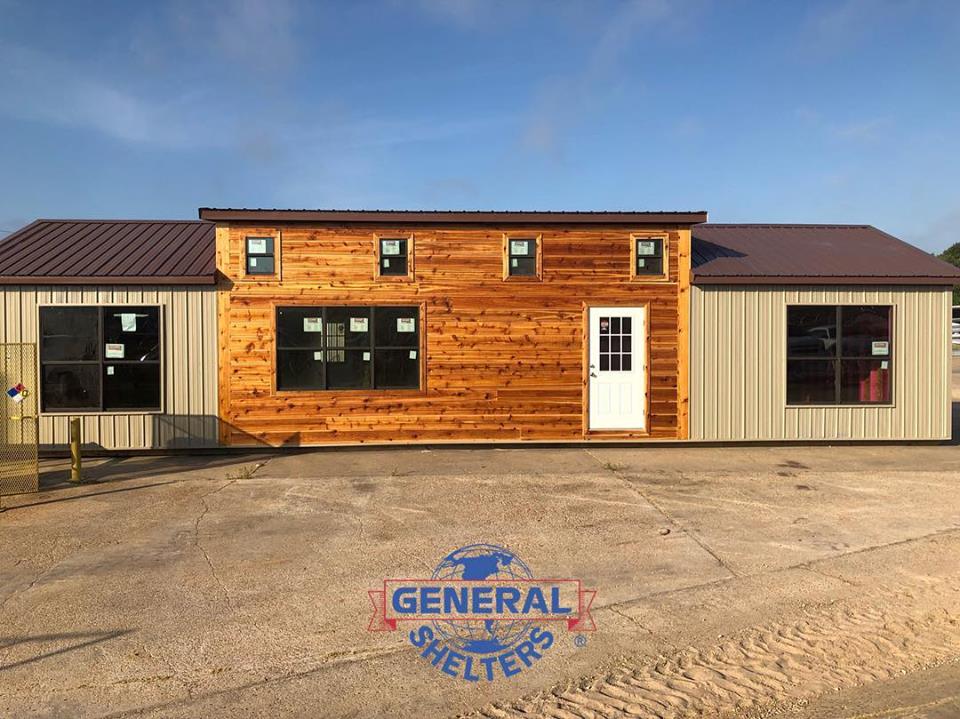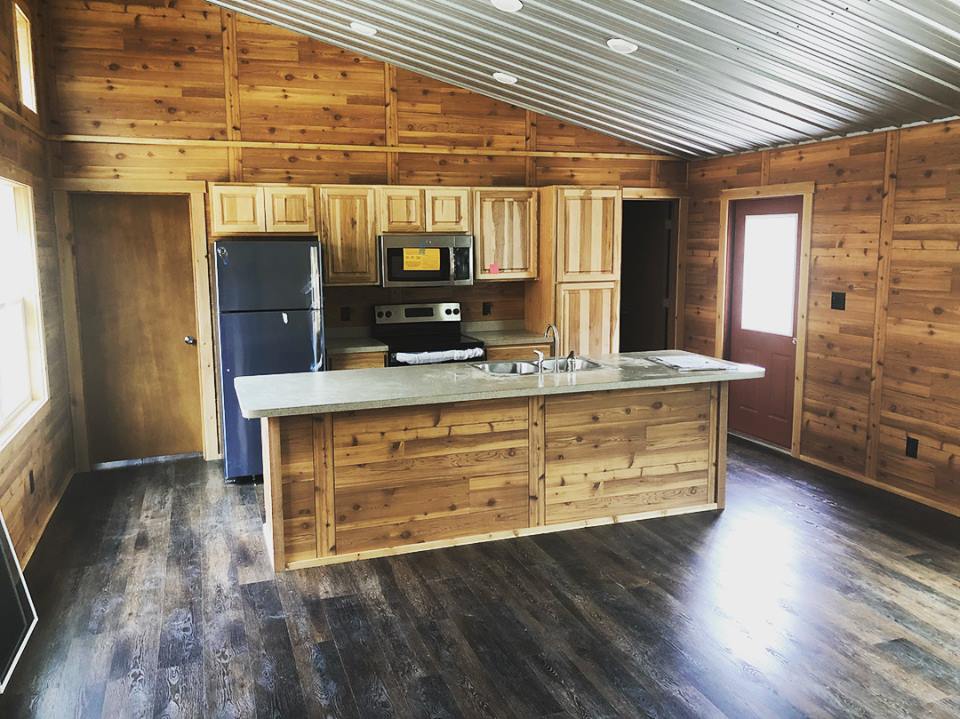 Here you see it for yourself the design of the fantastic and popular Cedar View as a two bedroom. With Cedar facing on the front of this cabin, you can never go wrong. 18×52 (936 sq ft)
Walk into a whole new aspect of a home when you enter the Dream Catcher II. Equipped with two bedrooms, 2 bathrooms, this one deserves more recognition. Includes an office/craft/play room area off of one bedroom. 18×64 (1,152 sq ft)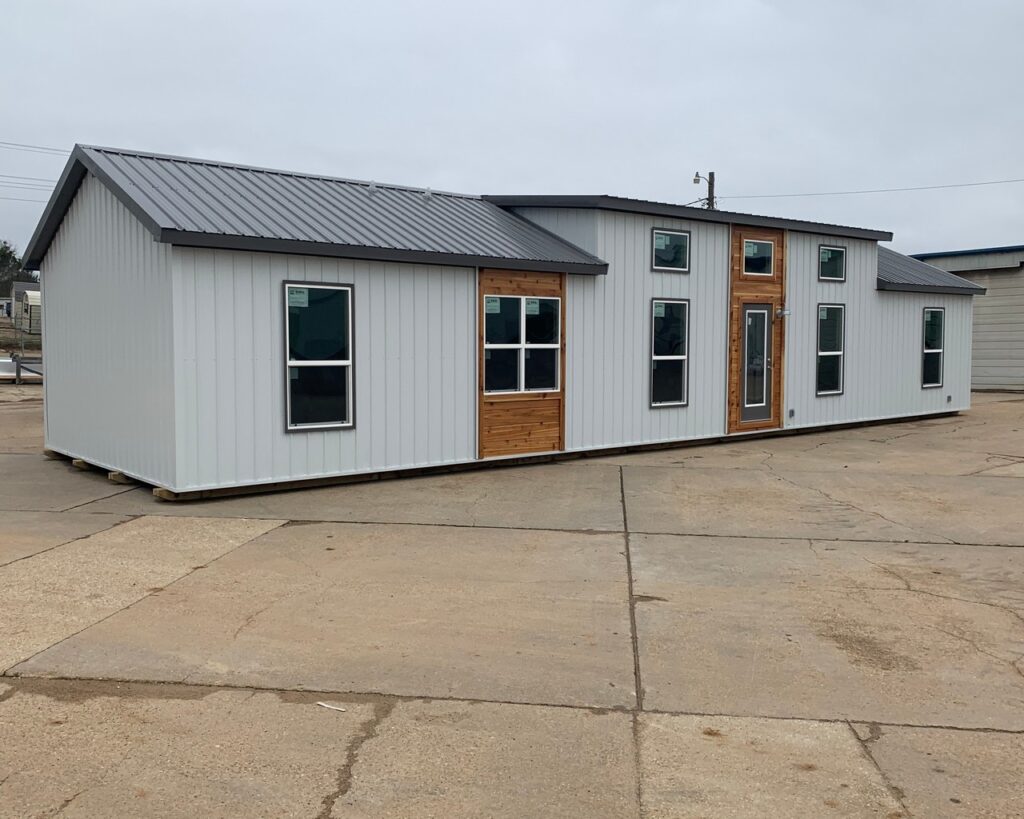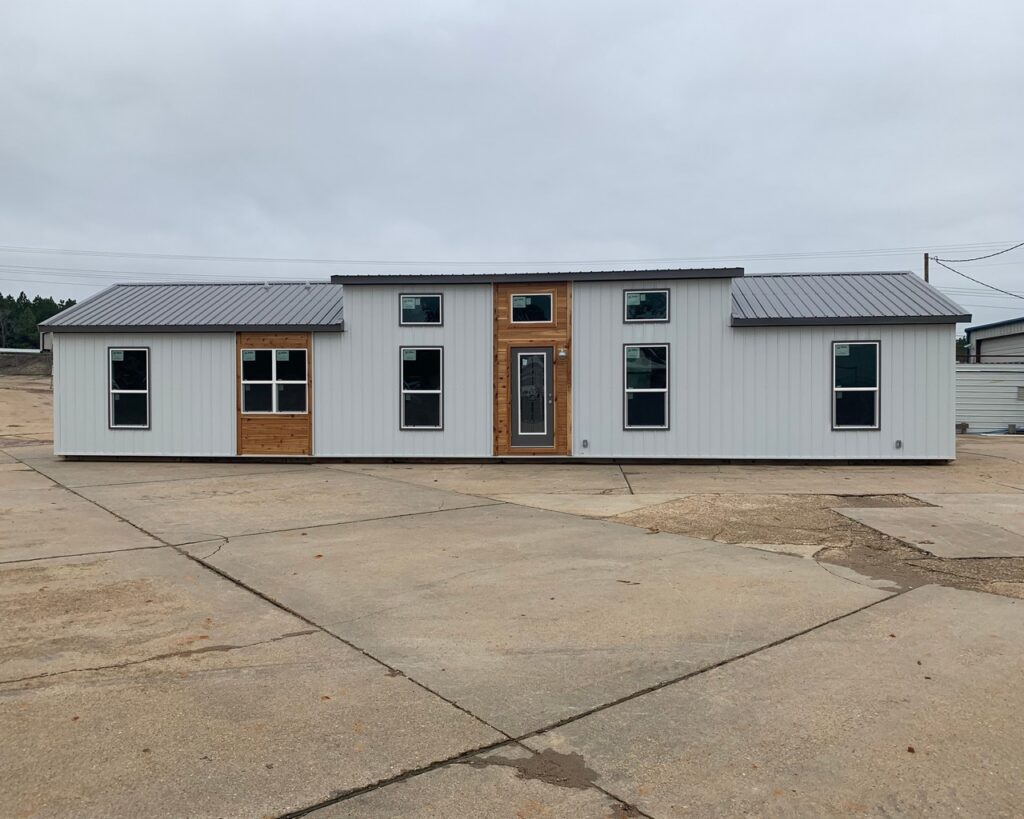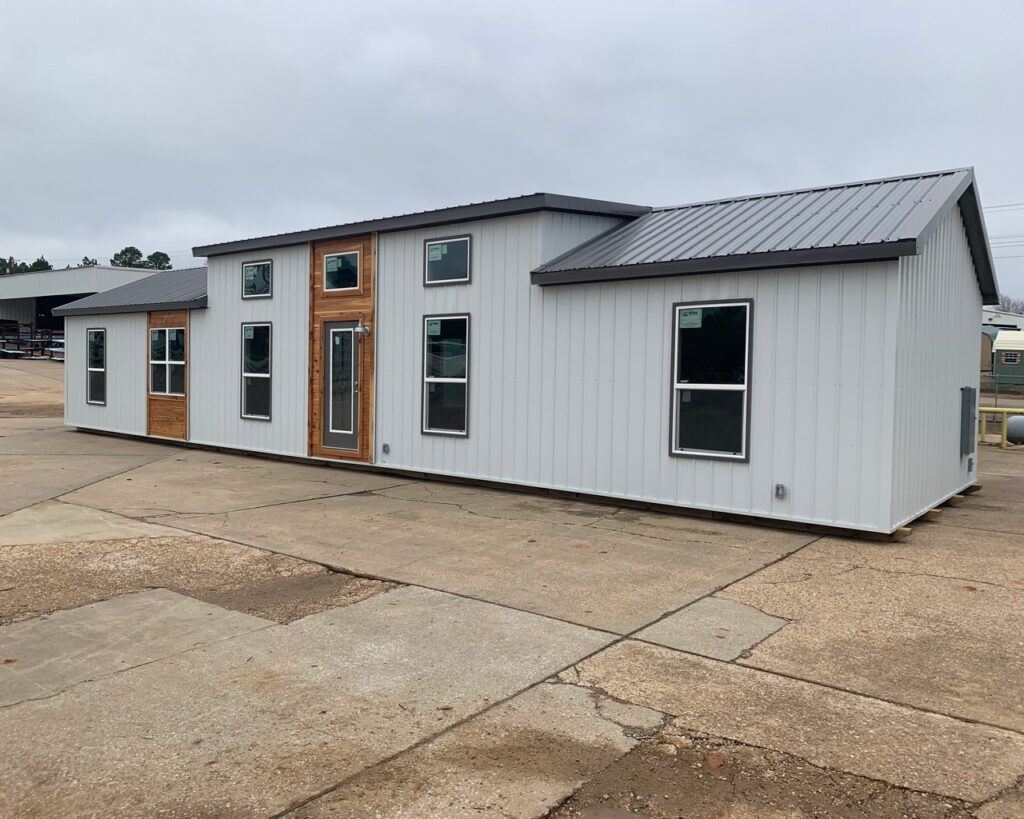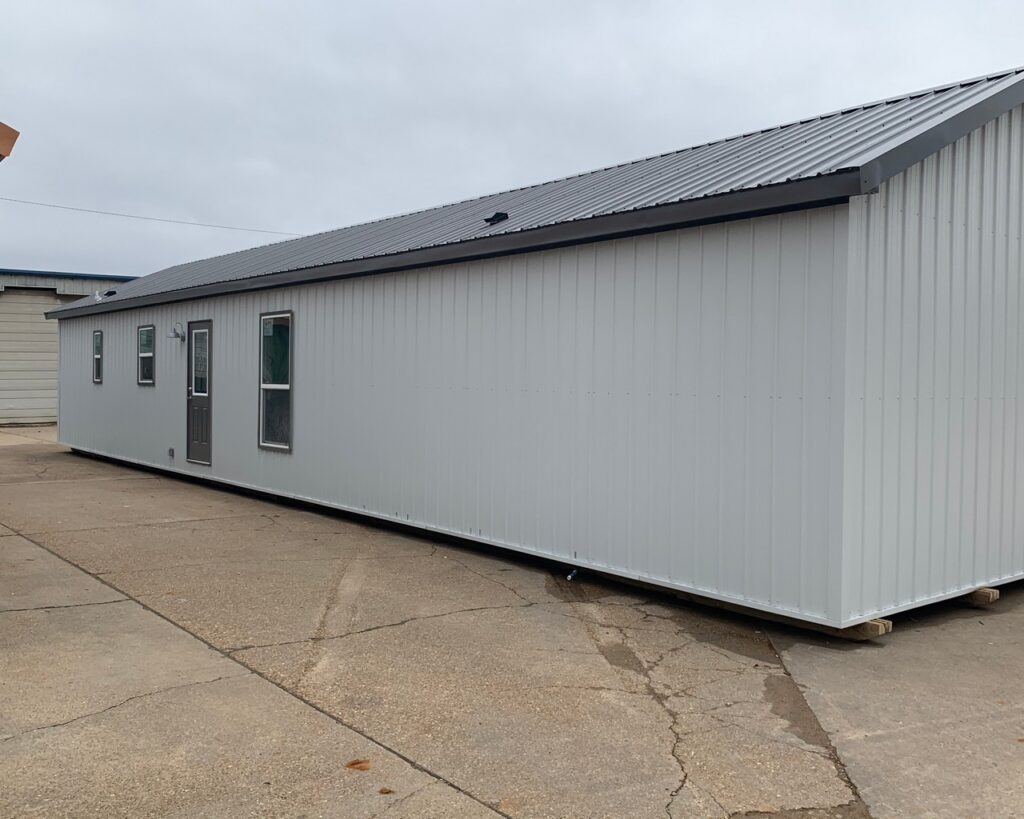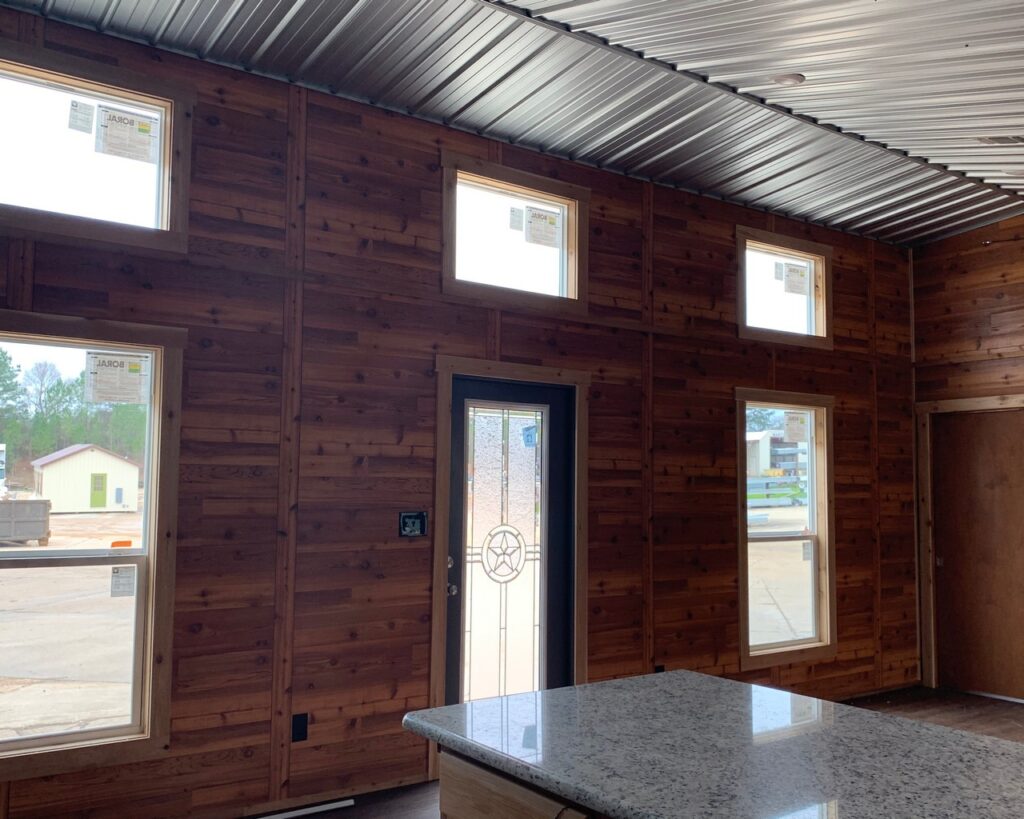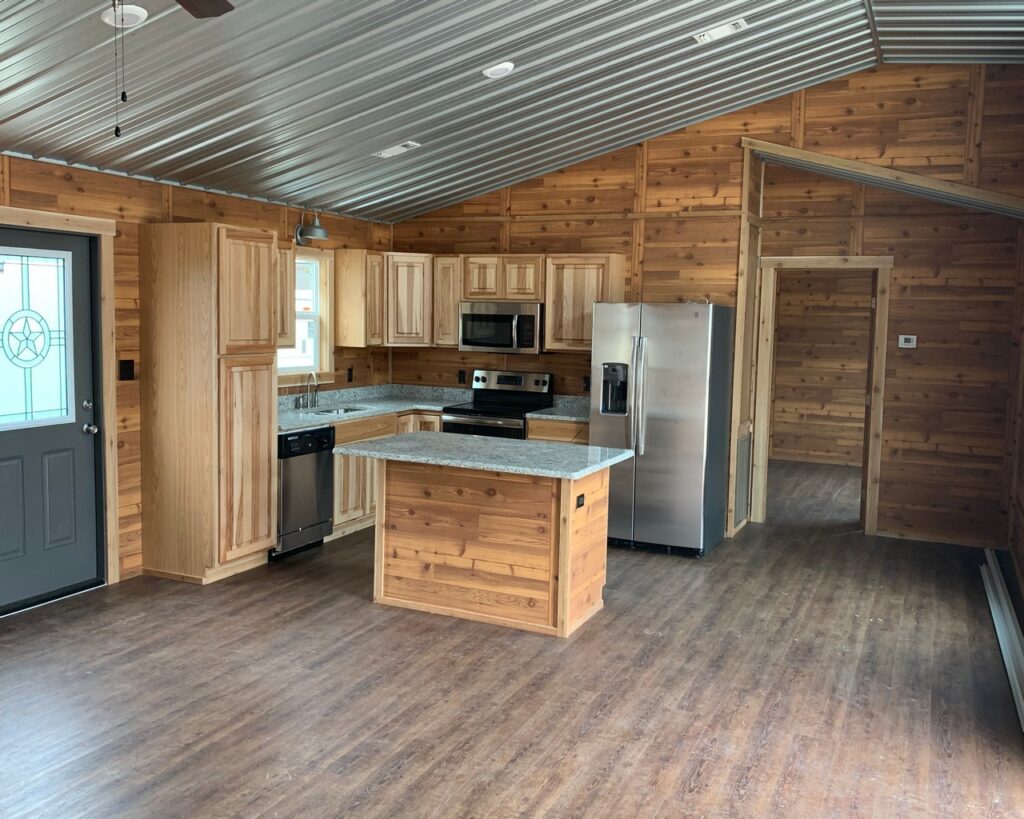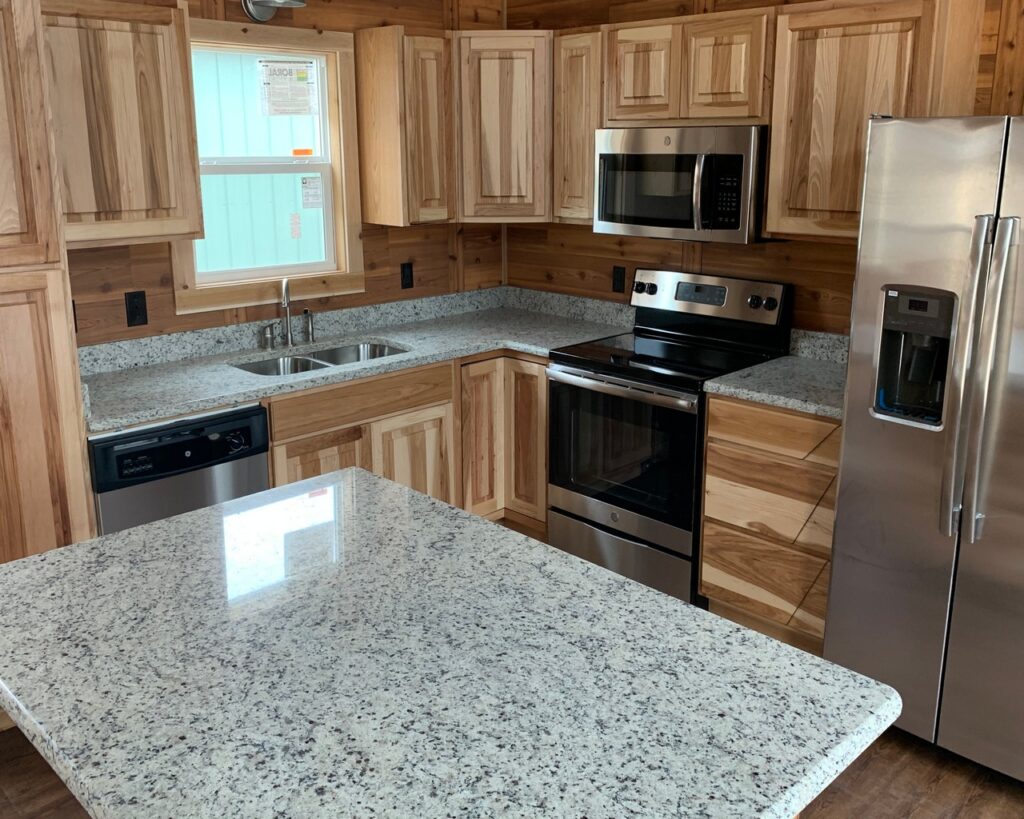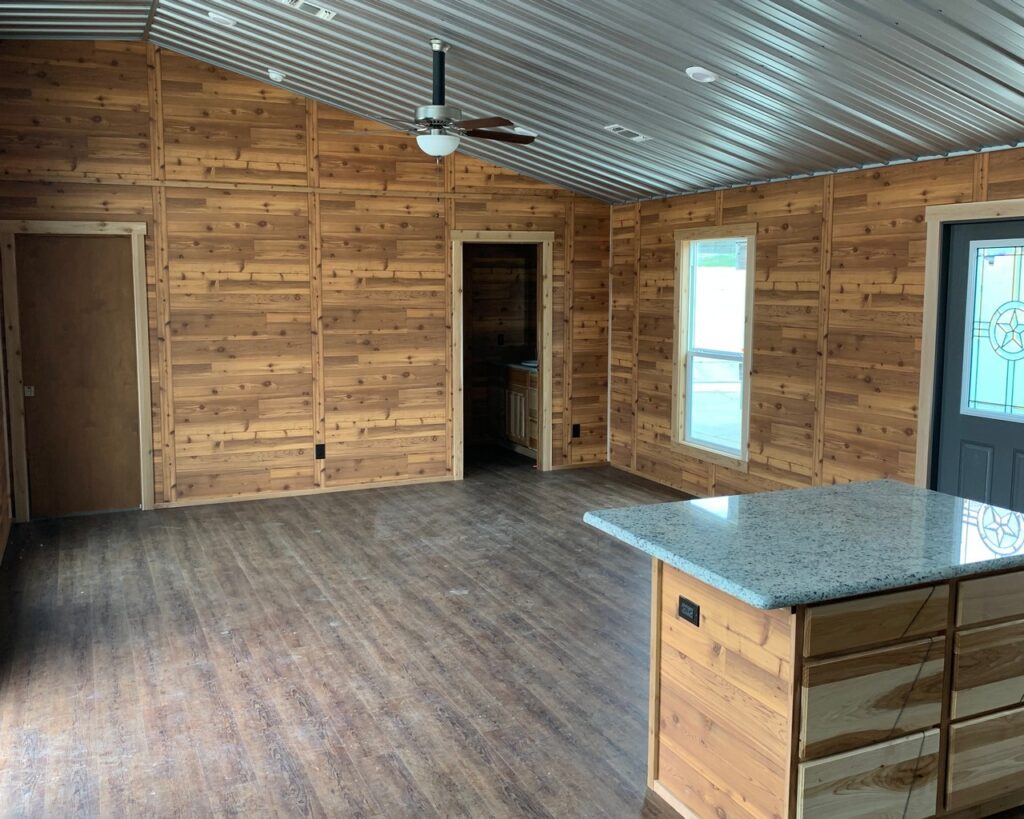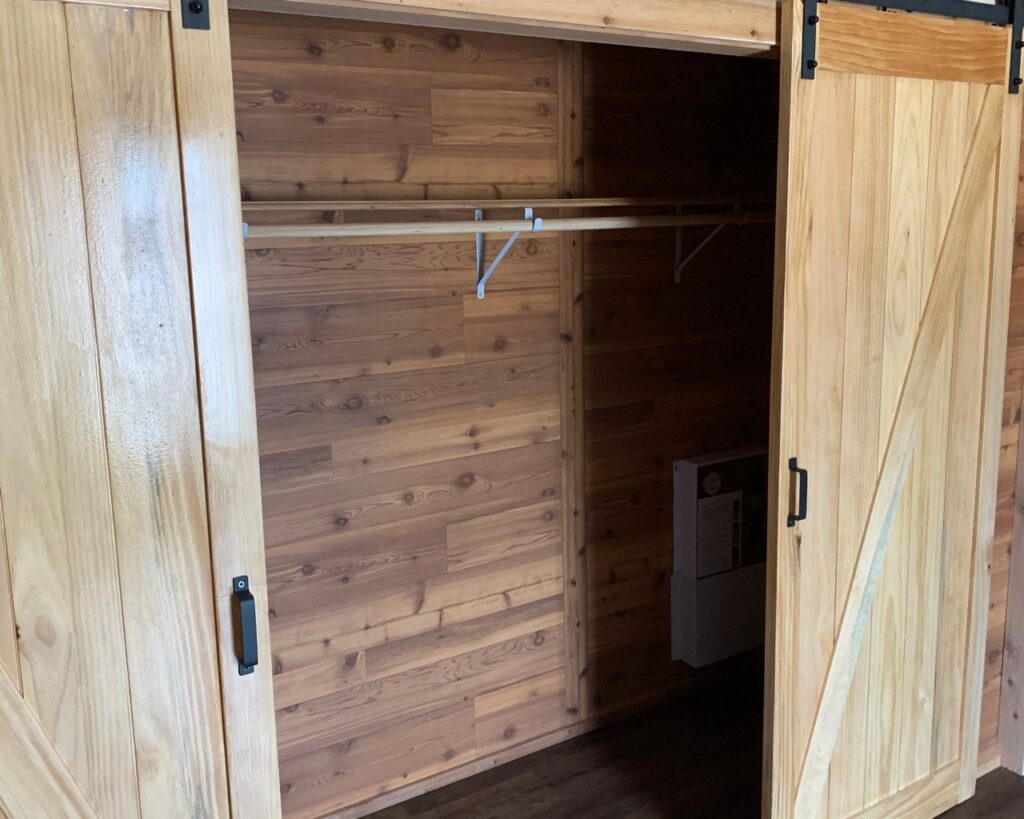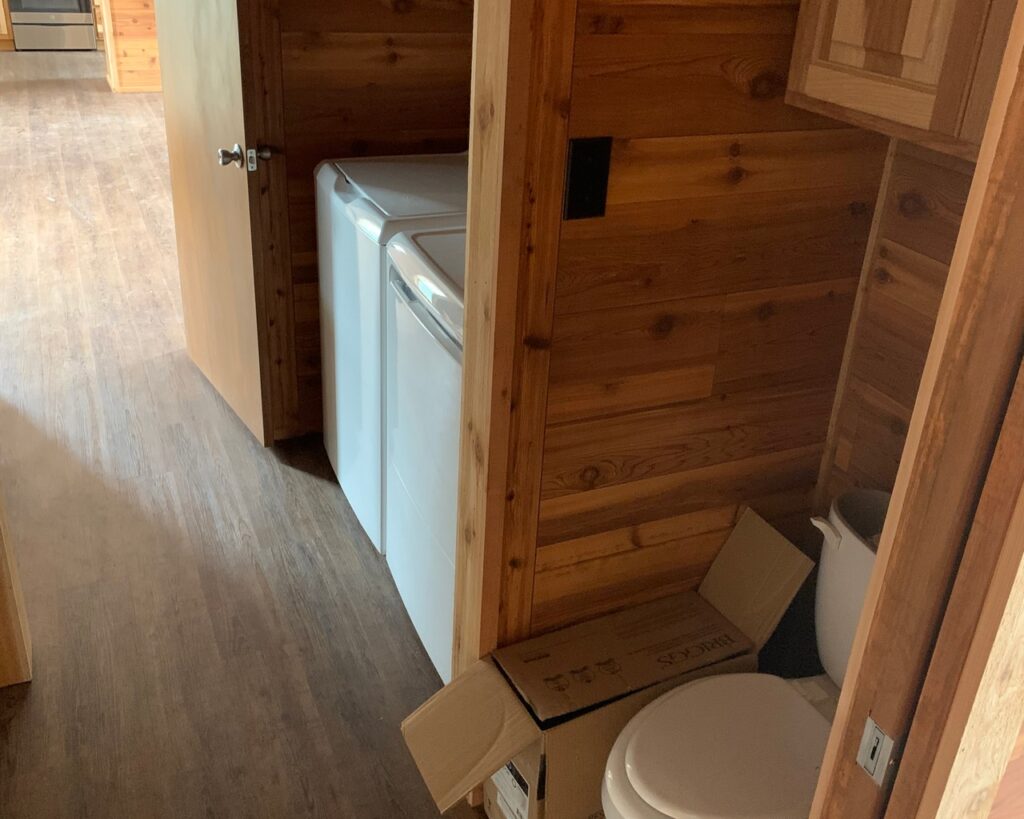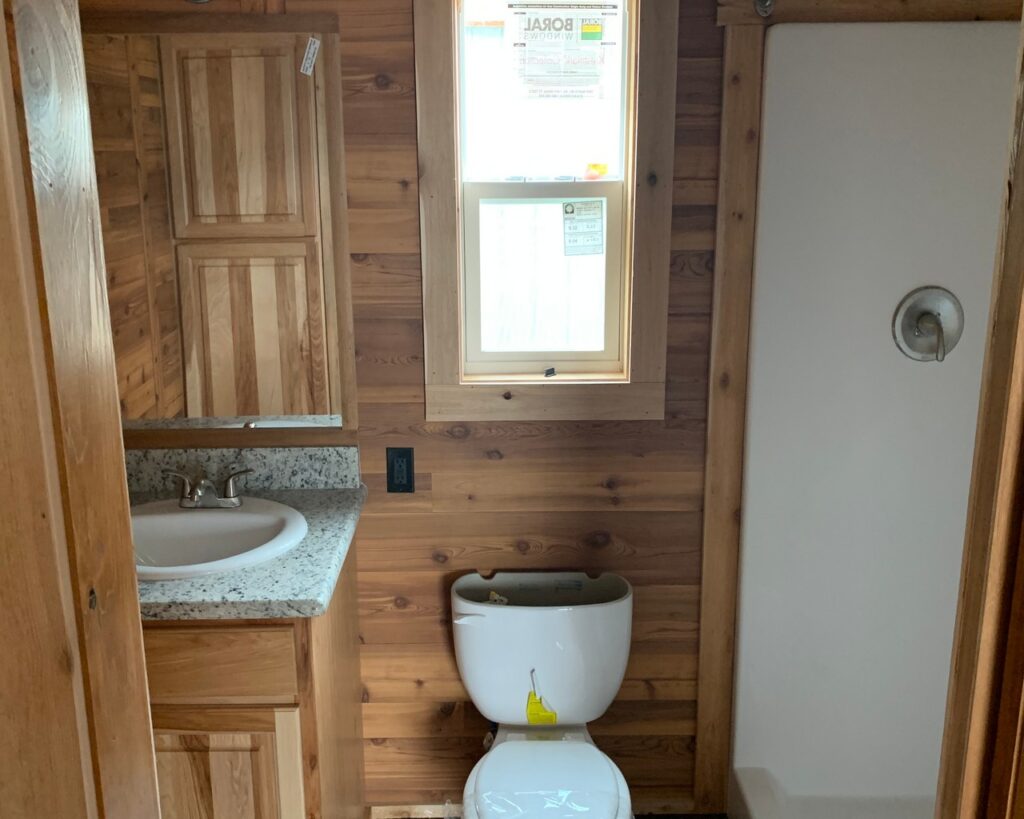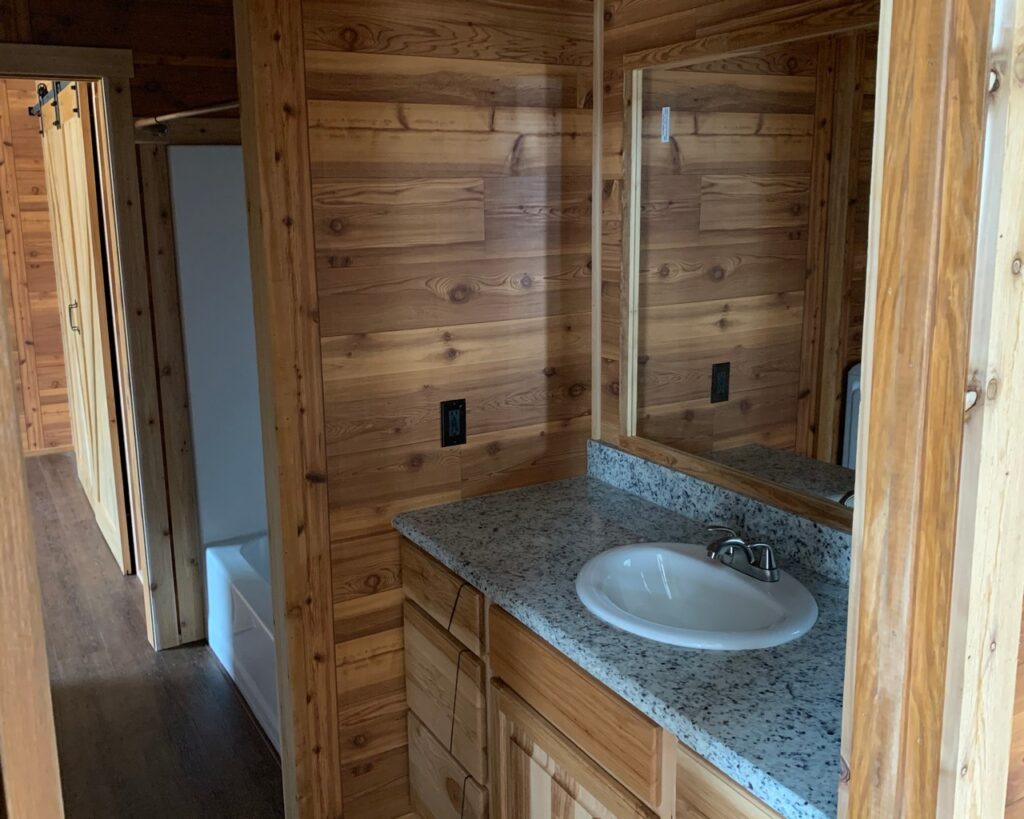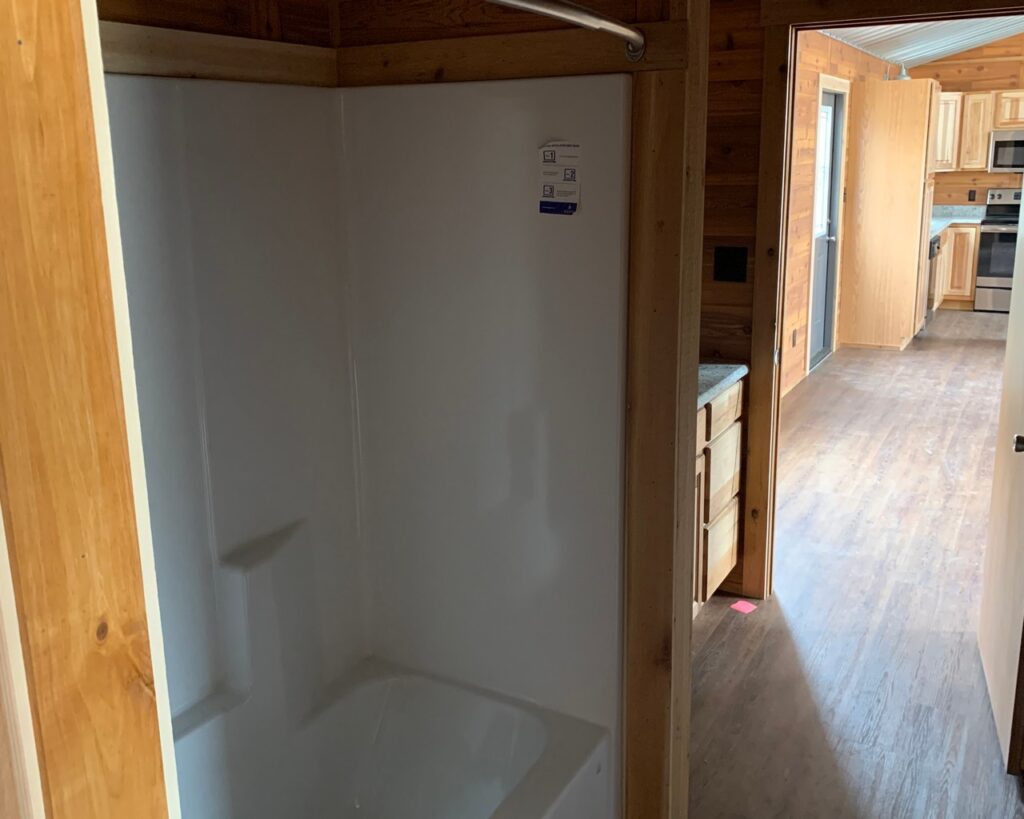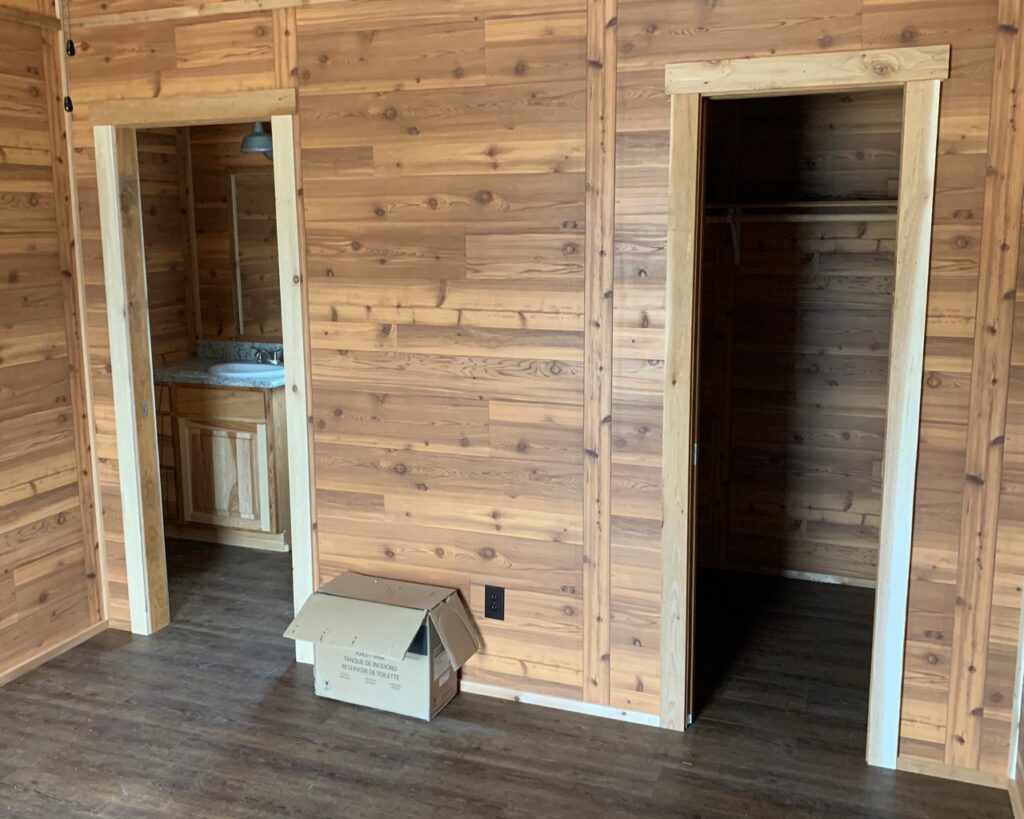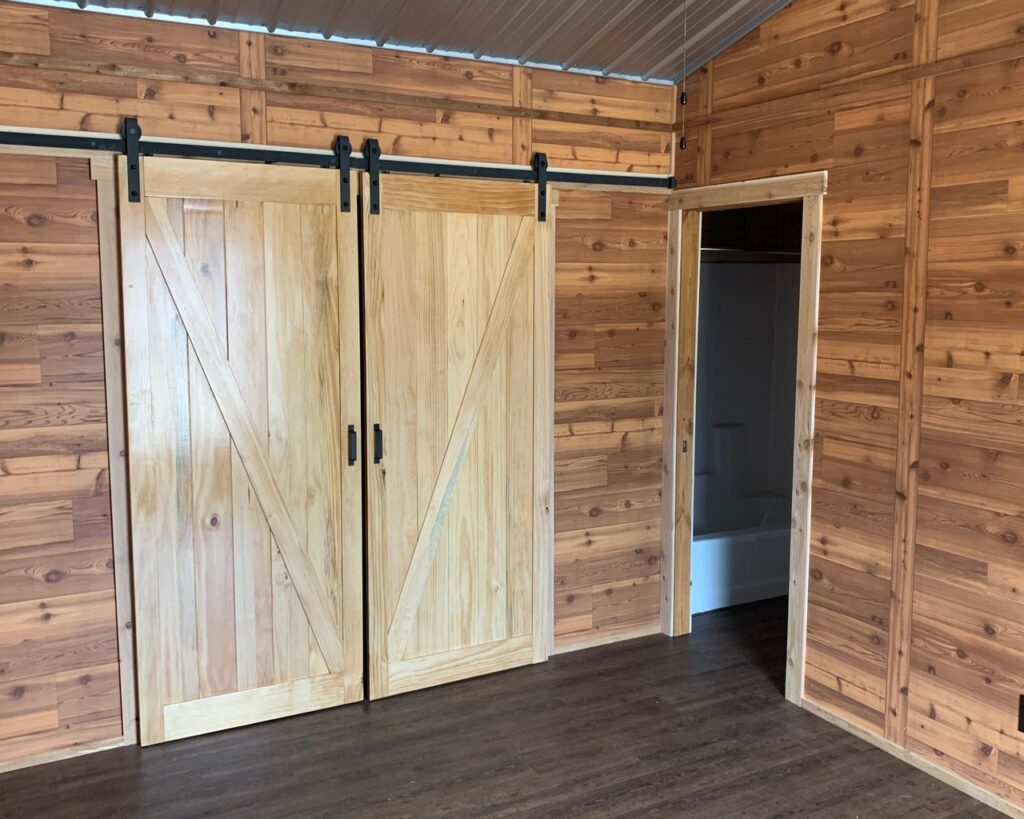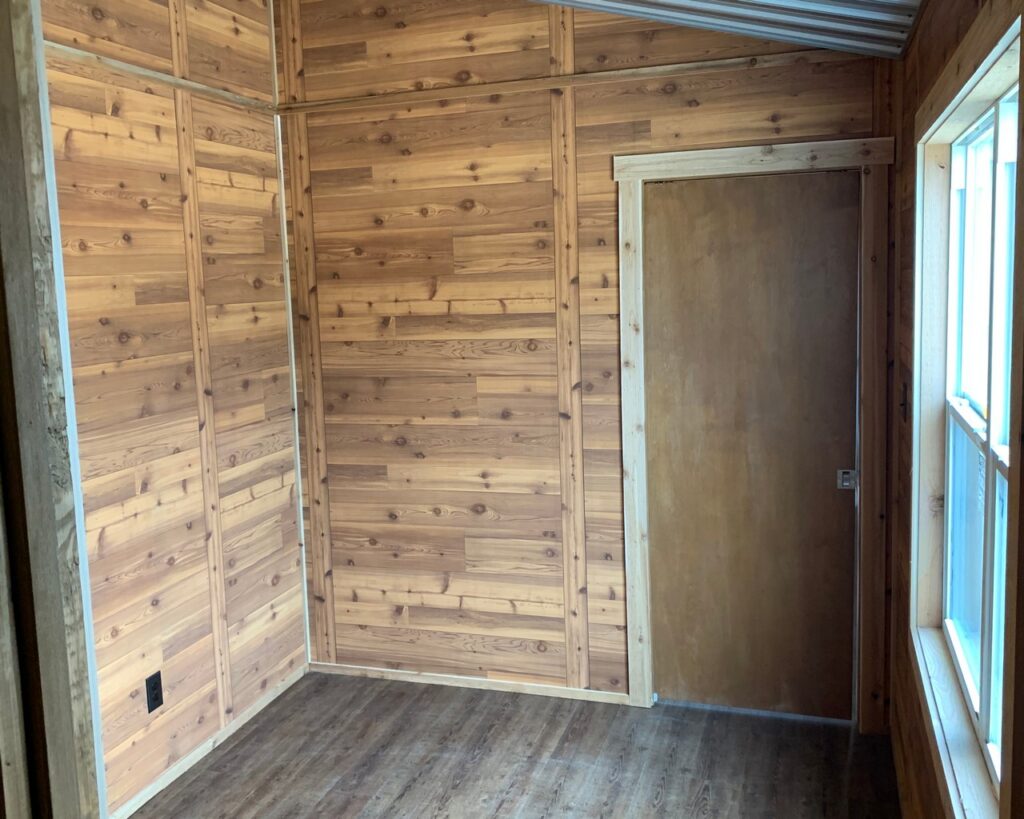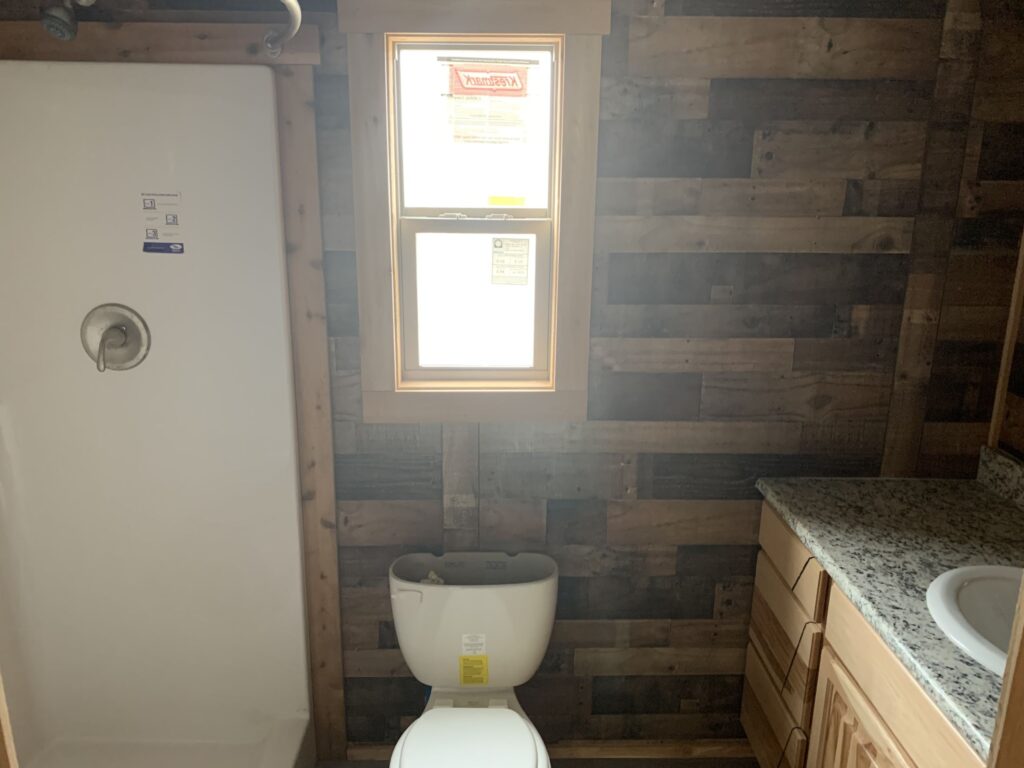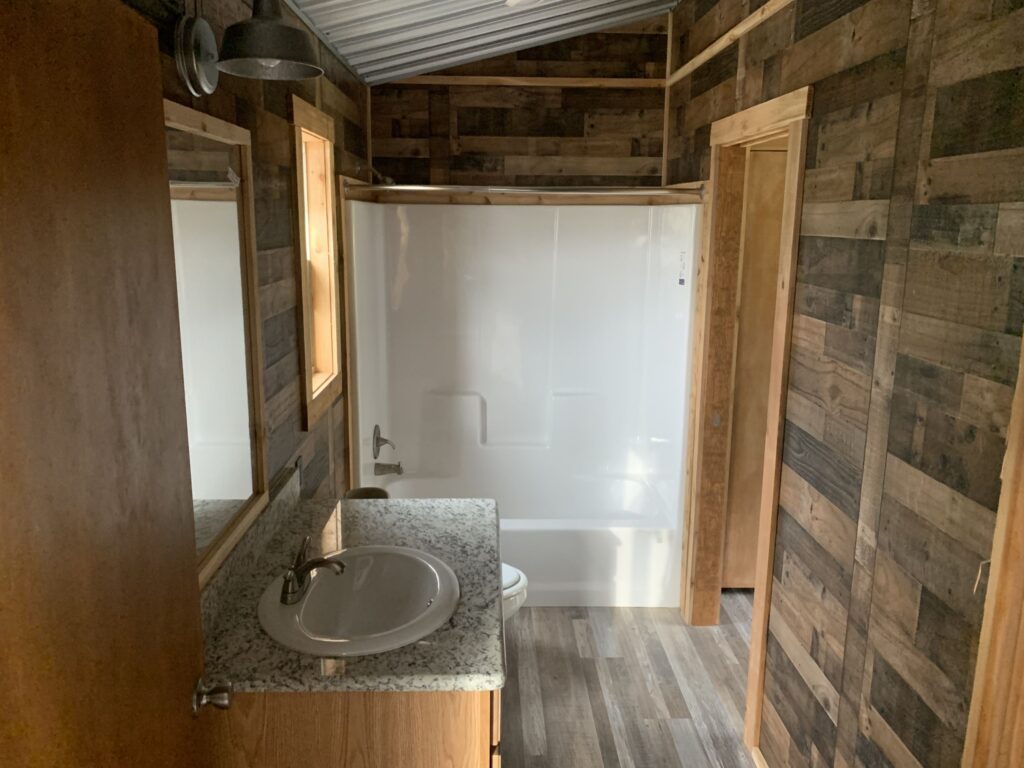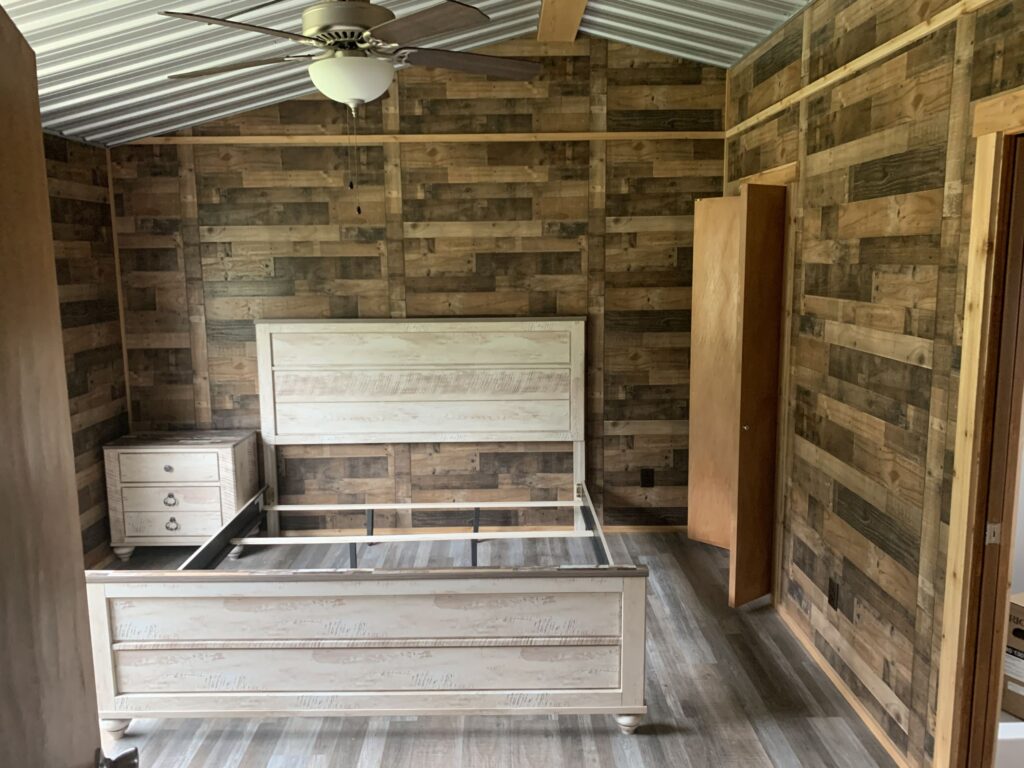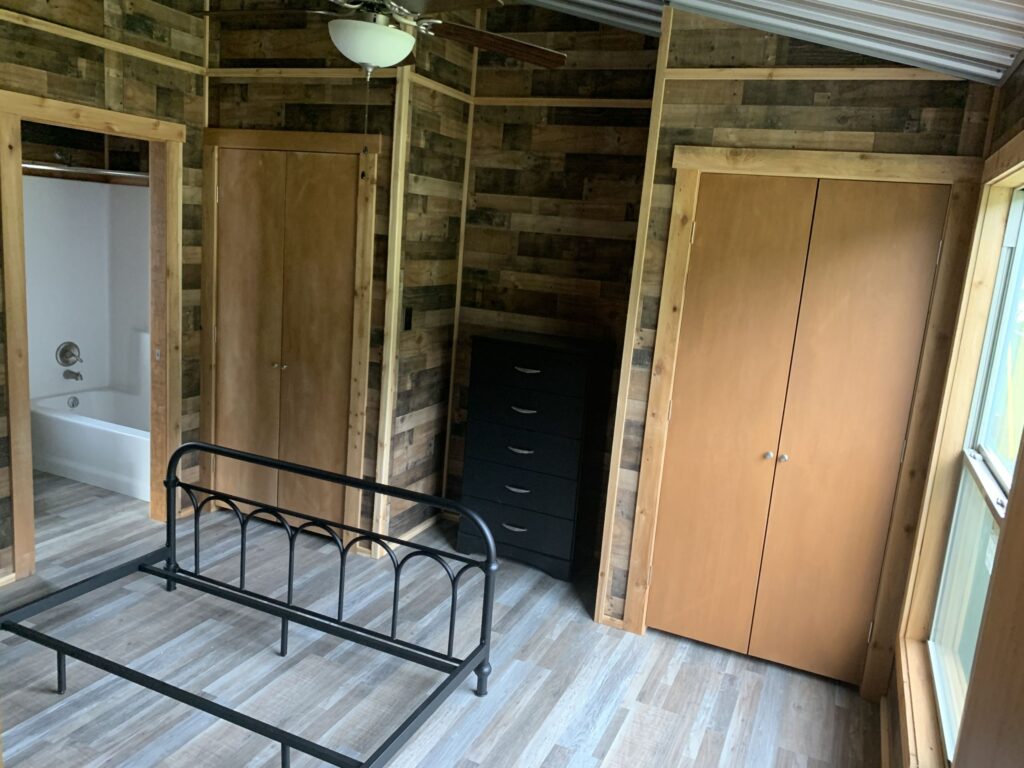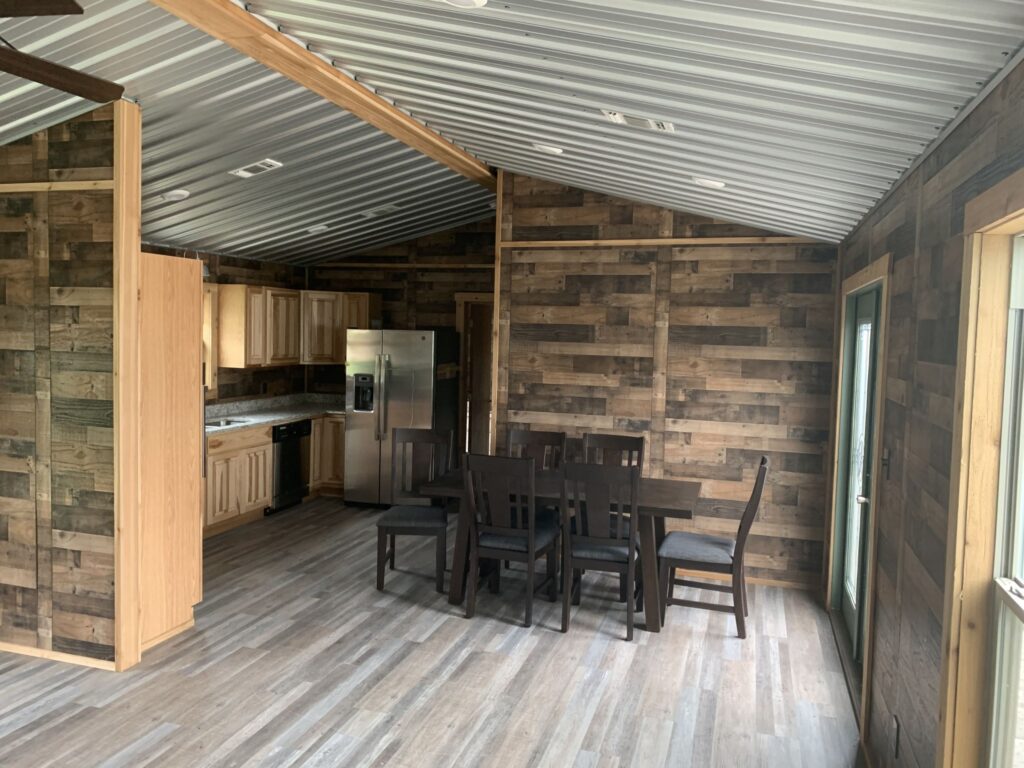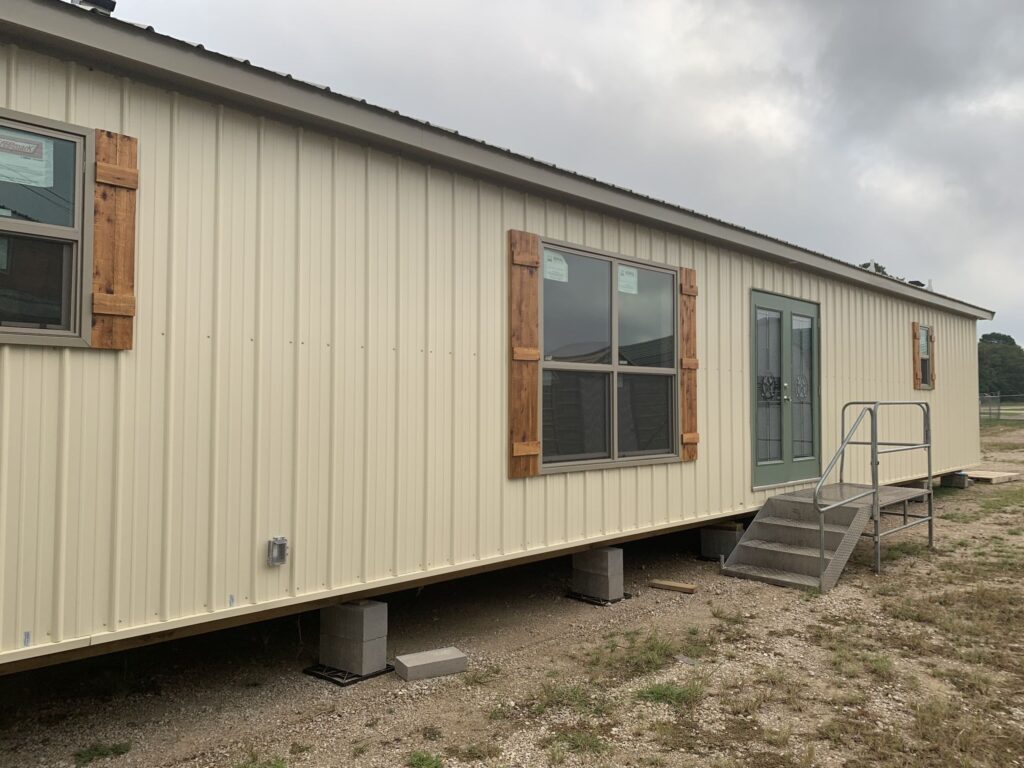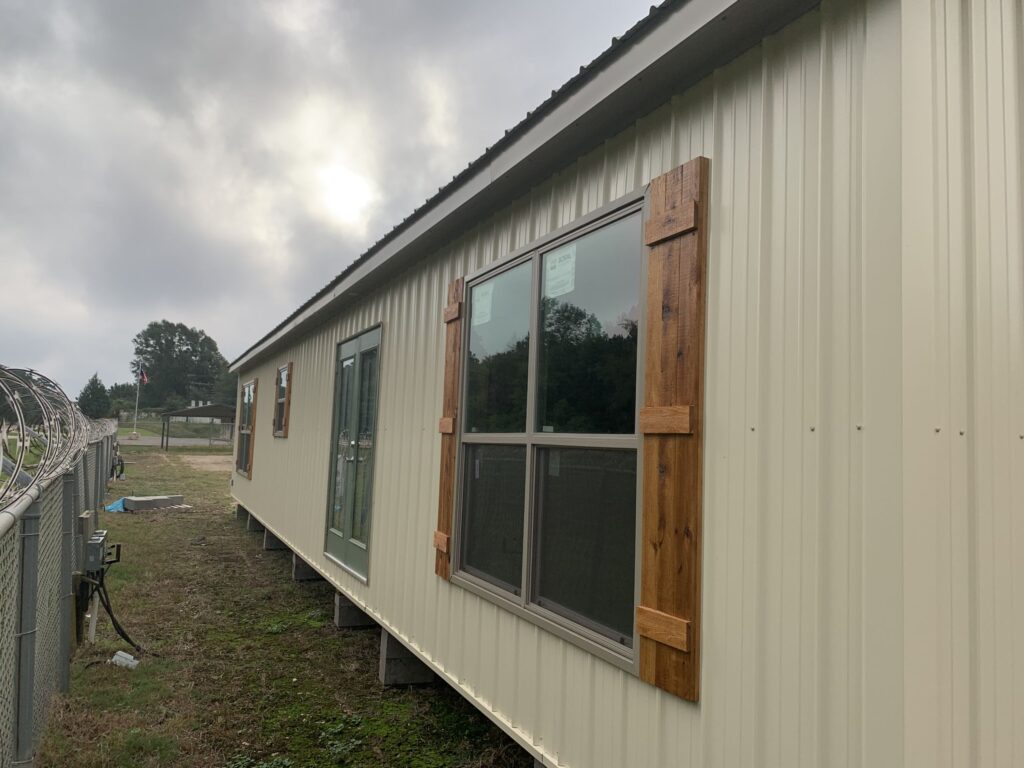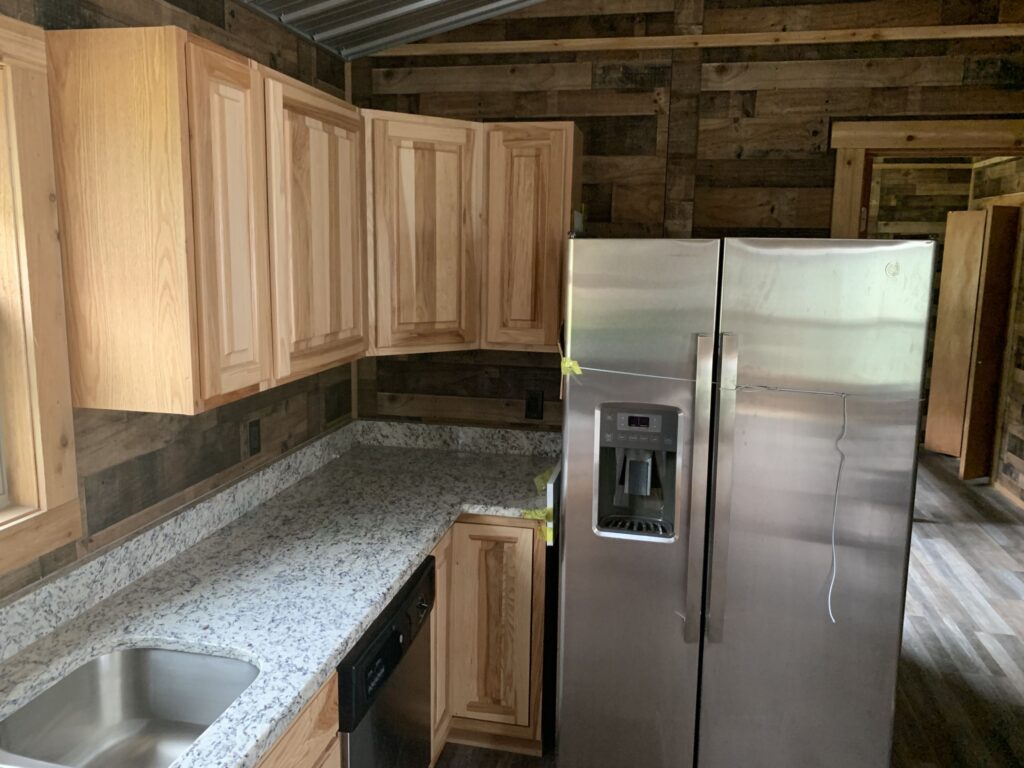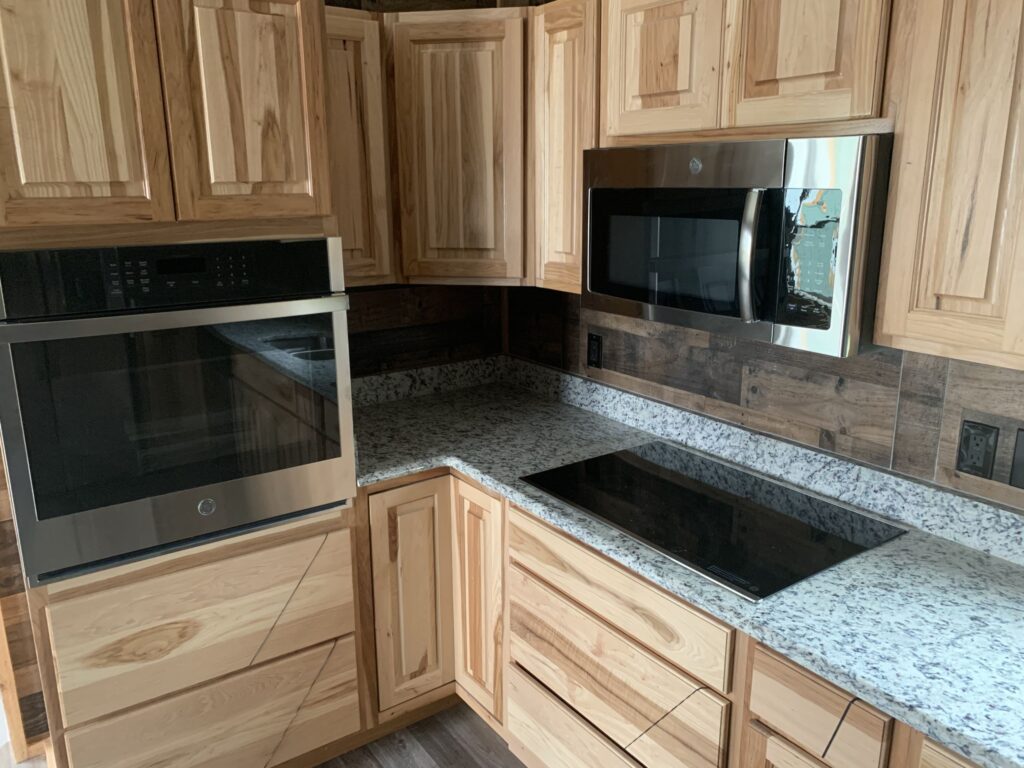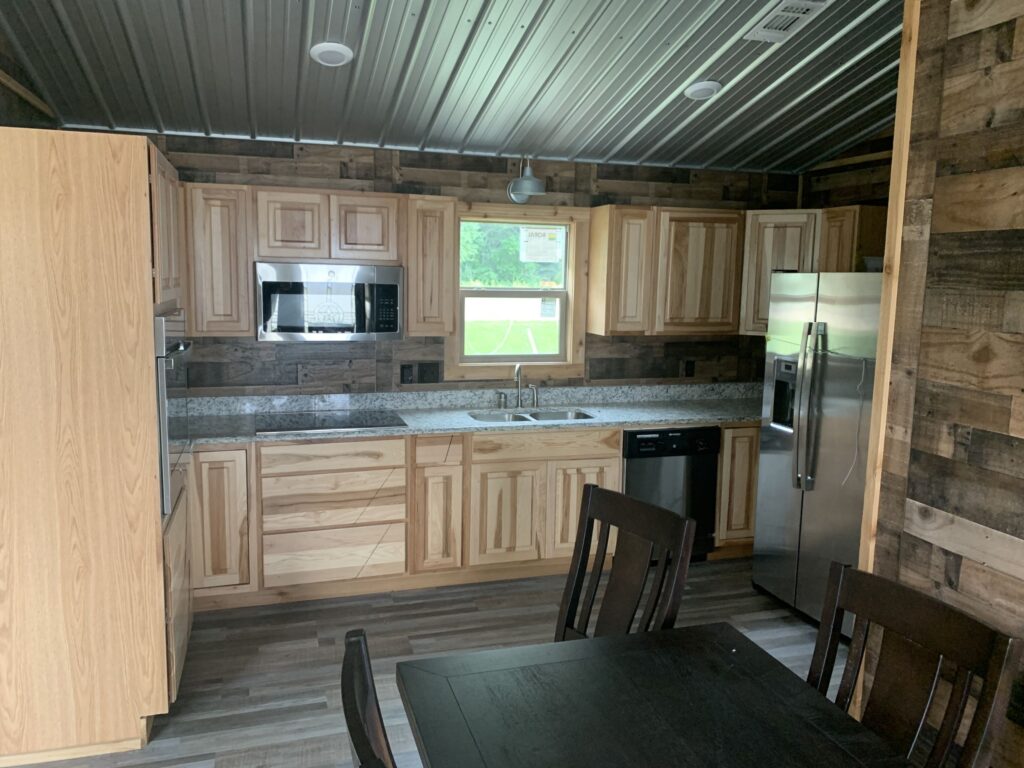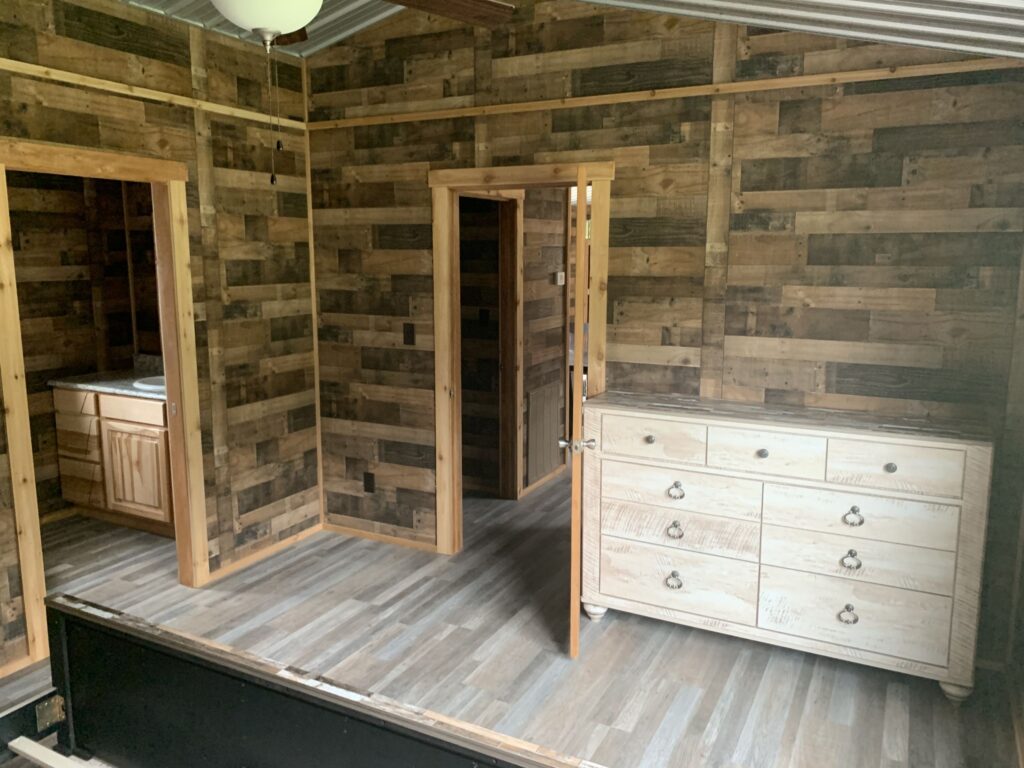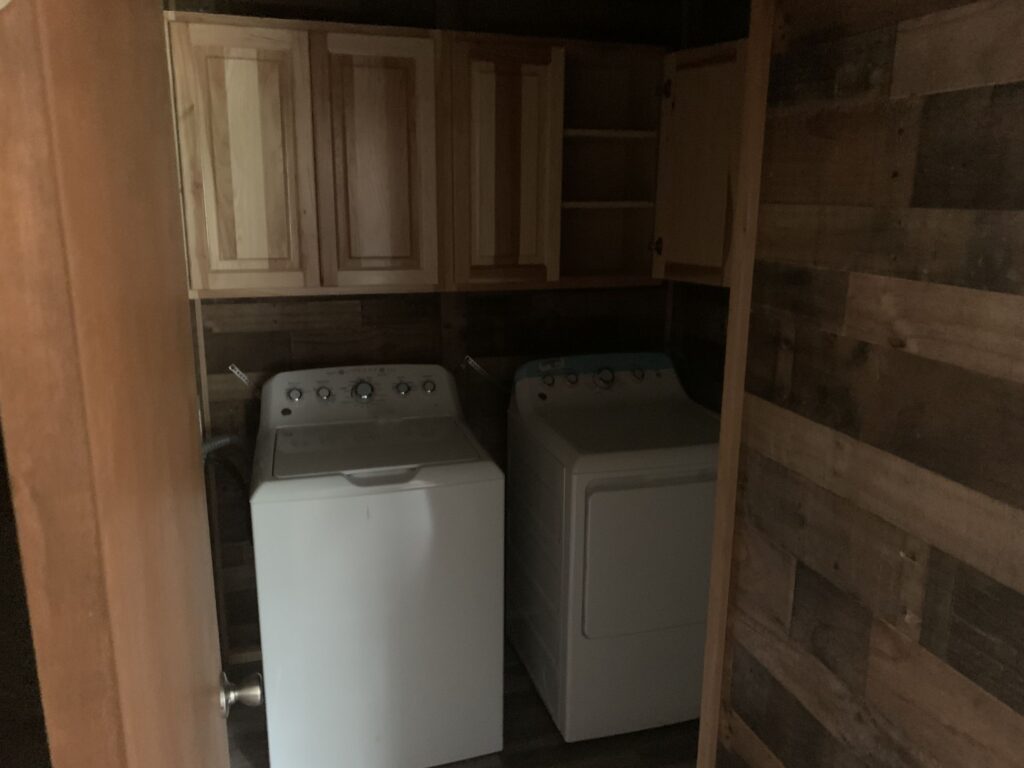 One of the newest additions is the Loblolly. Built with plenty of cabinets and a space for a side-by-side refrigerator. 18×54 (972 sq ft)
The Thistle is a charming little home that brings the country wherever you place it.  Imagine sitting in your living area looking out a face full of windows enjoying your view. 18×62 (1,116 sq ft)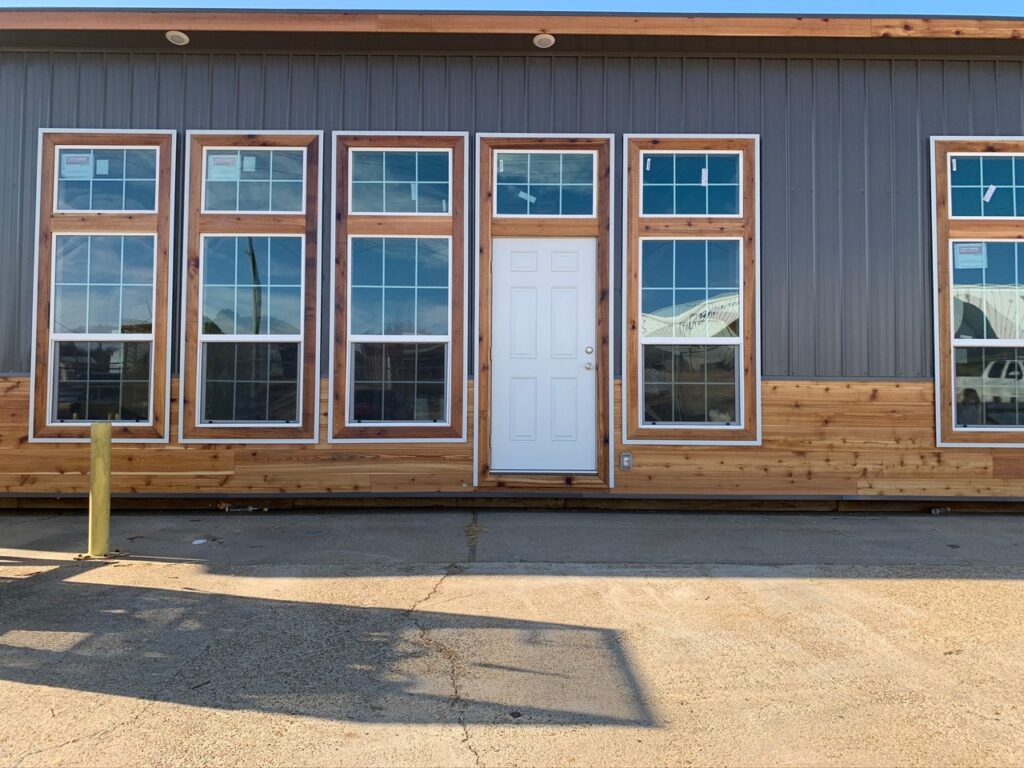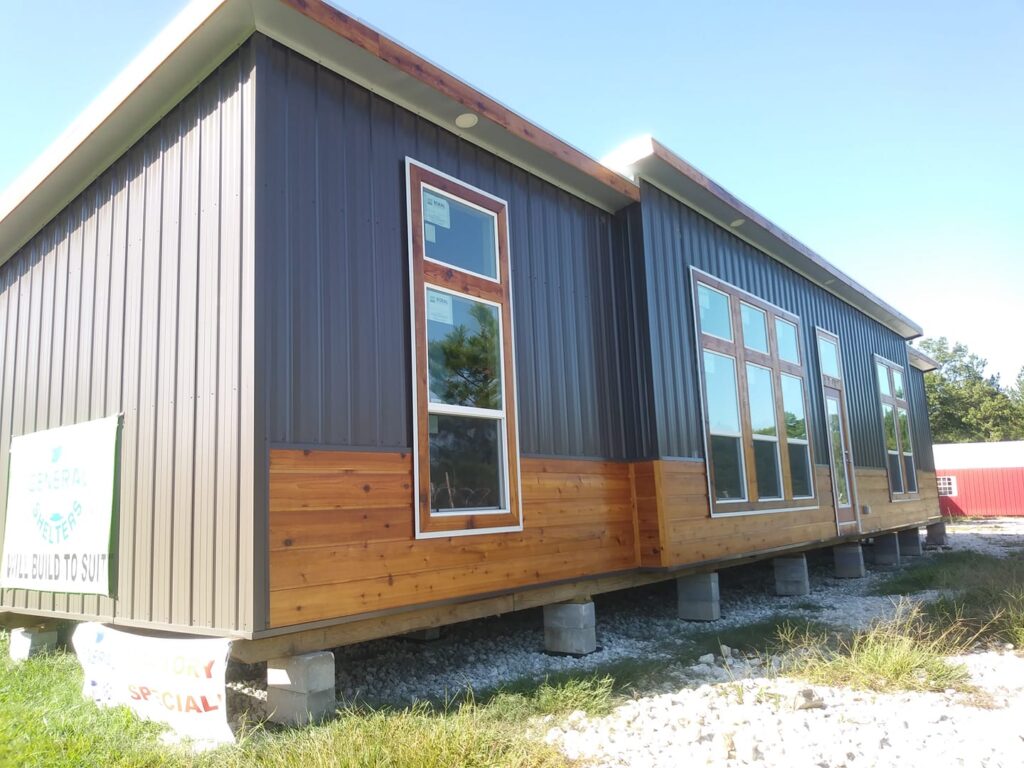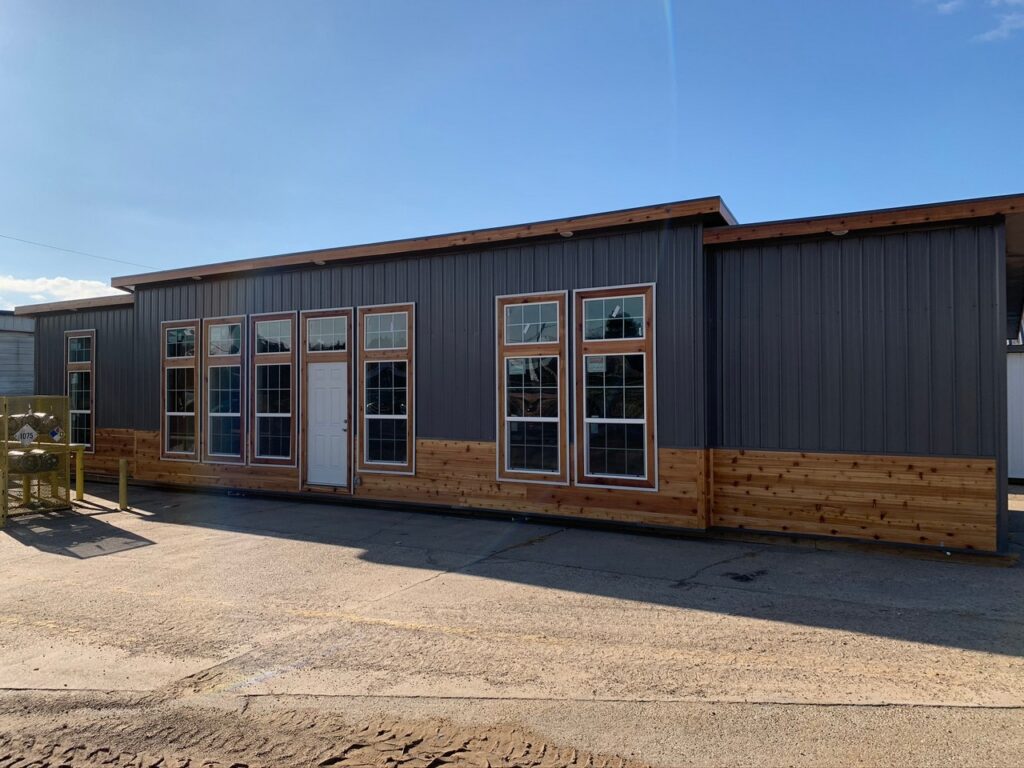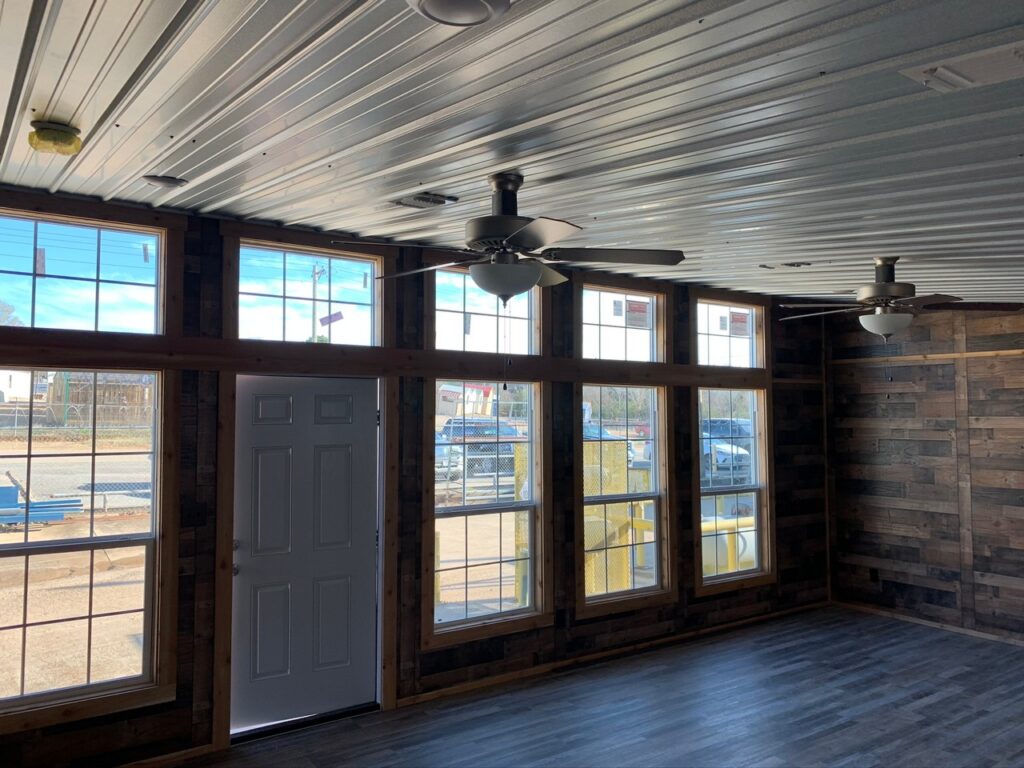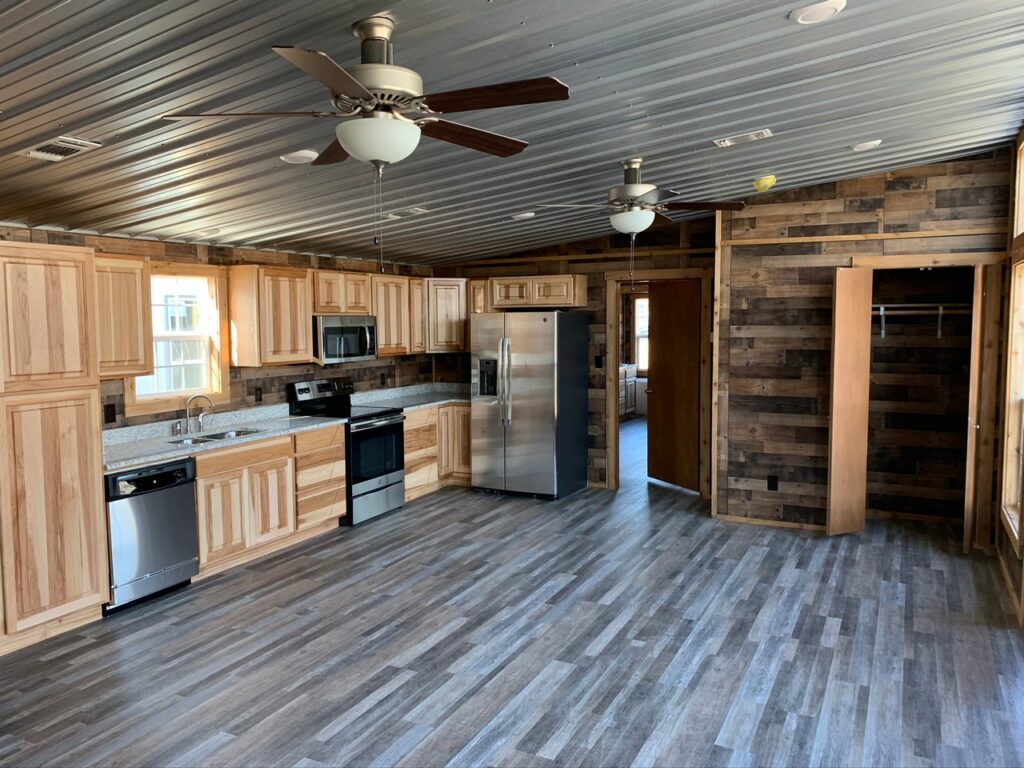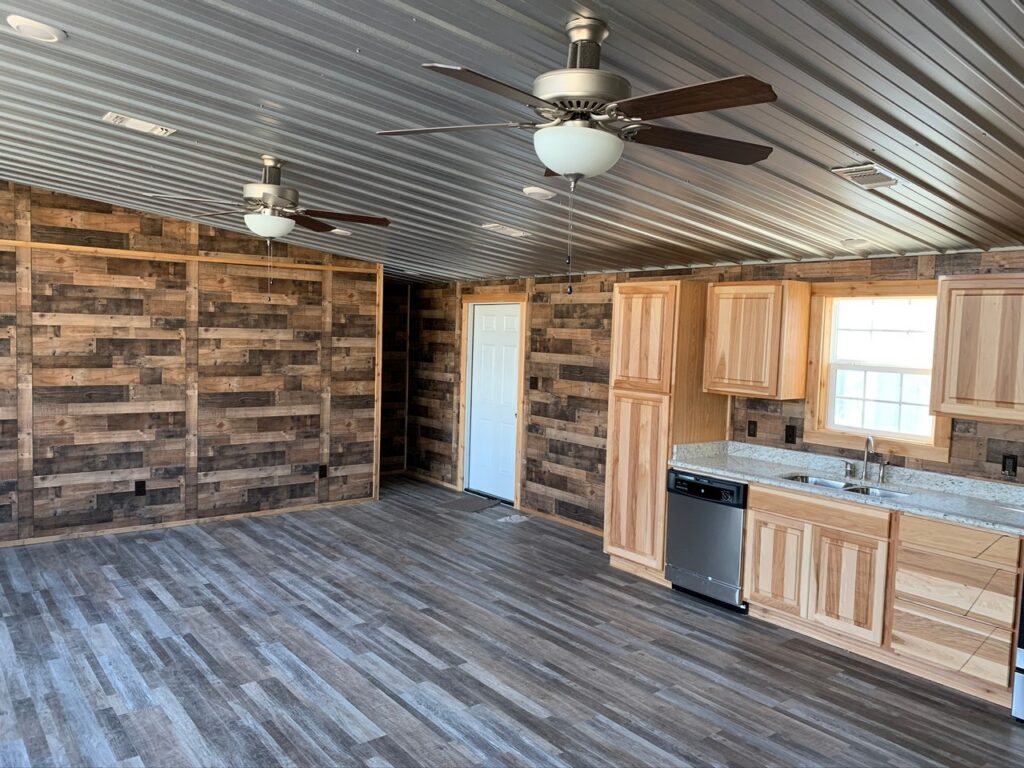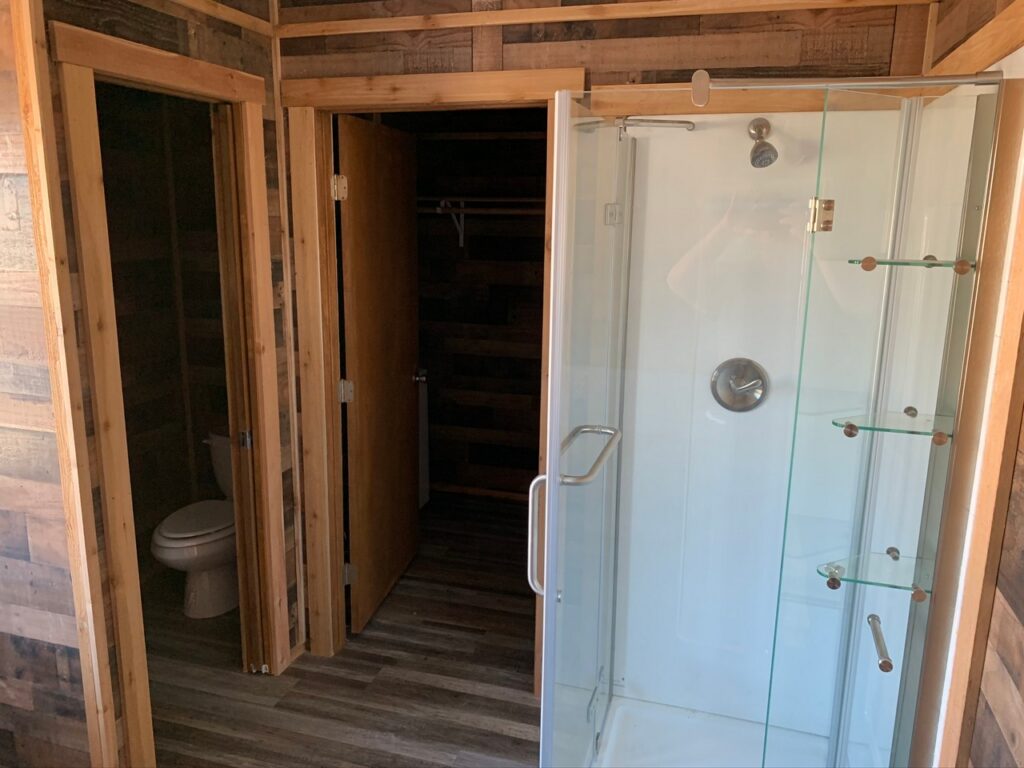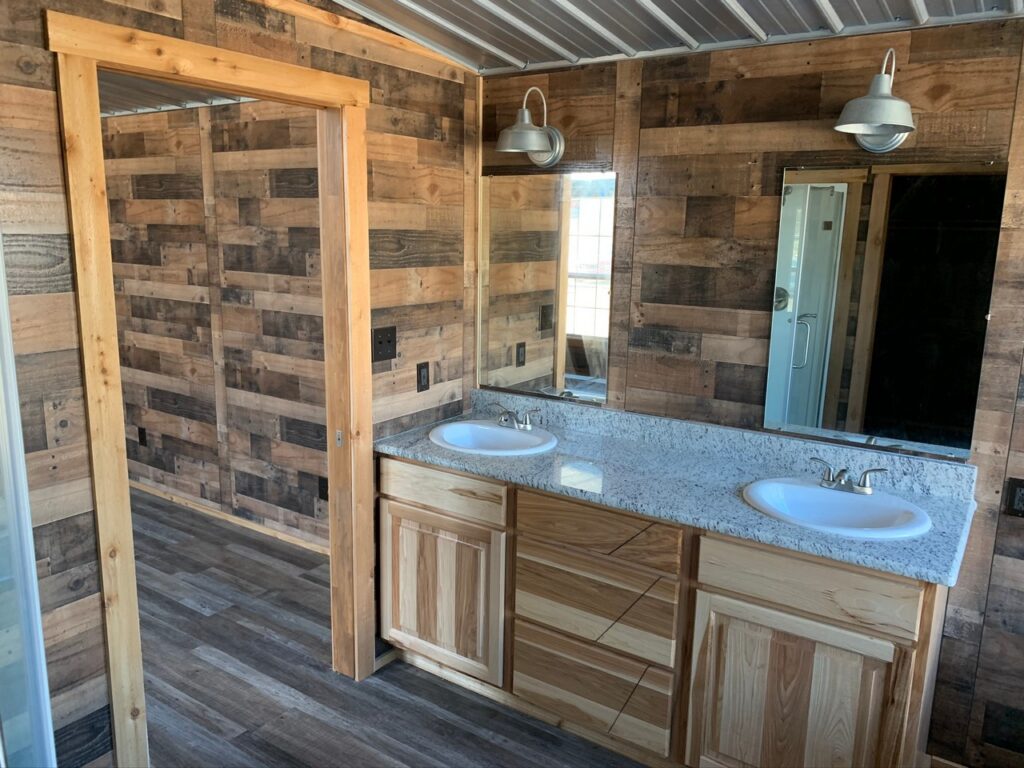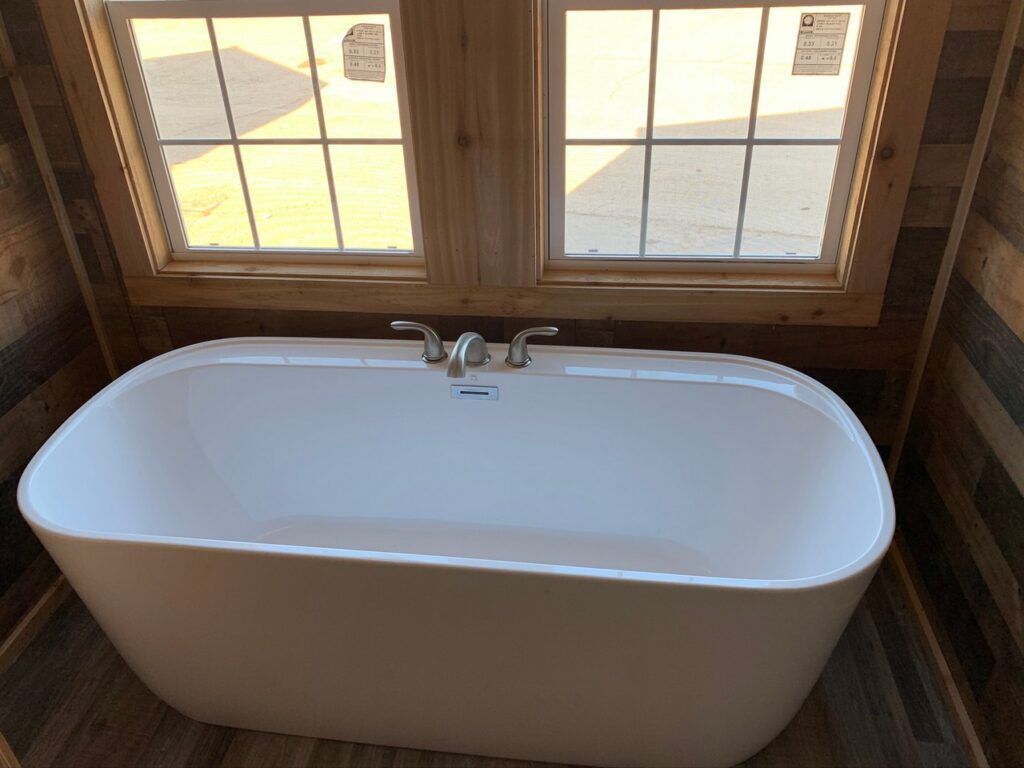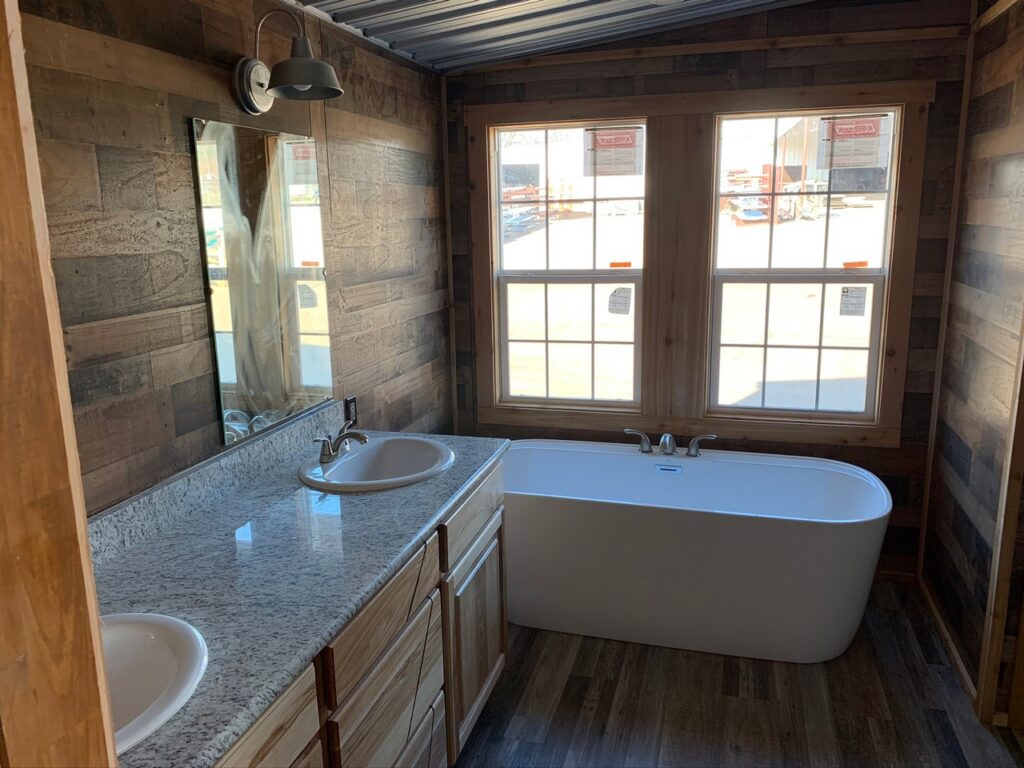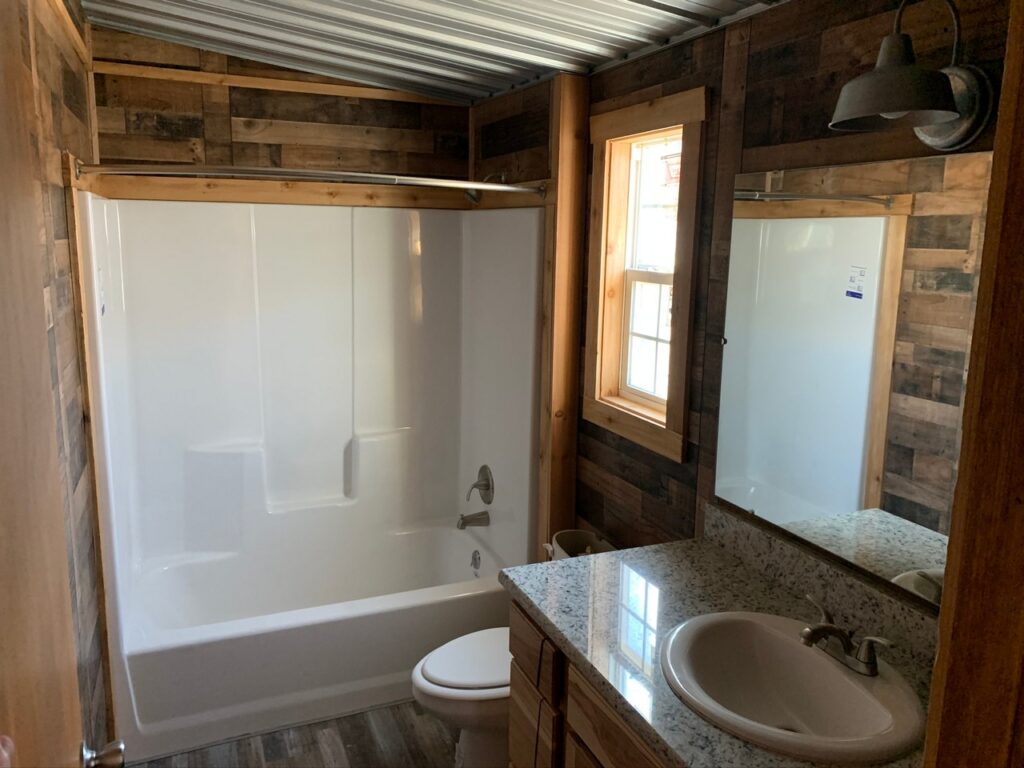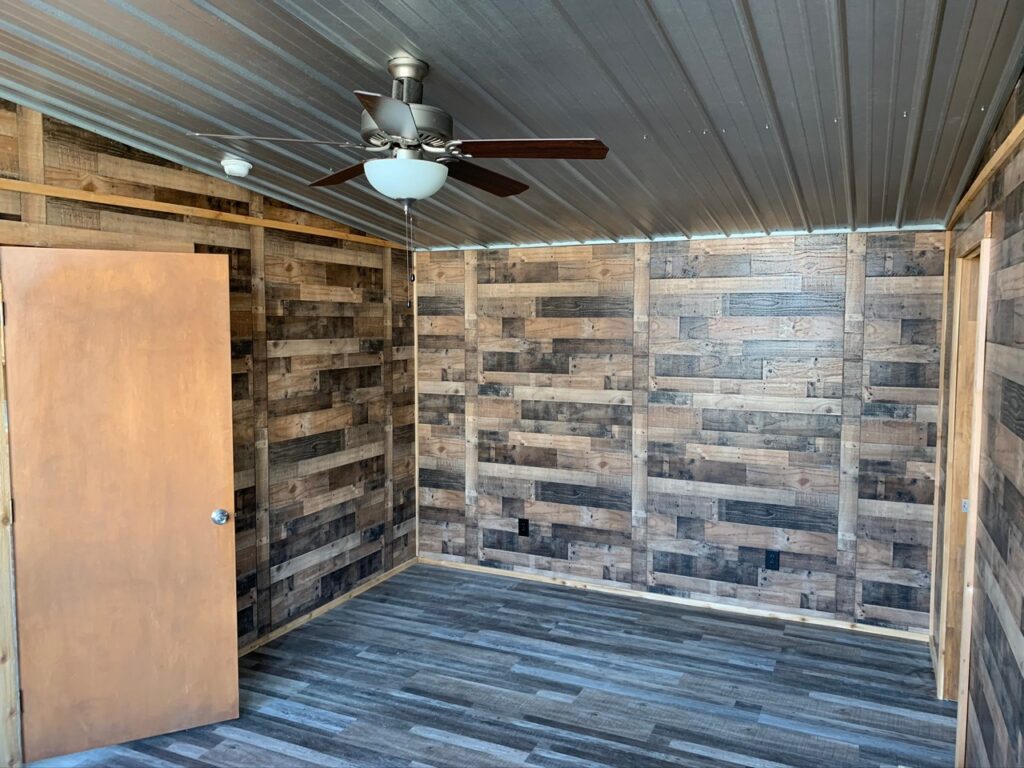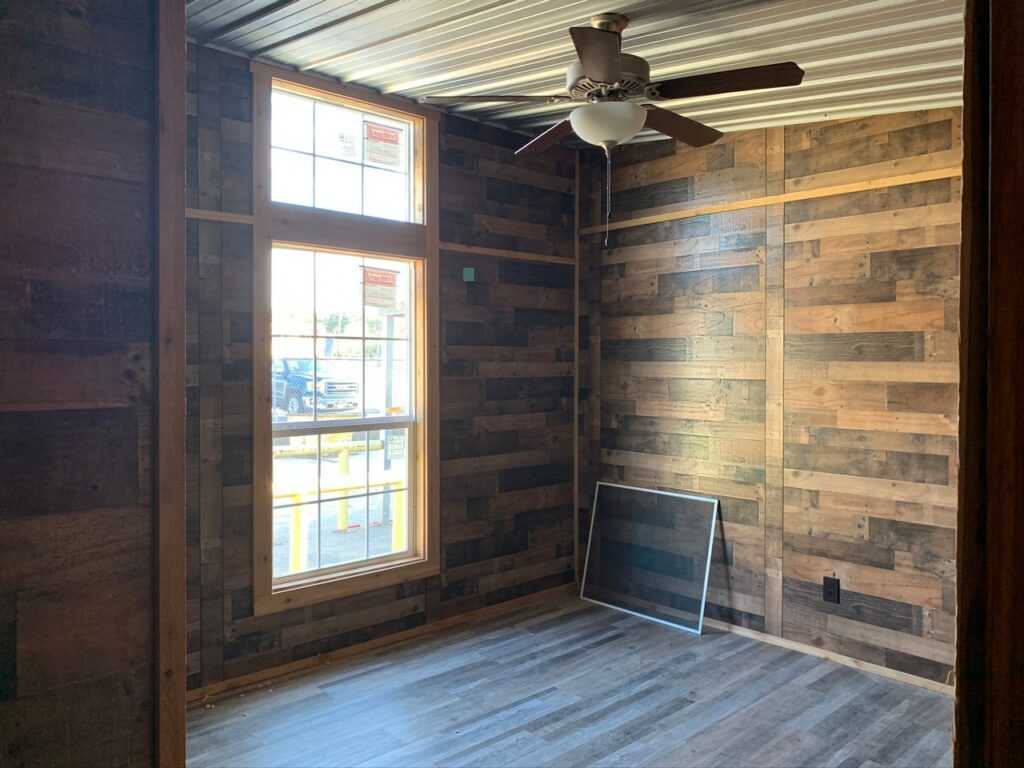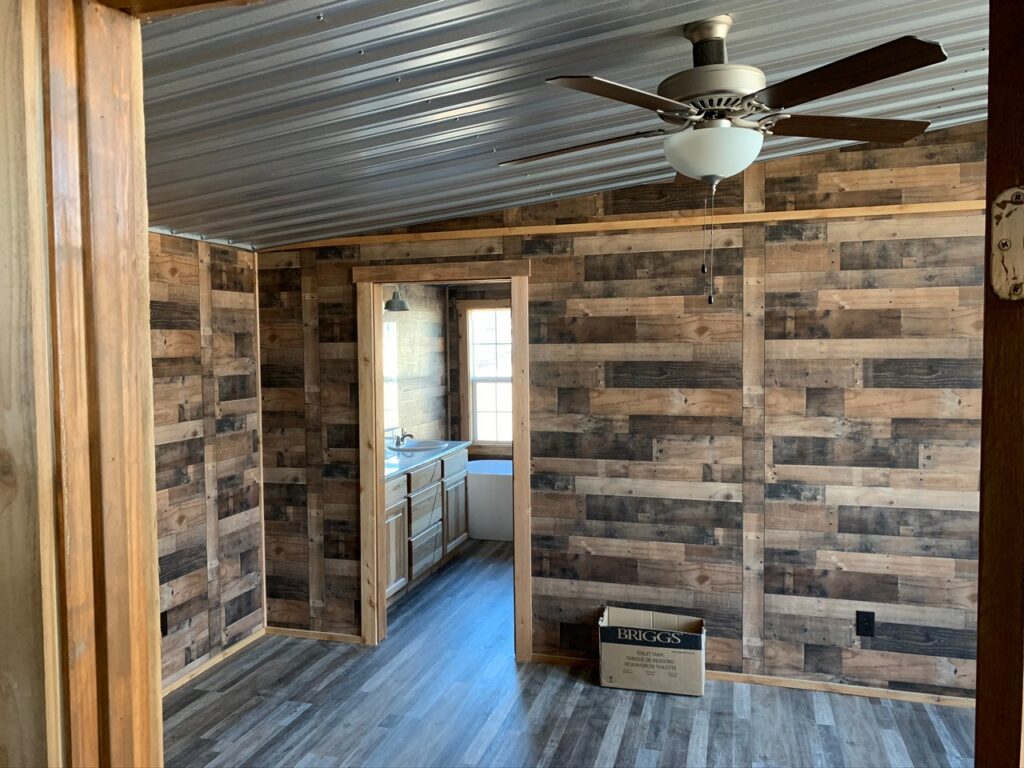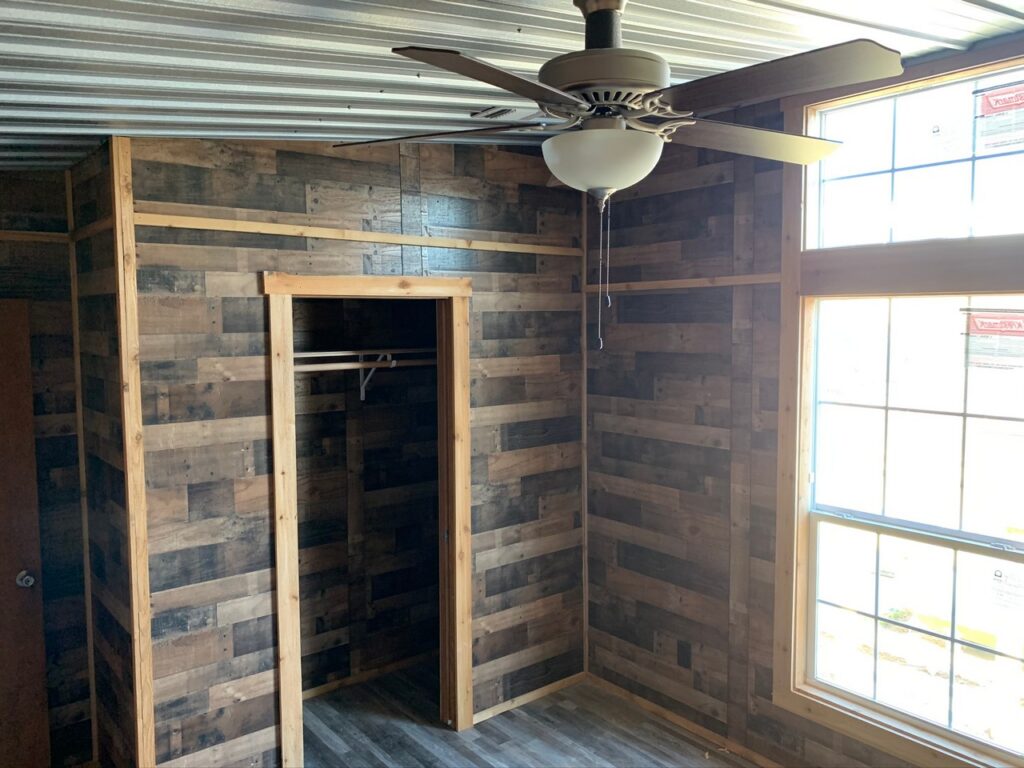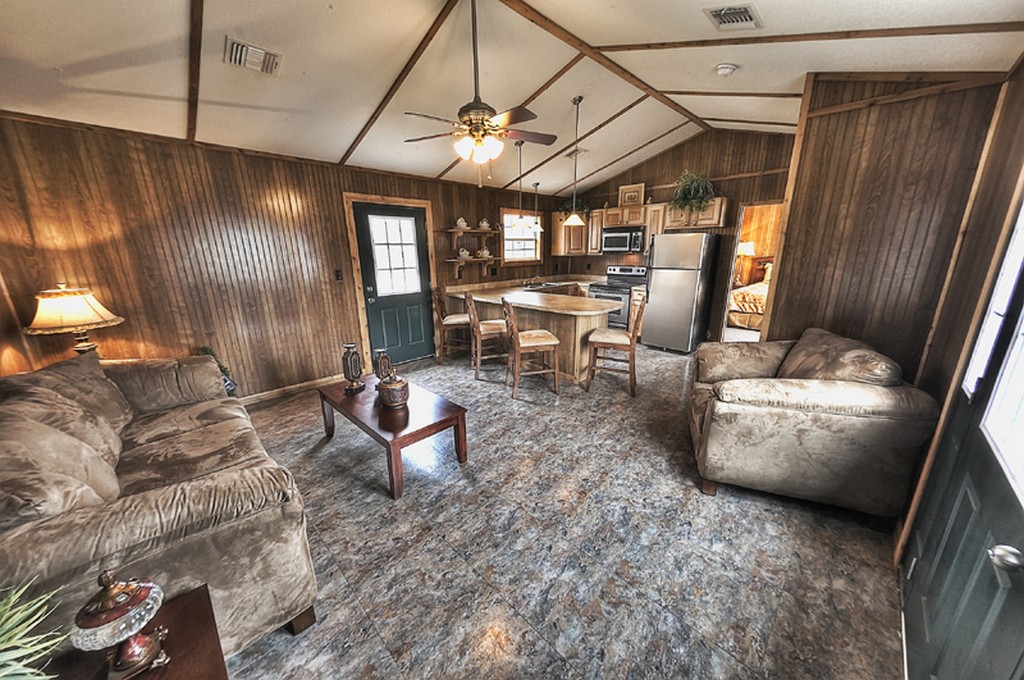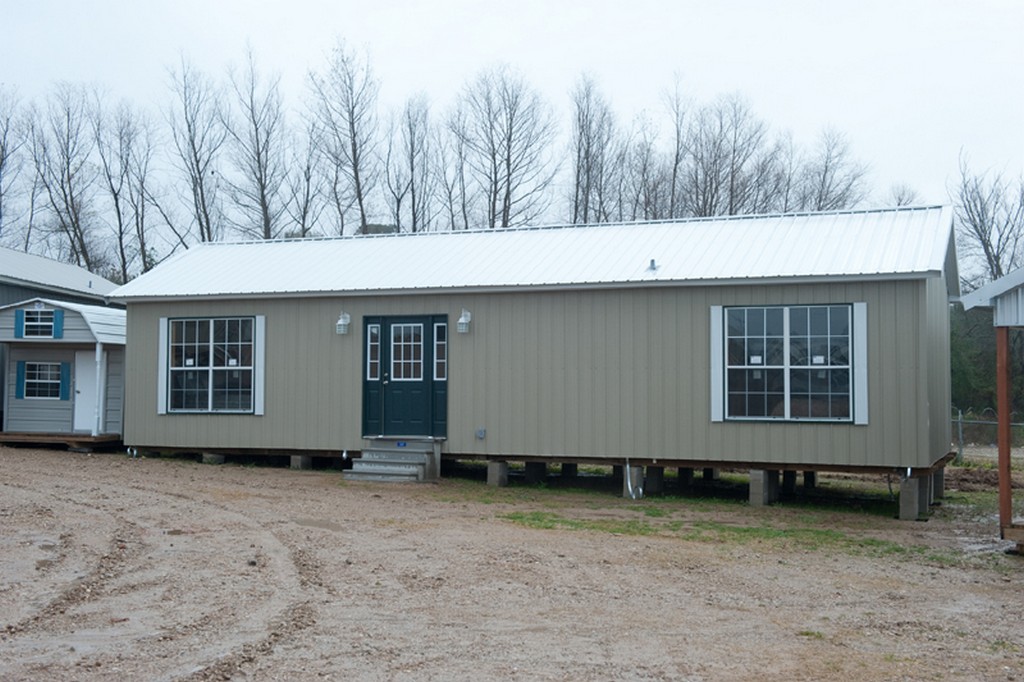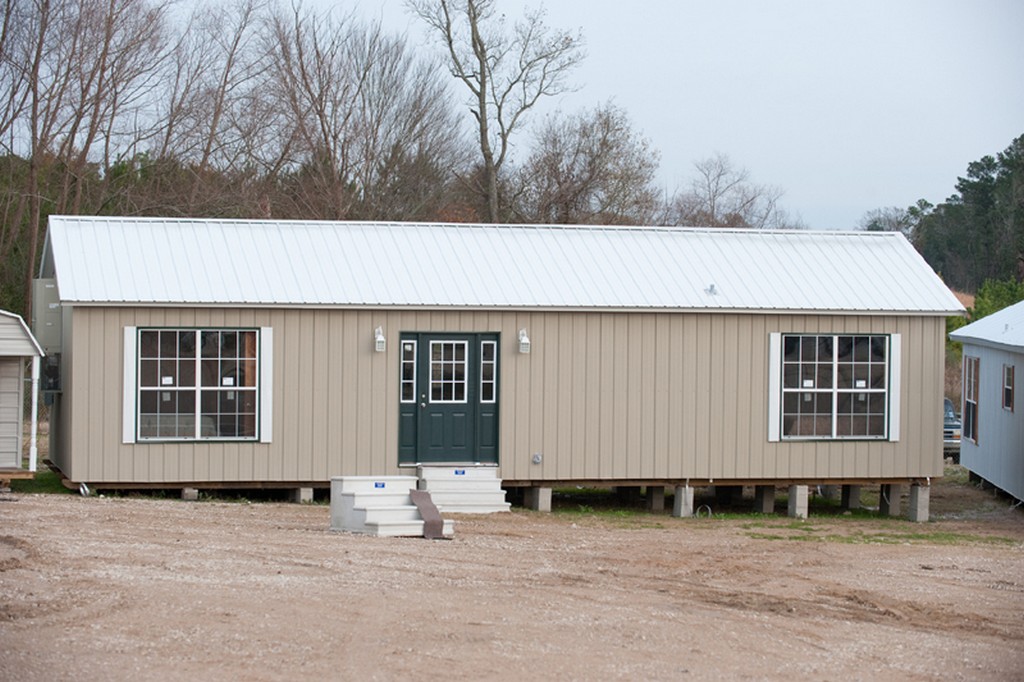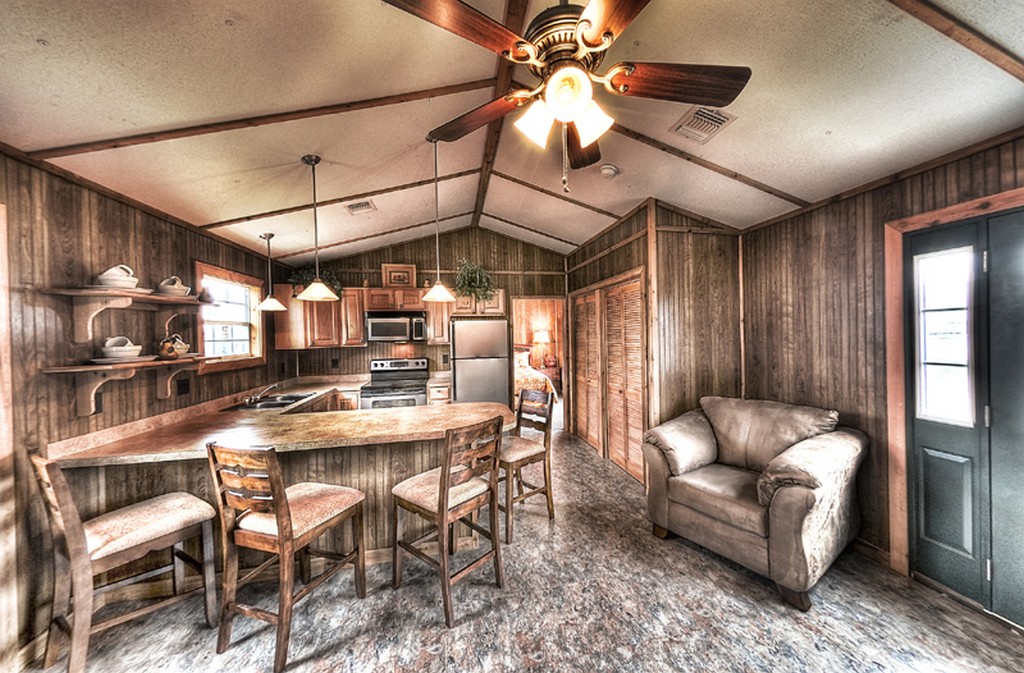 The Two Step is one of the long-lasting floor plans available. It brings to life a beautiful kitchen that allows family gatherings. 16×48 (768 sq ft)
One of the most popular floor plans out there! Most love the beautiful cedar facing on the front of the home. It really brings it to life! 18×64 (1,152 sq ft)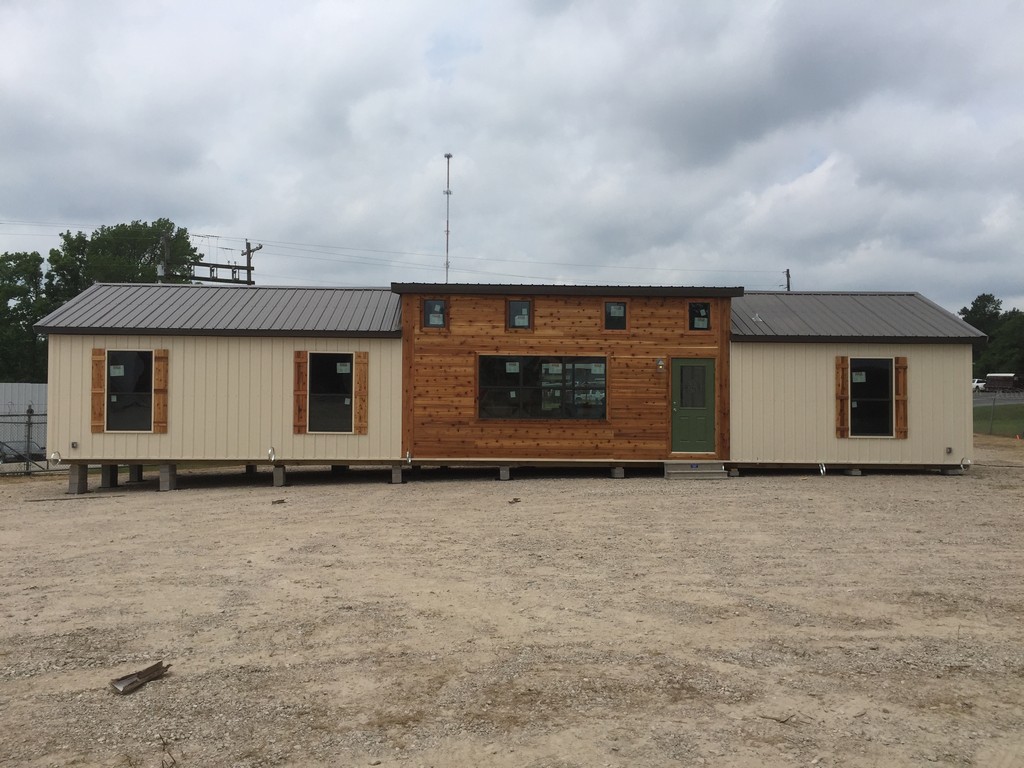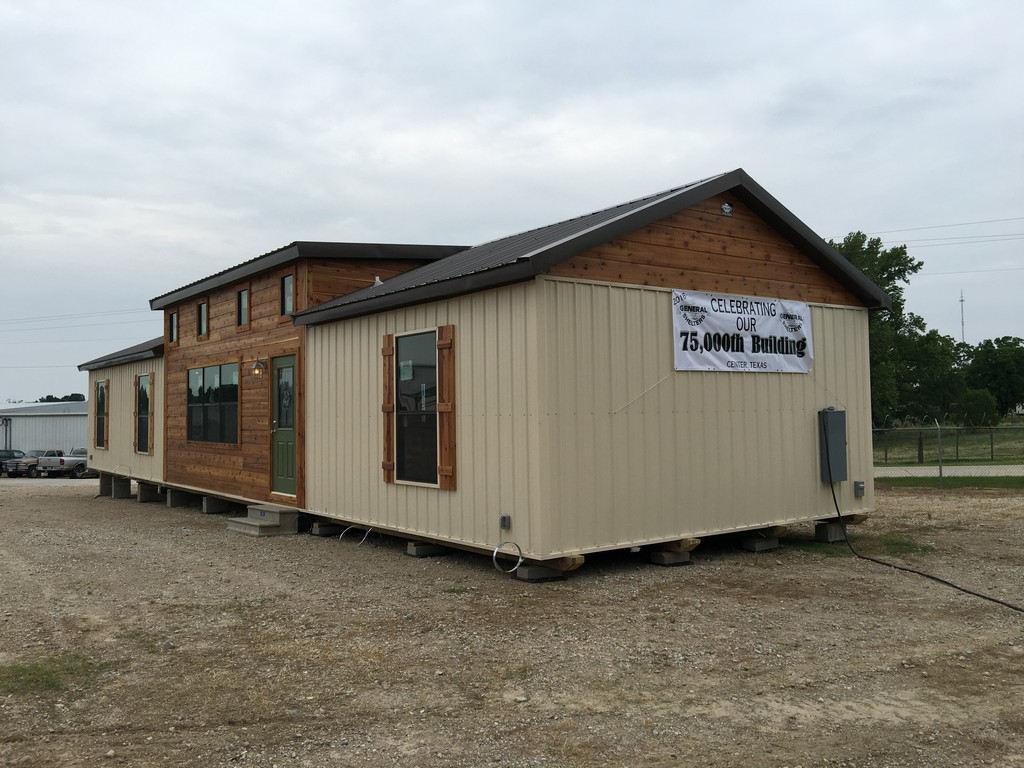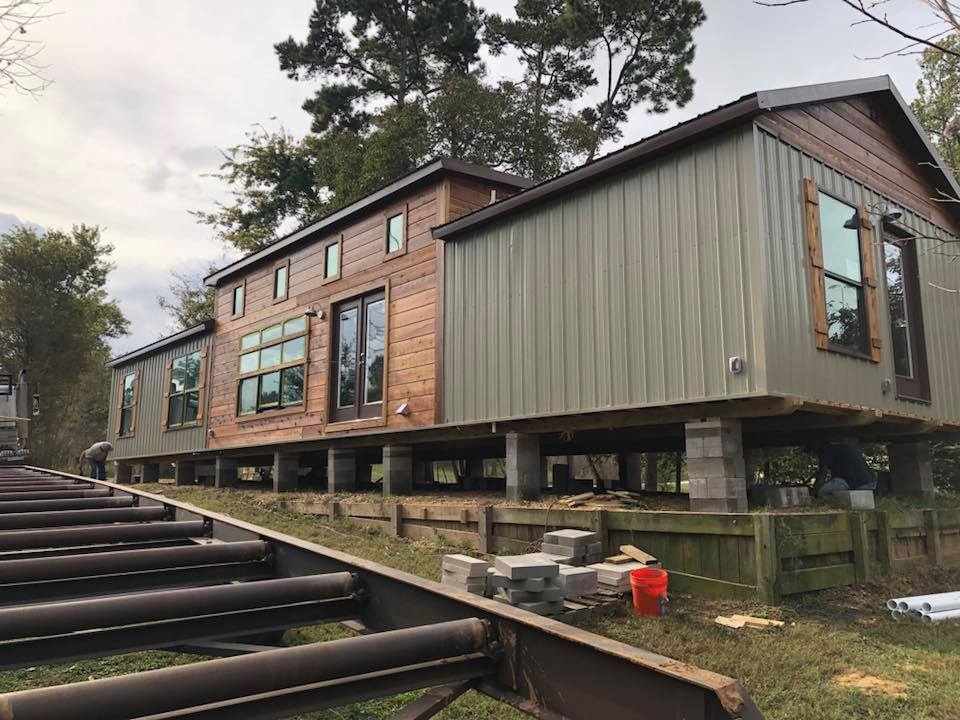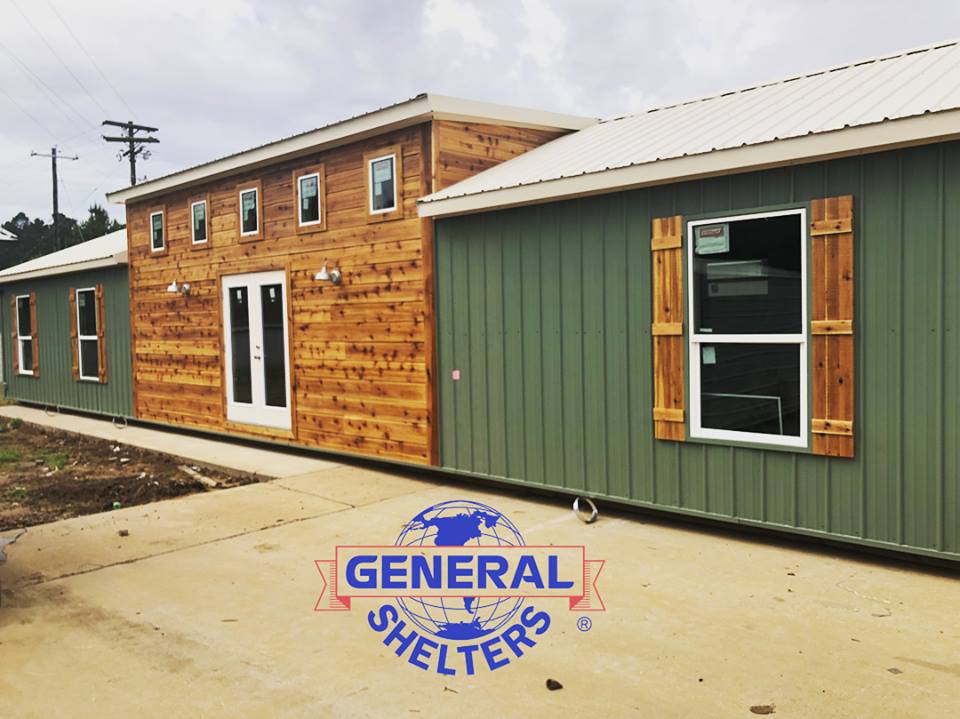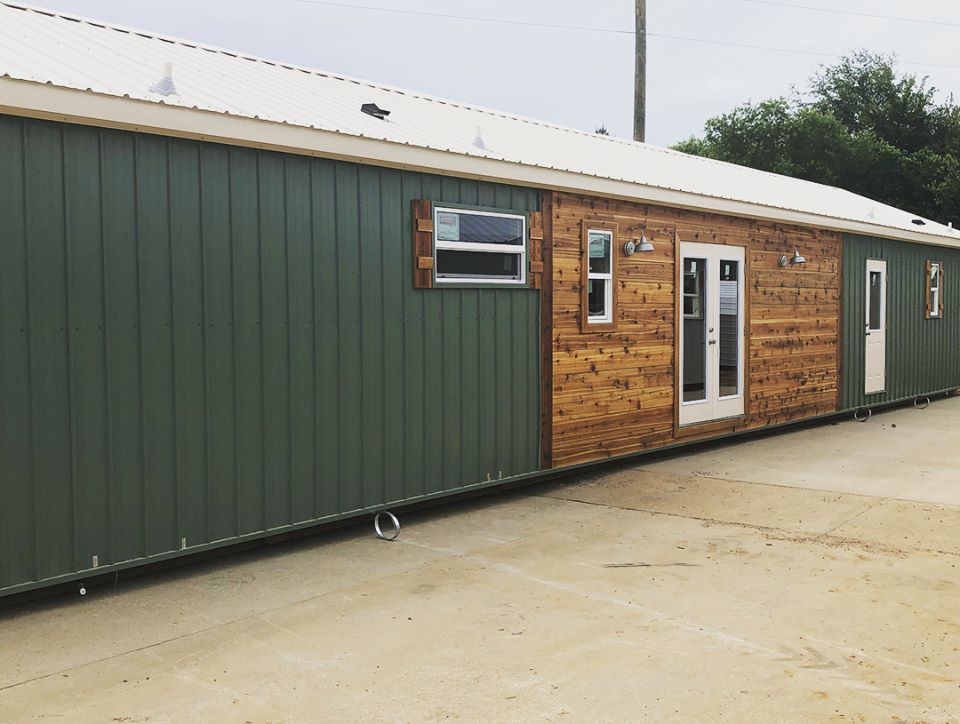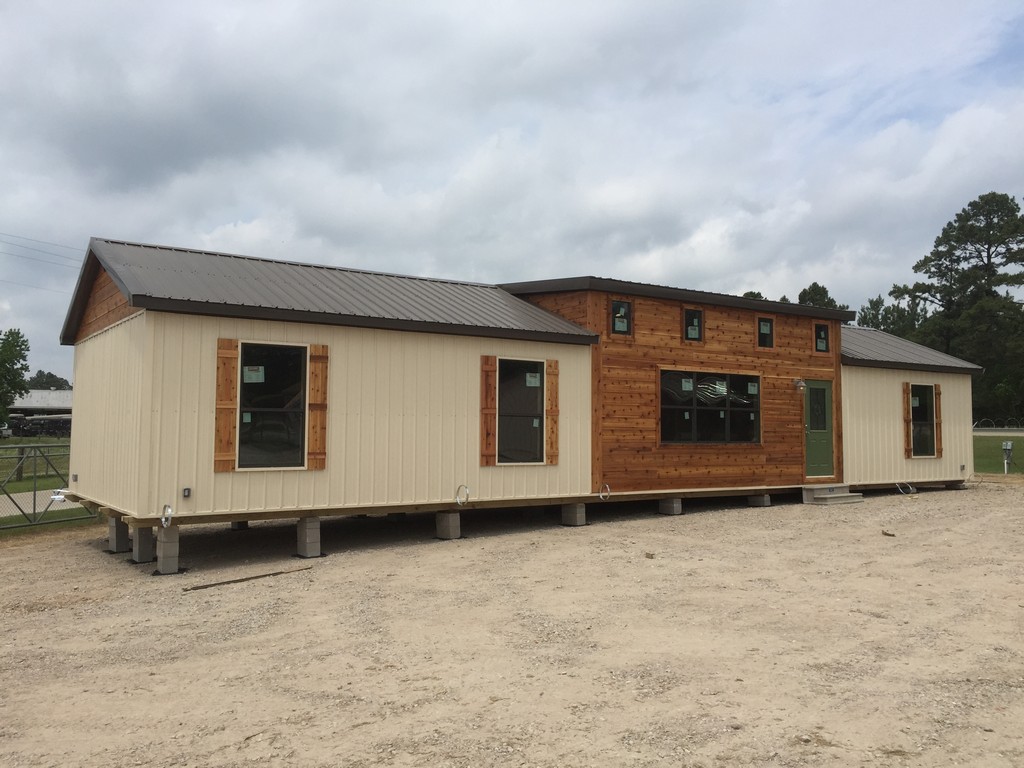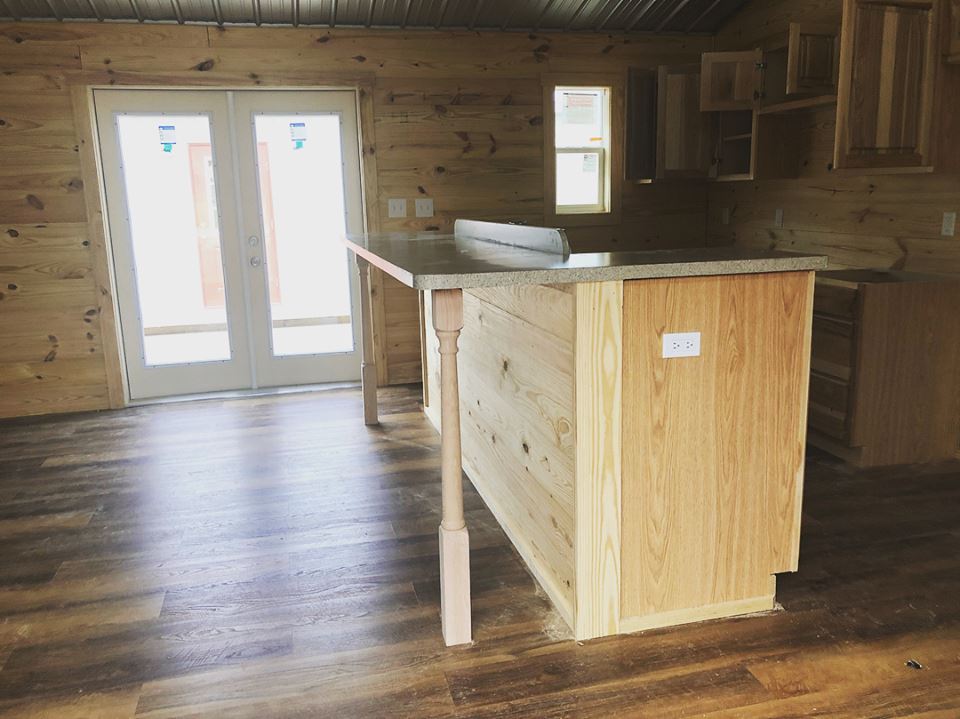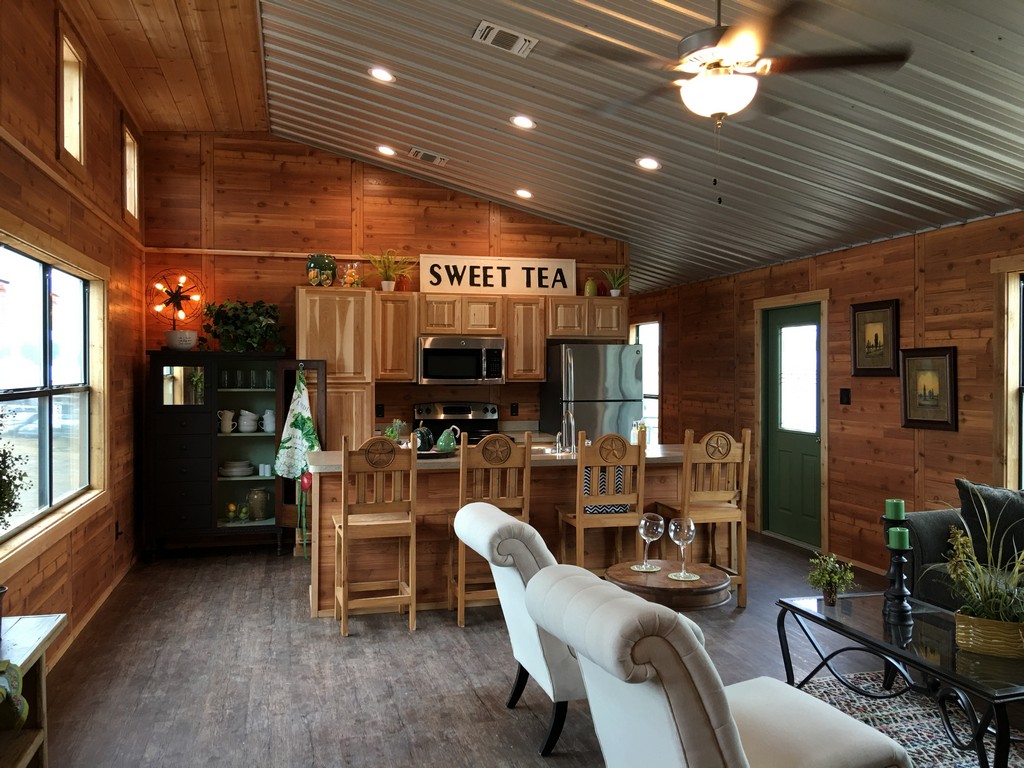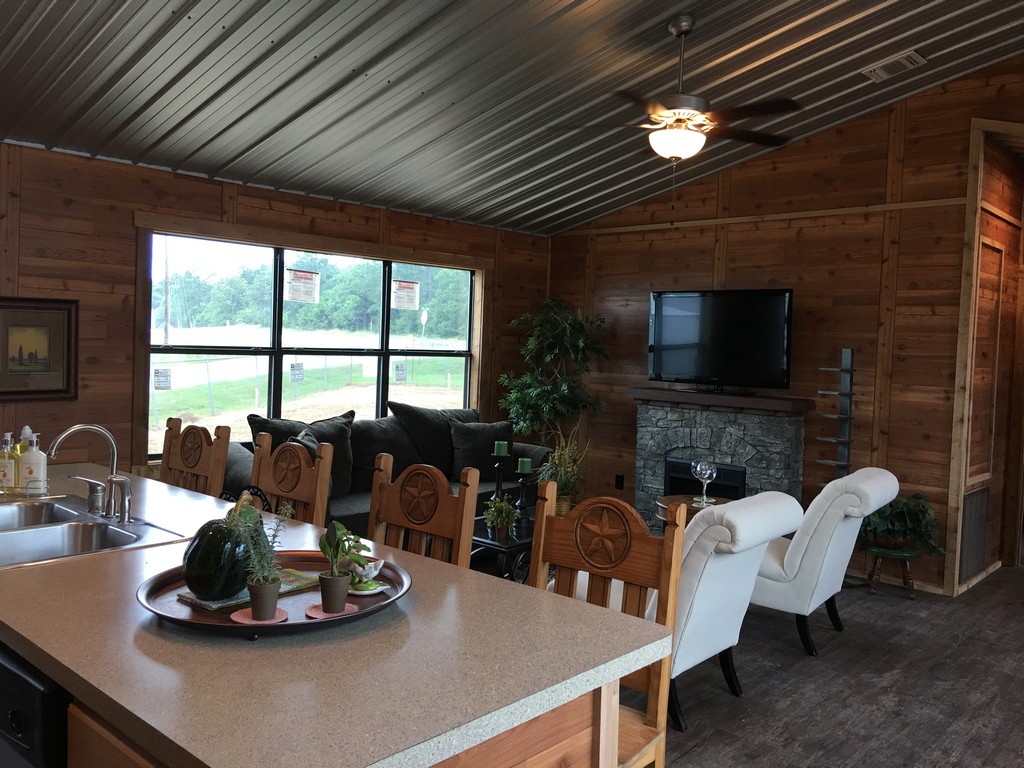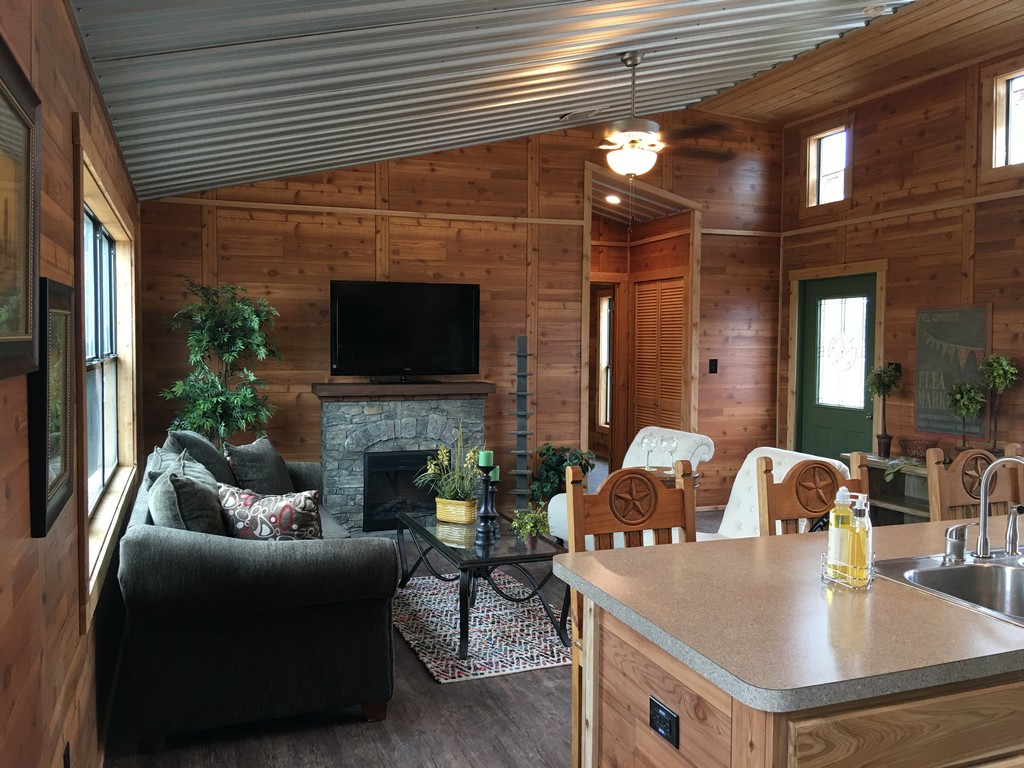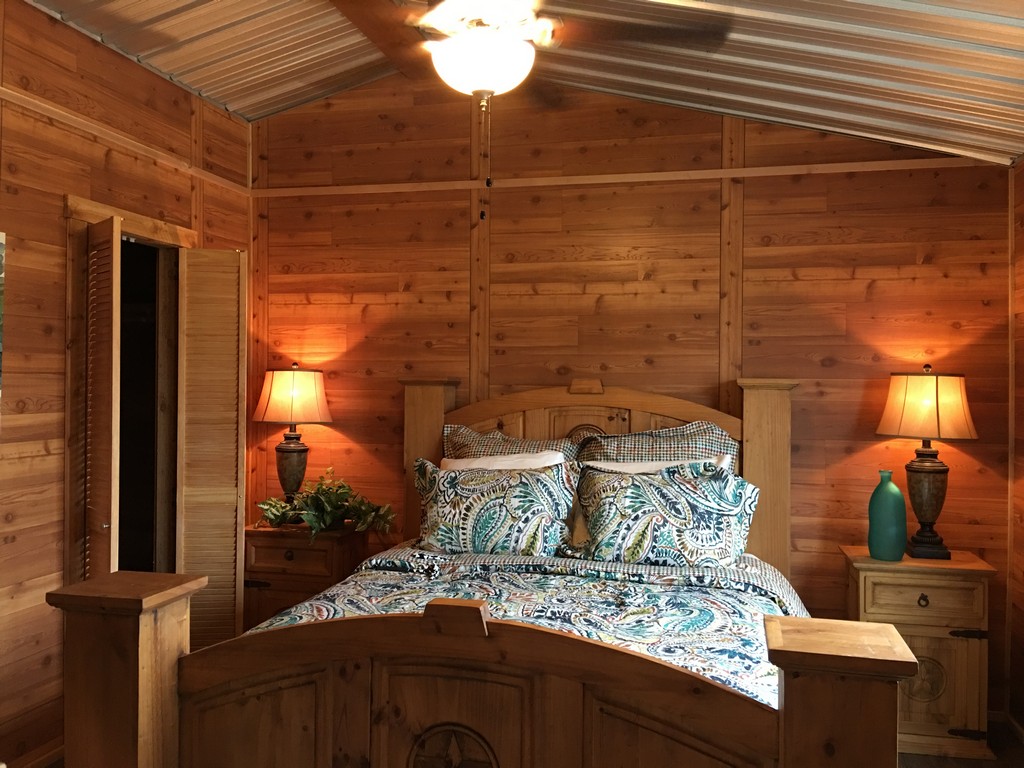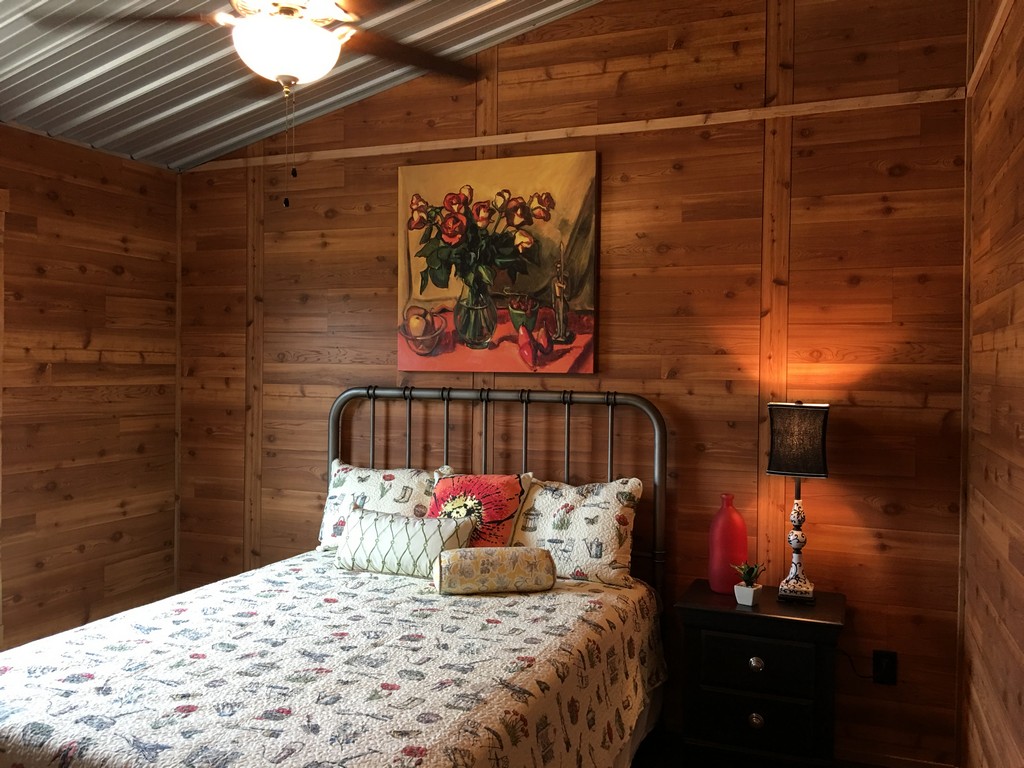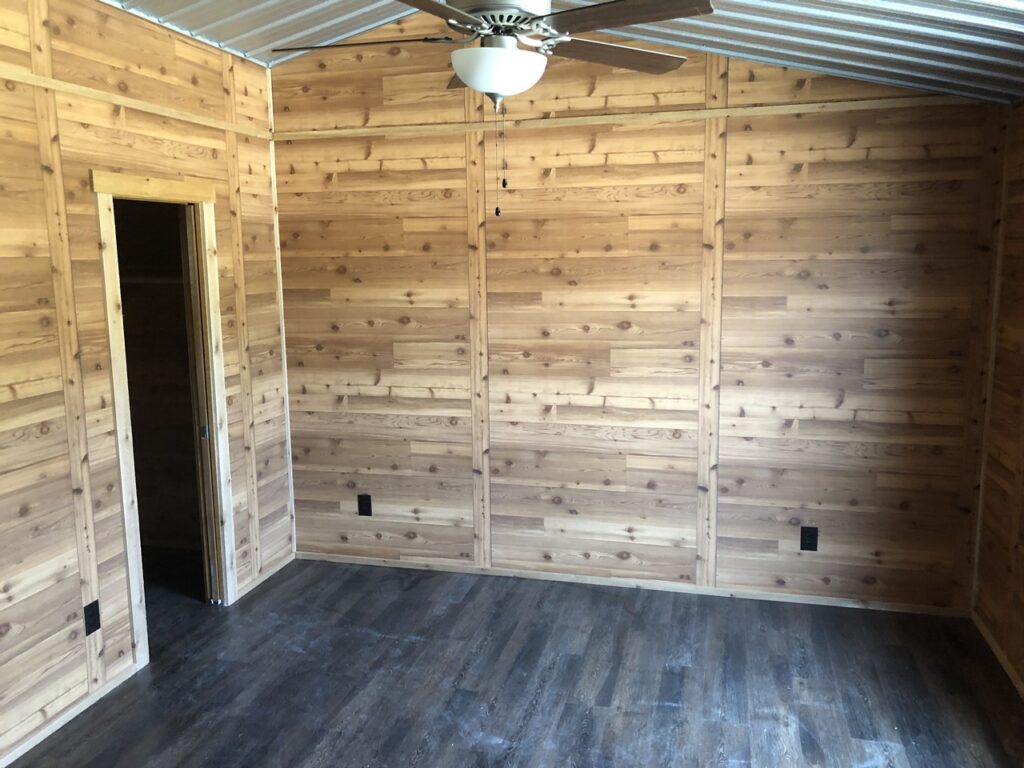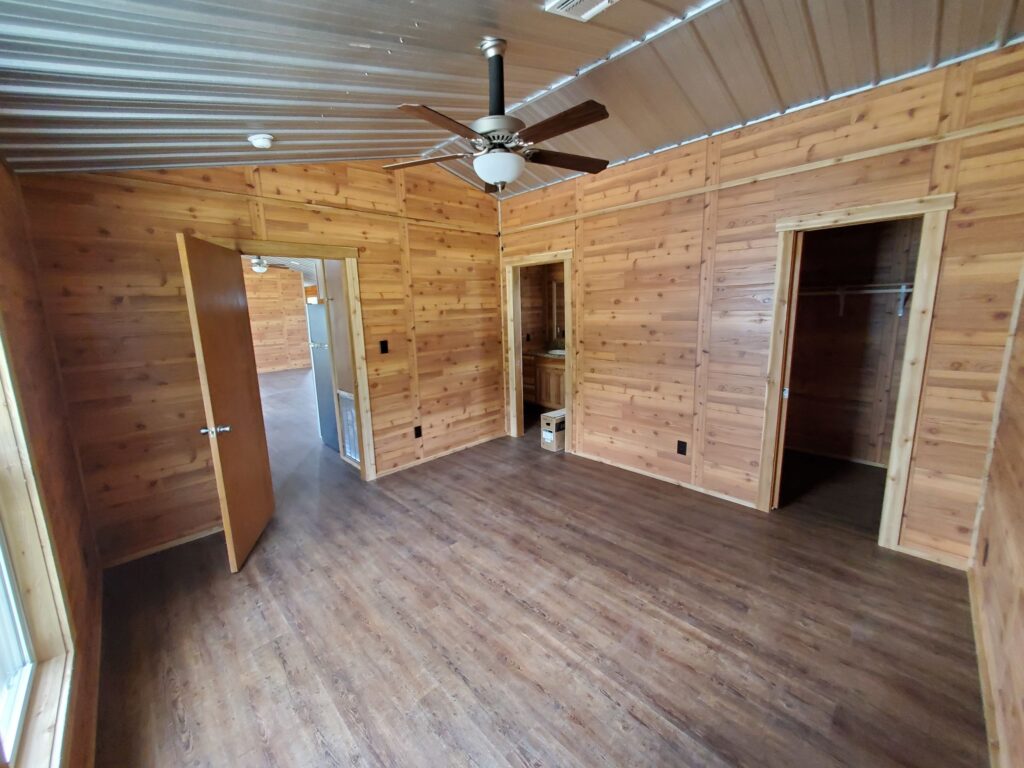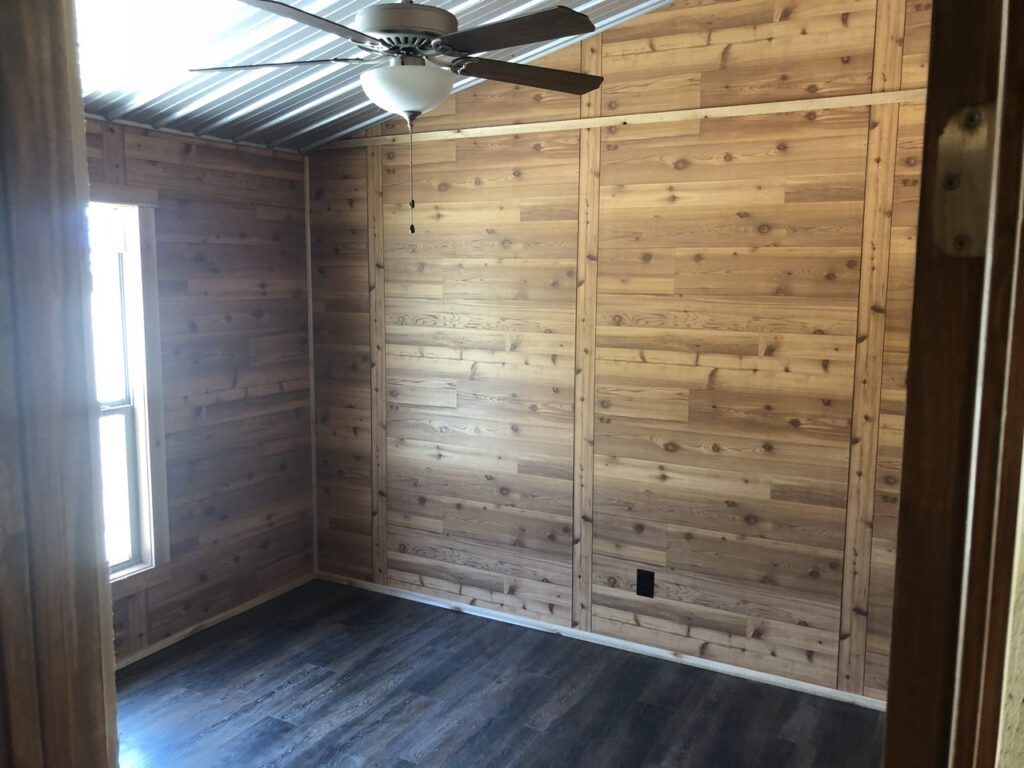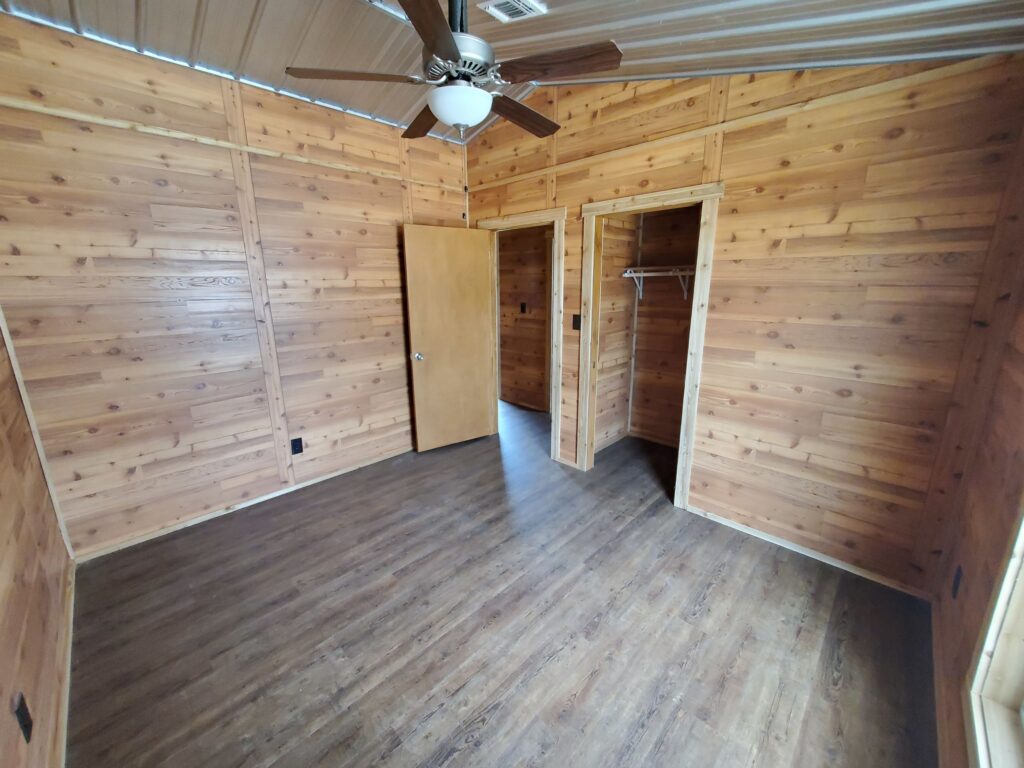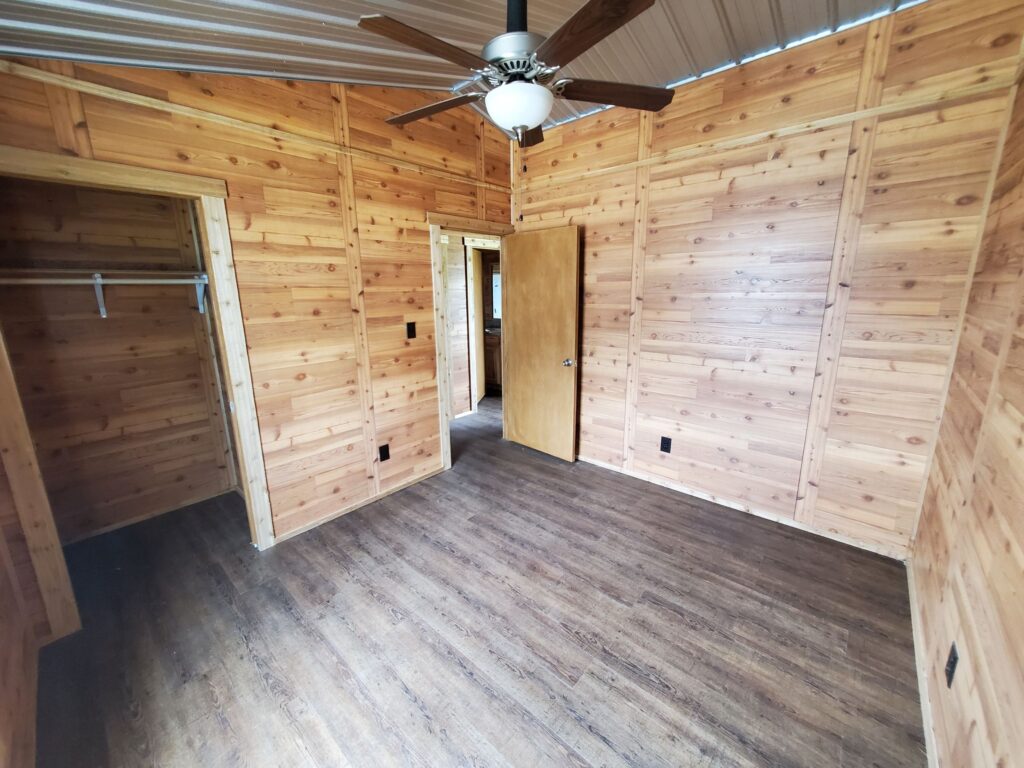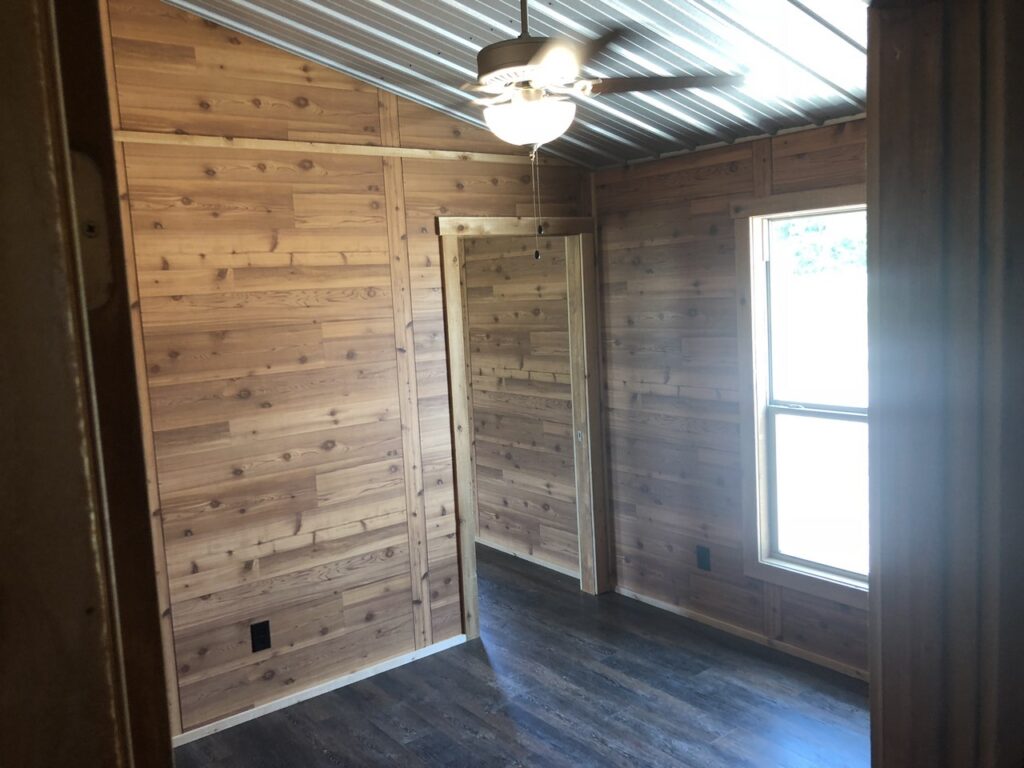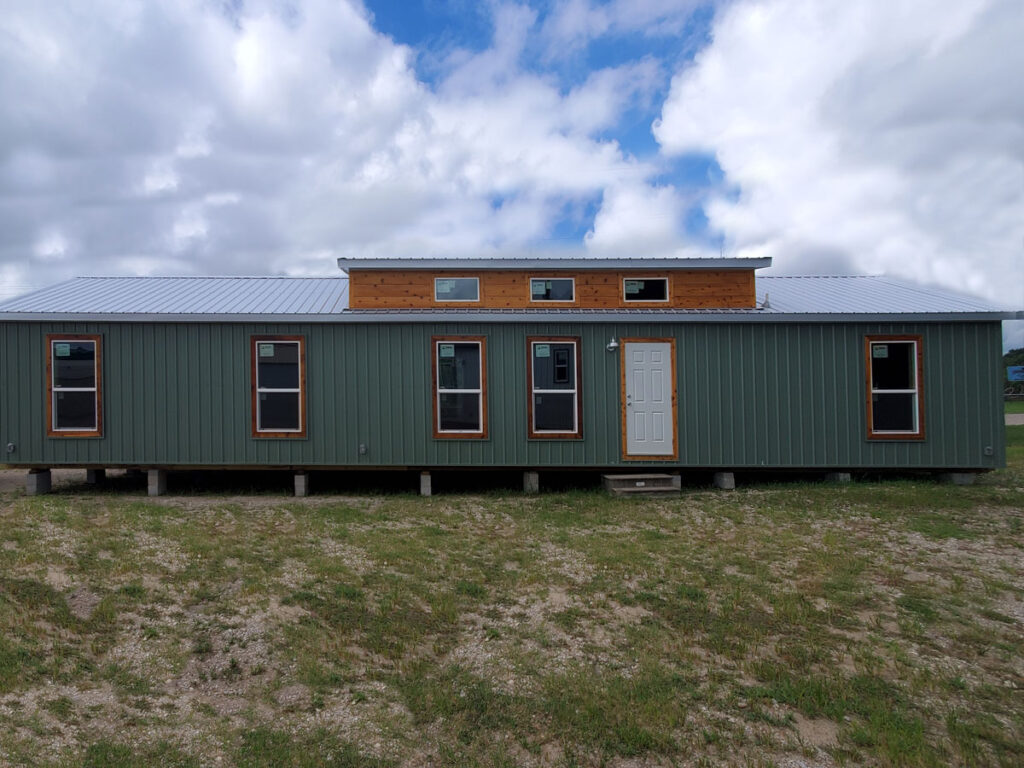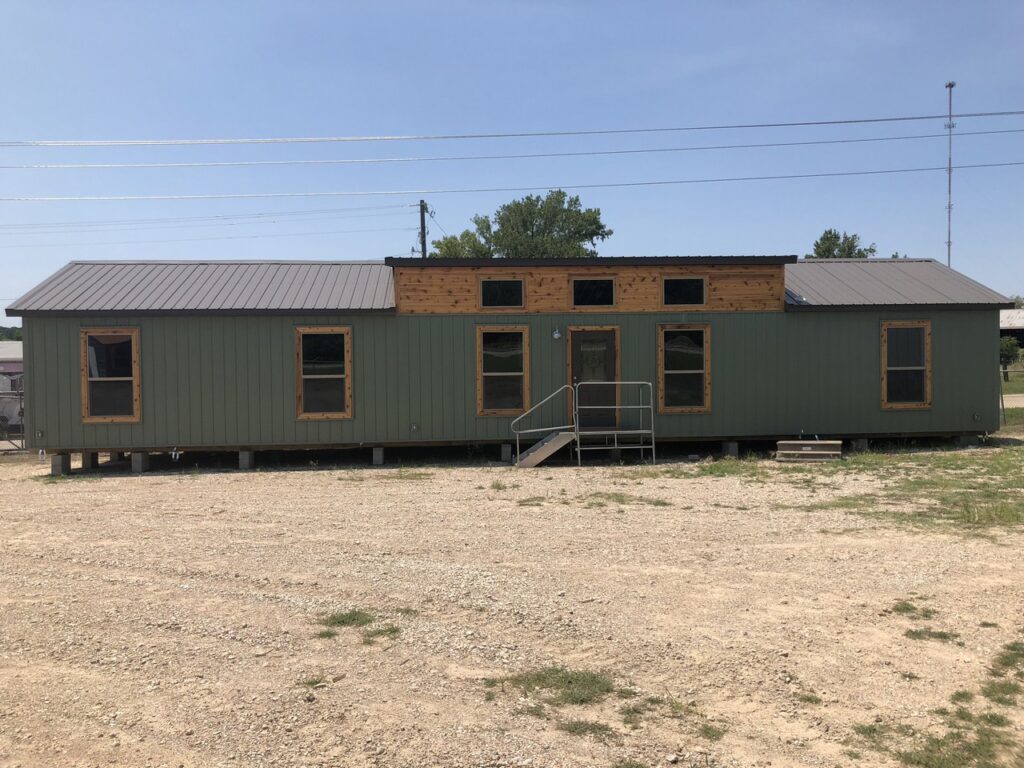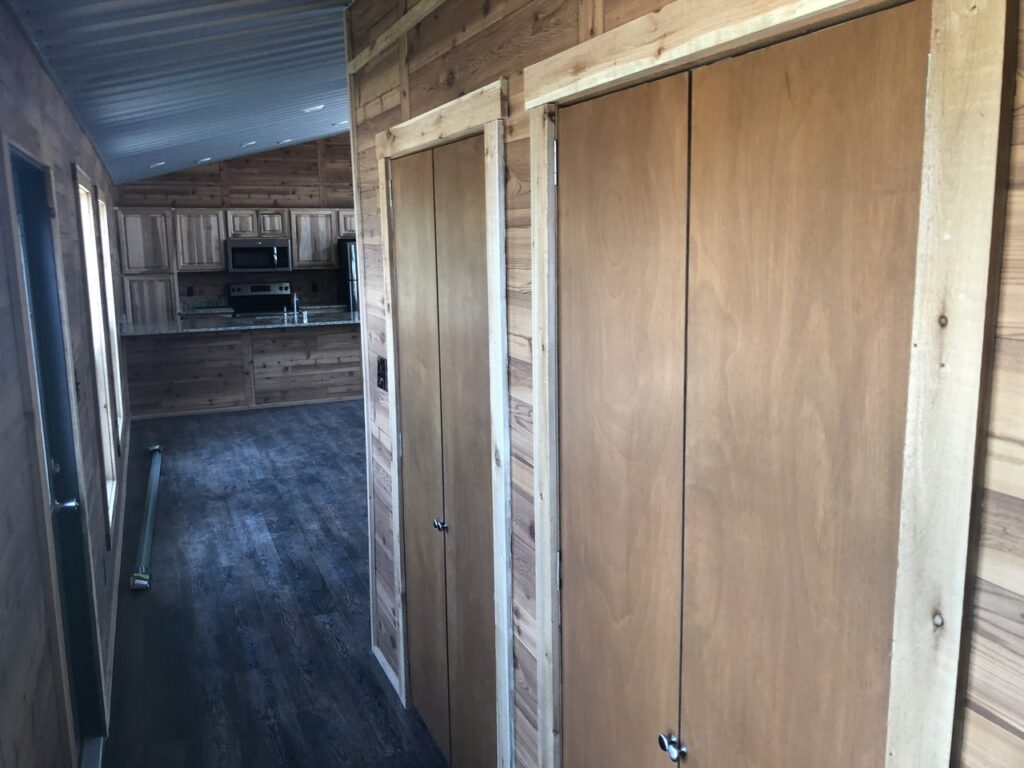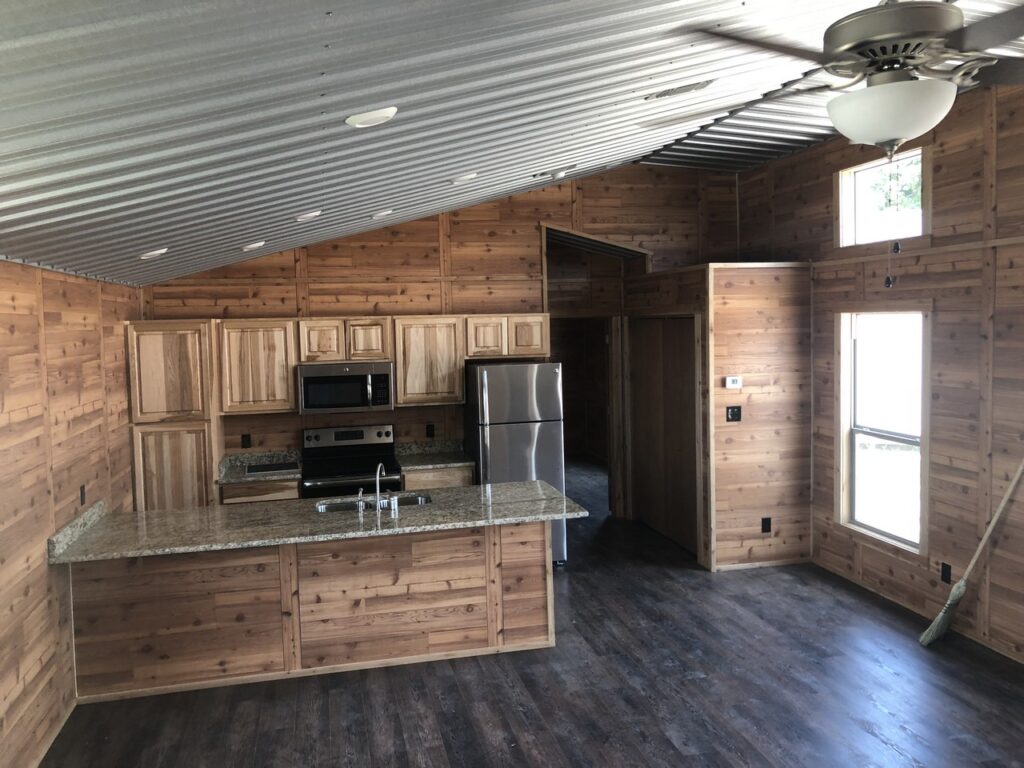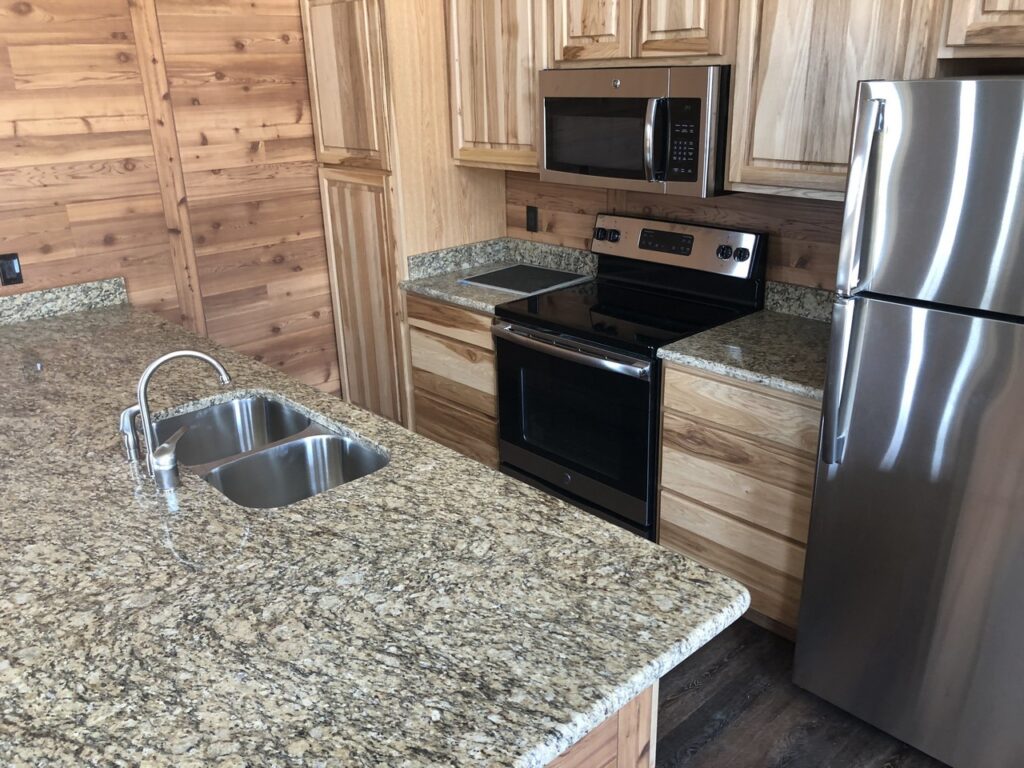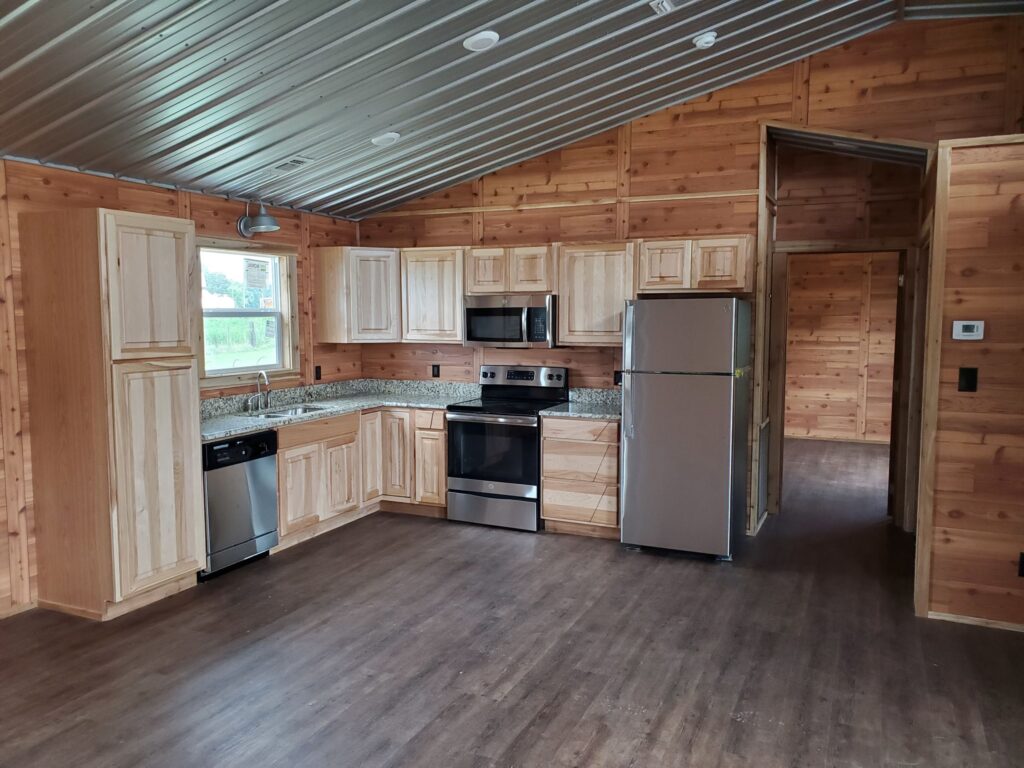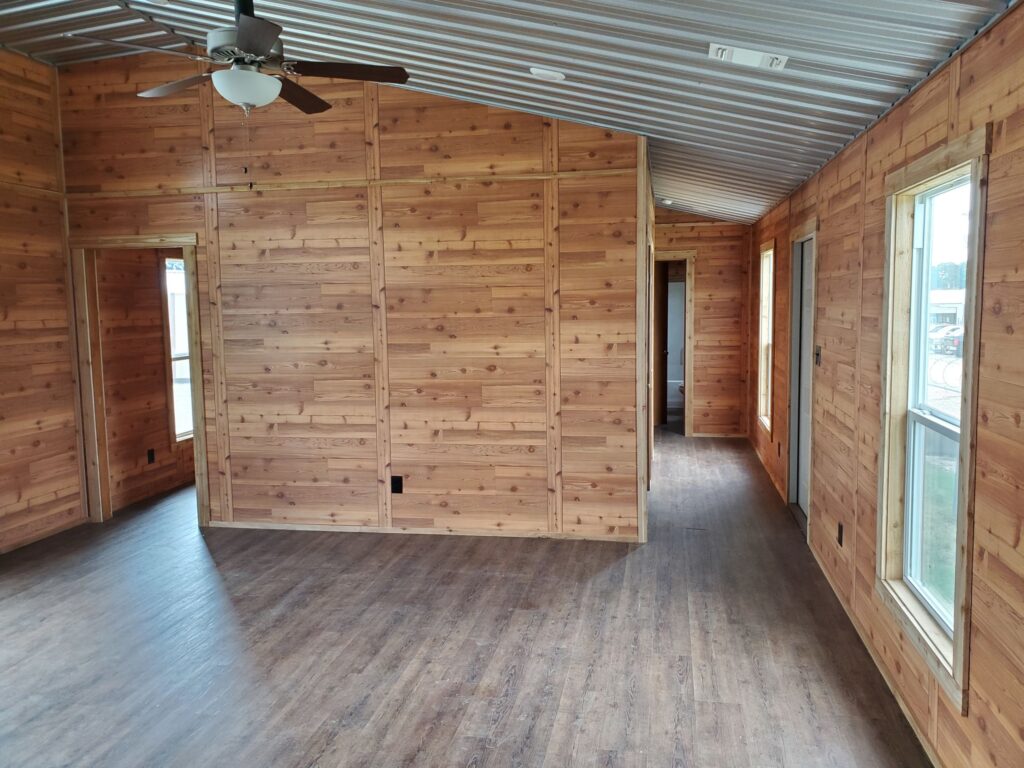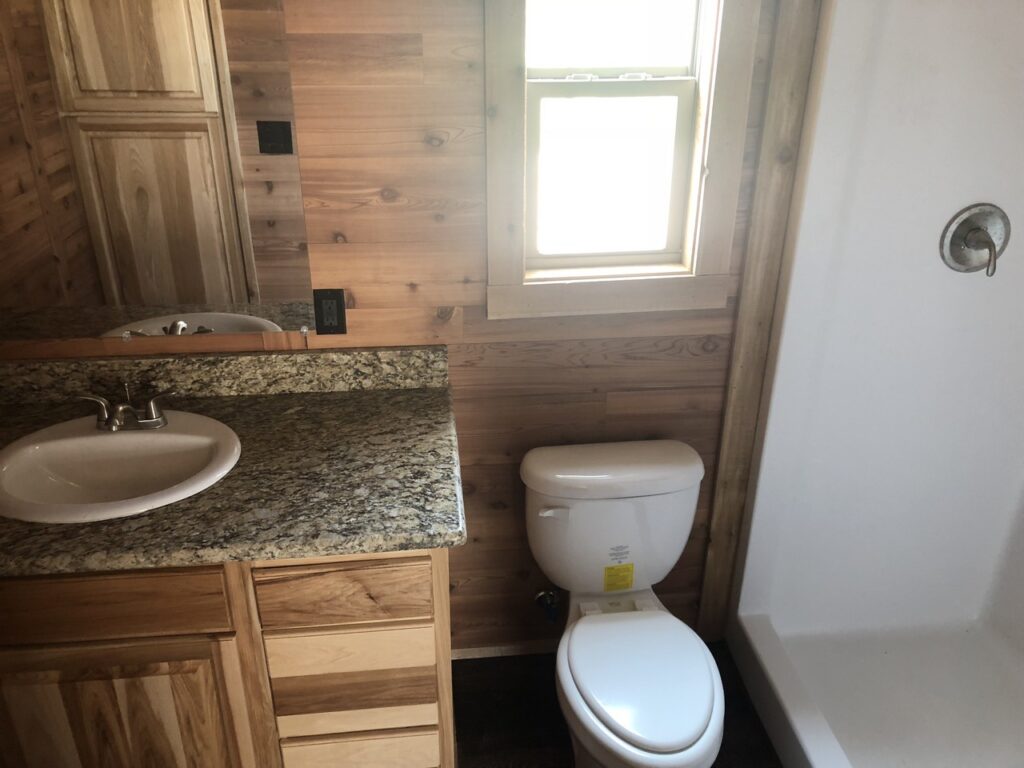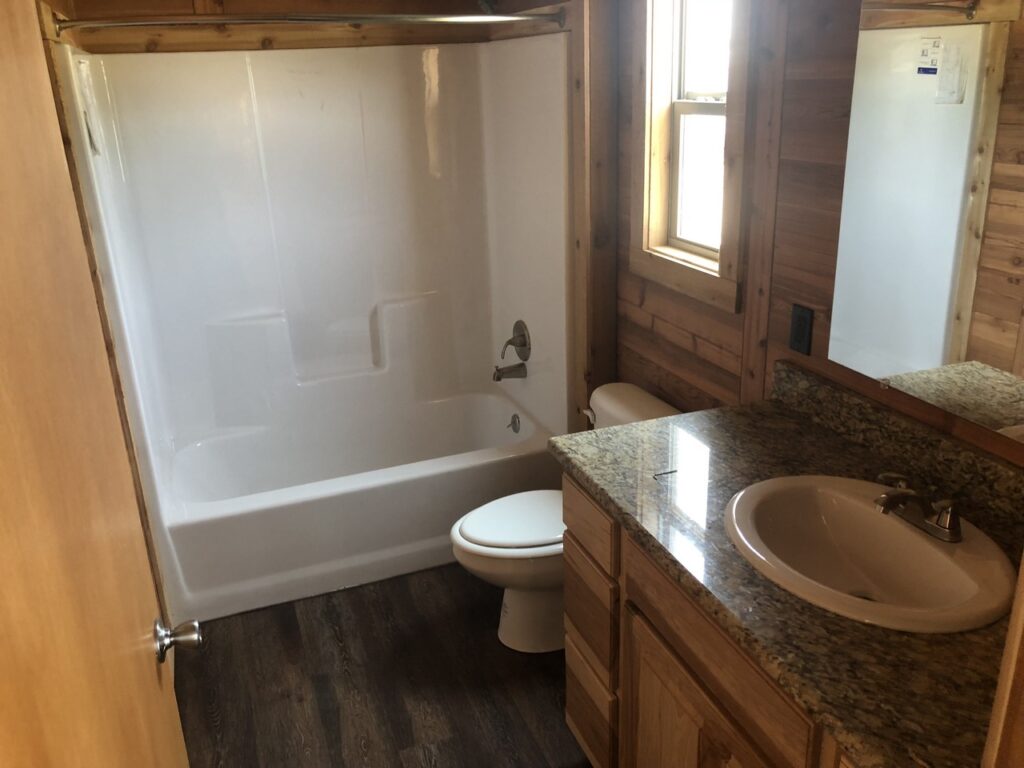 If you love storage space in your home, you will love the Chaparral. Walk into the back door and be met with a closet to place your belongings along with those muddy boots before entering in the kitchen area where the home maker just mopped! 18×66 (1,188 sq ft)